Once upon a time, there was no Pinterest, or Facebook, or Internet and the only good household tips I knew were passed down from my mom or good friends. But not anymore! Now I've got a Pinterest board packed with cool household tips and tricks! I've tried many of them, and thought I'd share a few of my favorites … most are from Pinterest, but a few came to me the old fashioned way!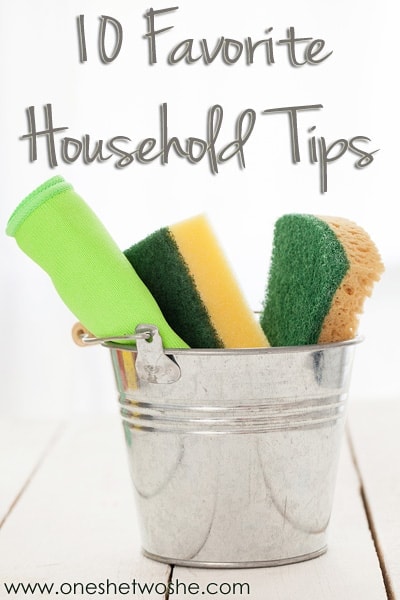 1. Clean Pee Stained Mattresses – This post has literally changed my life! I have three young children who manage to pee, poo and/or spew on their mattresses on the rare occasions they aren't covered by their mattress covers. Right after the first major pee incident, I literally ran to the computer to see how we could salvage the mattress. The whole family sat around the mattress (after I applied the "magic" potion) and watched the yellow stain disappear. It is that good!
2. Get Grease Stains Out – This tip comes from one of our awesome 'Or she she says …' contributors, Veronica. She's got nine kids, so she knows a thing or two about laundry. She promised me that if I rubbed Dawn (only use this brand) dish soap on the grease spot(s) and then sprayed it with my favorite stain remover that the stain would be gone, even if the item had been previously washed and dried. I have tried this trick on super old, set-in stains and it has yet to disappoint!
3. Refurbish a White Board – This is my own personal discovery. Maybe it's not new, but it was to me so I'm claiming it. Just use the Lysol Dual Action Wipes to clean off your white board, and it will look like new each time you wipe it down. I recently got to share my tip with a homeschooling friend who took some pretty awesome before and after pictures of her refurbished white board. She's used to purchasing a new one at the beginning of each school year, but my tip saved her a few bucks this time around!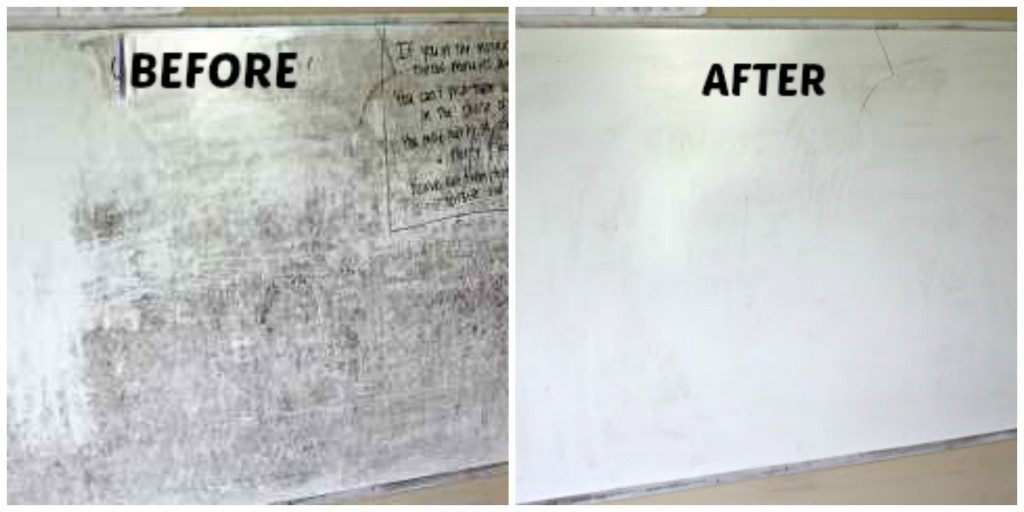 4. Easy Microwave Cleaning – This is Mariel's awesome tip. Actually it's all over Pinterest, but I heard about it from her first so in my mind it's hers. Here's the tip in her own words, "I just put some water in a bowl, stick it in the microwave for a few minutes and then let it sit for about 5 minutes. When I open the door, everything stuck on the walls is super duper easy to wipe off. On Pinterest, I've seen people saying to add lemon or vinegar or whatever else, but I only do water and it works perfectly. I'm less likely to do something if I have to add other crap, and if it isn't necessary, why do it?" Amen sister!
5. Simply Awesome Tip for Putting Frosting in Pastry Bag – This tip can not be explained in words. You just HAVE to go watch this video. I can guarantee it will wow and amaze you and have you wondering why you didn't know this trick sooner!
6. Create Space Under Kitchen Sink – I love tension rods and use them for many things, but never thought to use it to organize my spray bottles under the sink – brilliant! I originally saw this tip while watching Peter Walsh on the Rachel Ray show with my sister, but I couldn't find an image there. So, here's a great post with some before and after shots of how to organize and use some of the wasted space under your sink.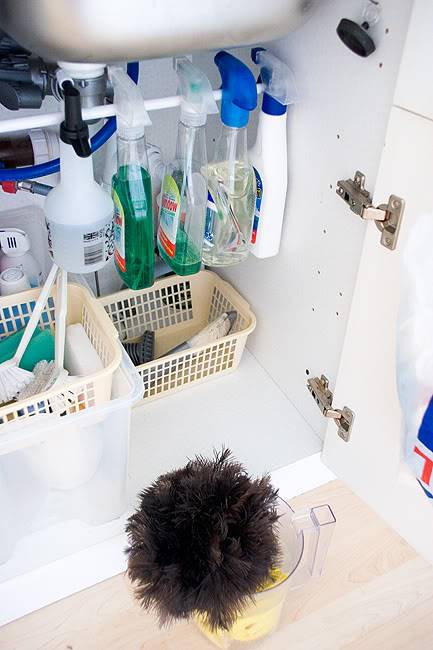 7. Recharge Your Towels – One of my biggest pet peeves is stinky towels. I have tried everything to avoid, fix and destroy that not-so-fresh odor in my towels. Some products work, but only for awhile. I didn't understand why that was until I recently came across this post. She explains why towels get stinky and stiff and how to fix both problems with a little hot water, vinegar and baking soda. Pet peeve solved!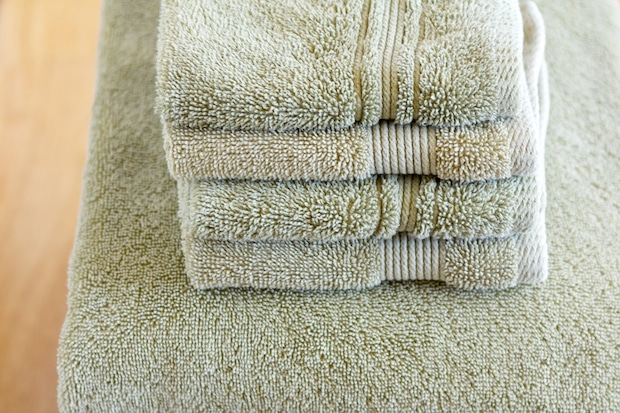 8. Fix Scratched Wood Furniture – I never really thought about my wood furniture until I had children. These days, it seems like the chairs, buffet table, kitchen cabinets, etc. are constantly getting scratched and dinged by something, or someone. I'm not too worried about having a pristine home, but it is nice to know I can easily fix those little blemishes if I want to. Vinegar, olive oil and a little elbow grease is all you need. Go here for all the details!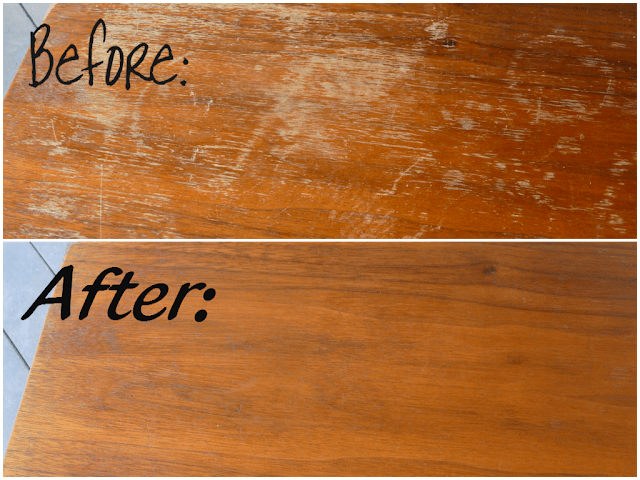 9. Clean Off Sticky Residue – Okay, here's a great solution for another of my cleaning pet peeves … getting rid of sticky residue. I have a small kitchen, and my appliances and surfaces (especially the top of the refrigerator) regularly get this layer of sticky nastiness. Again, I've tried several things, but nothing really works. This post shared a great tip for getting rid of the stick just by using Cream of Tartar and water. She also suggests a product that you can buy called Bar Keepers Friend. I can vouch for the Cream of Tartar method, but haven't tried the product yet. Based on the reviews that Bar Keepers Friend gets on Amazon and the comments left in the post, I just knew I had to try it. Mine is on it's way. I'll keep you posted on how I like it.

10. Keep Baseboards Clean Longer – Cleaning baseboards is a job I loathe! My mom cleaned all my baseboards for me while she was visiting after the birth of my first baby six years ago. What a woman! I avoided doing it myself for as long as possible, and still hate the task. However, the last time I cleaned them, I followed up by wiping them down with dryer sheets. They still look great months later because the dust and gunk is repelled. I can't remember where I first read about this tip, but here's a great post on it!
* And, a bonus one! How would you like to stop buying 90% of the cleaning products you currently buy, use water instead, AND have it clean BETTER than if you were using chemicals? Crazy, right? It's totally for real and something I'm super excited about! AND, it's been proved numerous times in experiments… check it out here!