I don't know what it is about the first few months of the year, but things around our house tend to get a little bit boring. The holidays are over and the weather is grey and cold. Spring Break is just a little too far out to generate enough excitement. The days blur together. This hum-drum feeling, my friends, is the inspiration for today's magical blog post.
You can't always be on vacation and, let's face it, everyday life stuff needs to get done. Kids have homework. Dishes get dirty. Teeth need brushing. Parents have to enforce reading minutes, bedtime, and healthy eating. Whew. No wonder my pillow looks so temping and soft every night. It's like a Siren from the mystical tales of the Odyssey.
There are ways to make the everyday tasks just a little bit magical.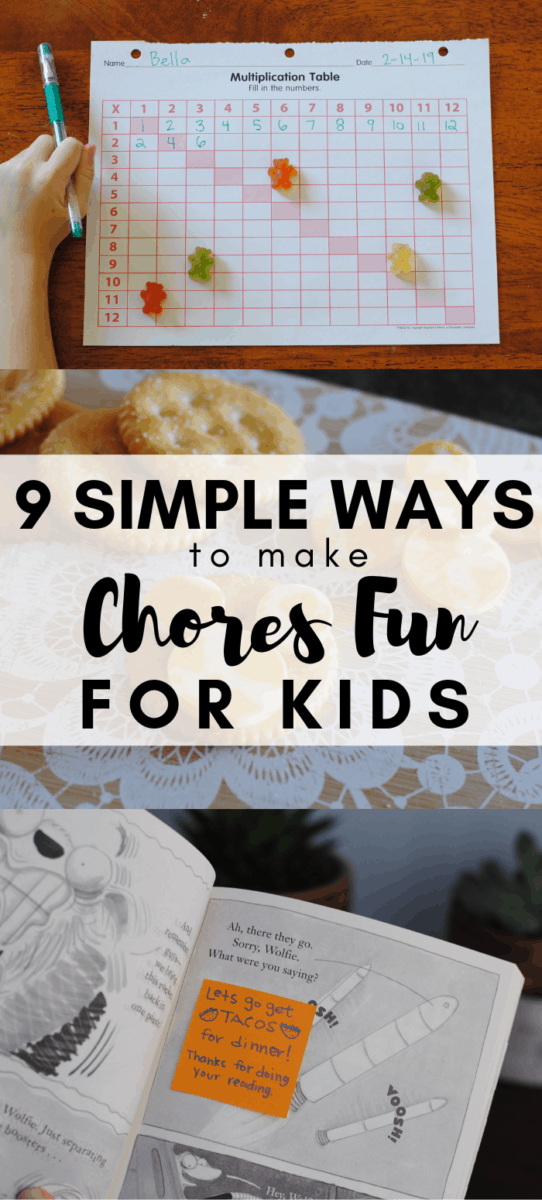 Here are 9 simple ways to make chores fun for kids!
These little changes to the routine are fun for kids and for parents too. Feel free to offer your own suggestions in the comments below. The more ideas, the merrier.
Make Chores Fun: Create a Competition
My kids love making chores a competition. You can use a timer to make anything more exciting. For example, tell your crew, "See if you can pick up all of the Legos before the 2 minute timer beeps." It's amazing to see how having parameters set makes picking up the Legos more exciting. Or, you could say, "I am going to set the timer for one minute. Let's see who can pick up the most Legos in that amount of time." This time, the kids are competing against each other and the clock! Double bonus.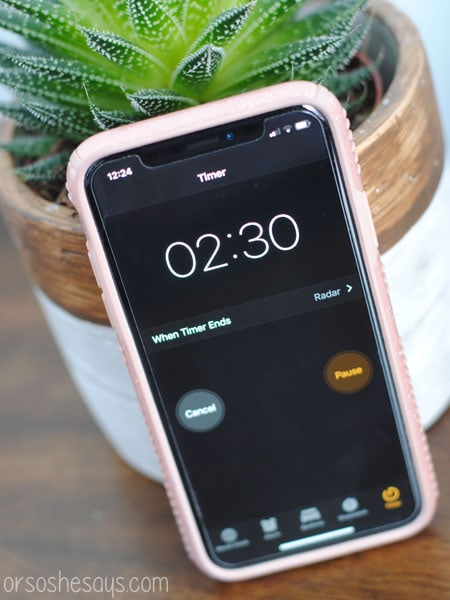 Make Chores Fun: Hidden Incentives
Keep your kiddos on their toes! I like creating hidden incentives for people who do their chores. For example, you could ask your child to unload the dishwasher. Mine is always full! Hide a little treat or toy inside with the clean dishes for them to find. The best part of this idea is that the prize is totally unexpected. You could also put a little boat in the tub for bath time, or drop a little bit of food coloring in the bath water to make cleaning up their bodies more fun. Add a love note and a treat to your child's lunchbox after they pack their food to say thank you for being a good helper. It's just an easy little way to make packing lunch rewarding.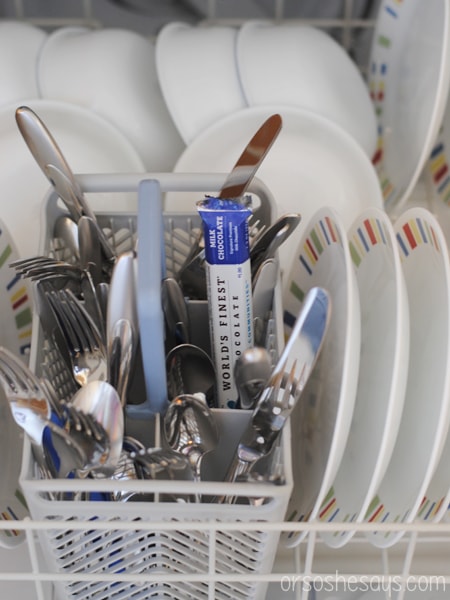 Make Chores Fun: Silly Snacks
Getting kids to eat is sometimes a chore. I don't know why they don't like to eat? Trust me, no one forces me to finish my plate at dinner. I have found that making their snacks silly or creative adds an extra level of enjoyment to mealtime. Cut your cheese into little squares to make them Mickey Mouse crackers. Use a cookie cutter to slice sandwiches into fun shapes like stars and hearts. Did you know that Pinterest has *millions of kid snack ideas for your viewing pleasure. Give some ideas a try.
*Possible Exaggeration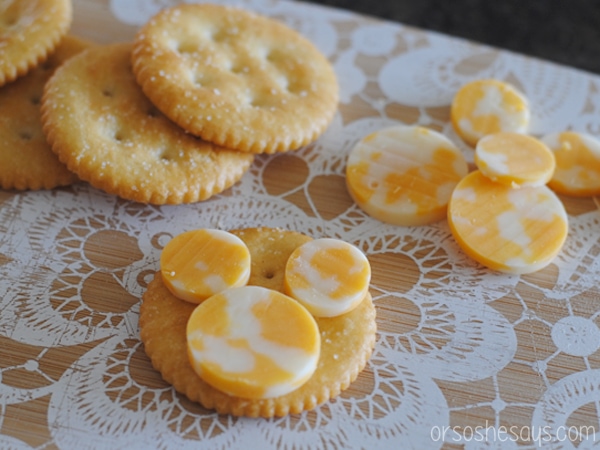 Make Chores Fun: Water Meter
Water is good for children's brains and also for their overall health. So many kids these days turn their nose up at water. They want something sweeter. Or, more colorful and full of bubbles! Try this simple trick to making chores fun. If you can call drinking water a chore!
Mark a clear cup with measuring dashes similar to a measuring cup. You can label the different levels of water with unique marine animal names or with just cool phrases like, "You are awesome!" and "Super Hero Effort!" Fill up the cup and then let your child drink the water throughout the day. Make it a big deal when they get to each level on the meter. My son was particularly thrilled when he got to be the Giant Squid! I have to thank the Wild Kratts for his excitement. Creatures are a big deal at our house.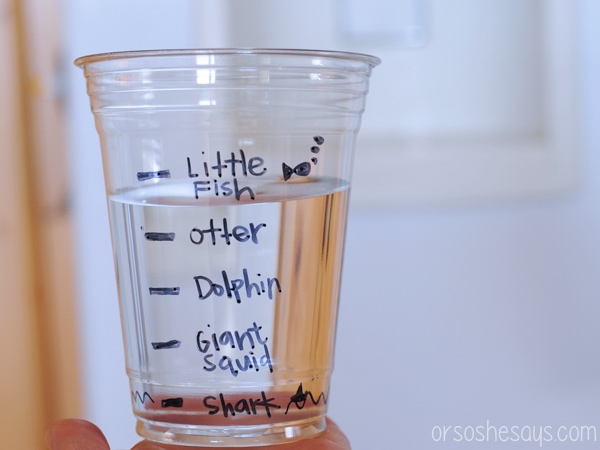 Make Chores Fun: Candyland Homework
I almost don't even dare type this word. It feels sort of like swearing. But, I must…HOMEWORK! Eek. Do you have homework struggles at your house? For some reason, my kids don't jump at the chance to sit and do math or spelling? They would much rather ride their bikes and play with train sets. So, I have to get creative on ways to make homework fun!
One of the most simple and tasty options is to play Candyland homework. Place little treats on the homework sheet at random intervals. When your child reaches that spot on their assignment, they get the reward. Chocolate chips are a perfect little bribe. Any small sugary morsel works just great. I know that learning and getting good grades should be motivation enough to study…but, candy seems to work even better!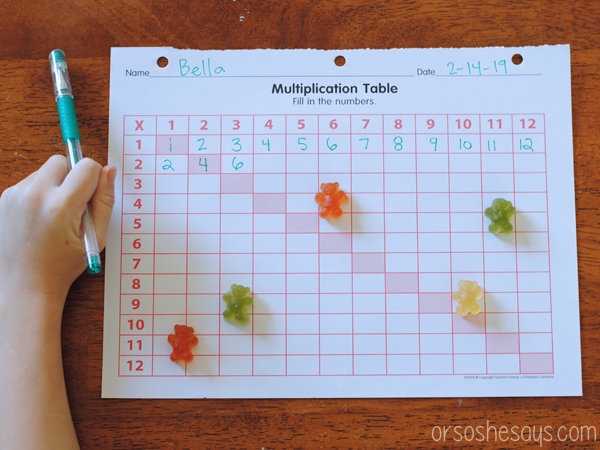 Make Chores Fun: Hidden Treasure
Money is a motivator. It has been since the beginning of time. It is because it is so shiny? Even dragons like to collect treasure. If your kids start acting like scary dragons the moment you ask them to pick up their toys or clean their room, then this activity is perfect for you!
Gather up a handful of coins. They can seriously be pennies! Hide coins under their junk. Then, tell them they are on a mission to collect treasure. When they clean up the things on the floor, they get to keep whatever is hiding beneath. Watch as the dragons go from very scary to quite lovable in an instant.
Do you know what is the best? My kids don't notice when I give them the same treasure over and over again. It is the process of finding the coins that gives them the most pleasure. Not in the storing and saving part. Total score!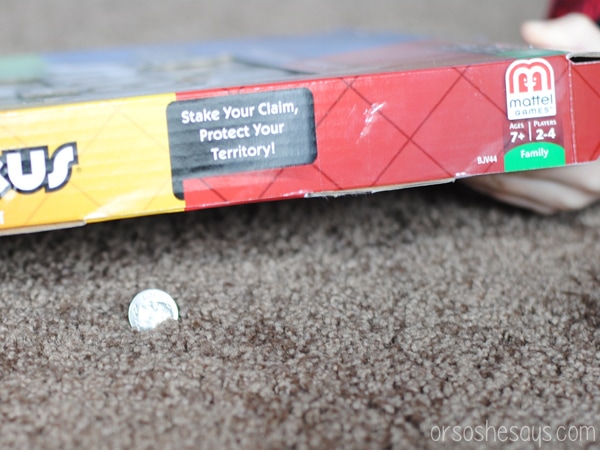 Make Chores Fun: Surprise Bookmarks
I love to read! I think the library was the best invention of all time. Unlimited free books?! It's amazing. That love for reading did not pass through my DNA to my children. It's really quite sad. But, they do need to learn! Reading is a huge chore and a really important one. I like to hide little surprise bookmarks in the books that they are reading. You can use tiny square post it notes. They are just the right size and they have that sticky film on top that keeps them in place.
Your reading notes can say anything! Announce that you are going to get tacos for dinner. Or, that when they see the note they can come trade the post it for a special prize. The note could just be a funny joke or a silly drawing to make them smile. Be creative!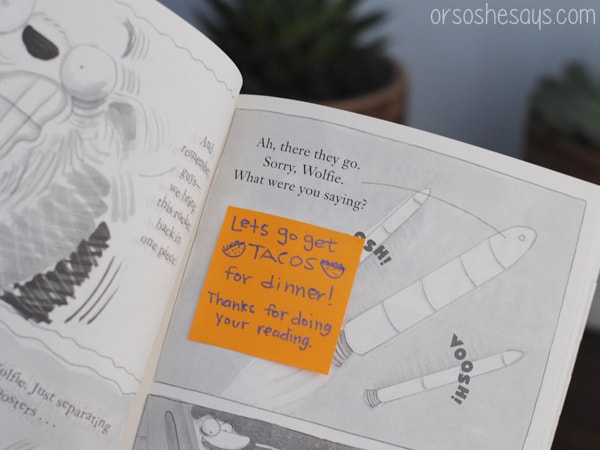 Make Chores Fun: Freeze Clean Game
One of my jobs is to be a dance teacher. It is so much fun. I have learned that music is a pretty powerful motivator. You can easily control groups of children with a single button on a phone…the Play button! Music can get kids pumped up and excited and it can also be used to relax and calm them. One of my favorite ways to use music to make chores fun for kids is to play Freeze Clean.
Play a fun and upbeat song. Everyone cleans and works while the music is paying. Then, press pause so the music stops. At that point, everyone has to freeze! No moving is allowed. Then, start the music up again and everyone resumes working. Repeat the freezing process until the job is complete.
You can change things up by saying, "Freeze like a monster this time!" Or, "Freeze like your favorite animal." Or, whatever. There is a song on You Tube called Freeze Dance that is a fun way to play the game without having to actually press buttons on your phone. Check it out.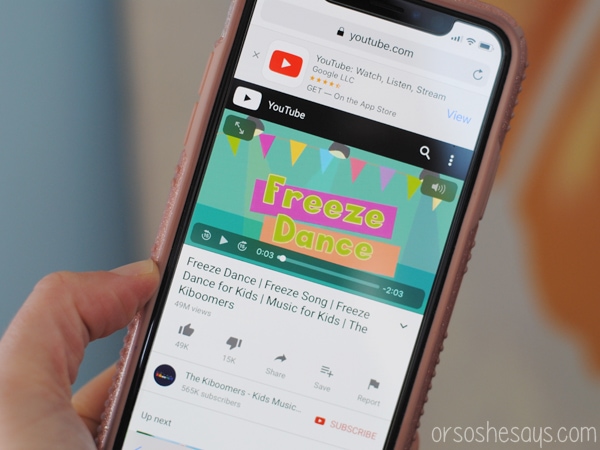 Make Chores Fun: Surprise Bedtime Story
Sometimes my kids fall apart when they hear me say, "It's bedtime!" If they could stay up FOREVER, I'm sure they would. Sleep is not exciting. They aren't adults yet. One thing they do enjoy is a bedtime story. So, I like to make the story a surprise. Remember that cool place I mentioned earlier in the article called a library? Use it! Find some cute new books that you haven't read a million times and keep them stashed away from your kiddos. Then, slip a new story under their pillow before bed.
Once they have brushed their teeth, gone potty, had an extra drink, changed pajamas into something more comfortable, located their favorite stuffed animal, said their prayers, and squeezed Daddy one last time, they can pull out their reward! A story from under their pillow.
Hopefully, the draw of a new story under his or her pillow will make the entire going to bed experience quick and easy. And, reading to your children before bed has been proven to help them fall asleep better and feel secure through the night. All good things.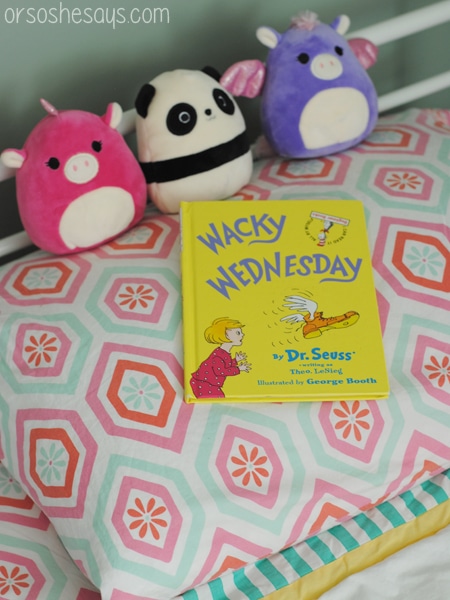 I hope these 9 Simple Ways to Make Chores Fun For Kids help you kick off the boredom of everyday life. Making everyday tasks magical and fun really does bring sunshine to your home on gloomy winter days. Kids are easy to please. With just a tiny bit of effort, you can add joy and giggles to chore time.