Like the rest of the world, I've got my mind on eating healthier, now that the holidays are over. Okay, and hallelujah. It was a rough Christmas! I don't think I told you about it. But two, count them… TWO of my grandparents died at Christmas time. My grandpa a week before, and my grandma (from the other side of the fam) on Christmas Eve. It was a real bummer. Then on Christmas, both Dan and I woke up with some nasty stomach bug, that kept us in bed most of the day. The kids still had a blast and the house looked like a tornado hit it, as we were too weak to manage the chaos. It was crazy. Needless to say, I was really starting to look forward to January! I packed the tree and decorations up the minute I woke up on December 26! I think we'll try the whole Christmas thing again next year. 🙂
Want to see my favorite people at my AMAZING grandma's funeral?? It was freezing outside… but, a super special day.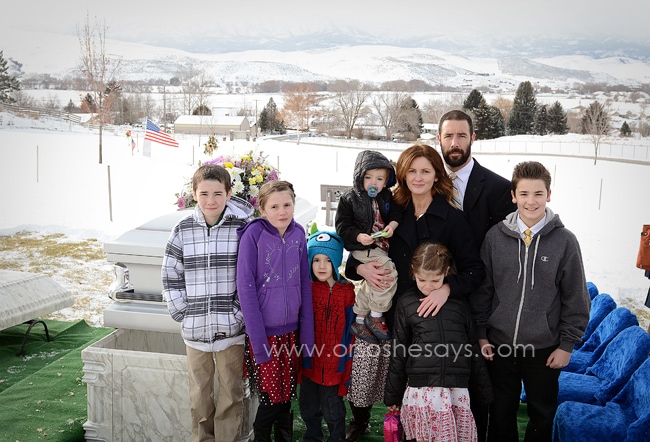 Back on subject, eating healthier. Yes. So, somehow I got it in my mind that I was craving bran muffins. Does that happen to normal people? I made these Apple Cinnamon Bran Muffins, and they were amazing. So amazing, that I think I think all efforts of eating healthy went out the window, as I believe I ate 7 of them, when they came out of the oven. According to My Fitness Pal app, I had exceeded my entire calorie/fat/carb allotment for the entire day. Yep. So, I decided it was best to just finish off all the bran muffins and try the healthy thing another day. However! I filled a bag of them and stuck them in the freezer. Now, I've got some handy for a quick breakfast AND maybe I'll do better with portion control if I just pull and defrost one at a time. Maybe. There are definitely reasons why I need to go the gym every morning.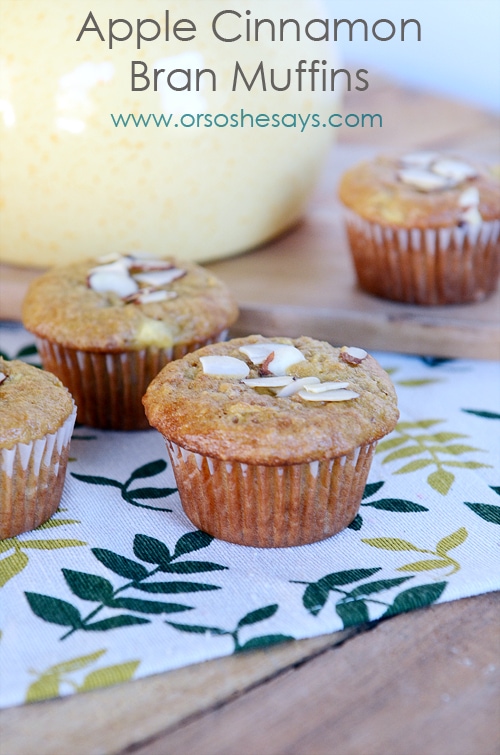 So, want to make yourself some of these Apple Cinnamon Bran Muffins?? (Oh, one last thing… my kids were all over these too. Bonus.)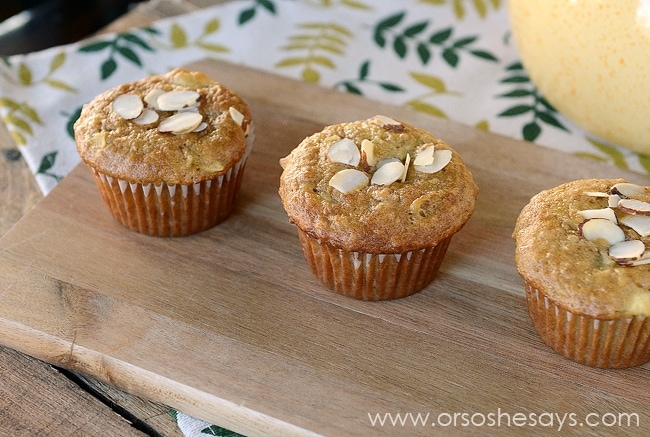 Apple Cinnamon Bran Muffins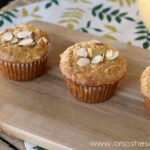 Apple Cinnamon Bran Muffins
Ingredients
3

cups

wheat bran cereal

2

cups

buttermilk

2/3

cup

canola oil

2

eggs

1 1/3

cups

brown sugar

1

tsp.

vanilla

2

cups

flour

2

tsp.

baking soda

2

tsp.

baking powder

1

tsp.

salt

1 1/2

tsp.

cinnamon

1/4

tsp.

nutmeg

2

large apples
Instructions
Mix wheat bran and buttermilk in large bowl. Let stand for 10 minutes.

In a seperate bowl, mix oil, egg, sugar, and vanilla. Add to buttermilk mixture.

In another bowl, combine the flour, baking soda, baking powder, cinnamon, nutmeg, and salt. Mix into buttermilk mixture.

Chop up apples into really small chunks and fold into mixture.

Spoon batter into prepared muffin tins and bake at 375 for 15 to 20 minutes.
Love muffins? Be sure to check out these recipes too!
Raspberry White Chocolate Muffins
Skinny Pomegranate Pear Muffins
Chocolate Raspberry Ricotta Muffins