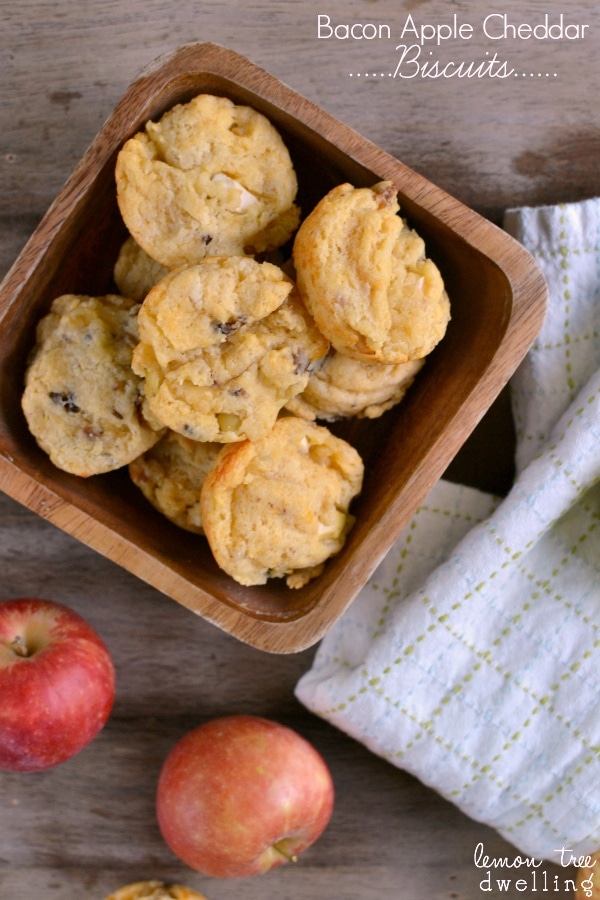 Hey, Or So She Says! It's Cathy from Lemon Tree Dwelling……and today we're talking holidays! Can you even believe Thanksgiving is just over a month away? Where does time go?? Before we know it, we'll be stuffing ourselves with turkey and pumpkin pie, reuniting with loved ones, and – eek – starting Christmas shopping! Yep – the holidays will be here soon, my friends. Ready or not!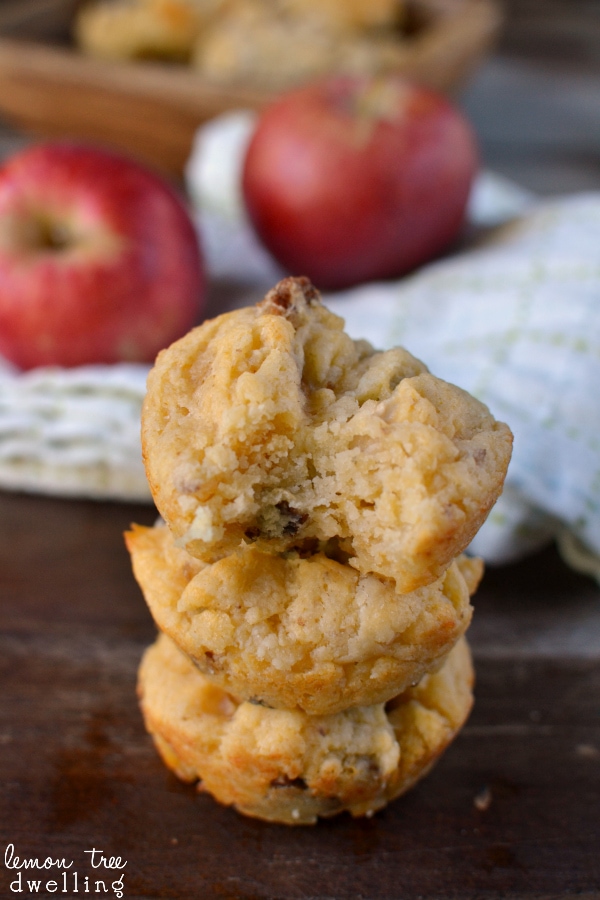 How do you do holidays? Are you someone who sticks with tried and true family recipes year after year…..or do you like to mix things up and try something new? I, for one, am a mix things up kind of person. I typically stick with the basics – turkey, potatoes, cranberries, stuffing, salad, rolls – but with a new twist from one year to the next. Life's too short and there are too many delicious flavors. I can't resist!
I usually have some type of theme in mind – spicy, fruity, healthy, Mexican (!?) – and I go from there. But sometimes it happens the other way around. Sometimes I have an idea that is so delicious it develops into a theme! These Bacon Apple Cheddar Biscuits might be one of them.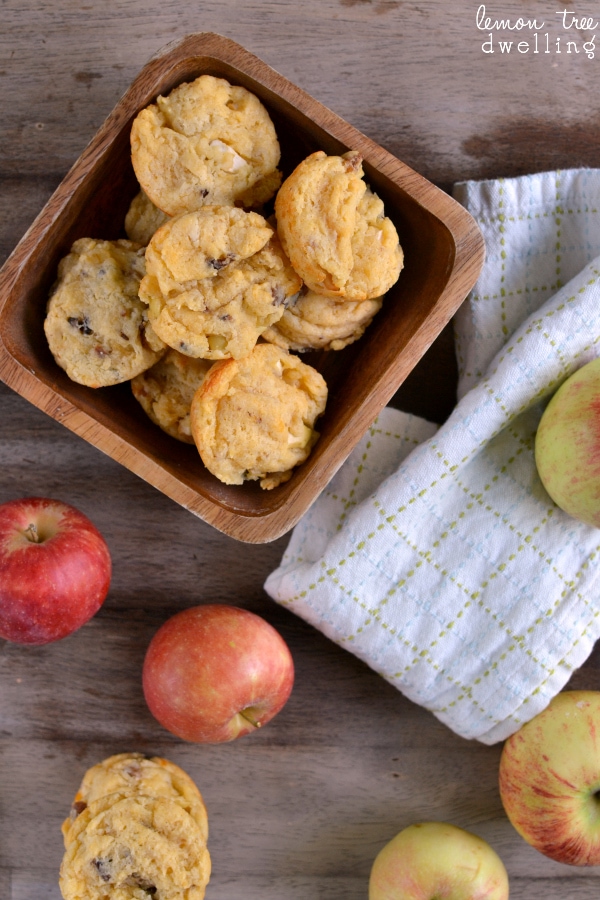 They're soft, buttery, cheesy, and loaded with the delicious flavors of apple and bacon. They come together in a saucepan in just minutes, you bake them in muffin tins, and they make the perfect accompaniment to any dish. Namely turkey, or potatoes, or cranberries, or stuffing, or salad…! As for the theme, I'm thinking bacon! Can you really go wrong??
[amd-zlrecipe-recipe:386]
I'd love if you would come on over and check out some more of my fall apple recipes!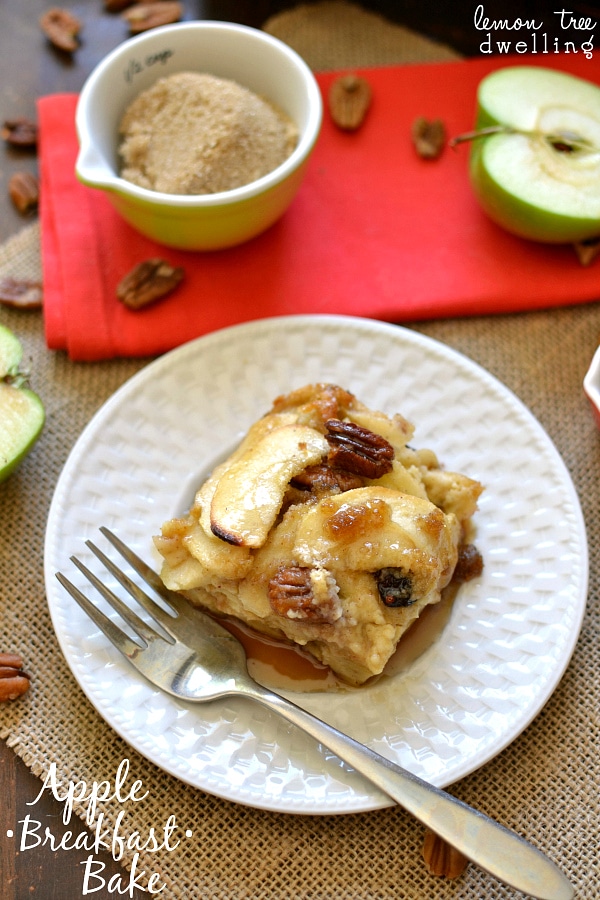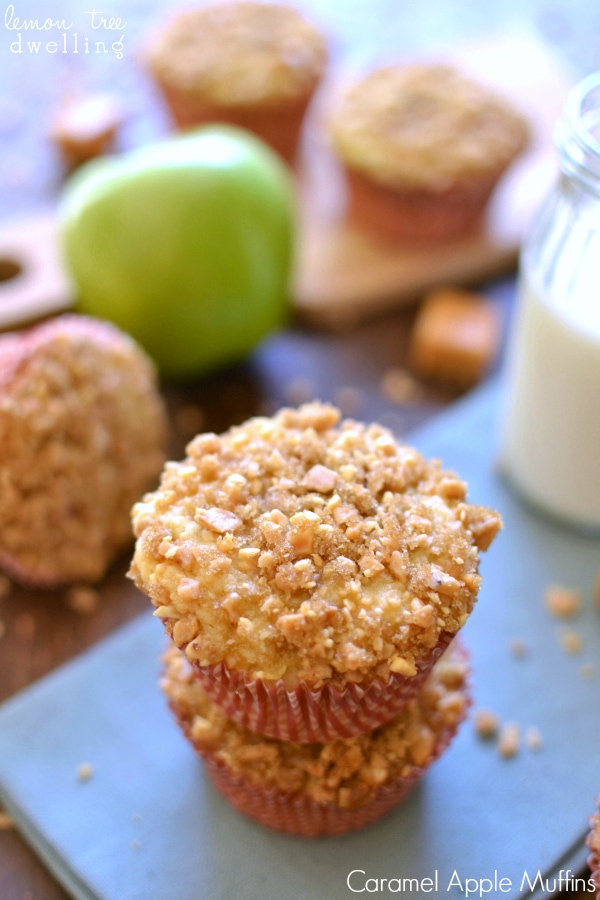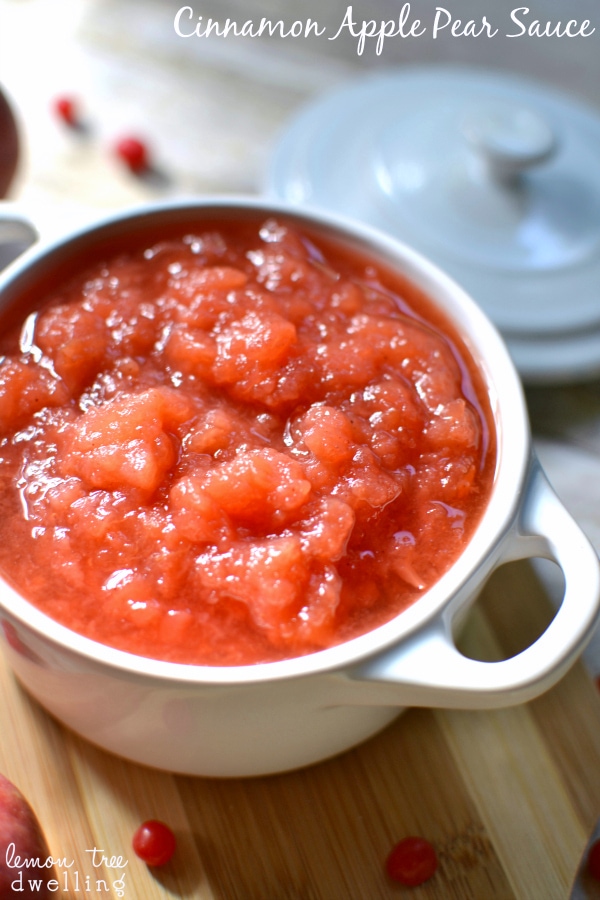 Recipes, please!! (& great family ideas too.)
Subscribe to get our latest content by email.