Elise has some ideas to help you celebrate Mother's Day all week long; because breakfast in bed sometimes just isn't enough!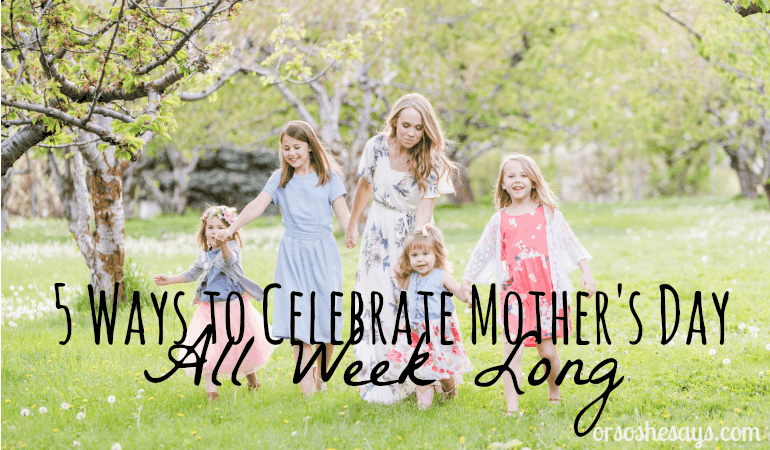 Photo cred: Hamblin Photography
You can find Elise posting regularly at The Joyful Mother Project.
Mother's Day is one of my favorite holidays. So today I'm sharing ways to celebrate Mother's Day leading up to the big day!
I actually prefer it to my birthday. I didn't do anything to deserve my birthday, besides being born. Really, my birthday should be a celebration for my mother for each passing year that both she and I survived. But Mother's Day…now that is a holiday that I have earned recognition for. I'm far from being the mother I wish I was, a fact of which I am often painfully aware. But I try hard, and do my best. I work all year for this day!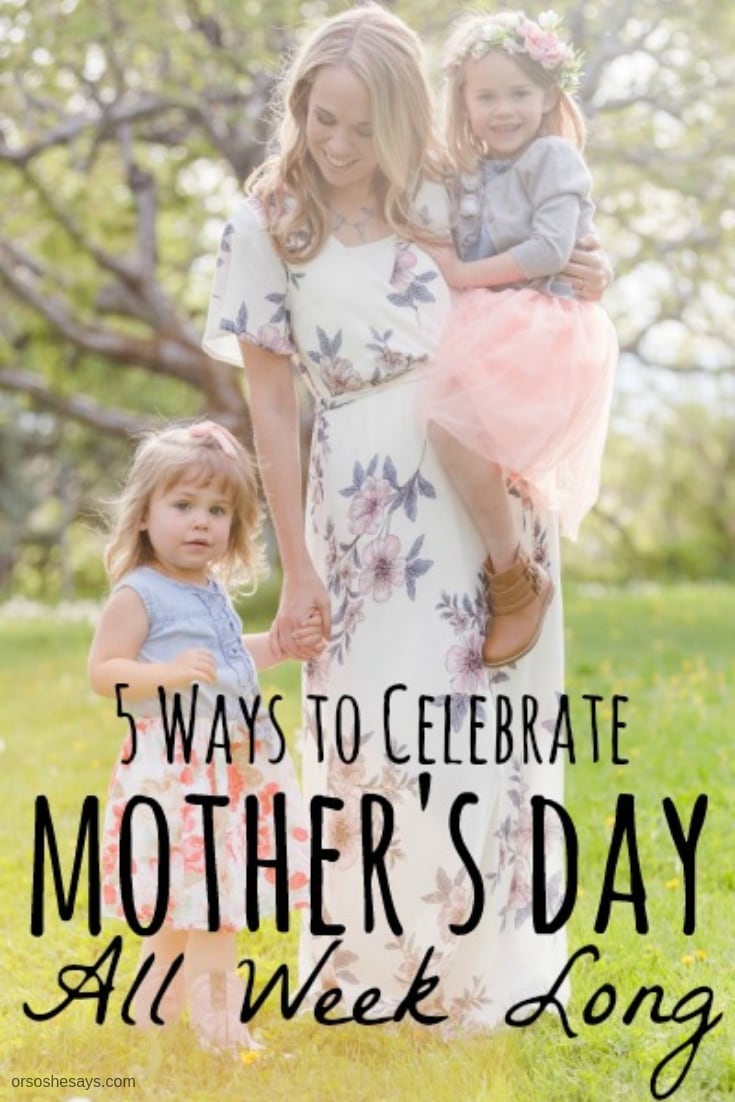 I remember when I was young making little trinkets in school for my mom for Mother's Day and being so proud to present them to her. There were various necklaces and ceramic bowls with my hand print on them. Homemade cards. Things like that. I always gave them to her with such pride – a pride that wore on through the months and years as those little things stayed in her jewelry boxes and on her dresser top. When I first started having babies, receiving school-made gifts was one of the milestones that I really looked forward to. I adore these simple handmade gifts of the heart from my children.
I cherish the sounds of my husband helping my daughters prepare breakfast while I lay in bed quietly waiting for their presentation. They come in with the breakfast tray, singing songs to me in their sweet little voices and I can't help but be reminded that I am so blessed to have these little people in my life.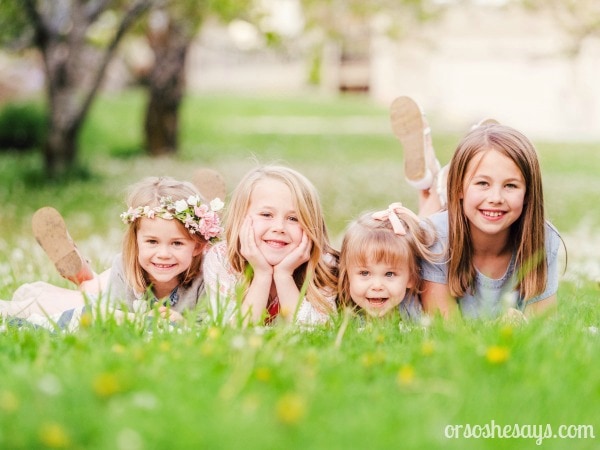 Photo cred: Hamblin Photography
Why does Mother's Day only last one day?
I'm not asking this question because I want the extra presents or the extra breakfasts in bed, or even more recognition for my hard work. It's just such a happy day – why can't I capitalize on those things for longer than just the one day? What can I do this year to stretch it out and celebrate longer?
I've happened upon an idea.
This year for Mother's Day, I'm going to celebrate for the entire week leading up to it.
I don't expect my family to contribute. My family already does a pretty decent job on the actual day. But this week, I'm to going to celebrate for myself.
Below is the list of ideas that I've compiled of ways that I plan to both celebrate my motherhood, and express appreciation to myself for a job well (albeit imperfectly) done this year:
I am going to make a grown-up meal sometime this week. Specifically, I'm going to make a dish with shrimp for one meal of my choosing, acknowledging in advance that the kids might gag a little bit. They'll survive, and I will thoroughly enjoy eating my grown-up fare. I cook a great variety of nutritious meals almost every evening, and this week I will cook one meal that does not take my kids' preferences into account. (If you are already feeding your kids shrimp, kudos to you, and can I come over for dinner sometime?) Maybe you're not a fan of shrimp as I am, but is there a recipe that you've wanted to try, or haven't made in a while that you love?
I'm looking at this Garlic Butter Shrimp Pasta from Delish. Yum!!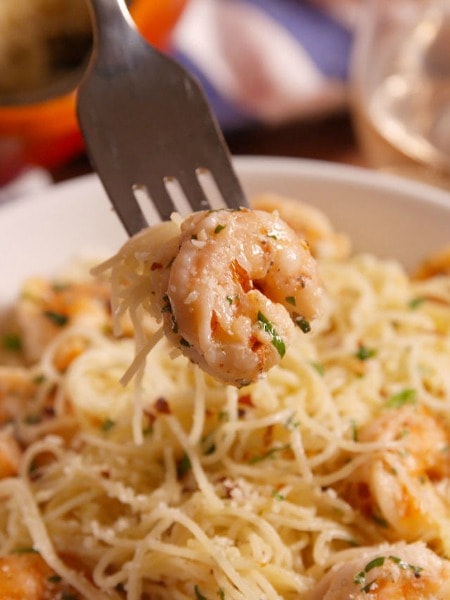 Or this Skinny Coconut Shrimp from Skinny Taste. (I guess that means it's supposed to be healthy, but I don't care. I just think it looks good.)
Or this Lemon Parmesan Shrimp Pasta from Family Fresh Meals. How will I choose??
I just might go to the drugstore this week and purchase a makeup item that I've been eyeing. Maybe a new eyeshadow that will make me feel extra schnazzy on Mother's Day? A new lipgloss perhaps, or a hair product I've been wanting to try. We're mothers, but we're still women, am I right? 😉
I've had my eye on this Maybelline Brow Precise Fiber Volumizer for a while. Maybe I'll give it a go.
One of my favorite things to do lately has been to excuse myself on a given evening or a few hours on a Saturday, leaving the children in my husband's skillful care, to take a field trip to the library. Alone. I peruse the books. Alone. And I sit at a table. Alone. Often I'll bring my journal and catch up on some writing. Alone. (Are you catching the trend here?) Our local library has a little café, and sometimes I'll get myself a small coconut steamed milk to sip on while I sit and read. Sometimes I'll use the time to get on a computer and do some research on something that I've been thinking about. I'll even use the time to plan out schedules or routines or chores. You know, the valuable "mommy planning" that need to be done, but is hard to do with a houseful of people needing my assistance every hour of the day. The whole point is that all of the activities are done…you guessed it…alone. Two hours are perfect. You'll come home feeling quite refreshed. It's lovely. Trust me. I foresee a library session coming to fruition sometime this week as a part of my Mother's Day Celebration.
Mother's Day isn't all about me. It's also about my kids, since it's kind of because of them that I have this gig. This week I'm going to reminisce with them about the moments that have been the highlights of motherhood for me. I'm going to tell them "their stories." Their birth stories, and funny little anecdotes from when they were younger. Like the time when my oldest told me that she was cool like a rock star, "but not as cool as toilets. Because toilets flushing is really cool." Or the time when my second daughter as a toddler wanted my then-3-year-old to put her down for her nap and then let her rock her to sleep, as I watched from behind a crack in the door. I'll feel the joy of remembering and retelling, and I think they'll love hearing them too.

This last one will be the Mother's Day gift that keeps on giving. As a part of my Joyful Mother Project, this week I'm going to start a Joyful Mother Journal. You can get any journal or notebook to do this activity. I'm going to be using my new Recognizing Joy journal. (There's a buy 1, get 1 special going on for Mother's Day, if you want to look into it.) It has a space for each day and inspiring quotes at the bottom. Every night before bed, I'm going to write down something my kids did that day that I want to remember. It can be something they said that was funny, or as simple as noticing my toddler's still-dimpled hands as we turn the pages in her bedtime story. The memories will then be mine to keep with the joy that comes from rereading them as the years pass by. I predict that the more I start looking for joyful moments, the more I will notice. I'm hoping to make this an exercise that I will continue for the long-term. What better gift can I give to myself (and one day to my children!) than the gift of collecting sweet, simple memories that would else pass by and be forgotten?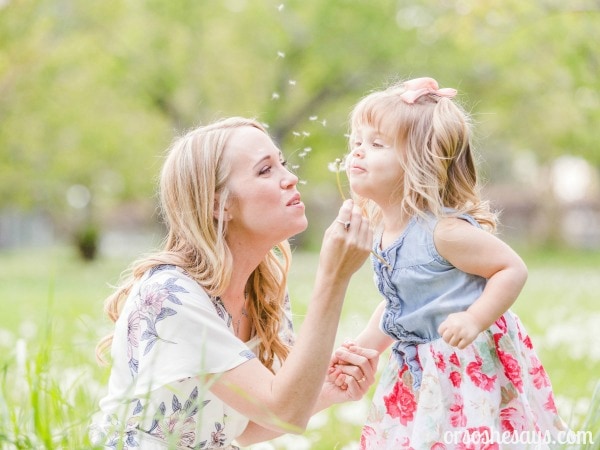 Photo cred: Hamblin Photography
Conclusion
As mothers, we work hard all year. We aren't perfect, but we are perfectly imperfect. Do something this week to celebrate you. I'm certain you deserve it.
Question: If you were to celebrate Your Motherhood for a whole week, how would you do it? Please share in the comments if you have any fabulous ideas!
Challenge: Pick an idea from my list, or think of your own, and do something to make your Mother's Day celebration extra special this week!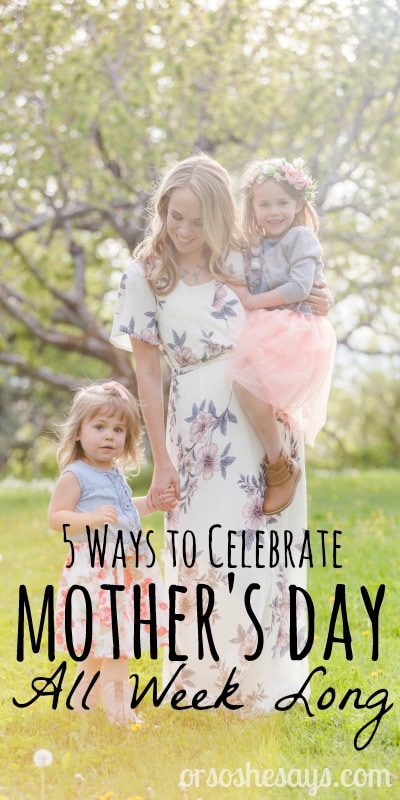 For more posts like this, check these out:

Free Printable Mother's Day Cards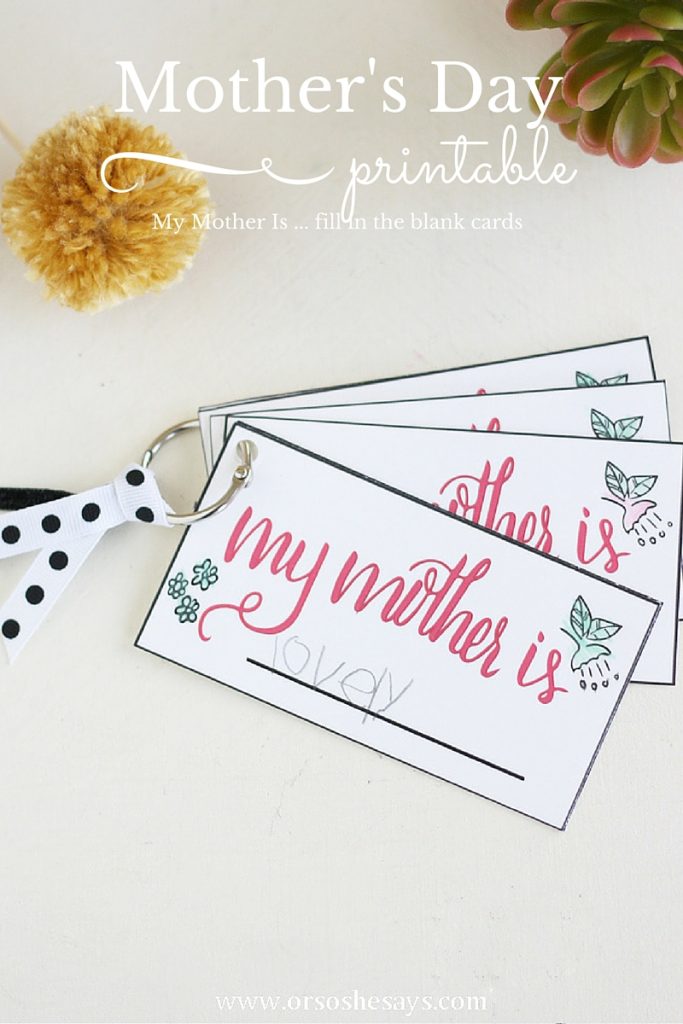 Mother's Day Necklace and Printable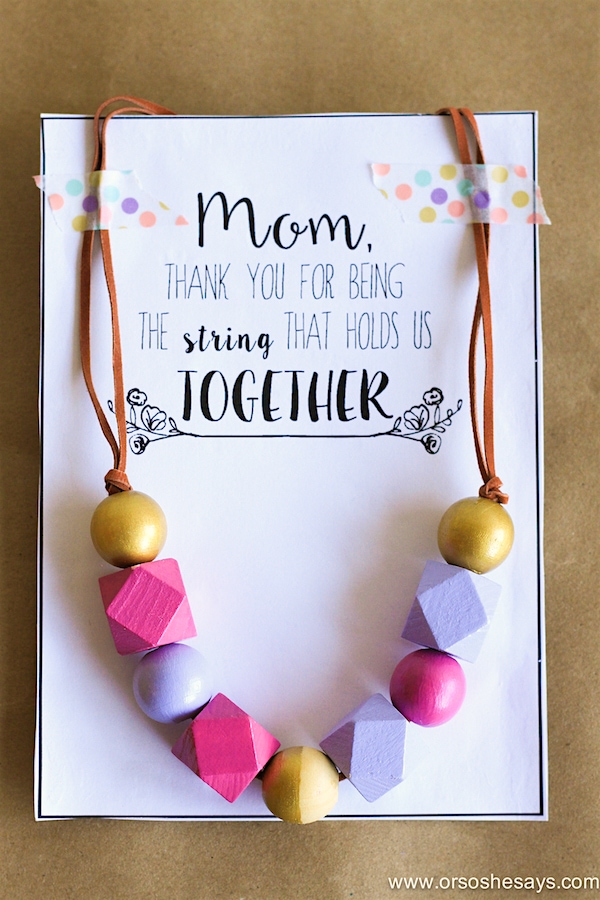 Special Ways to Love the Childless on Mother's Day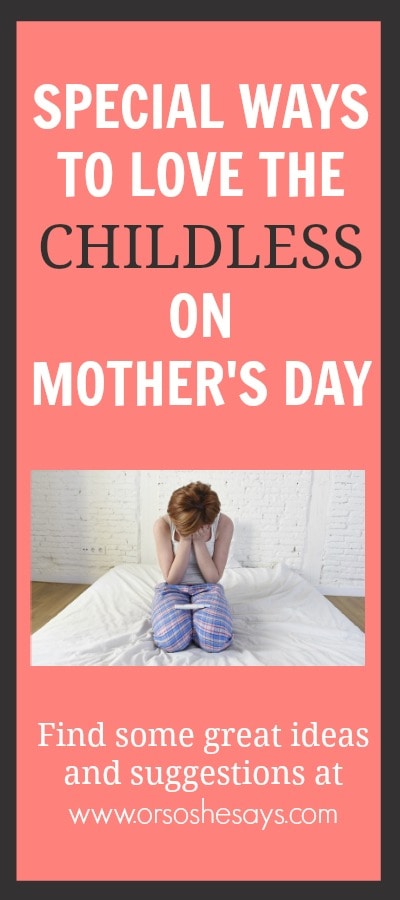 Save
Save