My daughter Kyla (almost 12) and I have a Mother/daughter recipe blog:
www.doublethedeliciousness.blogspot.com
. Our slogan is "Cooking with 2 is fun to do"! It has been a great way to teach my daughter some needed cooking/baking skills that she will most definitely need in the future! It's also been a really great way to spend some time together…we don't only cook/bake, but we talk, laugh, and really enjoy our time together! These
cupcakes
are for you, if you love Oreos! Not only is there
Oreo
in the frosting but there is a whole
Oreo
at the bottom of each cupcake as well as crushed
Oreo
in the batter…not to mention the Oreo on top of the
frosting
! Now do you understand why it's called Death by Oreo cupcakes??:) The cake was super good, nice and light and fluffy. But my favorite part was the
frosting
!! It tasted like cookies and cream ice cream. I wanted to pipe it right into my mouth, but don't worry I refrained…for the most part!:) Make these…not only do they taste great but they look really impressive too!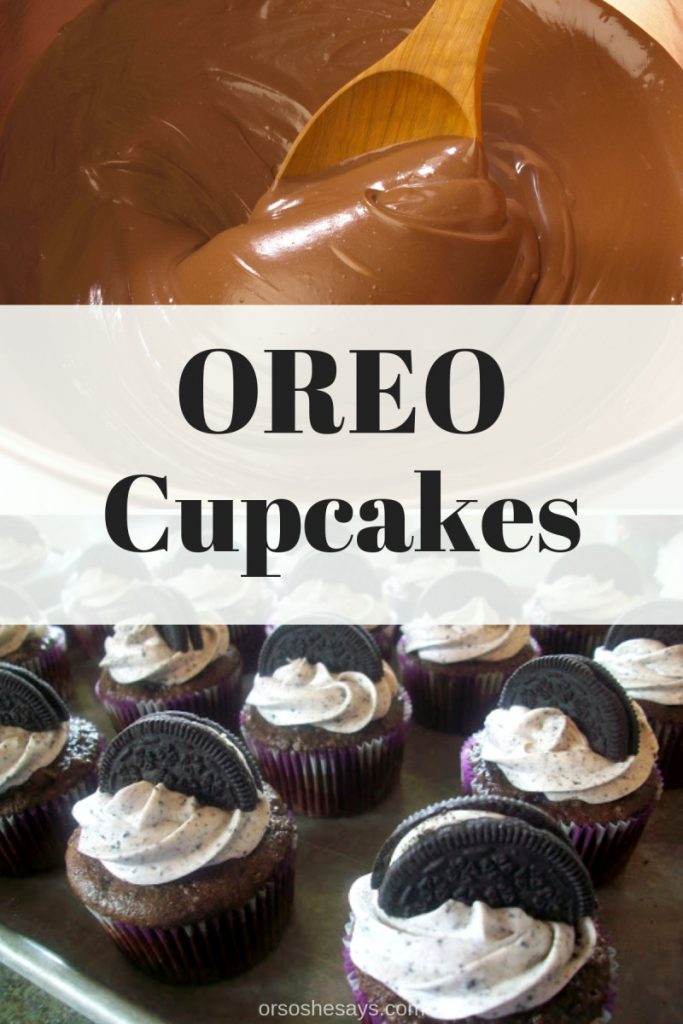 Death by Oreo Cupcakes
Recipe slightly adapted from recipe at Dee Dee's Delights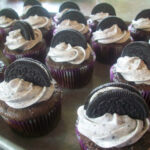 Death by Oreo Cupcakes
Ingredients
2

packages regular size Oreo Cookies

1

box chocolate fudge cake mix + ingredients on box

8

ounces

cream cheese

room temperature

8

tablespoons

butter

room temperature

3 3/4

cups

confectioners' sugar

1

teaspoon

vanilla extract
Instructions
Preheat oven to 350 degrees F.

Mix cake mix according to package directions.

Line cupcake tins with cupcake liners and place an oreo in the bottom of each liner.

Coarsely chop about 12 or so oreo and add to the cake mix batter. Evenly fill liners with batter. And as I said before, I love to use an ice cream or cookie scoop for this step since they all turn out even and it creates less of a mess!

Bake for 20-25 minutes or until a toothpick comes out clean. Remove cupcakes from oven and place on a wire rack to cool.

While cupcakes are cooling, making the frosting...

Cream together the butter and cream cheese. Add vanilla extract and then the powdered sugar slowly until well blended. Then finely crush about 4 more oreos and add to the frosting.

When the cupcakes are cool. Use a piping bag with a big tip to make a swirl of frosting on each cupcake. Then carefully cut 12 oreo cookies in half. It took me a little bit to figure out how to do this without cracking the oreo's. I found the best way was to use a serated knife and cut them in half like you were slicing bread or sawing some wood in half. And don't worry...if you break some you can just pop them in your mouth and no one will be the wiser!! Place half of an oreo on top of each cupcake.
Don't they just look amazing?!?!
~ Jana &Kyla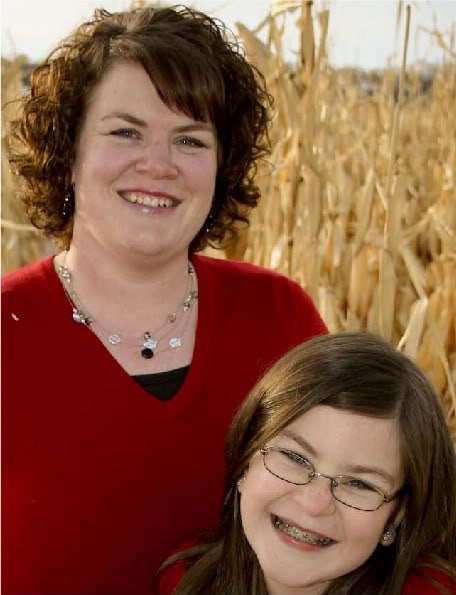 Other posts you might enjoy on OSSS:
DIY Jack Skellington Oreo Pops
Butter-Mint Oreo Ice Cream Bars
Decadent Chocolate Cupcakes with Ganache and Raspberry Buttercream
Our picks for Oreo Cupcakes:
Oreo Chocolate Sandwich Cookies – Family Size, 3.1 Ounce, Pack of 1
Betty Crocker Baking Mix, Super Moist Cake Mix, Triple Chocolate Fudge, 15.25 Oz Box
Silicone Muffin & Cupcake Baking Pan Set (12 & 24 Mini Cup Sizes) – Non Stick, BPA Free & Dishwasher Safe Silicon Bakeware Pans/Tins – Blue Top Home Kitchen Rubber Trays & Molds – Free Recipe eBook
YestBuy 3 Tiers Round Party Wedding Birthday Clear Tree Tower Acrylic Cupcake Stand (8.7 Inches)
YestBuy 4 Tier Maypole Square Wedding Party Tree Tower Acrylic Cupcake Display Stand (15.1 Inches)
KitchenAid KSM150PSER Artisan Tilt-Head Stand Mixer with Pouring Shield, 5-Quart, Empire Red
Baker's dozen Cake Decorating kit tools supplies.The Only 50 pcs bakery supplies with Reusable Silicone Bag-X2 Coupler-X10 Disposable Icing Bag-eBook.Easy to use baking kit and baking accessories.