Need Easter egg stuffer ideas?? Me too! Here's some of the faves that I found: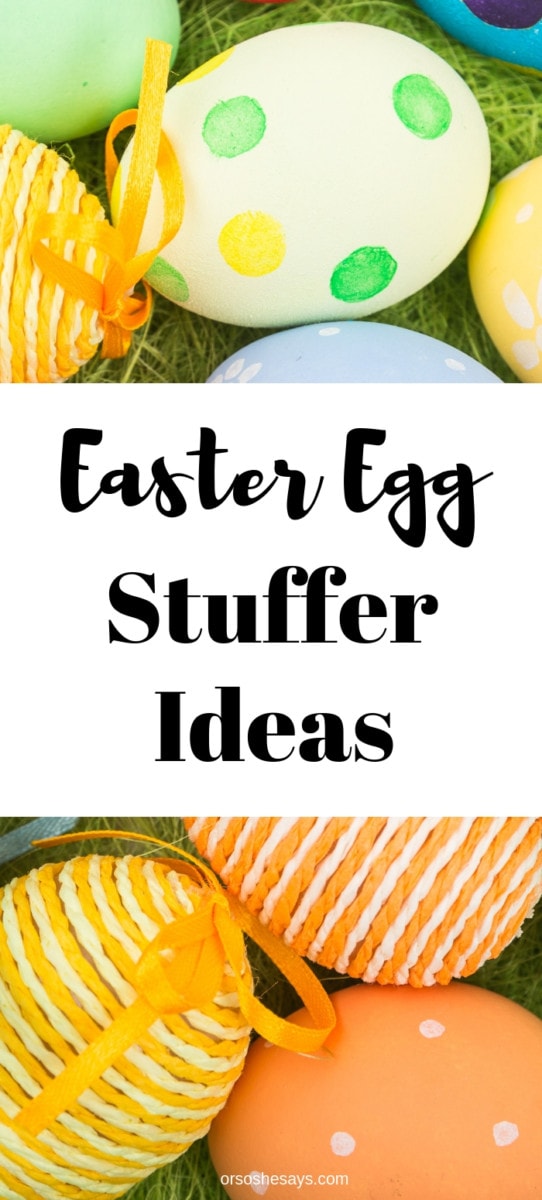 I had never heard of these Rocket Balloons, but reviewers say they're always a hit with the kids. They pump up to about 40″ in length, and when you let go, they shoot up in the sky and make a whistling noise. They're fun for chasing after and having competitions on whose balloon can soar the highest.
Stamps are fun for crafting, writing letters, and card making. Although not top-of-the-line, these plastic stamps are super cheap, small, and come in packages of about 2 dozen (for around $8 bucks.) There are several themes to choose from, like ocean life, dinosaurs, smiley faces, jungle, alphabet, and more.
My little Joey is a big fan of Cars right now. He loves his Cars Micro Drifters. These things are tiny! Perfect for putting in even the littlest plastic egg.
At least twice a week, you can find my girls painting their nails. So, no doubt they would love getting some new colors. Although they are a nice small size, usually the little kid brand nail polishes are super crappy…take long to dry, the colors don't show up, etc. But, I stumbled on this brand Kleancolor on Amazon and I'm pretty impressed with the reviews, price, and small size. They're loved by both kids and adults. Just make sure you get a package that says Kleancolor 'mini collection,' if you're planning on using them for Easter eggs. If Amazon can't ship them fast enough, you could also try the Kleancolor website.
Kids always seem to be excited about temporary tattoos. Plus, it's easy to find ones to match their interests and ages…cars, dinosaurs, butterflies, characters, etc. I love these Monster Tattoos and Butterfly Tattoos. Joey is on my lap right now, and he is highly suggesting the Monster Trucks Tattoos.
My younger kids could take baths for hours. I usually have to pry them out of there, despite the water having turned cold and their skin wrinkly. Needless to say, they're big fans of bath toys. And, although these Wild Republic Animal collections aren't made specifically for baths, they're perfect for it. There are tons of collections to choose from.
Light up stuff plus jewelry…oh, yes. You can get a dozen of these jelly LED Flashing Rings for just $7 bucks.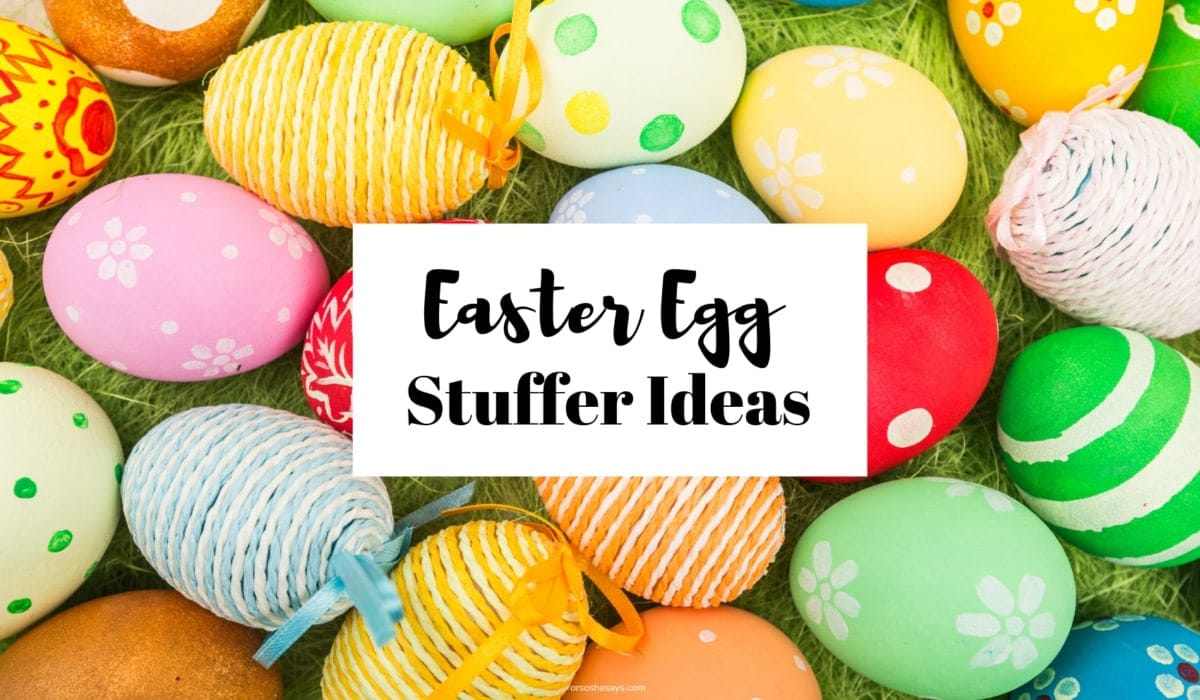 I asked my Facebook readers to share some of their ideas for Easter egg stuffers, here's a few of their suggestions:
– Pennies/Nickles/Dimes/Quarters
– Coupons for privileges – date with mom/dad, stay up 1/2 hour later, trip for ice cream, treat at the store, no chores for day, pick meal, extra bed time story, dessert for breakfast, day at the park, etc.
– Puzzle pieces divided amongst eggs
– Tokens for favorite locations – batting cages, arcade, Chuck E. Cheese, theme park, etc.
– McDonald's or movie bucks
– Fingernail stickers
– Squinkies or Mini Legos
– Homemade play dough stuffed in eggs (here's a great recipe for Kool-Aid Play Dough!)
– Beads to string a necklace
– Hair barrettes or earrings
Need more ideas for Easter egg stuffers?? Check out these past posts:
Easter Egg and Basket Stuffers
Easter Basket Gifts and Egg Stuffers
For gift ideas for everyone on your list, check out the Gift Ideas tab and be sure to pin Gift Idea Central, to keep the whole collection in one place.