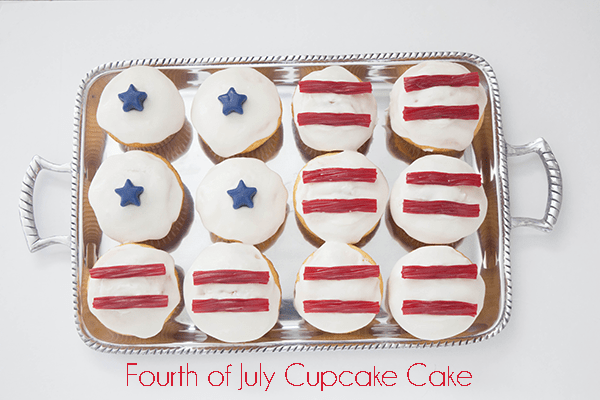 Hey there! It's Mel from So Festive! So remember how I'm all about simple ways to celebrate? Today I'm sharing an easy Fourth of July flag cake that you can whip up in an hour.
First, make your favorite kind of cupcakes. Then frost them with your favorite frosting. You can find a delicious homemade frosting recipe here, just omitting the cocoa.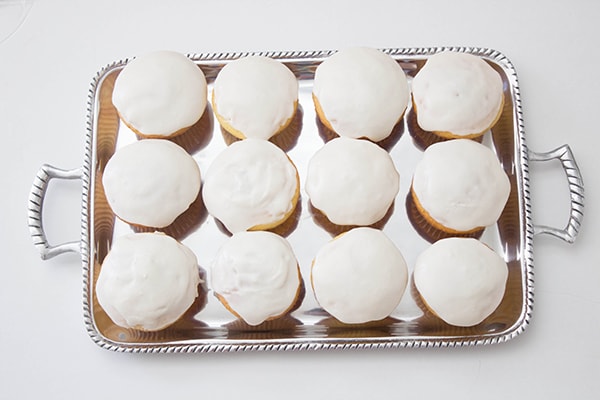 Once the cupcakes have frosting on them, you are ready to decorate the flag! I used mini Twizzlers and star gummy candies I found at Winco this year. I sure do love that Winco store!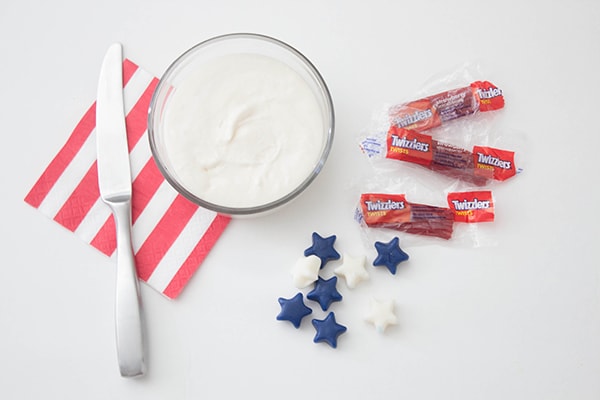 Then decorate. You can make one giant flag, or smaller flags to giveaway.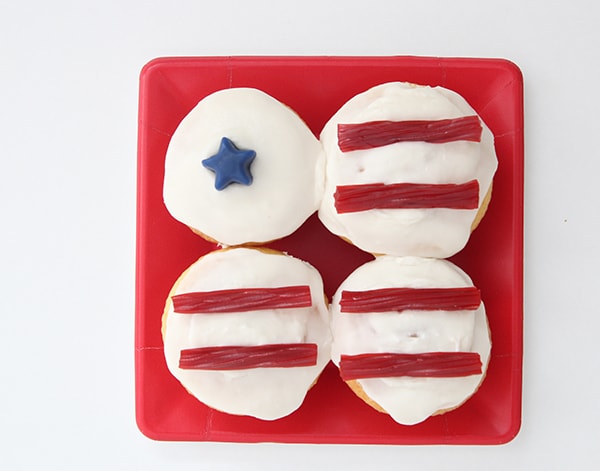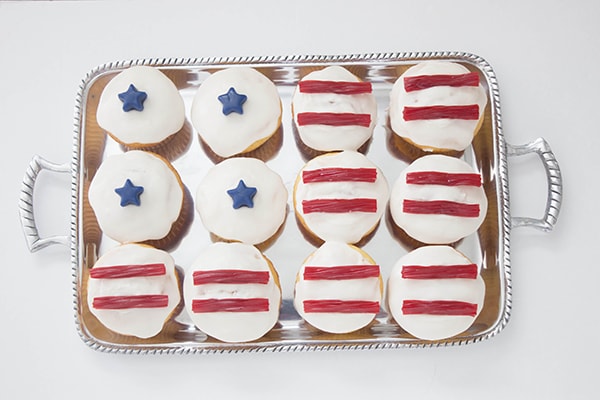 Tada! I told you it was easy. Make one of these for your Fourth of July parties. It's easy and festive!
If you love the 4th of July as much as I do, check out these other festive ideas:
Flag Waffles for 4th of July Brunch
Recipes, please!! (& great family ideas too.)
Subscribe to get our latest content by email.