Aghhh!!! I'm officially the mom of a teenager! I can't believe it… crazy. Thanks to all you Facebook gals for comforting me on that special day. I got LOTS of great advice. 🙂 Doesn't it seem like the older kids get, the harder it is to think of gift ideas for them?? Man, this year was hard! But, luckily he keeps his trusty Amazon wish list all year long, with a running list of things he loves. That helped. Plus, he always thinks it's fun to help YOU out, or maybe it's the fact that I'm begging him for ideas and he has the upper hand on his mom… teenagers. I'm excited!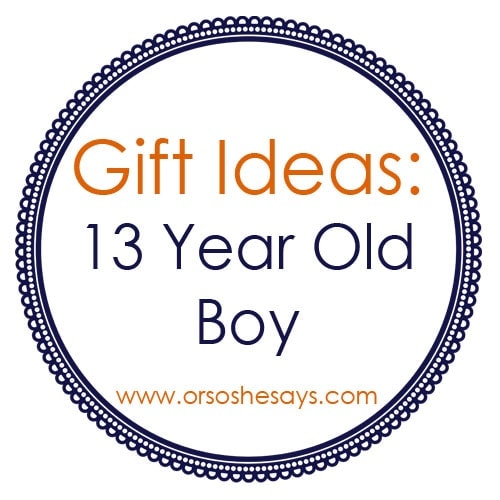 Alright, friends… so, here are your Gift Ideas for 13 Year Old Boys, STRAIGHT from a 13 year old boy. And remember, I have 6 kids… so, if you're in need of ideas for other ages, I probably got ya covered. Just visit Gift Idea Central. 🙂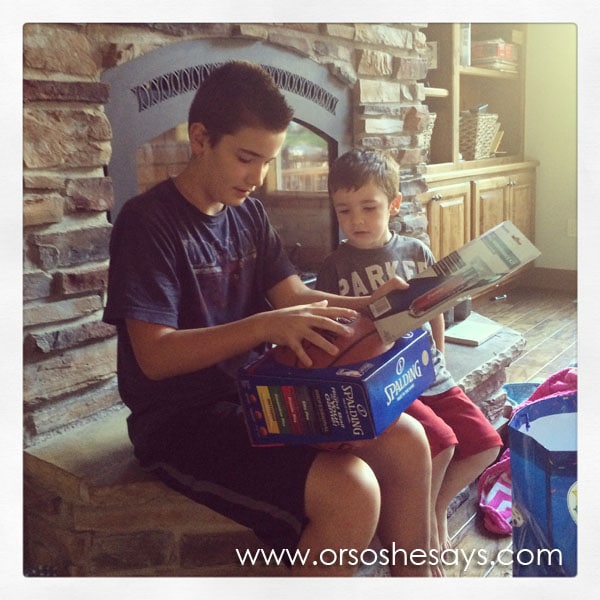 Gift Ideas for 13 Year Old Boys:
Both of my boys have a great time playing with their remote control helicopter. They love that it takes practice to control it… they try to land it on the dog's back, their little brother's head, the ceiling fan blade… I know they would get a kick out of this Syma Quad Copter with Camera. How fun to have a camera attached! A few reviewers suggested watching the YouTube instructions, rather than reading them… just so ya know. 🙂
Caden had heard rumblings about this fantastic game, Risk, from his Uncle's. Of course, we all know what it is… it brings us back to our childhood, right? So, it was fun to get something for him that brings back fun memories. He's loved it! He's always trying to bribe his little brother to play with him. I love this nostalgic version (and reviewers do too!)
My son LOVES video games. LOVES. So, I have to stay on top of that love… part of that being, keeping him active. Fortunately, he's cool with that. He would love this Fitbit Wireless Activity Band to help him keep track of his steps, distance, calories burned, and active minutes. I used to wear one of these all the time and it was a great motivator to try and meet my daily fitness goals. I would end up walking in circles around the house to try and reach my 10,000 steps before the end of the day. Caden loves a good challenge too! This is the present that keeps giving. 🙂
Speaking of challenges, Caden would love getting his hands on a boomerang. He's heard of them, but hasn't tried one yet. He loves things that take a little skill and reviewers say this Zebra Boomerang is just the one, for teenagers up to adults. Now to find a wide open space…
This book would have my son at 'potato canons.' Backyard Ballistics is a reviewer favorite and highly suggested for boys and overgrown boys. 🙂 Dad may have to help on a few projects but he probably won't mind! Don't worry, there's plenty of safety rules in the book and some reviewers have even used it for science projects! So… might just be a fun idea! You could even bundle it with the supplies needed for one of the projects.
Have you seen people using Kendamas?? I mean, not someone like me… that would be unimpressive. But, look it up on YouTube, there's some tricky-talented people out there using this ancient Japanese game. It's a great gift for kids, and especially a great gift for 13 year old boys. 🙂
Caden read all of the Wimpy Kid books and is excited that this one, The Long Haul, just came out. Both he and his 10 year old brother are begging me to get it ASAP. 🙂
One of my boys' most favorite things to do is to go paintballing with their dad and Uncles. They'll hike up the mountain and play a serious game, with teams, scores, and everything. They just make sure to bundle up, BIG TIME, so the pellets don't sting so much. They keep inviting me to play… eh, no thanks. This paintball gun with accessories is the very set they have and love.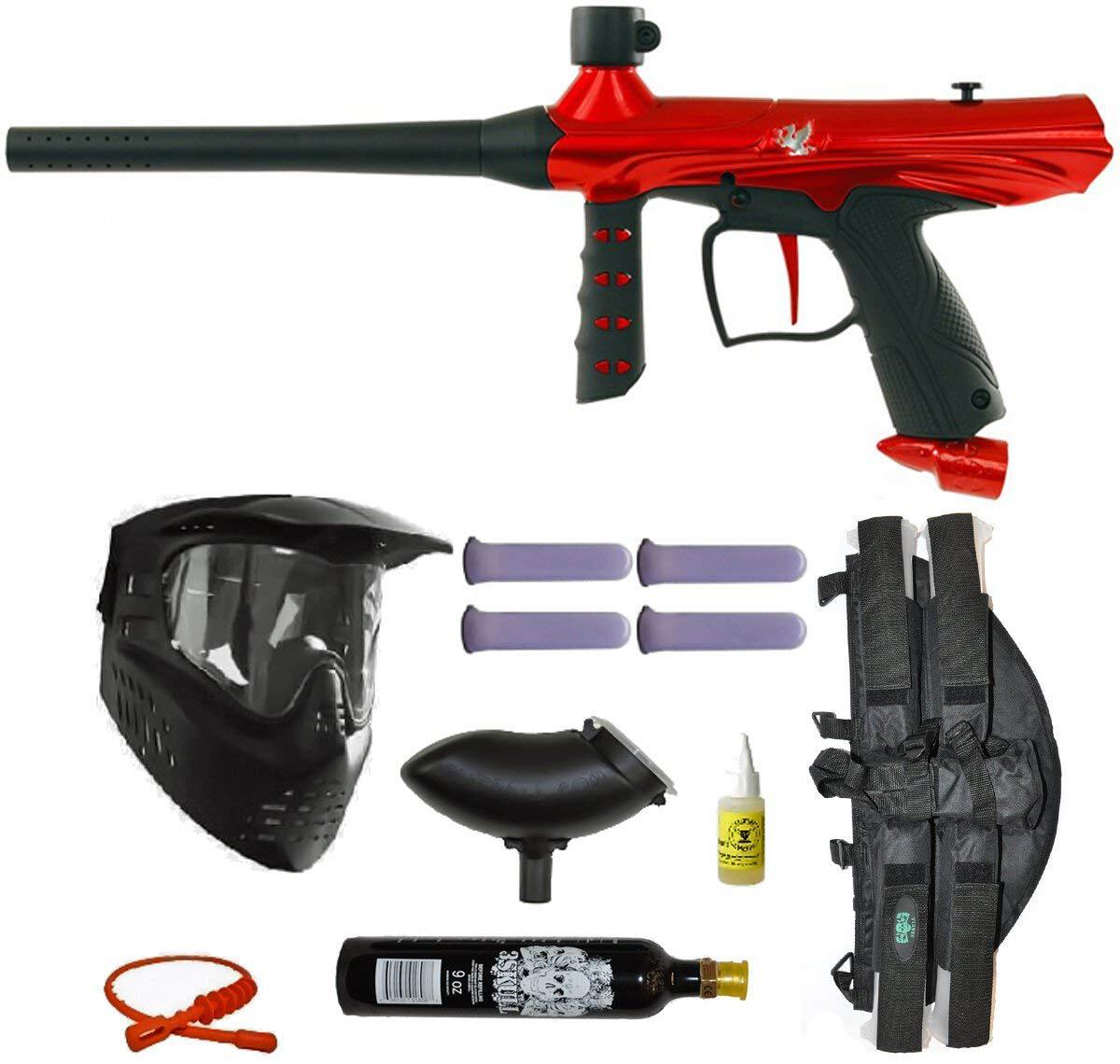 K, hope that helps give you some gift ideas for 13 year old boys!
Need more gift ideas?? Be sure to check out (and bookmark/pin) Gift Idea Central, your new best friend. That's where you'll find all the past and future gift idea posts ever shared on 'Or so she says…'
AND… get ready, it's almost the end of November… and THAT MEANS… She Picks! 2014 kicks off and you'll be getting 3 full weeks of gift ideas for EVERYONE on your list! It's the biggest OSSS event of the year, so don't miss it!