It's that time of year again! Here at 'Or so she says…' we pride ourselves on sharing the latest and greatest gift ideas so you have a one-stop place to go to get something for everyone on your list. Today I'm sharing 15 gifts for families; on this list you'll find some of the products my own family loves, and some I'm sure I'll see on the lists coming my way this Holiday.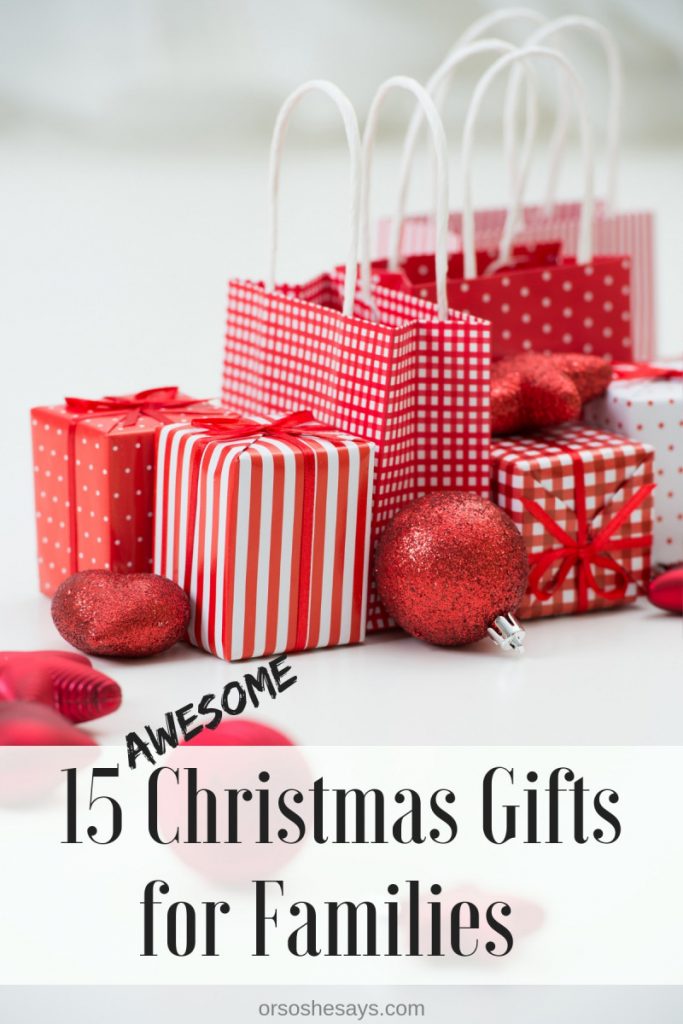 We're doing things a little differently this year than in years' past; instead of a Facebook group with daily gifts for families, I'm sticking to roundups here on the blog… Facebook posts sometimes get lost in the mix, but this post will be here forever. You can also see past lists of gifts for families right HERE on the blog in case you missed them and want some more ideas. Oh, and follow my Pinterest board with loads of pins with ideas of gifts for families.
15 Awesome Christmas Gifts for Families
UNO Minecraft Card Game

Cuisinart ICE-21 1.5 Quart Frozen Yogurt-Ice Cream Maker (White)

Spikeball 3 Ball Kit – Includes Playing Net, 3 Balls, Drawstring Bag, Rule Book

Don't Step In It

Nite Ize Flashflight LED Light Up Flying Disc, Glow in the Dark for Night Games, 185g, Disc-O (Multi)

Great Northern Popcorn Red Matinee Movie Theater Style 8 oz. Ounce Antique Popcorn Machine

SET Enterprises Five Crowns Card Game

Little Snowie 2 Ice Shaver – Premium Shaved Ice Machine and Snow Cone Machine with Syrup Samples

Kan Jam Ultimate Disc Game

Pressman Charades for Kids

aGreatLife Huge Rainbow Kite for Kids – One of The Toys for Outdoor Games and Activities – Good Plan for Memorable Summer Fun – This Magic Kit Comes w

Cuisinart CFO-3SS Electric Fondue Maker

Pop the Pig Game — New and Improved — Belly-Busting Fun as You Feed Him Burgers and Watch His Belly Grow

Amazin' Aces Pickleball Paddle Bundle | Set Includes Two Graphite Paddles + Four Balls + One Mesh Pickleball Carrying Bag | Classic Rackets Feature Graphite Face with PP Honeycomb Core

Echo Spot – Black

More posts you'll love: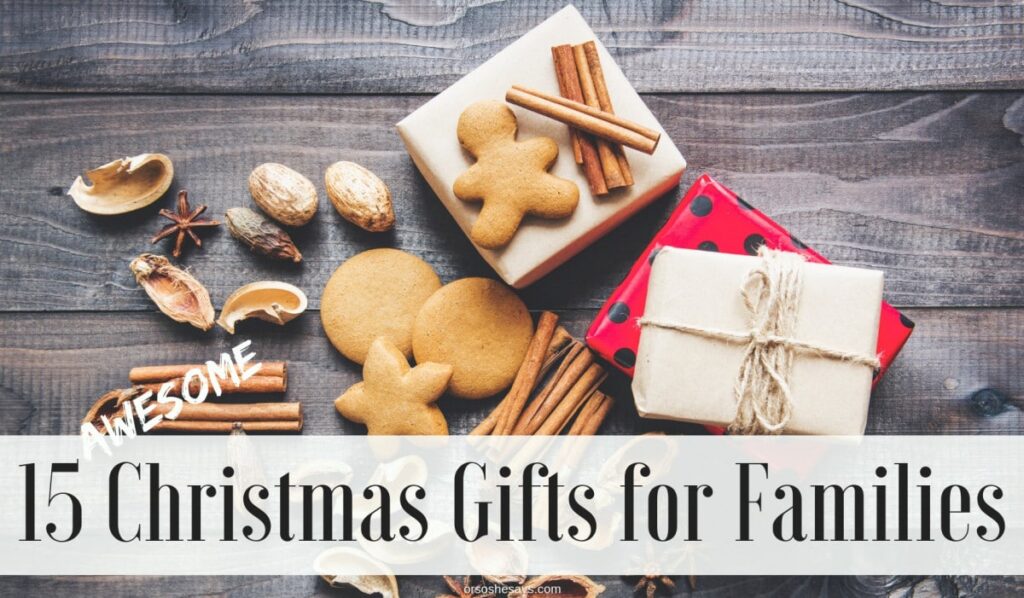 Need MORE gift ideas for families??
Gifts for Families ~ She Picks! 2009
Gifts for Families ~ She Picks! 2010
Gifts for Families ~ She Picks! 2012
Gifts for Families ~ She Picks! 2013
Gifts for Families ~ She Picks! 2014
Gifts for Families ~ She Picks! 2015
Gifts for Families ~ She Picks! 2016