It's that time of year again! Here at 'Or so she says…' we pride ourselves on sharing the latest and greatest gift ideas so you have a one-stop place to go to get something for everyone on your list. Today I'm sharing 15 gifts for big boys; on this list you'll find some of the products my own boys love, and some I'm sure I'll see on the lists coming my way this Holiday.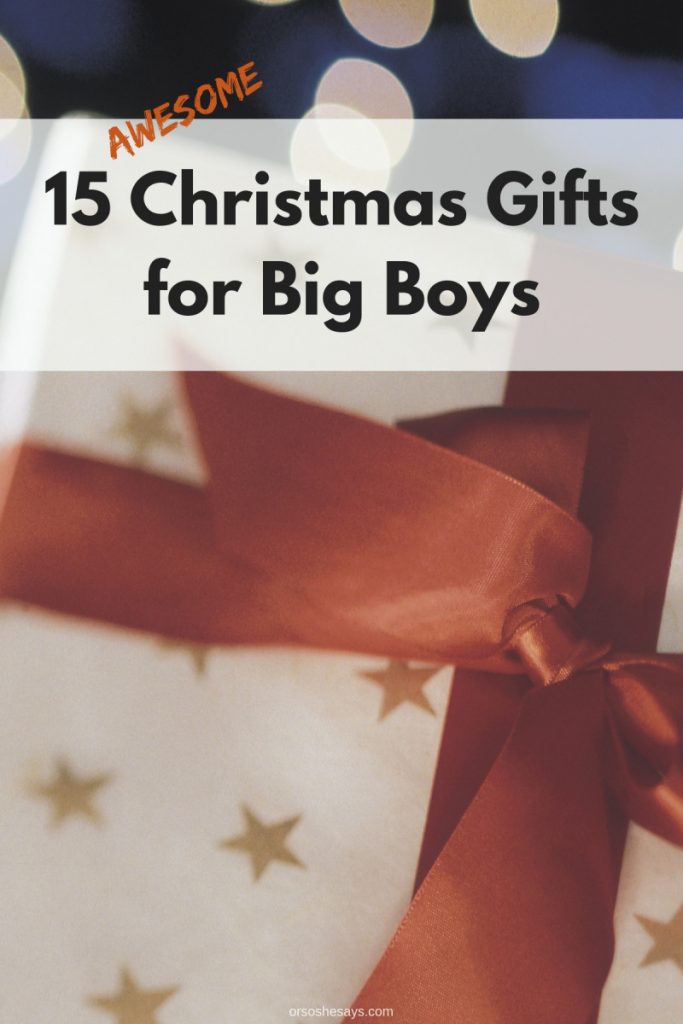 We're doing things a little differently this year than in years' past; instead of a Facebook group with daily gifts for families, I'm sticking to roundups here on the blog… Facebook posts sometimes get lost in the mix, but this post will be here forever. You can also see past lists of gifts for big boys right HERE on the blog in case you missed them and want some more ideas. Oh, and follow my Pinterest board with loads of pins with ideas of gifts for big boys.
15 Awesome Christmas Gifts for Big Boys
Monopoly: Fortnite Edition Board Game Inspired by Fortnite Video Game Ages 13 and Up

Cozmo Limited Edition Robot by Anki, Interstellar Blue, Robotics for Kids & Adults, Learn Coding & Play Games

LEGO Creator Mighty Dinosaurs 31058 Dinosaur Toy

Nerf Official N-Strike Elite Strongarm Blaster (Amazon Exclusive)

TINKERTOY 30 Model Super Building Set – 200 Pieces – For Ages 3+ Preschool Educational Toy (Amazon Exclusive)

Klutz LEGO Chain Reactions Craft Kit

4M Crystal Growing Experiment

LEGO Ideas Ship in a Bottle 21313 Expert Building Kit Model Ship, Collectible Display Set and Toy for Adults (962 Pieces)

Kano Harry Potter Coding Kit – Build a Wand. Learn To Code. Make Magic.

ThinkFun Gravity Maze Marble Run Logic Game and STEM Toy for Boys and Girls Age 8 and Up – Toy of the Year Award Winner

Funko Pop! Games: Fortnite – Skull Trooper

Nintendo Switch – Neon Red and Neon Blue Joy-Con

GROUND EFX MC1 Cyclone(TM) MC1 Youth Analog Metal Detector electronic consumer

NATIONAL GEOGRAPHIC – Break Open 10 Geodes – TOP QUALITY!

National Geographic Dual LED Student Microscope – 50+ pc Science Kit Includes Set of 10 Prepared Biological & 10 Blank Slides, Lab Shrimp Experiment, 10x-25x Optical Glass Lenses More! (Silver)

More gift ideas to check out: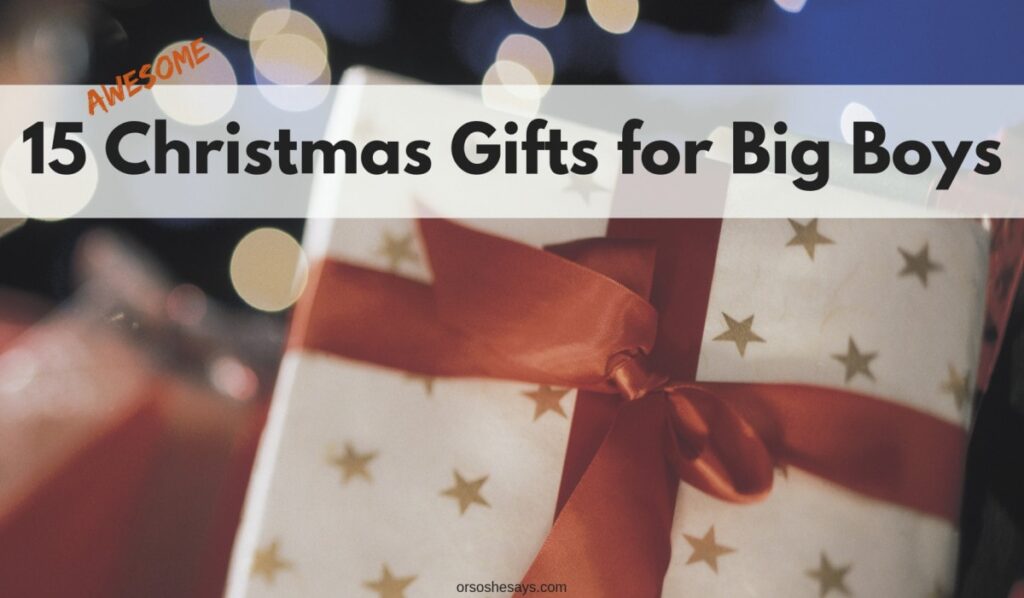 Check out the She Picks! from past years:
Gifts for Boys, ages 3 to 6 2017
Gifts for Boys, ages 3 to 6 2016
Gifts for Boys, ages 3 to 6 2015
Gifts for Boys, ages 3 to 6 2014
Gifts for Boys, ages 3 to 6 2013
Gifts for Boys, ages 3 to 6 2012
Gifts for Boys, ages 3 to 6 2011
Gifts for Boys, ages 7 to 12 2011
Gifts for Boys, ages 7 to 12 2012
Gifts for Boys, ages 7 to 12 2013
Gifts for Boys, ages 7 to 12 2014
Gifts for Boys, ages 7 to 12 2015
Gifts for Boys, ages 7 to 12 2016