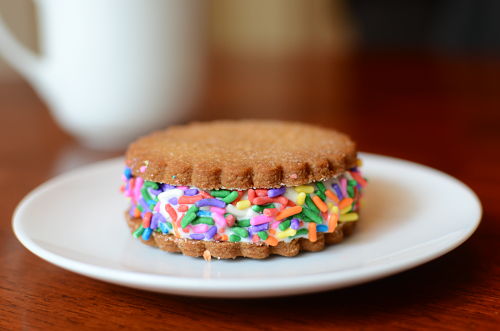 Homemade Honey Graham Crackers 
makes two dozen 2 1/2-inch cookies  
adapted from the cookbook Miette: Recipes from San Fransisco's Most Charming Pastry Shop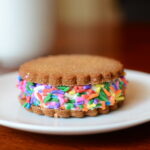 Homemade Honey Graham Crackers
Ingredients
12

tablespoons

unsalted butter

softened (6 ounces)

1/2

cup

packed light brown sugar

4 ounces

2

tablespoons

honey

agave nectar, corn syrup, or golden syrup (my favorite)

1 1/2

cups

all-purpose flour

7 1/2 ounces

1/3

cup

whole wheat flour

1 1/2 ounces

1/4

teaspoon

table salt

1/4

teaspoon

ground cinnamon granulated sugar for sprinkling
Instructions
To make the dough:Sift dry ingredients together; set aside. In the bowl of a stand mixer, beat butter, brown sugar, and honey together for 5 minutes. Add dry ingredients and mix just until combined. Wrap dough in plastic wrap and chill for at least 30 minutes, or up to 2 days.

To cut cookies:Roll dough between layers of wax paper to 1/8-inch thickness. Using a 2 1/2-inch cookie cutter, cut shapes from rolled dough and chill well before transferring cut shapes to a cool cookie sheet.

To bake cookies:Preheat oven to 350F. Place chilled cookie cutouts on a cool cookie sheet and sprinkle with granulated sugar. Bake in the center of a preheated oven for 10-13 minutes. Cool completely. Store in an airtight container for up to 2 weeks.
 My Notes – An easy way to get your cookie dough perfectly even is to roll to the dough between 2 1/8-inch dowels.  Dowels can be purchased at craft and hardware stores.