My name is Allison and I started my blog little lovelies in February of this year. As a full time employee and full time mom, I needed something for myself. Having a blog has given me the motivation to make time for me while doing something that I love. I share all sorts of things on my blog: crafts, shopping finds, and bits of our family life – all the little lovelies that make my life so wonderful. Previously, I shared an idea for Stitched Love Cards.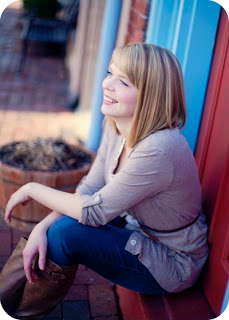 Looking for a really simple, super easy card? Here you go:
Supplies:
kraft cardstock
patterned paper (Echo Park – For the Record)
sewing machine/white thread
adhesive
scissors/pencil
To start, cut out your banner pieces. I made one pattern to trace around so that all my banners would be exactly the same.
I wish I had a banner punch. Anyone know of a good one? It is hard to get perfectly even triangles
I laid out my pieces and made pencil marks to make sure I got them back in the same spot.
I then used a small bit of adhesive to stick the banners down. I did this for two reasons. First, I didn't want the banners to get bent if they were only sewn down at the top. Second, it holds them in place while you are sewing.
Stitch down your banner and you are done. Wasn't that simple?
So simple that I made another one.
I left them blank for now. If I need a birthday card, all I need to do is add a sentiment. I could add a 'just because' or 'thank you' stamp if that is what I need. If I want to send it as is, I can do that to.
~ Allison