This is a sponsored post written by me on behalf of Wendy's for IZEA. All opinions are 100% mine.
If you're a long-time 'Or so she says …' reader, then you know we're passionate about adoption! We love working with any organization that also supports adoption, and it would be hard to find a company that does more to help foster kids find their forever families than Wendy's. We're thrilled at how much they support adoption!
If you've visited Wendy's recently, you may have noticed something special about the drink cups. Through November, Wendy's is showcasing four separate drawings that depict the power of adoption through the eyes of children.
Each drawing tells the story of an adopted child's "family first" moment – events that so many of us take for granted. You can watch the animations come to life and listen as the children tell their stories at Wendy's adoption page. They are short little videos, but they are extremely powerful. I sat and cried as I listened to these sweet children tell their stories, and then I gathered my own kids around to hear them as well.
My four-year-old and I grabbed lunch from Wendy's yesterday, and I loved watching my little preschooler examine the artwork on his cup.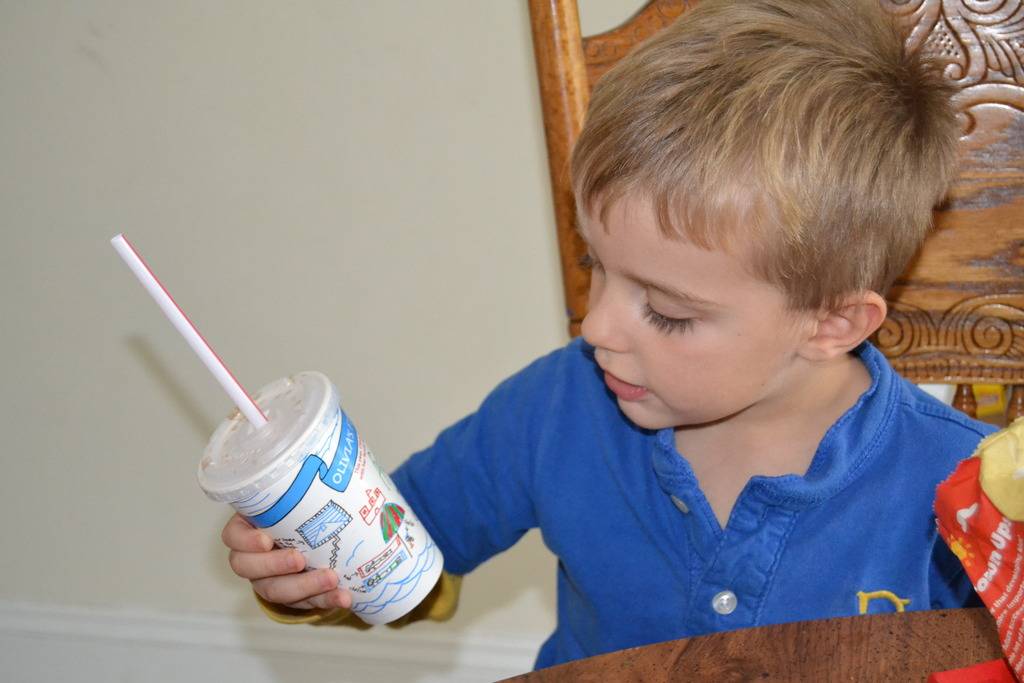 When I asked him about the drawing, he described exactly what was going on … a day at the beach. His eyes got big and sad when I explained that the little girl had never been on vacation before. It was hard for him, and me, to comprehend that there are children who don't have families to take care of them. In fact, there are more than 130,000 children waiting in North America's foster care system.
Wendy's passionately supports the Dave Thomas Foundation for Adoption, which work to find permanent, loving homes for foster children. The foundation was founded in 1992 by Wendy's founder, Dave Thomas, who was adopted himself.
One of my favorite parts of the foundation is the Wendy's Wonderful Kids program. Through the program, special recruiters are hired to work on caseloads of children who are considered "unadoptable" by many. Nearly 70 percent are older than eight, 30 percent have had six or more placements, and 50 percent have been in foster care for more than four years. My hear breaks when I allow those statistics sink in.
Children who are referred to Wendy's Wonderful Kids are up to three times more likely to get adopted! As of August 2015, more than 5,000 children have been adopted into permanent, loving homes through Wendy's Wonderful Kids. The four children whose artwork is featured on the drinking cups were some of these adopted children.
Angel, one of the children featured on the drinking cups, drew a picture about her tenth birthday party and a very special gift her adoptive mother gave her. I won't ruin the surprise for you, but her words have stuck with me since watching her video here. She said, "Most people forget about promises, but my mom didn't."
As I snuggled my kids last night, I was grateful for parents who kept their promises and for the opportunity I have to keep promises I make to my kids. I want that for all children, and I'm grateful for Wendy's and other organizations that help children find the forever families they deserve. If you don't already, please support Wendy's and the Dave Thomas Foundation for Adoption. They take the lead on important work that we should all be involved in!
I'd love to hear how adoption has touched you or someone you know!