Mixed Berry Tiramisu is a fresh, summery take on a classic.

Hello again! It's Mara, back from Put on Your Cake Pants. For as long as I can remember, I've loved fruit. I remember saying as a teenager that I would become a fruitarian if I could—but it's a good thing I never tried, since I don't think I had actually considered how hard it would be for me to give up cheese. With the first of summer's fruit starting to hit the markets, I figured it's as good a time as any to share a recipe that combines my love of fruit and my love of cheese: mixed berry tiramisu!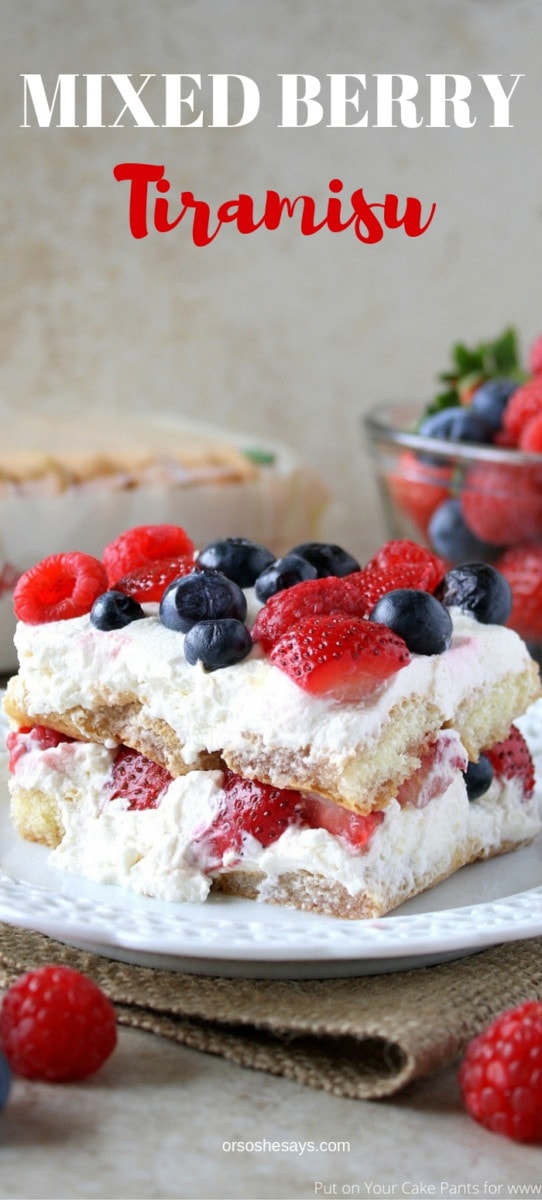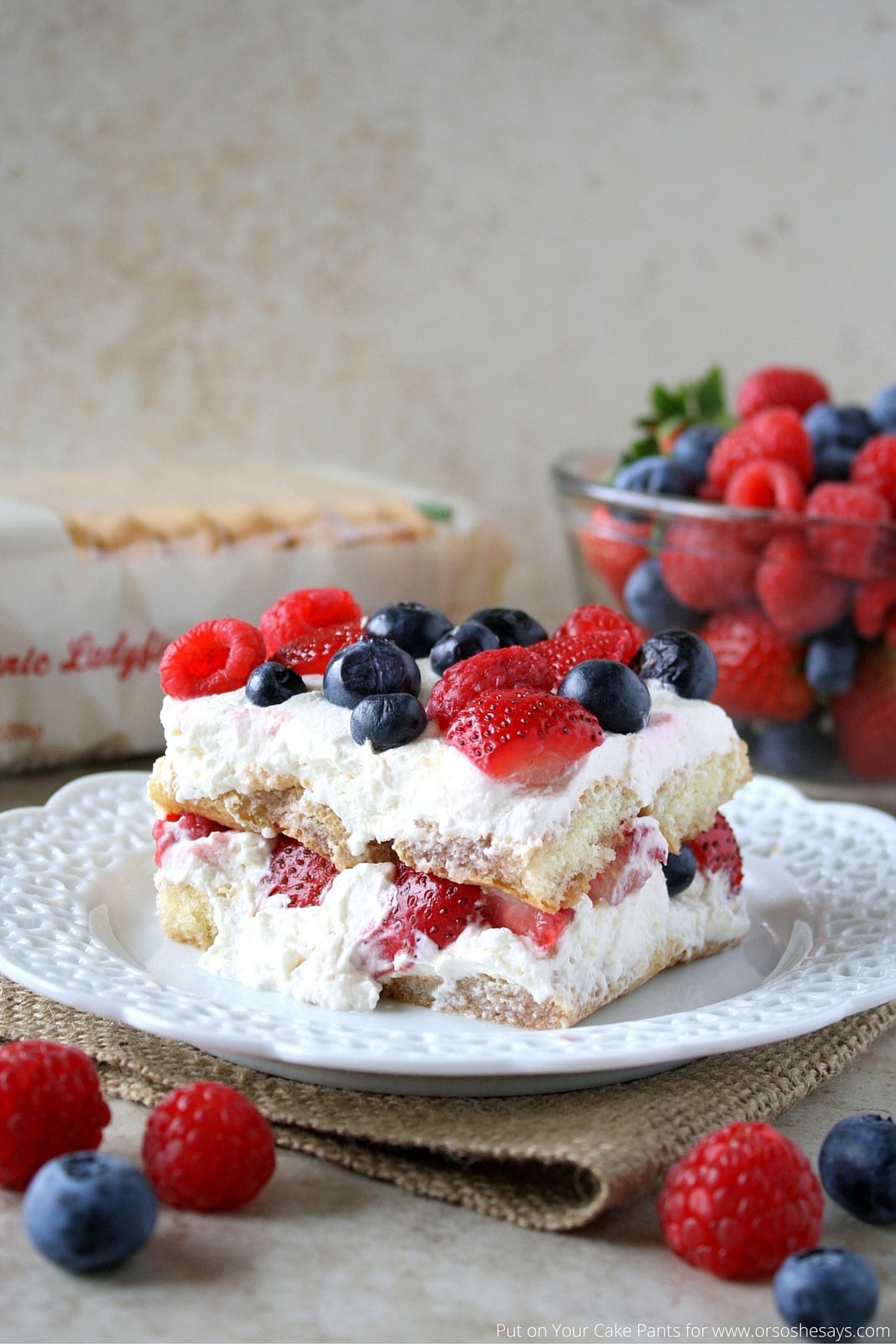 This mixed berry tiramisu has the traditional ingredients of ladyfingers and mascarpone (another Italian word whose pronunciation troubles me to this day, much like "gnocchi," as I discussed last month), but instead of coffee and cocoa, I used berries and fruit juice to create a more summery version. Tiramisu is a great dessert option in summer by its very nature, since it doesn't require any baking—unless you want to try your hand at making ladyfingers from scratch, in which case you are far more ambitious than I am! With the help of pre-made ladyfingers from the store, assembling this tiramisu won't take you more than 30 minutes (and that's a generous estimate!).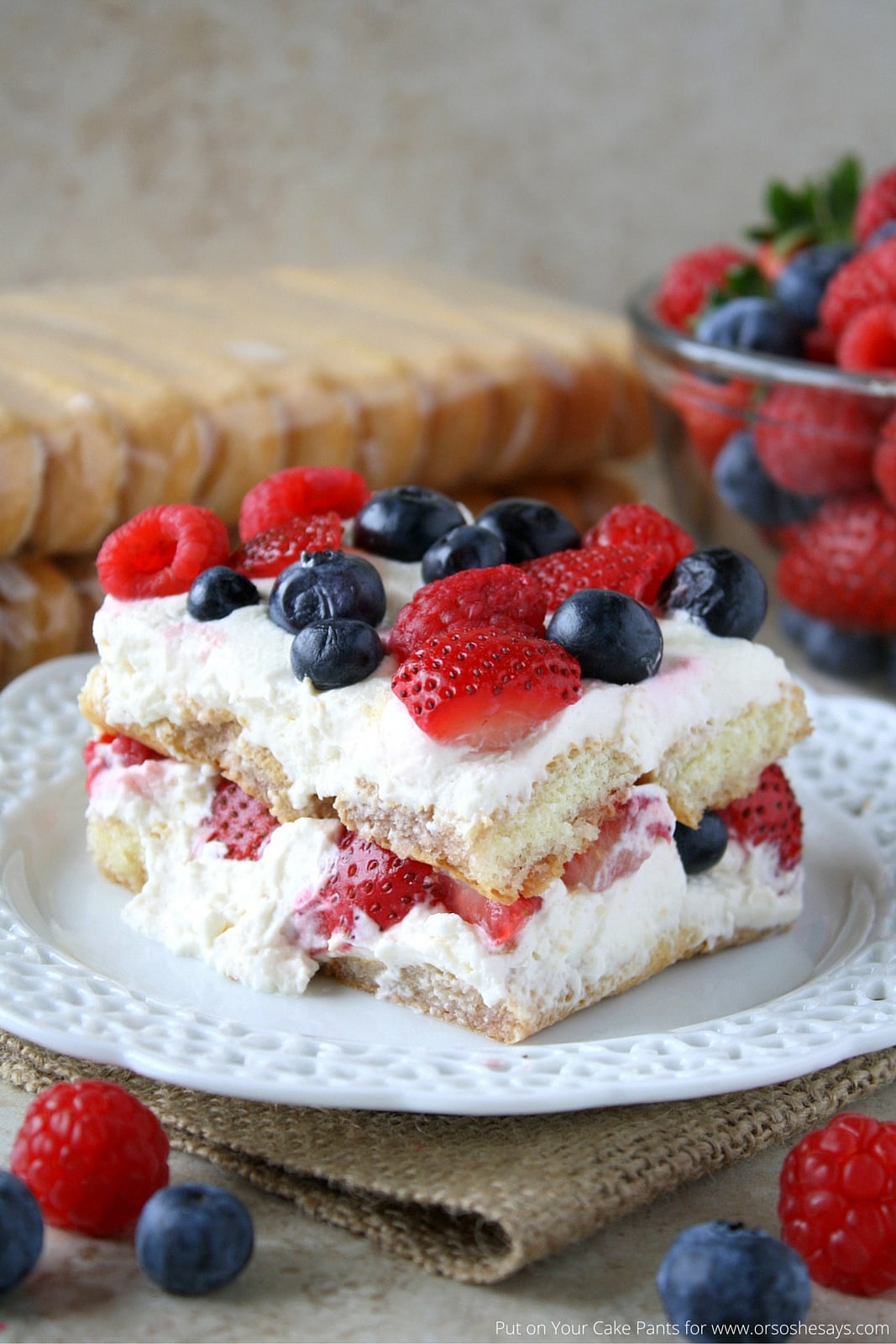 Although the official start of summer is still a month away, we're only a week out from Memorial Day weekend, which more or less acts as the unofficial start. This triple berry tiramisu would be a great addition to a Memorial Day barbecue or picnic, not only because it celebrates the fresh flavors of summer, but also on account of its naturally patriotic colors! What are your must-have dishes for summer gatherings?
If you're looking for other fruity favorites, you won't want to miss these!

From left to right:
Very berry cheesecake squares
Lemon snack cake with raspberry frosting (vegan)
Summer harvest salad with strawberry rhubarb vinaigrette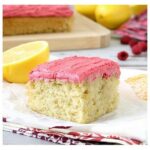 Mixed Berry Tiramisu
Ingredients
1

cup

diced strawberries

1

cup

raspberries

1

cup

blueberries

3

tablespoons

granulated sugar

1 1/2

cups

heavy cream

8

ounces

mascarpone

at room temperature

2

tablespoons

powdered sugar

1 1/2

teaspoons

vanilla extract

1 7-

ounce

package ladyfingers

1

cup

fruit juice
Instructions
Place the fruit in a bowl and stir in 3 tablespoons of granulated sugar. Set aside.

In the bowl of a mixer, combine the heavy cream, mascarpone, powdered sugar, and vanilla extract. Using the whisk attachment, beat until smooth (you may have to run a spatula around the sides and the whisk once or twice in the beginning) and peaks form.

Place the fruit juice (including any extra liquid from the fruit, if you like) in a shallow dish or bowl. Holding a ladyfinger horizontally, dip one half of it quickly (less than 1 second) into the juice. Place it, dipped side facing up, in the bottom of a 9x9 baking pan. Repeat with half of the ladyfingers, until the bottom of the pan is covered (I did 2 rows of 6 ladyfingers).

Spread half of the mascarpone mixture evenly over the ladyfingers. Place half of the fruit on top (I recommend draining off any excess liquid first). Using the method described in step 3, dip the remaining ladyfingers and place them on top of the fruit layer (facing the opposite direction of the first layer of ladyfingers). Top with the remaining mascarpone mixture and fruit.

Cover and refrigerate for 4-8 hours before serving.
Recipe Notes
I used the crunchy type of ladyfingers (which I found in the cookie aisle) rather than the soft type (which were in the bakery section).
I used a berry blend fruit juice (100% juice). Try to pick something with a lot of natural fruit flavor (i.e. not Hawaiian punch), since the flavor of the juice will come through in the end product.
Feel free to use whatever combination of fruit you like: various types of berries, peaches, etc.
Adapted from The Cookie Rookie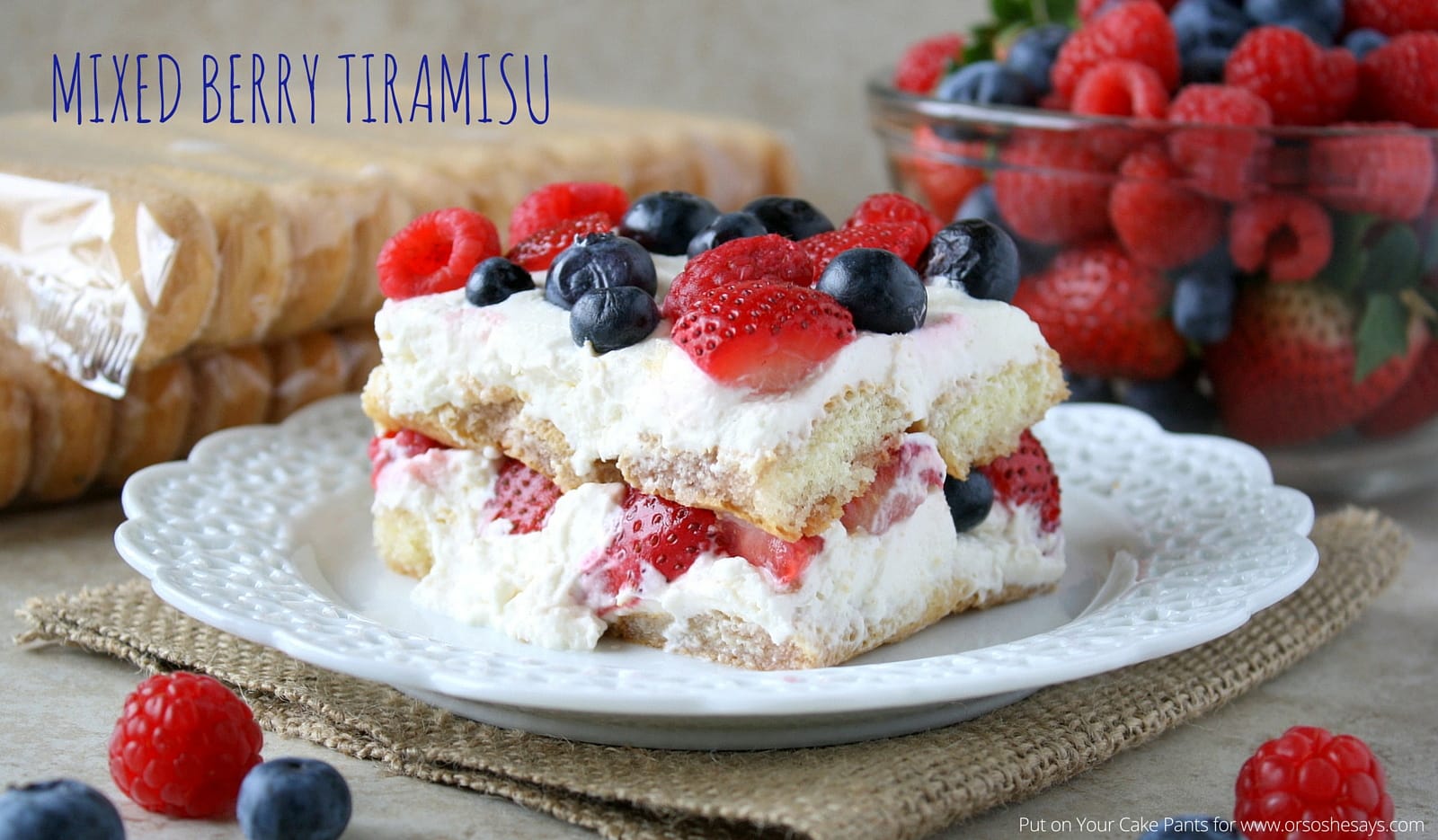 Here are some more dessert recipes you'll love:
No-Bake Desserts ~ 20 Delicious Recipes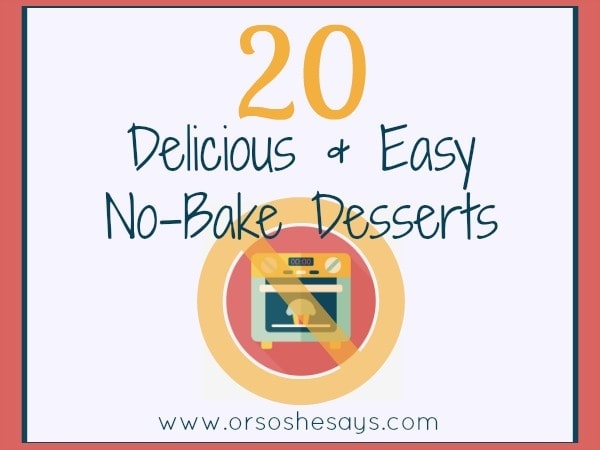 Chocolate Candy Kebabs ~ Super Fun and Easy Dessert!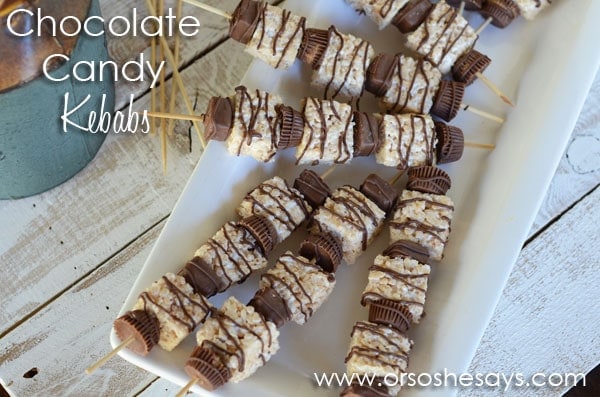 Peach Dessert – So Creamy and Refreshing for Summer