Here's a Mother's Day gift idea for the mom whose birds have left the nest. Let her know you've been thinking of her!

Hello my friends! It's Veronica, and I'm so happy to be back, especially because I get to talk about MOTHER'S DAY!! I've been thinking about Mother's Day lately. I don't know about you, but I always struggle with ideas to do for my mom. If you look on Pinterest, there are so many fun ideas that you can do with your little kids for Mother's Day. But, to be honest, those aren't the ideas I'm needing help with. I need help with ideas for MY OWN mom. If you were to ask her what she would like, she will never tell you anything. But, this year I've come up with a fun Mother's Day gift idea and I'm so excited to share it with you!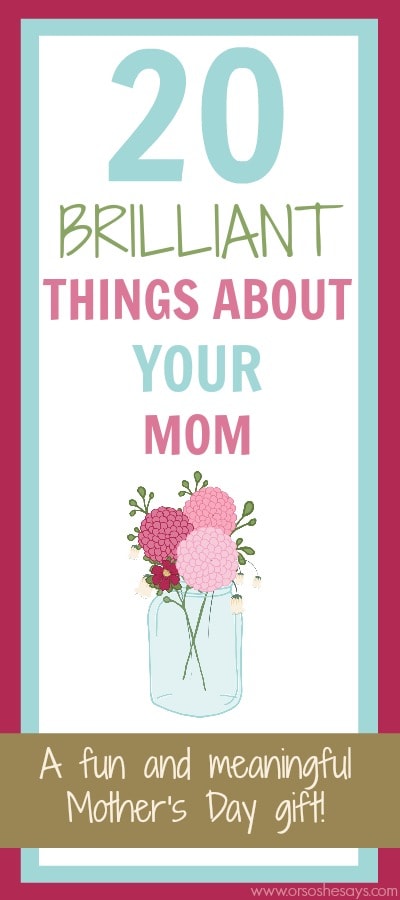 My mom has raised 10 kids, but those 10 kids are now grown and gone. We recently had our 4th child leave home for college, and I have gotten a small glimpse of how hard it is for my mom to be with NO children. As a mom you devote your life to your kids. It's what we do. It's our purpose every day. So, when kids leave, it is so hard. Our moms miss us!!! 🙂 So, this year for Mother's Day, I thought it would be fun to remind my mom of how loved she is and to remind her of all the good she has done.
I love the "All About Mom" questionnaires for little kids, but who says kids get to have all the fun? Why not do one for adults? Because let's face it…even as we get older, our moms remain just as awesome as ever! And they need to be reminded that we still feel that way about them!
One of the best things about this gift is that not only does it come from the heart, but it's simple to do and it's an easy way to involve everyone! Simply download and print here.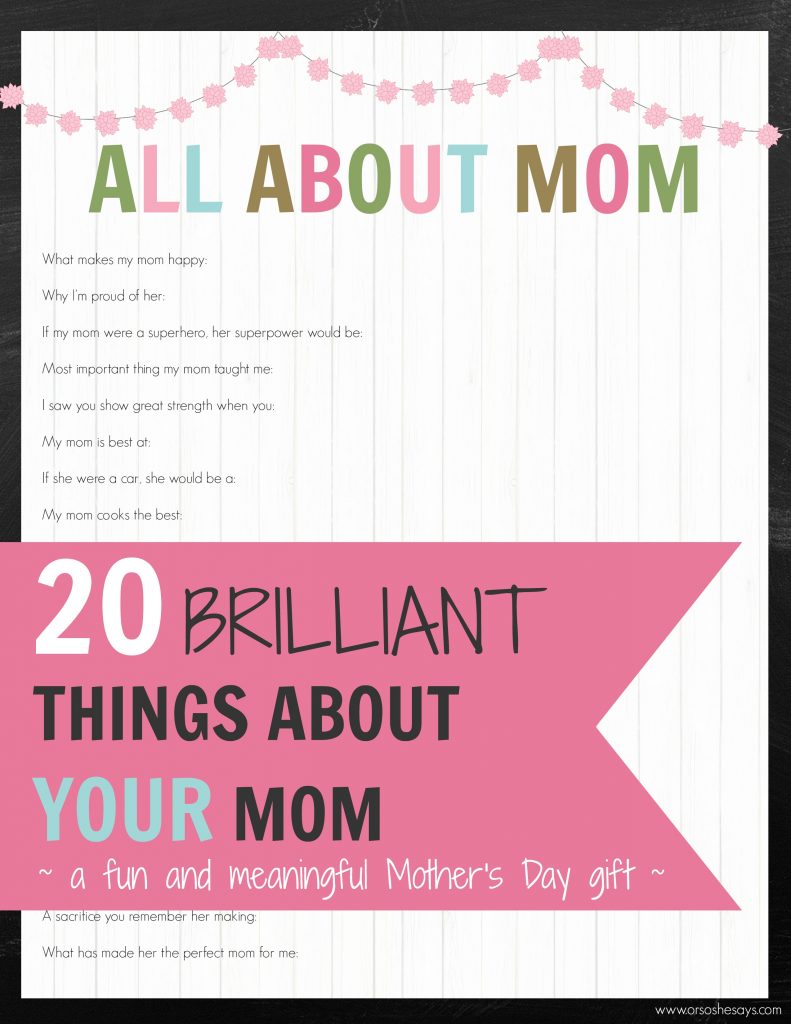 Download and print here.
The thing I love most about this is the fact that it not only tells my mom that we love her, but it's also a way to create a portion of our family history. I don't know about you, but I cherish memories. Especially memories that keep us connected as a family. My siblings and I use Instagram and Facebook to help with this, but my mom didn't have those, so I love the idea of writing some of it down for her.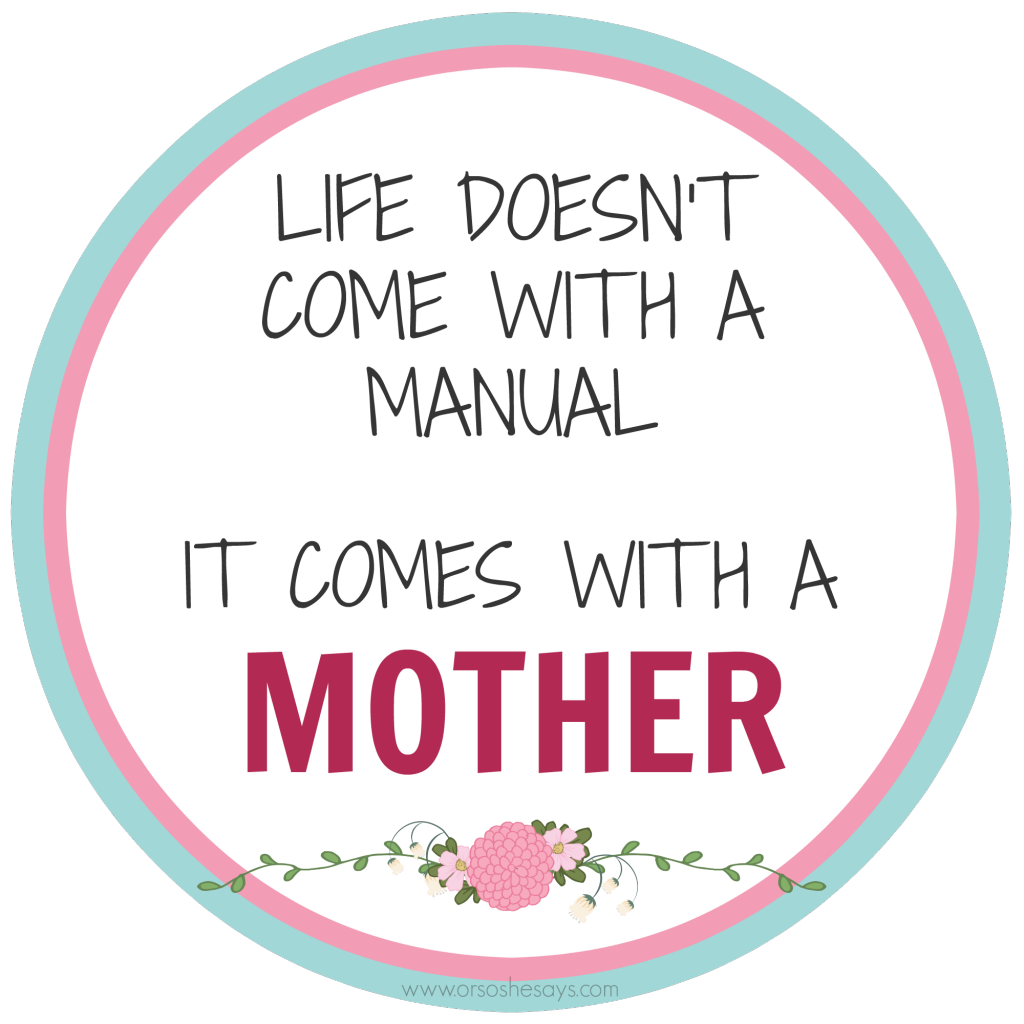 Download and print here.
I've included a couple of printables this month so that you can hopefully be strengthened, inspired and reminded of how valuable and important you are as mothers. There is no job more important or more difficult.
So, happy early Mother's Day my friends. Regardless of where you are at in your role as a mother, I think it's a great day to celebrate being women!! We all have a mother's heart so I hope it's a special day for all.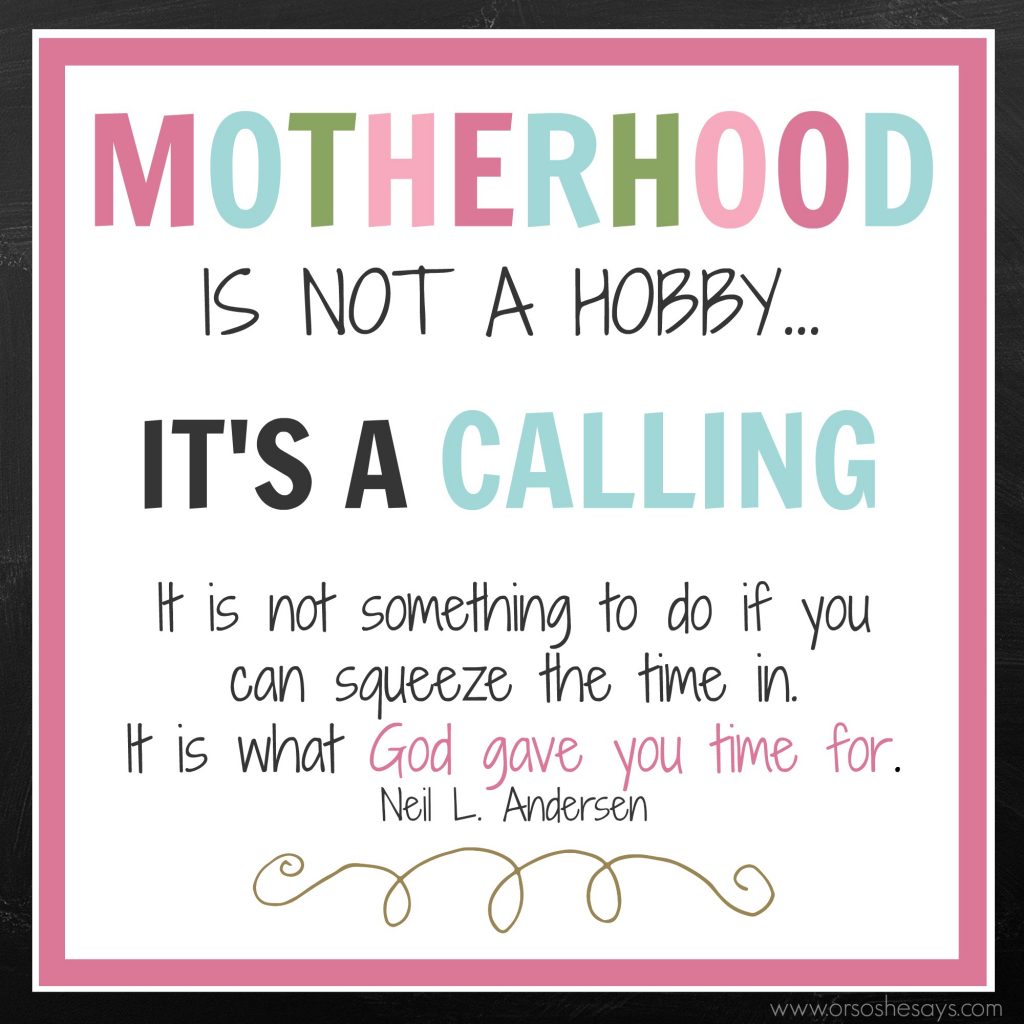 Download and print here.
Here are more excellent Mother's Day posts on OSSS: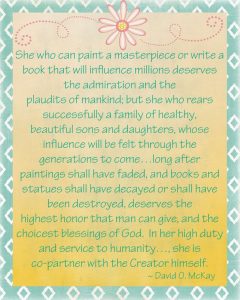 Mother's Day Gift Ideas – My Favorite Things 2015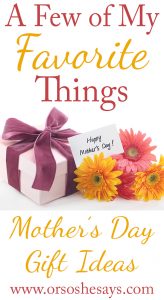 Mother's Day Gift Idea… TO Your Children!