… continued from Our Nauvoo Family Vacation, Part 3.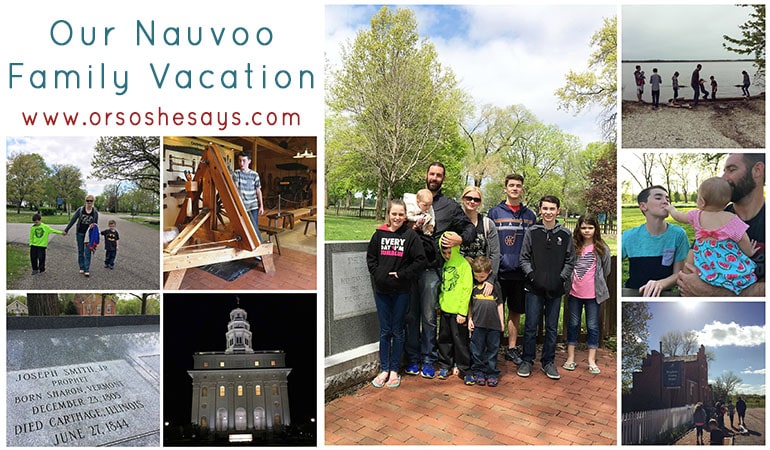 So, Nauvoo really is a small town, but there are still a handful of places to eat. And, if you want to drive about 15 minutes, there are several more options. But, we discovered one little place that we loved and had to go back for more… it's called The Apron. Everything was SOOOO good. So, if you go there, be sure to stop there. I even swindled the sweet gal there to give me one of her amazing recipes for Banana Blueberry Muffins. As soon as I get a minute, I'll make them up and share them on the blog. They were amazing!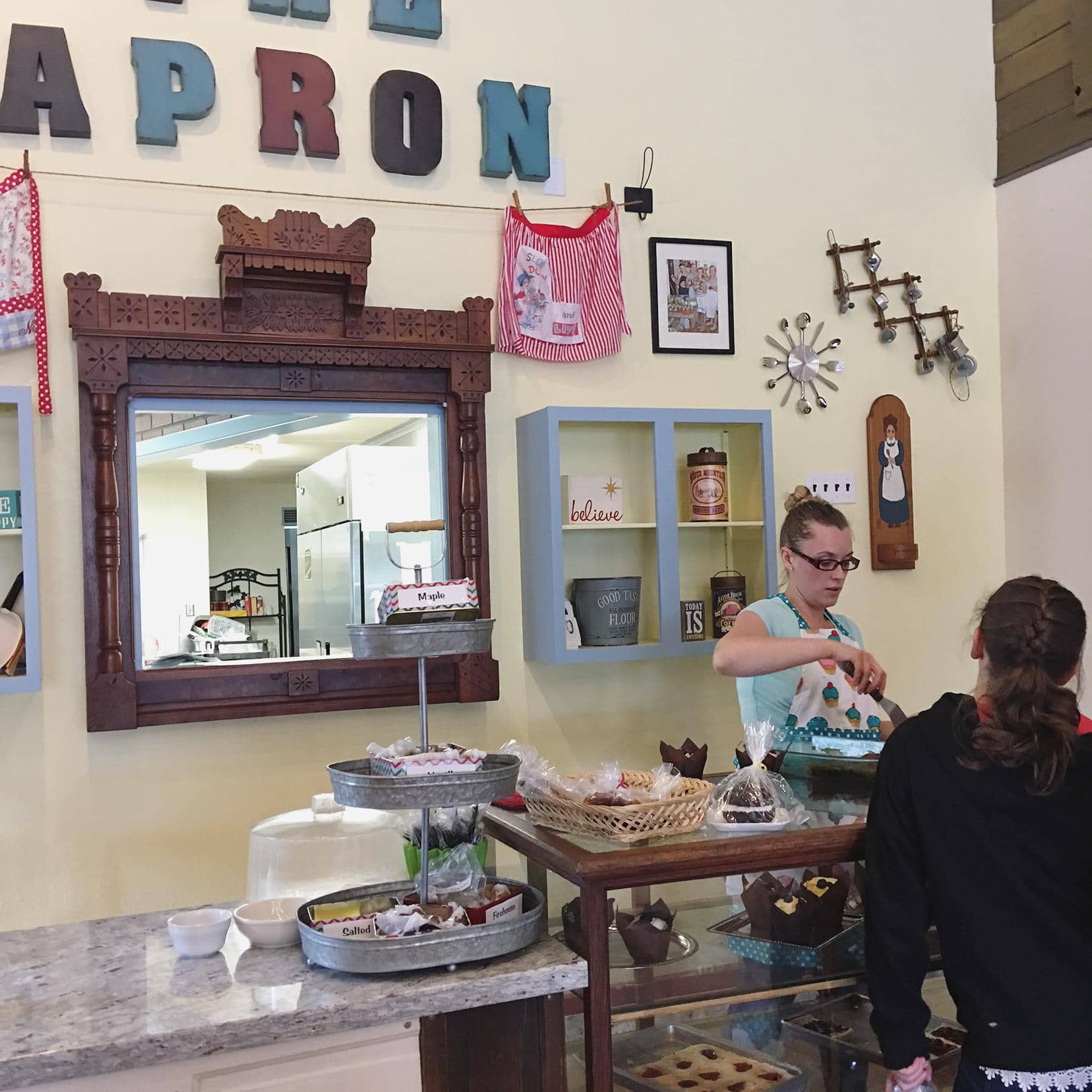 Before we headed back to Utah, we wanted to reserve a day to go to Carthage, where Joseph, his brother, Hyrum, and friends were imprisoned and also murdered. It's a really solemn, but spiritual place. You could definitely feel the spirit there. I especially loved watching the little video with Elder Holland speaking, that they showed us in the Visitor Center. Everything seems to be brought to life, when you're standing in the very room where John Taylor comforted his friends, singing "A Poor Wayfaring Man of Grief," the very room where they were shot, and you run your finger over the bullet hole in the door. And, then standing by the window where Joseph fell to the ground below. The mob may have killed a prophet of God, but he had completed his task, given us everything we needed, and Christ's church didn't die with him. It has flourished and spread all over the world. There are so many powerful feelings you feel at Carthage jail!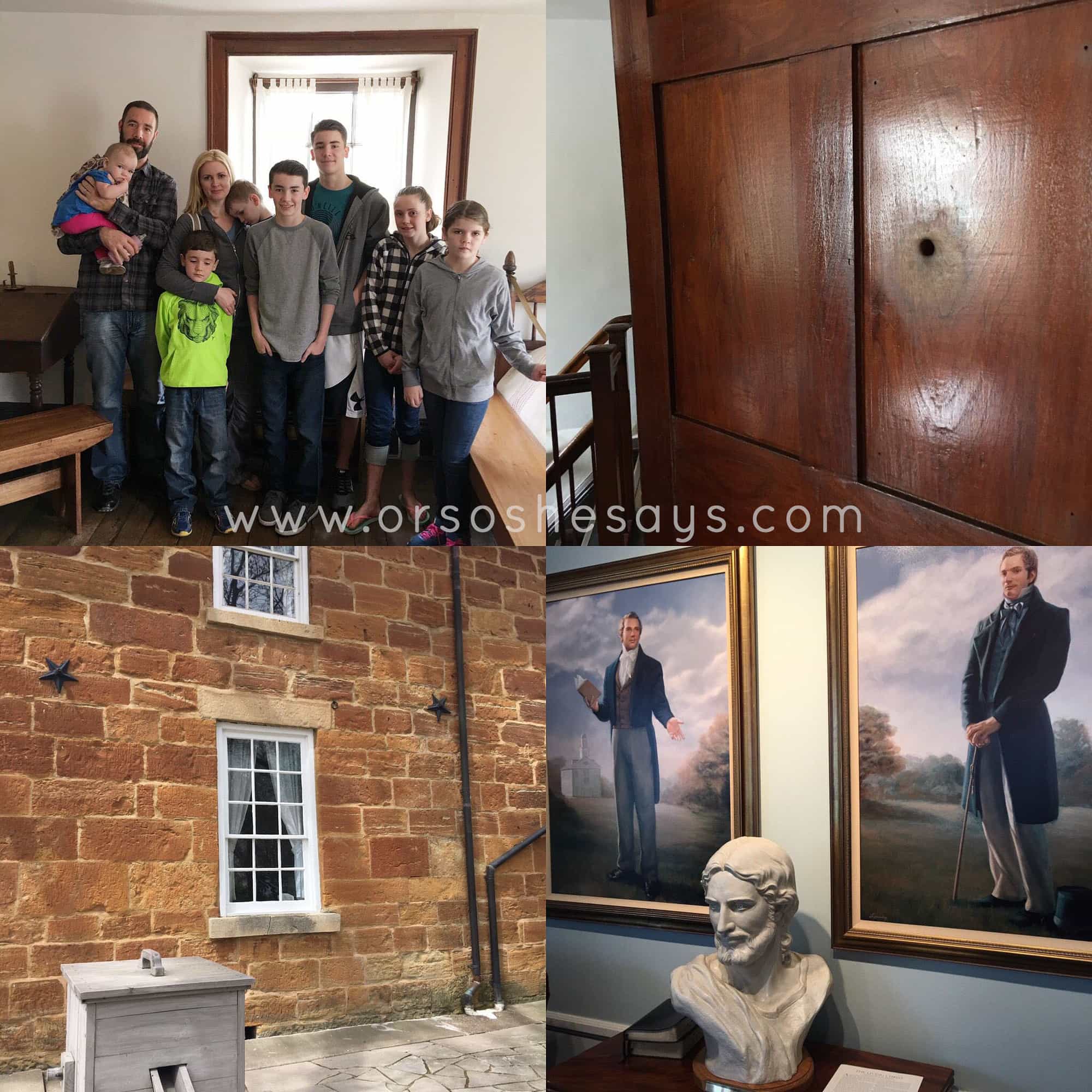 The Trail of Hope… quite possibly the most touching part of the trip for me. I didn't even realize it was there, until the sweet missionary driving the carriage told us about it, with tears in his eyes. The trail, shown in the picture below, is where the saints lined up with their wagons and belongings, after the prophet was killed, to leave Nauvoo, the city they had worked endlessly to create and beautify. Staying, meant their lives were in danger, as well. Although, it had been prophesied, and Joseph knew the saints would be heading west to the Rocky Mountains, they had to leave before they felt ready. It was a scary and sad time for the saints.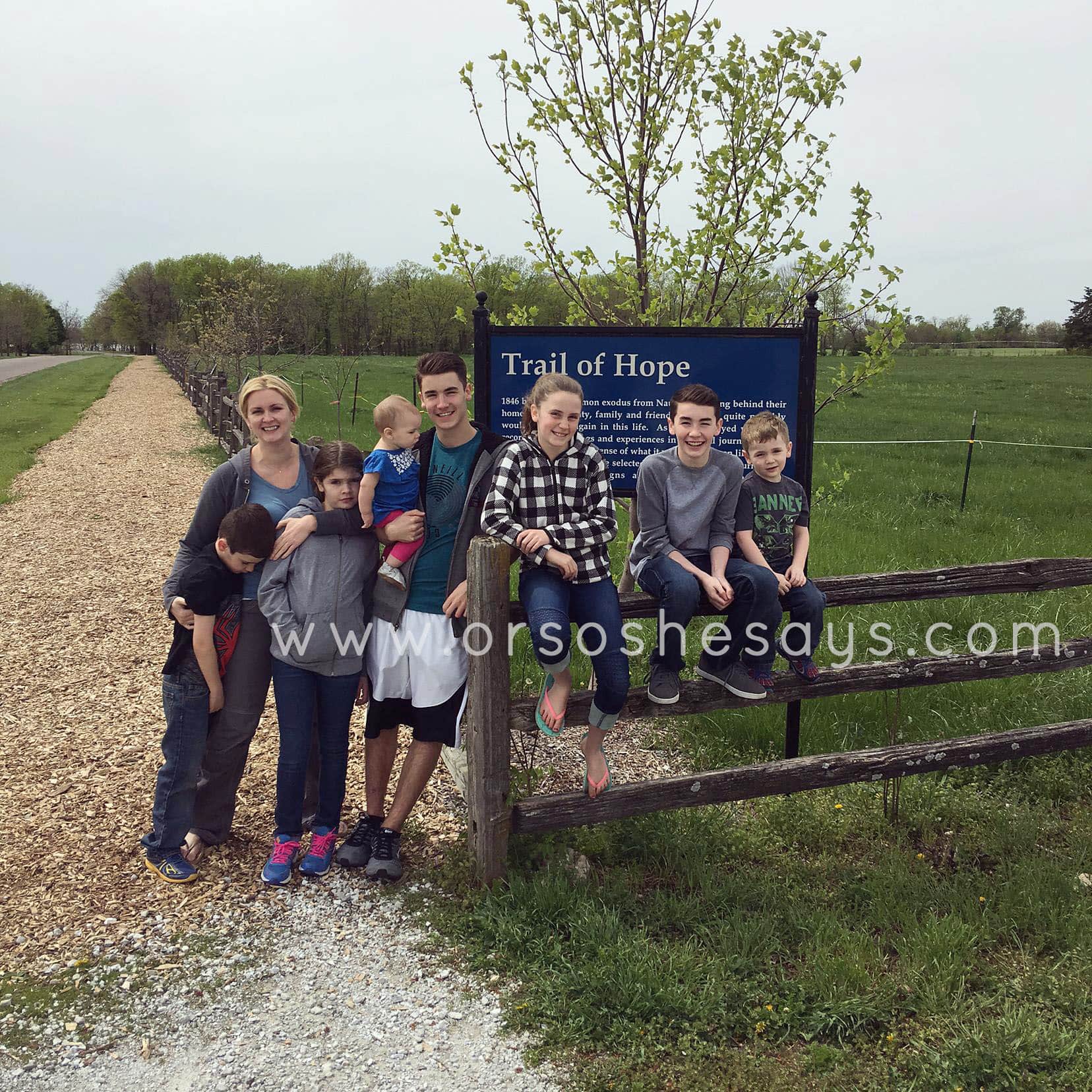 Walking along the trail, there are plaques with journal entries of the saints, detailing their fears and hardships during this time. After personally spending one week in Nauvoo, and then walking the path they walked to leave their lives behind, heading towards the entrance to the Mississippi where they crossed, and reading their words along the way, I got the smallest, SMALLEST glimpse of how painful it must have felt. There's a plaque where the journal entry talks about looking back and seeing the temple they worked so hard to complete and at that very moment, you can turn around and see the temple (now rebuilt, after being destroyed) in the distance.
My heart broke for them, but I also felt so proud of them and proud to call myself a Mormon. Their dedication to the truth, their sacrifice, and their faith, I truly admire.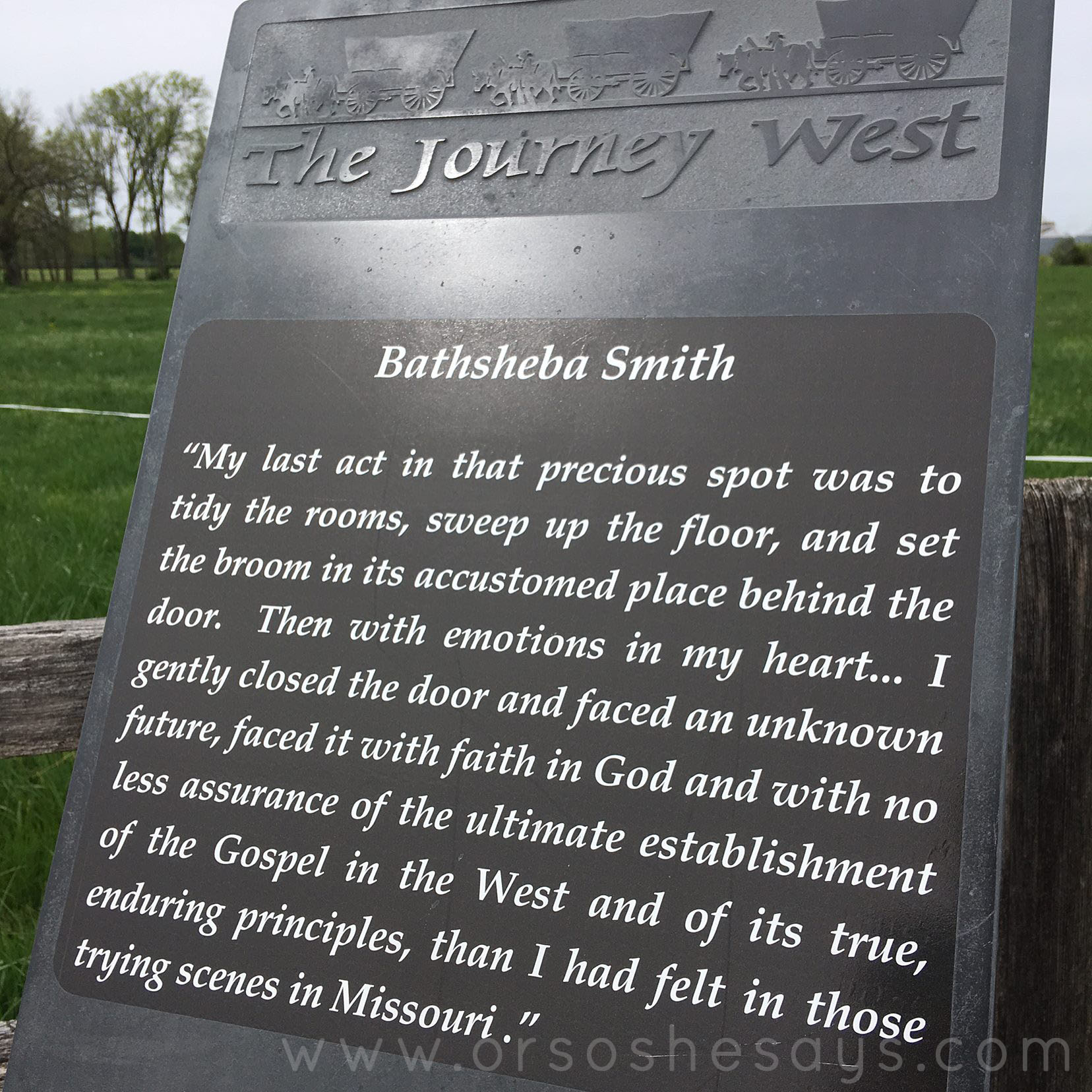 This is the Mississippi entrance at the end of the trail. I loved stepping back to look at my whole family, feeling so grateful I could have this week in Nauvoo with them.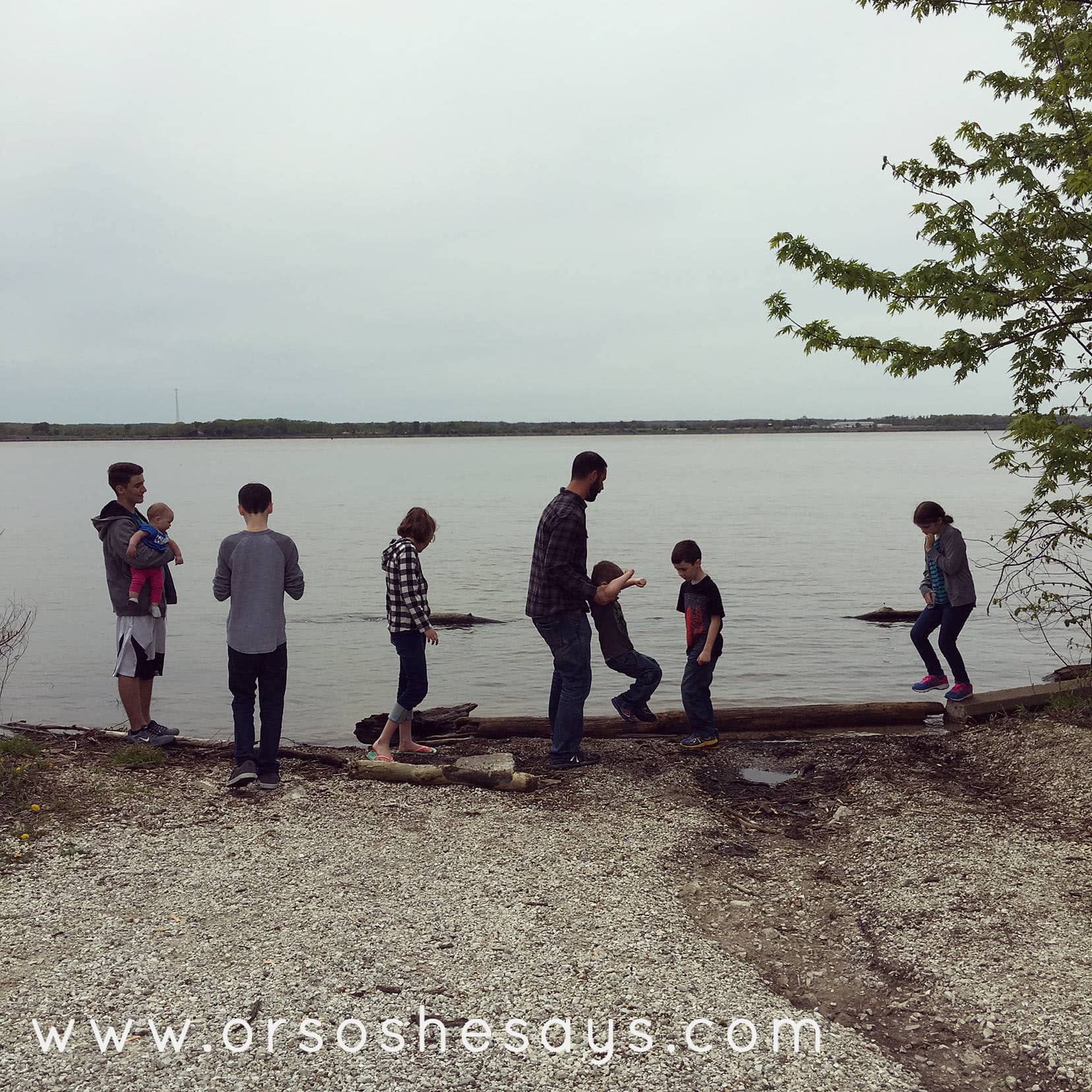 A little fishing behind our rental home. Shane caught a clam!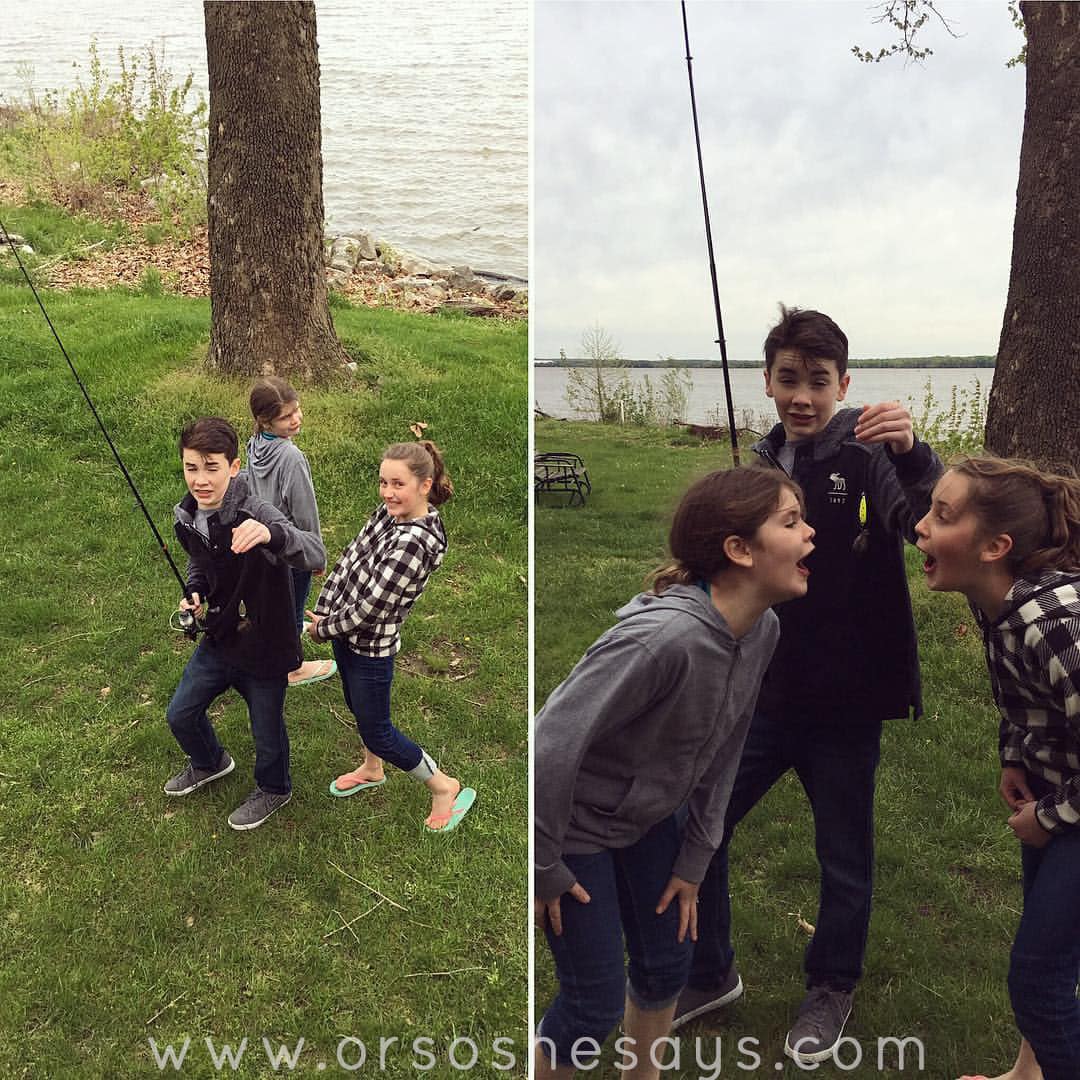 An intense ball game with their dad, at the local park…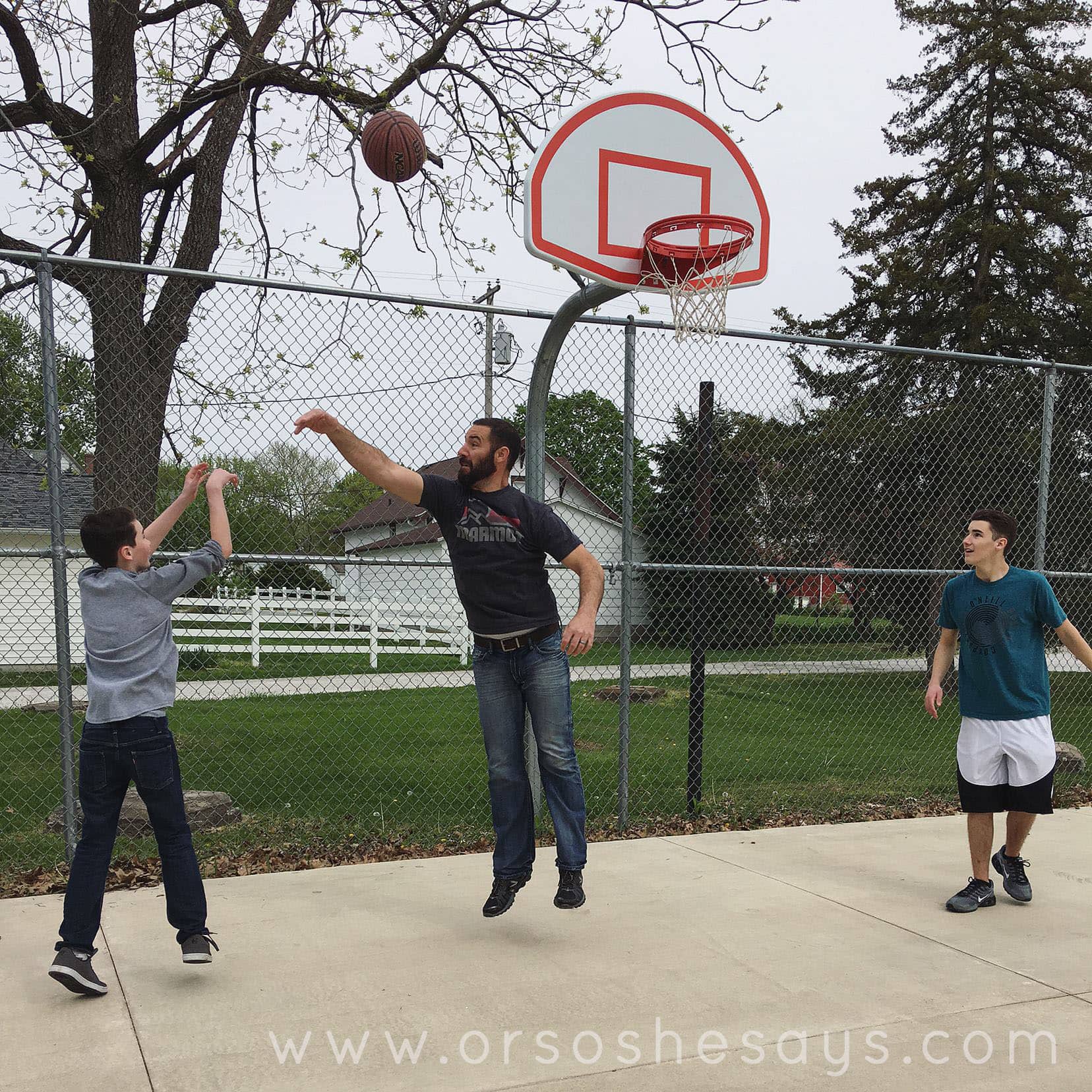 Oooh, this was another favorite moment of mine. Dan and were pooped from all we had done and didn't think we had it in us to go out to eat with 7 kiddos. So, Caden, my 15 year old, and I went out to pick up some pizza for the family. The pizza we ordered was going to take 30 minutes to be ready, so Caden and I thought we should go walk around the Nauvoo temple, since we were leaving the next day, and didn't have the chance to make it there earlier. Although, it was late, it was a special moment for me, to be there with my oldest son and feel the spirit on the temple grounds. This statue is Joseph and his brother, Hyrum, heading back to Carthage, voluntarily, to be thrown in jail. Joseph had a strong impression that it would be the end of his life and he begged his brother to not go with him. Hyrum, put his hands on Joseph's shoulders and said, "Joseph, in the name of Israel's God, I swear where you go, I will go and where you die, I will die."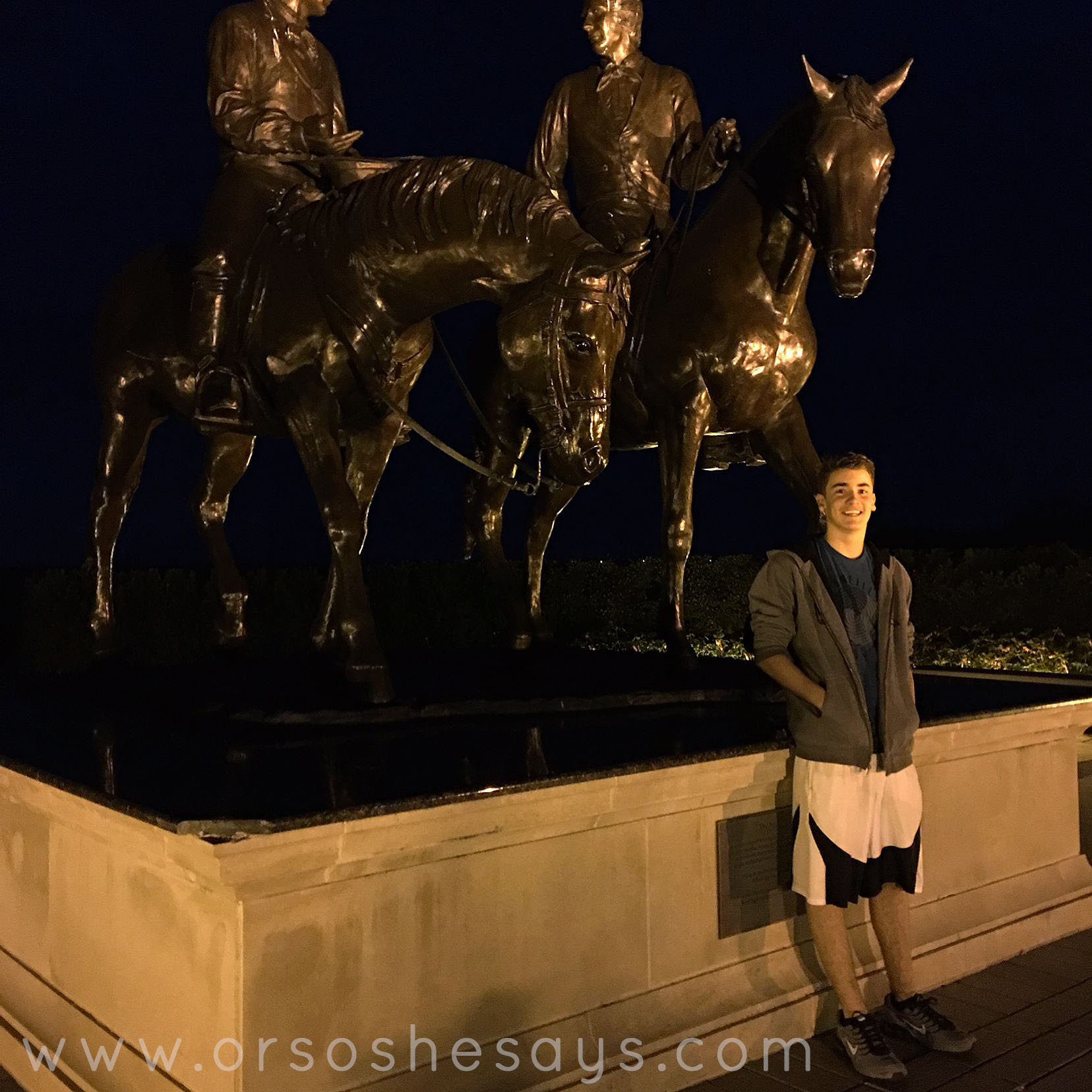 I love that the church rebuilt this temple after it was destroyed. To me, it's a symbol of strength.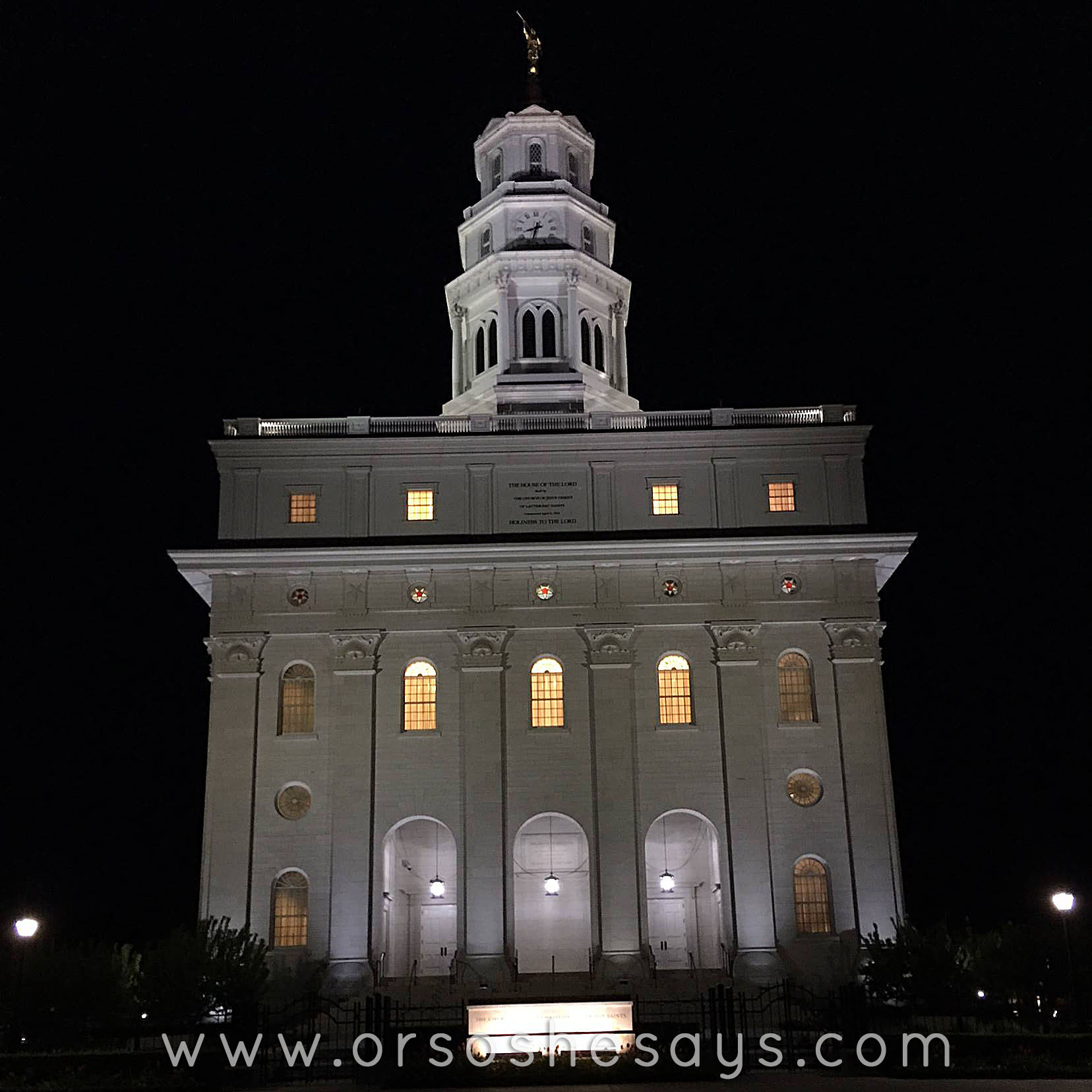 Seriously… this trip was AMAZING. I don't think it could have turned out better. If I was to give advice to someone that was heading there, I think I would say: go in the early spring for less heat and less crowds, stay a week so you have lots of time, rent a house by the river, and make sure to visit Carthage too.
If you want to visit the previous posts, here they are:
Our Nauvoo Family Vacation, Part 1
Our Nauvoo Family Vacation, Part 2
Our Nauvoo Family Vacation, Part 3
A few other posts that may interest you: 
10 Reasons I Love Being a Mormon
How to Never Miss a Day of Reading Scriptures