Practicing rhyming has never been more fun than with this Pirate Treasure Hunt Jessie created. Get the free clues and the instructions for putting it together in today's post!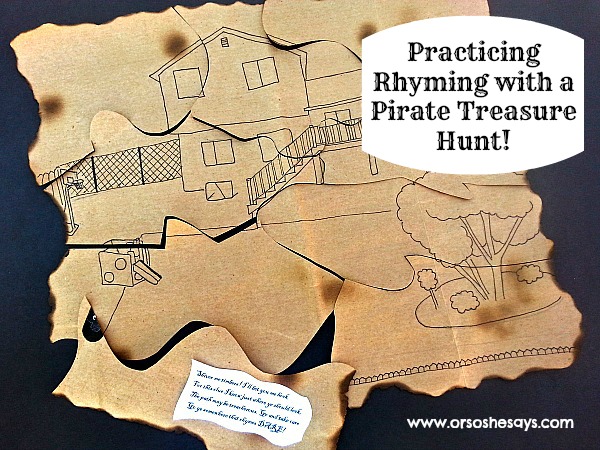 Hi everyone! Jessie back again to share another idea for you and your preschoolers.
Lately, we've been all about practicing rhyming at our house. Ever since my preschooler started to get the hang of what it is, she constantly wants to rhyme. So I thought it might be fun to put her rhyming skills to work with a Pirate Treasure Hunt. Today I'm sharing all the details of what I did for our treasure hunt, including a printable with all of my piratey clues.
Prepping the Clues: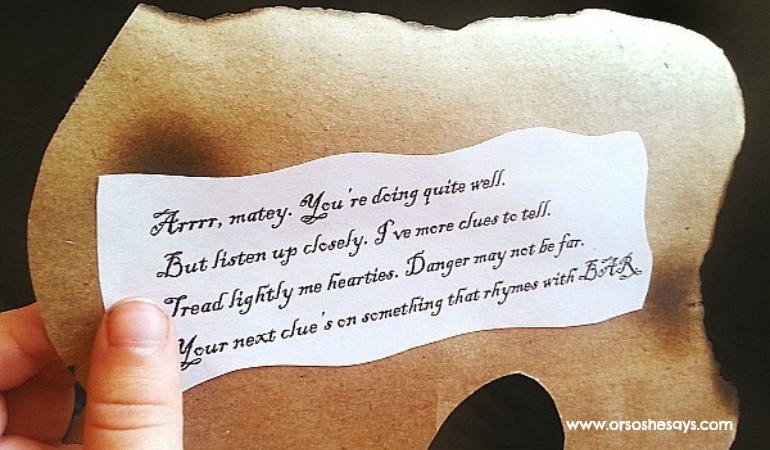 I've got all of the clues for your treasure hunt ready for you to print and cut out. You can get those HERE (with a free box.com account). I typed the clues up in a piratey type font, but I also am including a more basic font in case your kiddos are trying to read the clues themselves. If you want this to be a super simple and fast activity, all you have to do is print the page and cut up the clues.
Making the Map:
If you're wanting to add a bit more of a pirate feel to your treasure hunt and make it extra fun for your munchkins, you can turn your clues into an awesome treasure map. Here's what I did: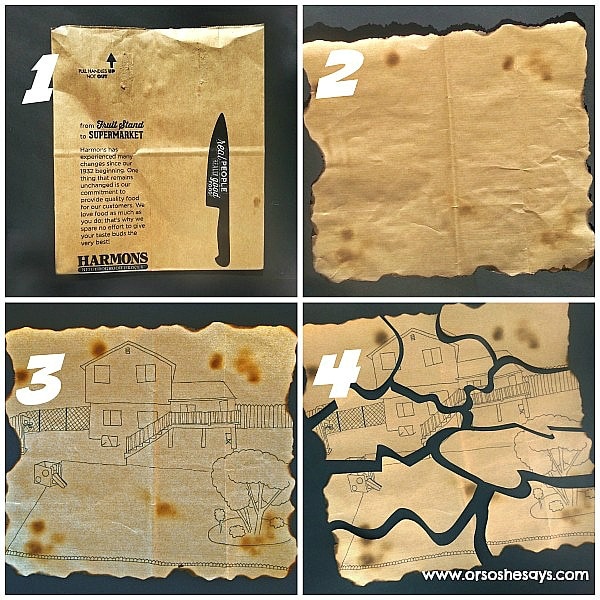 I got a paper grocery bag and cut out one of the sides.
I burned the edges around the paper to make it look old and worn. In a few spots, I also held the lighter below the paper to add some color variation (see the darker spots in the picture).
On the now slightly burned paper, I drew a map of where I was going to hide the treasure. For me, this was in my backyard. It really doesn't matter if you hide your treasure inside or outside. Just be sure to make X mark the spot!
I glued my nine clues onto the back of my treasure map. Then, I cut the map into nine pieces, one for each clue.
Hiding Your Clues: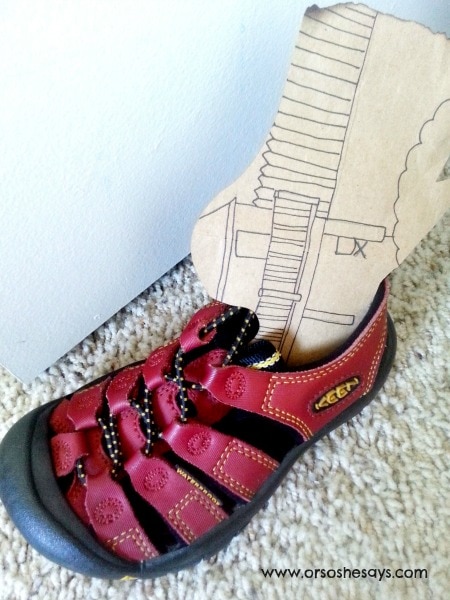 Once your clues are all cut up, go ahead and hide them based on the rhymes. If you're anything like me, you may want to number the clues or print off another copy to use as a reference when you are hiding them. Otherwise, it's kind of easy to get your order mixed up. Be sure to hide them in such a way that each clue leads you to the next one until all nine clues have been gathered. Some of these clues are fairly open-ended based rhymes, but here is where I hid mine:
Sink
Chair
Shoe
Book
Car
Door
Hat
Bed
I know that having open-ended clues may seem a little tricky, but there is a reason for it. I'll talk about that more below.
Don't forget to hide a treasure! Otherwise, your treasure hunt will be awfully anticlimactic. I used one of the really sturdy black recipe card boxes for my treasure chest. It definitely has a piratey type look to it, and besides, I already had it on hand. The "treasure" was gold (Rolos) and pirate cookies (mini packages of Chips Ahoy).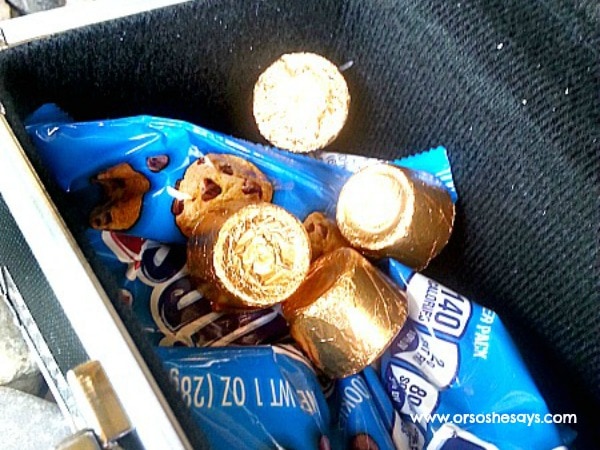 The Actual Hunt:
Before we began our hunt, my girls dressed up as pirates. I got the eye patches from Walmart forever ago and just dug them out of our dress-up clothes before we started. My friend Emily made the awesome hats for a church activity (she adapted them from learningenglish-esl.blogspot.com and this youtube video) and, lucky for us, there were a few extras. My kiddos were able to get into character before we even looked at our first clue.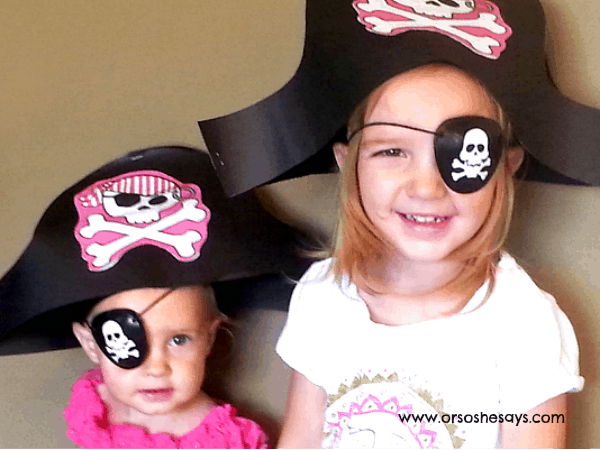 Once the girls were all dressed up, I read the first clue. Then, we started listing everything we could for the rhyme used in that clue. I wrote down our list (on a separate sheet of paper) so I could read it back to my daughter. Occasionally, she would say a word that didn't rhyme or something that did rhyme, but wasn't actually a word. I wasn't too worried about that. I just tried to steer her back on track. Honestly, she often didn't come up with the word that she needed for the clue, but that didn't bother me. She would come up with several other rhyming words so she was still getting rhyming practice, which is the whole point of this activity. If she didn't come up with the needed word, I would merely prompt her for more words, hint toward the word, or supply the word myself.
This is the reason I left the clues open-ended. If I gave too much direction in the clue (for example, talking about washing dishes in the clue that leads to the sink), then this would have become an exercise in riddle/problem solving with a little rhyming, rather than a way to practice rhyming. Though this isn't a bad thing; it just wasn't my focus.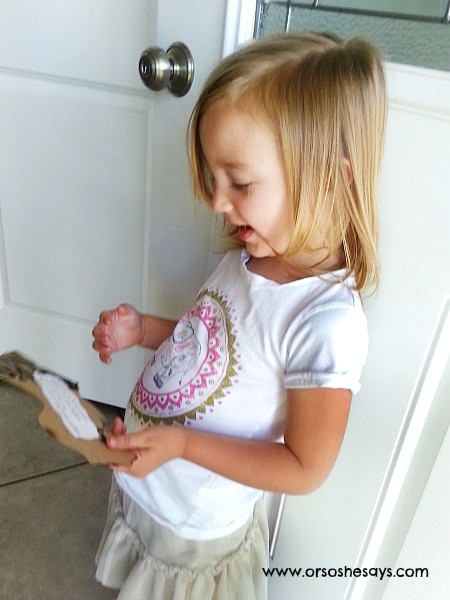 Once we had our list, I would read it back to her and we would figure out which word on our list was the most logical place for her next clue to be hidden. This gave her an opportunity to do some analytical thinking and deductive reasoning as well. We repeated this same process: finding a clue, making a list, and deciding where the next clue is, for each of the nine clues.
When she had all nine clues, she then turned them over and assembled the map like a puzzle. She looked for the X on the map, and that led her right to the treasure.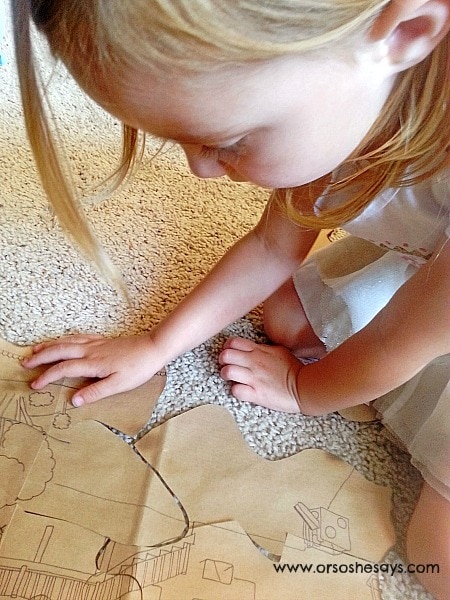 This activity really got my preschooler thinking about rhymes: what rhymes, what doesn't, and why. Besides that, though, she had a great time! She loved the whole treasure hunt thing and dressing up like/talking like a pirate. I am certain that you and your kiddos will have a blast practicing rhyming with your own pirate treasure hunt! Happy hunting me hearties!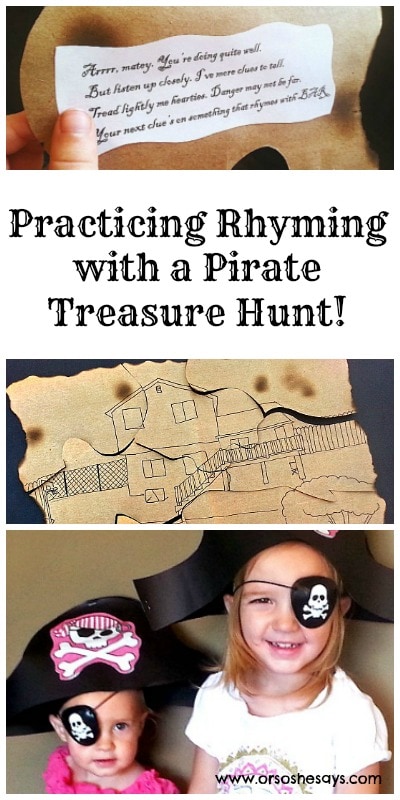 For more posts like this, check these out:
5 Favorite Homeschool and Educational Product Resources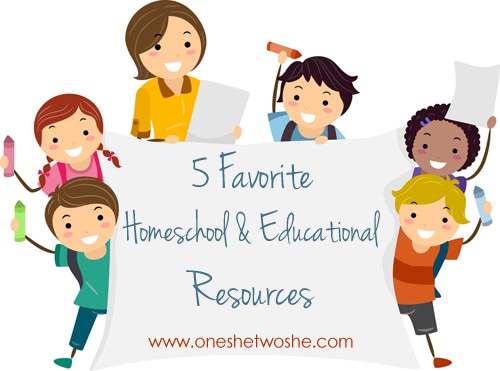 16 Awesome Educational Apps for Kids – That They'll Actually Enjoy Playing!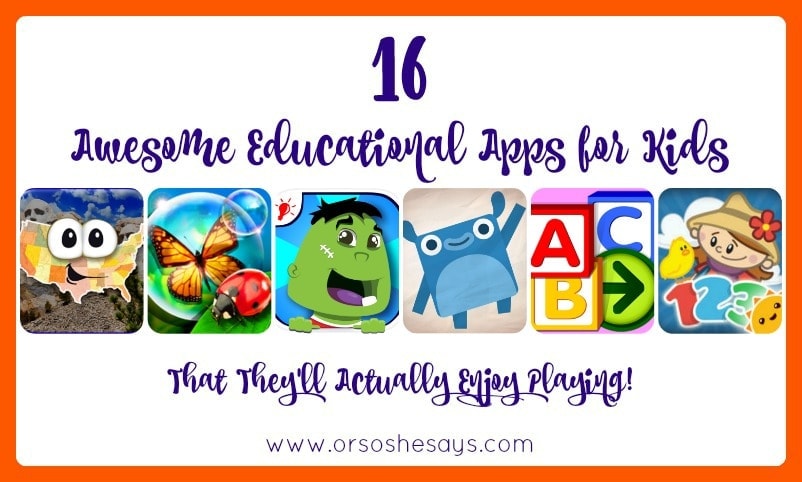 Easy Educational Ruler Activity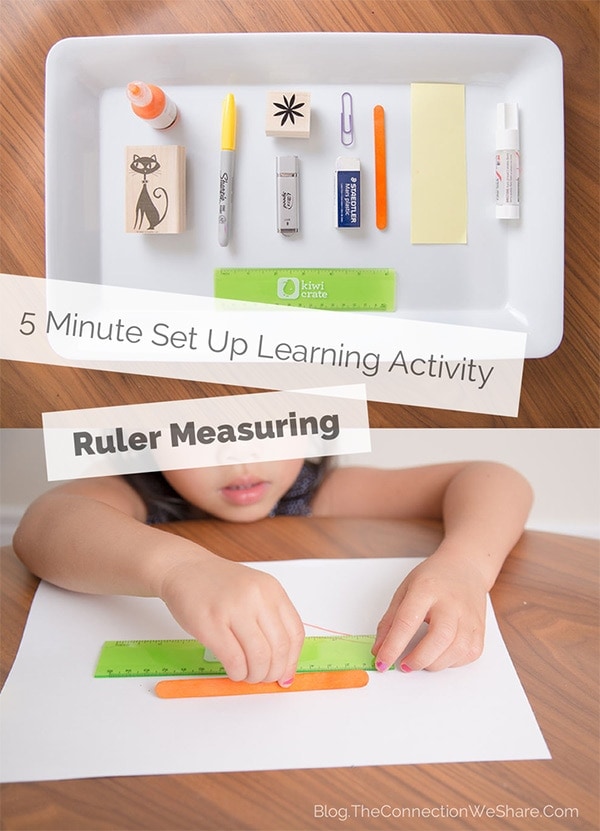 Save
Save
Save
Save