This simple printable Latter-Day Saint's Primary Goal Setting Worksheet is available for download. Use it to track goals set for the new Church of Jesus Christ of Latter-day Saints Children and Youth Initiative.

Growth is an important part of life. Children stretch and grow physically from the moment they are conceived. Physical growth happens naturally! It is a part of life.

Growth in other areas of life, is not as automatic. It takes thought and intention to grow into a well rounded Christlike person. The new children and youth initiative launched by the Church of Jesus Christ was created to help the rising generation create lives that pattern after the Savior.
The focus of the youth initiative is about setting personal goals in four categories including: Spiritual, Physical, Intellectual, and Social.
Latter-Day Saint's Primary Goal Setting Worksheet
I love that the new program is customizable. Children can set goals that fit their own personality and interests. They get to choose what path they take to become more like Jesus. There are not two people on this earth that are exactly alike! We are all unique. So, it makes sense that each person can also have a unique journey to Christ.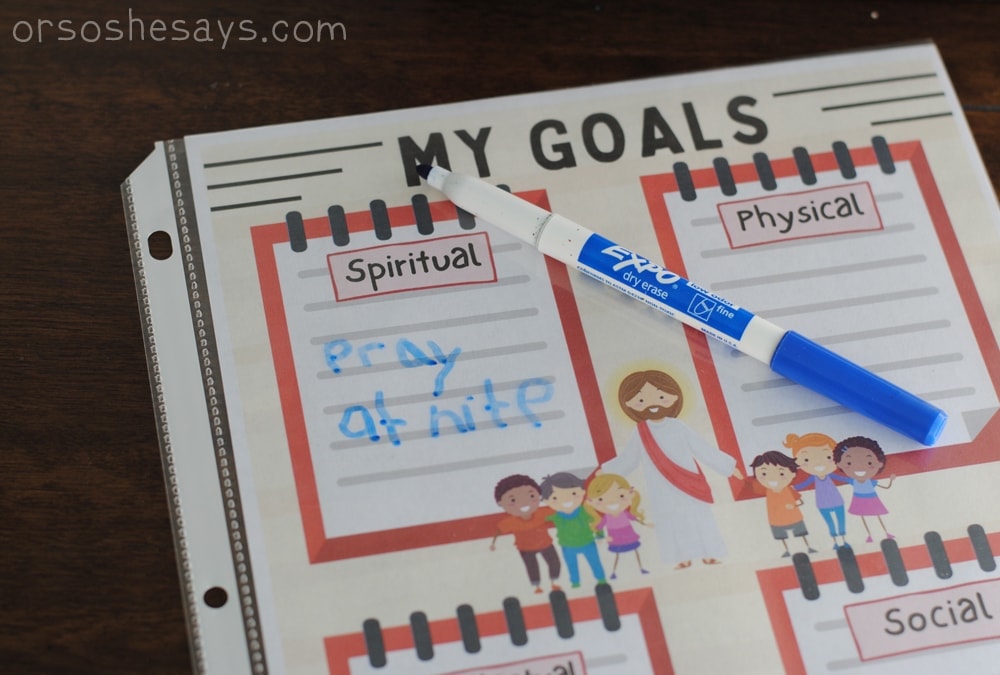 "This is going to be an exciting, wonderful enhancement to everything we have done before," said Elder Ronald A. Rasband of the Quorum of the Twelve Apostles. "This new initiative is not only going to point them all
to our Lord and Savior, Jesus Christ, it's going to give opportunities for large gatherings and personal development through goals and achievement of goals."

Have you started setting goals with your own family? My husband and I had a lesson a few weeks ago around the kitchen table with our four kids. We talked about why setting goals is important and then read a few of the suggestions from the General Leaders of the Church that were offered in the youth initiative pamphlet.It was interesting to see what kind of goals my kids came up with! My 10 year old boy wrote that he wanted to be able to do 5 pull-up in a row. He wrote it down on a piece of paper and hung in on the fridge. Later that week, he helped my husband hang a pull-up bar on the ceiling in our garage. It didn't take him long to reach 5 in a row! Now, he is working on 10!

It was a different experience working with my oldest daughter. She was not interested in the process at all. She actually expressed a dislike for the whole thing!
Goals make her feel uncomfortable. She said, "I just feel bad when I set goals. I feel trapped and it makes me anxious."
I was so surprised! My daughter is a go-getter! She has perfect grades and is on the cheer team at the Jr High. She works hard at everything she tries. It seemed so out of character to hear her express her concerns.

It was such a good reminder to me about how communication is so critical to happy and healthy family life. We were able to show her that she sets and achieves goals all the time! Without even realizing that is what she is doing.
We were also able to address the fact that it is OK to change your mind and it is also OK to fail.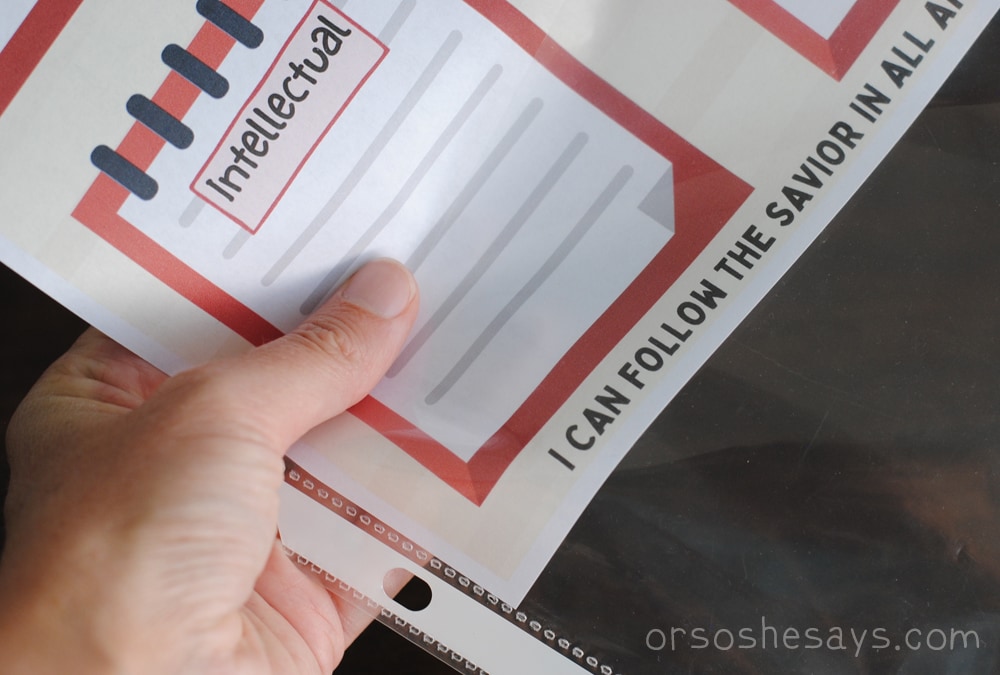 Perfection is such a toxic goal. If you set a goal to run a marathon and find out that running makes your shins hurt and gives you anxiety, then it is perfectly acceptable to decide to go for a bike ride instead and hang up your running shoes.

If you have a child who is focused on following rules and perfectionism, it might be a good idea to talk about the purpose of goals and not just setting and attaining them to the letter! I was so glad we were able to have this conversation with our little girl.

Now for the fun part…the Four Square Goal Sheet Printable! I wanted something cute for my kids to use for their personal goal setting. As much as I liked my son's little scrap of paper about pull-ups hanging on my fridge, I didn't really want it to become a permanent part of my kitchen decor! Plus, I think when children have something "official" to use for tracking their goals, it makes things much more exciting.
So, I created a Latter-Day Saint's Primary Goal Setting Worksheet for keeping track of goals in the four main areas of focus.
You can use a new printed page each week if you want! Or, you can print it off one time and laminate it. Use it with dry erase markers. Or, even slide it into a plastic paper protecting sleeve if you don't have access to a laminator. That works too!
Download the Children and Youth Initiative Printable Here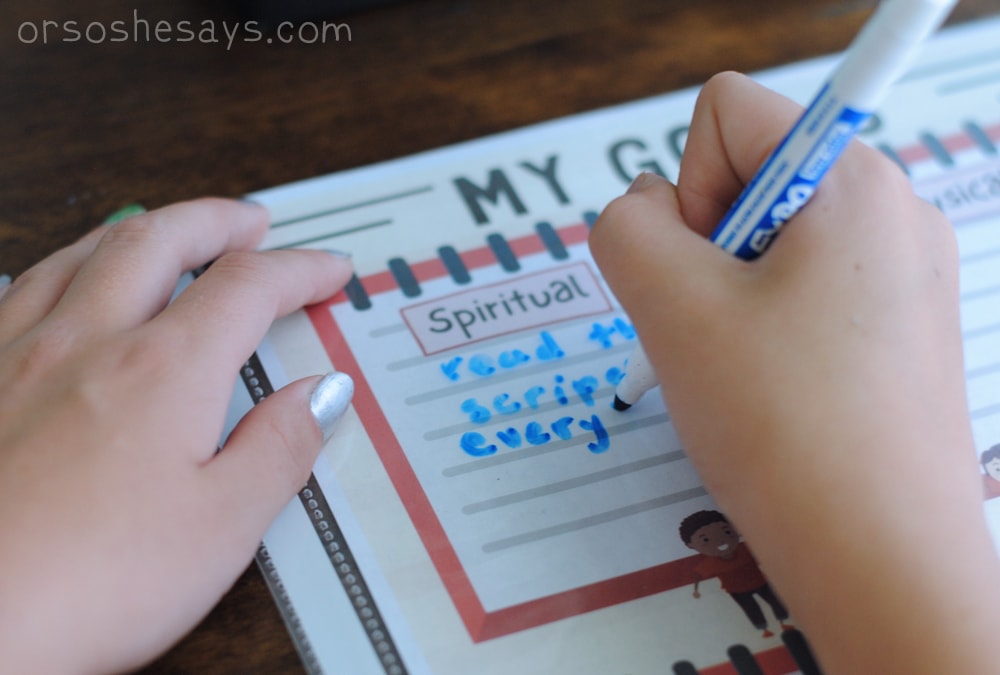 It is important to have goals posted somewhere that you can see them often. It is a great way to keep them in the front of their minds. Talk about the goals your children set. Ask questions and offer to help! Change them if the goal isn't working. Or, break down the process into bite sized pieces.

The wonderful thing about the new Children and Youth Church Initiative is that you get to make it personal. So, enjoy the freedom and use it. I hope the printable helps make it easy to stay on track.
Download PDF: Printable Goal Sheet for Primary Children Printable
Pin This Image to Save LDS Primary Goals Post: