Has your child been asked to give a Primary Talk on Gratitude? These four printable primary talks are all about being thankful for spiritual and temporal blessings and also about the importance of saying, "Thank you."
This is the season when hearts and minds are turned to being thankful. I love Thanksgiving and everything it represents! The food is fantastic. But, the feeling that comes with thinking about all of the blessings in life is for sure the best part. Even better than the pie.
Gratitude is an important principle of the Gospel of Jesus Christ.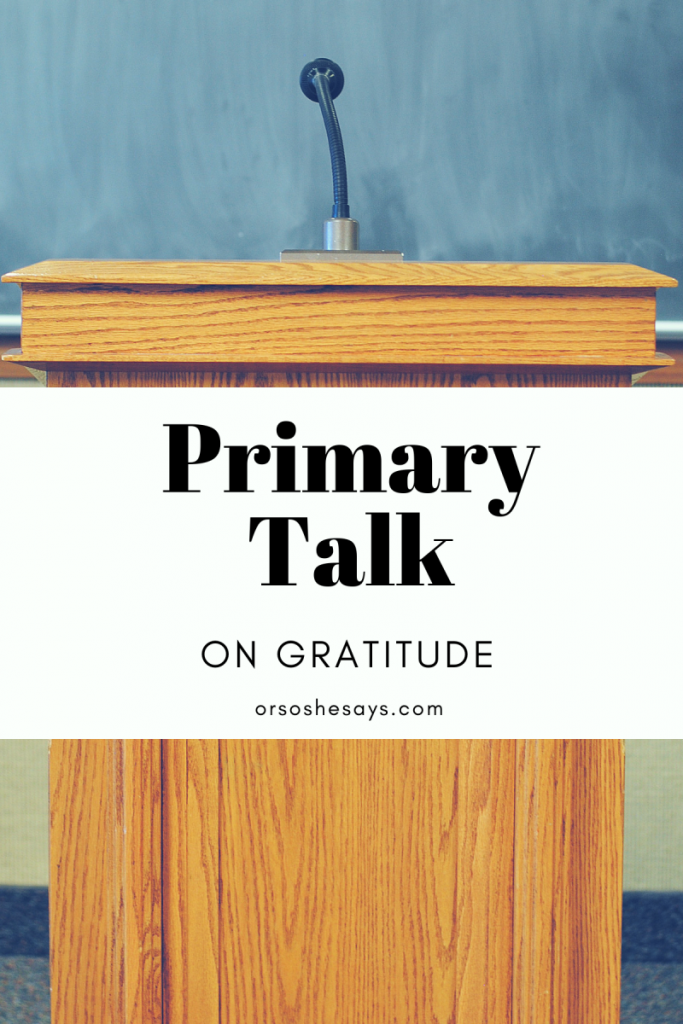 The General Primary Theme for the month of November is "We are to thank God in all things." It is a beautiful message. And so simple. Certainly, it is one that the children can understand. Gratitude is a basic and fundamental principle of the Gospel of Jesus Christ. Nothing brings happiness faster than a grateful heart.
If your primary age child has been asked to speak in the month of November, his or her topic will be on an aspect of gratitude. Each of these four printable primary talks are written in a format that is easy for children to understand and present. There are some small sections of each talk that are left blank. These fill-in-the-blank sections are there to help your child personalize the message. Furthermore, they help the child feel pride of ownership because he or she has participated in completing the message.
These printable talks only take a few minutes to prepare, so they are perfect for busy families. Basically, everyone! Do you know anyone who isn't busy anymore? The talks are also perfect for members of the Primary Presidency to keep on hand. You can keep the template in your church bag just in case the primary child assigned to speak shows up unprepared. Mary Poppins would be jealous of your well-stocked bag.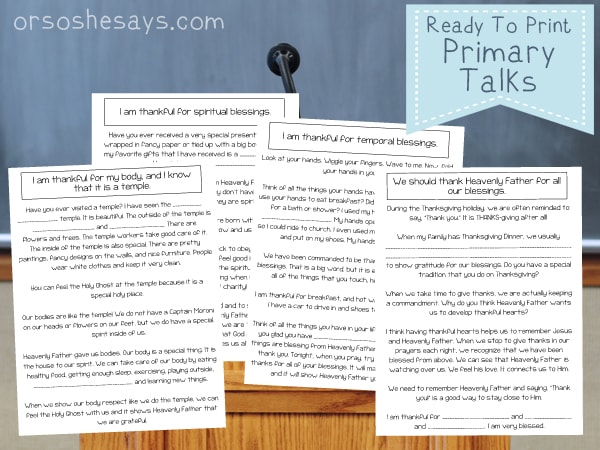 There are four printable talks on Gratitude available for download. Choose your favorite.
Week One: I am thankful for my body and know that it is a temple. This talk outlines how our bodies are a gift from Heavenly Father and the host to our sprits. When we take good care of our bodies (just like the beautiful temple) they will be a place for the Holy Ghost to dwell.
Week Two: I am thankful for temporal blessings. This printable primary talk on gratitude is perfect for little children. It gives them a chance to think about all of the many things their hands have touched and used that day. The message highlights the importance of showing gratitude for all of the temporal blessings that they are given.
Week Three: I am thankful for spiritual blessings. Spiritual blessings are special gifts from Heavenly Father. Every single person on earth is born with spiritual gifts. These blessings are different than the temporal blessings. Because, they can't be seen or touched. They are felt with the spirit and heart.
Week Four: We should thank Heavenly Father for all our blessings. Gratitude is huge component of happiness. When we take a minute to talk to Heavenly Father and tell him, "Thank you," every night, we connect with Him and build a relationship with Him.
I hope these printable Primary Talks on Gratitude make your life easy and stress free. They can be downloaded to your computer and printed, or just use an iPad or device and read right from that.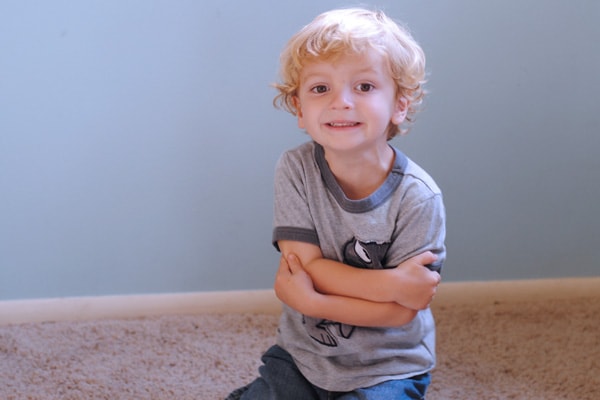 You can download each of the talks via the links below: