My heart is FULL. It is such a blessing to be able to share these stories with so many. I am so thankful.
I must say, I'm a little sad about this being the last week of the 'What is Love?' series. Sad, sad, sad. I get anxiety all week long, wondering if I'll be able to find the perfect love stories that I want to share with you. It can't be just any story about love. It has to inspire me. It has to give me goosebumps. That's a hefty order, to come up with 3 a week! Saturday comes, and I know that I have no more time to procrastinate. I spend hours watching and reading everything inspirational that I can find, looking for the stories that really hit me. Despite my anxiety, without fail, the stories come to me. Sometimes I know the story is the right one to share even before I read or watch the entire thing myself. I get those goosebumps in my heart, the voice that tell me THIS IS THE ONE. And, I cry like a boo-baby, every Saturday, touched by the stories of love I bombarded myself with, and thankful to the Spirit for helping me to know the very stories that will touch even just one reader. If it brightens the day of or inspires just one reader, it is all worth it to me. I know that am better for having done this series. I hope you've loved it too.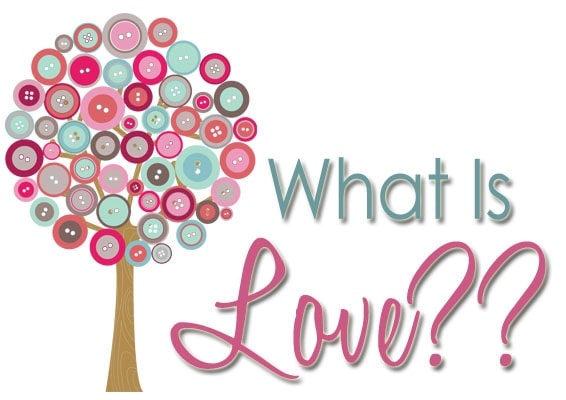 With that said, I'm not sure if I can stop doing this. It won't be every Sunday, but random Sundays, the day I usually do 'inspirational' posts, you may just find a 'What is Love?' post, now and then.
Also, if these posts have been meaningful to you, please take a minute to share this one (and all of the previous ones, links below) on Pinterest, Facebook, wherever you can. Let's spread some love around! Also, I don't accept comments on these posts, so sharing is a great way for me to know that you want to see more of this What is Love? series.
What is love? Love is a feeling of deep devotion, concern, and affection. It's expressed and felt in many different ways. I hope these favorite stories and videos that I found, will help convey the beauty of love, inspire you, and bring a little more light into your life. Enjoy!
Story #10 – A Letter from Fred
I picked this story, for two reasons. I love the love shown on both ends… from Fred, the grieving husband, and Green Show Studio, who was touched by the lyrics and story behind the song. I love their willingness to spend their time and efforts to show their appreciation to a man who loved his spouse for 75 years. It seems like loving your spouse for a lifetime and beyond should be such a commonplace thing, that we couldn't possibly hear another gushy love story. But, sadly it's not. I would be hard-pressed to believe that Fred and his wife were an exception to the rule… one of the few couples that never had a fight, always agreed, never annoyed each other, and always met each others needs. I doubt that. Just guessing, but I bet they had some ups and downs. But, they never gave up. They worked it out. They gave more. They forgave each other. They improved themselves. They complimented each other. They cheered each other on. Avoided temptation. Sacrificed for each other. They touched. They talked. They loved. Cheers to them. Cheers to a marriage, done right. Stories like this always make me happy and want to do better in my own marriage so that I can be married for 75 years, and more.

Story #11 – The War ~ Showing Love
I've probably said a dozen times on OSSS how much I love the movie, The War. Looooooove. It is packed full of teaching moments and thought-provoking moments. I have even told you about this one particular scene. Probably my most favorite movie scene of all time. It's nothing fancy with killer special effects. It's a simple moment that made me want to be better and do better. It's about love.
So you know what's happening, it about a boy and his family who struggle to get along with the rowdy next-door neighbors. They are constantly bickering over their newly built tree-house and things get pretty ugly. In this scene, the boy is with his father and they have a run in with their rowdy neighbors… watch and see what happens.

Story #12 – The Other Prodigal Son
At first glance, I didn't think this video would be one that would work for this post, but I watched it more out of curiosity. That, and because Elder Holland is one of the most inspirational men EVER (I shared another favorite video with him in it on this post: I Love the Book of Mormon.) I think the video played for 5 seconds and I already had those goosebumps in my heart, telling me that this was the one. I maybe wouldn't have chosen it, but I feel like I should. So, here you are. The Other Prodigal Son. Hope it means something to you.

Read more of the 'What is Love' series: What is Love? Inspirational Series, Part 1 and What Is Love? Inspirational Series, Part 2 and What is Love? Inspirational Series, Part 3.
* As with all my inspirational posts, comments are disabled to avoid taking away from the spirit of the post. *