Well, ready or not, school is just around the corner (a week from Tuesday for my boys- way too soon!).  We just got back from a quick camping trip over the weekend.  Apparently we aren't the only ones who frantically rush out and try to fit in all the last-minute summer activities we can.  It took us searching through four campgrounds to finally find a spot.  It wasn't our first choice, but ended up being the perfect little spot for our family!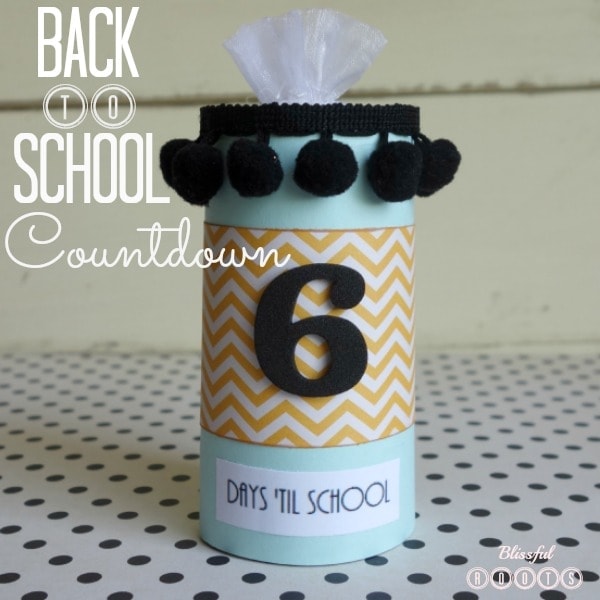 I'm not sure if you've been counting down the days until school starts since the second week of June, or if you're ignoring all the school supplies that are lining the shelves right now, and hoping the first day of school won't happen.  I have to say I'm a tad bit excited.  I've LOVED every minute of our summer vacation, but there's something rejuvenating about this time of year for me.  The former teacher in me wants to put up a bulletin board or two, go stock up on fun colors of dry erase markers, and sharpen a bundle of pencils.  My twins, however, aren't quite sharing my enthusiasm.  They start first grade this year, and they're a little nervous about being at school ALL day.  So, I thought it would be fun to make a back to school countdown to make the week before school  a bit more fun and exciting, instead of dreadful.  Here's what I did.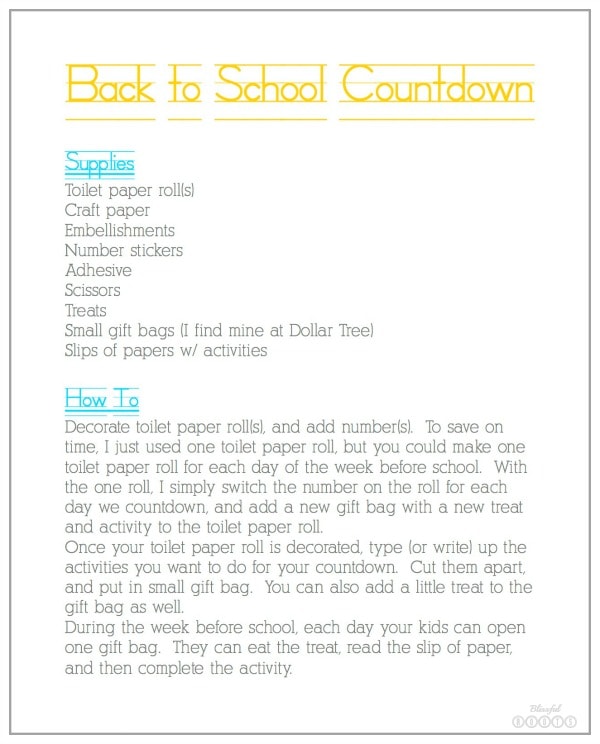 You can do whatever activities you'd like.  Here are some of the activities my boys will be doing this year.
*Pick out your first day of school outfit
*Read 'The Night Before First Grade" (click here for more great first day of school books)
*Write a letter to last year's teacher (you could write one to this year's teacher as well)
*Backpack Fairy (leave your backpack out one night before school starts and let the backpack fairy leave little surprises- books, school supplies, treats, new shirt, new lunchbox, etc…)
*Go to back to school night
*Look through pictures, projects, scrapbooks from the previous school year
*Choose an after school snack for mom to make for the first day of school (we love these)
*First day of school breakfast (here are some fun ideas to use)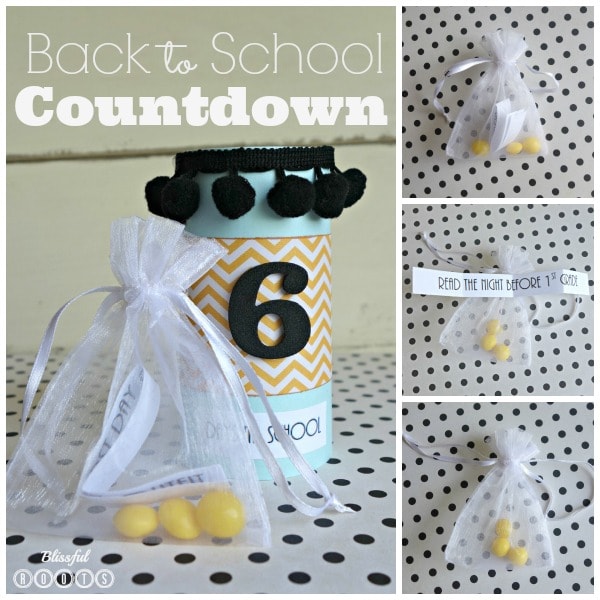 I love countdowns because they can help build excitement and anticipation.  I hope some of these ideas will help your kids (and yourself) get excited for the first day of school.  It really is an exciting time of year!

Thanks so much for letting me take a bit of your time today.  Come and see me at Blissful Roots anytime!  I have some adorable DIY back to school labels and great teacher-approved reading strategies for your young readers.

?>