What's New…
Hello again OSSS readers! I'm Kristi from making it in the mountains and I'm back again to share another favorite recipe! This quick dish has been an absolute life saver as we trudge through month two of moving (you can check out a sneak peek of our new home here). Yes, you read that right … TWO MONTHS! Ugh! Anyway, all whining aside, this pasta salad has become our go-to side dish simply because it's SO easy to whip up a big ol' batch of it, not to mention it's SUPER yummy and goes with pretty much everything! I just know y'all are going to LOVE it too!FULL ARTICLE…
Get the kids involved in this easy, hands-on craft! A homemade bird feeder is always a hit with the kids and the local wildlife. String a few of these up and just watch the hungry little creatures stop by and take a nibble!FULL ARTICLE…
Recent Ideas…
Hello readers! It's Victoria here again from Creative Home Keeper. One of my absolute favorite places is the library. There is something so welcoming about being in a building with so many wonderful books and resources. I love getting lost among the never ending bookshelves FULL ARTICLE...
Delicious Ideas…
Hi Or So She Says readers! Becky from Bite of Delight here, and I'm so excited to share this yummy treat with you! I have a slight obsession with coating things in chocolate, so it only made sense to come up with today's treat...Chocolate Covered Caramel Stuffed Pretzels!  FULL ARTICLE...
An incredibly indulgent banana bread loaded with chocolate, chai, and bits of caramel filled chocolate chips. Jen from Baked by an Introvert back with another great recipe for you! I am a huge fan of baking with bananas. Seriously, it seems like I create one banana inspired FULL ARTICLE...
Given the opportunity to get messy, dip fingers in and lick the spoon, I think most kids love cooking. Cooking with kids is so important because it not only teaches them important skills, but being involved often gets them more excited to eat meals. My kids – Gracey aged 8 and FULL ARTICLE...
* This post is sponsored by Cans Get You Cooking.  All opinions are 100% mine. * Since becoming a mom, saving money on healthy meals has been a huge part of my stay-at-home job. The most effective way I have found to save big is through pairing coupons with great deals at my FULL ARTICLE...
Hi OSSS readers! It's Susan back again, sharing a delectable recipe with you today. My children love Nutella so I'm always looking for new ways to use it. Typically, I use it alone on a sandwich or with peanut butter.  I created an easy Nutella ganache recipe to dip some FULL ARTICLE...
Olives are one of my favorite foods! Maybe it's because of my Greek ancestory, or maybe it's because olives are just plain awesome. They're naturally sugar-free and have lots of good monounsaturated fats. They're delicious in salads, soups, spreads, or just by themselves. I love FULL ARTICLE...
This Chicken Gnocchi Soup is a favorite Olive Garden copycat recipe.  It's a perfect winter soup that's easy-to-make and  family friendly! Maybe it's because I've had a cold since... oh, Christmas.  Really!  Is this happening to anyone else??  The never-ending sickness?  Right FULL ARTICLE...
Hi my name is Kara (friend and neighbor to the talented Mariel) I am a SAHM to 3 girls and one boy and wife to my handsome hubby!  I love the month of February! I love the "love is in the air" feeling, the cute decorations, the color pink, giving my favorite  people something FULL ARTICLE...
Need a Lift? Some Favorite Feel-Good Posts…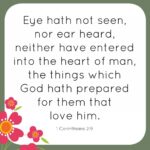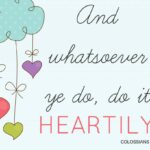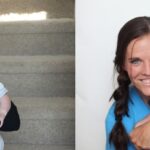 Mariel's Favorites
Zulily
Zulily is the best for finding deals on kid and maternity clothes. I sometimes find clothes for myself, but usually end up with great shoes and accessories.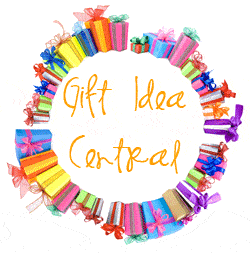 Gift Idea Central
'You know I'm obsessed with shopping and buying gifts. I save all of my ideas posts on Gift Idea Central. Pin it!'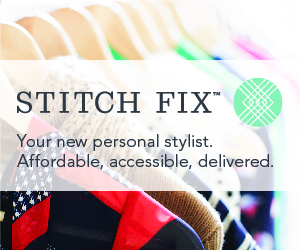 Stitchfix
Stitchfix is responsible for one of my happiest days of the month. A stylist picks and ships 5 adorable clothing items specifically for me. Whoo!
Amazon
'I love shopping in my sweats, comparing prices, reading reviews, and getting free shipping! I do all my Christmas and birthday shopping on Amazon.'