What's New…
Hello, hello! My name is Aimee and I blog craft projects for kids, my home, and holidays over at The Elephant of Surprise. I'm super excited to be part of Mariel's fabulous team this year here at Or So She Says . . .
Valentine's Day is a favorite holiday of mine, for sure. It's a bright, fun, and girly holiday, and I think it's what helps get me through the rest of winter! So today I'm sharing a really easy Valentine wreath to brighten up your door or any corner of your home. This conversation heart inspired wreath is very straightforward and you can even get the kids involved.
Read on to see how to put this together!FULL ARTICLE…
Sore throats have been rampant at my house. The minute we think it's clearing up, it's back and worse than ever. Bleh. I recently stumbled across a recipe for Russian Tea. I had never tried it before, but it sounded nice, hot, and maybe even soothing for our sore throats. But, most of the recipes I found had Tang in it and that sounded kinda icky, but I loved the idea of a citrus cider, as opposed to apple cider, which I had been drinking daily. I finally found a recipe that didn't use Tang and I was so excited… but, I didn't love it. So, I did what I usually do… call my gourmet-chef-mother and beg her for help. She had just the recipe for me and I love it. FULL ARTICLE…
Recent Ideas…
I needed something cheap and easy for my little girl's Kindergarten class, as far as Valentines go.  So, I went roaming up and down the grocery store aisles, trying to think of something kids love.  And, then I saw it.  An entire bin filled with those nasty Kool-Aid drinks, that FULL ARTICLE...
Delicious Ideas…
Hey Everyone! It's Adelle from Packed with Fun, the official blog for Get Away Today. I hope you've been having a great New Year! Over the holidays we put together a Not-Quite-Midnight Ball for my little princesses and their friends so that they could celebrate New Years Eve FULL ARTICLE...
A few weeks before I had my little boy, one of my good friends and I got together to have a little "freezer meal-making" party. With our husbands happily playing the Playstation in the basement, we got busy. We went to the grocery store to buy all of the ingredients we would need FULL ARTICLE...
Good morning! I'm SO over-the-moon excited to be here today sharing my very first guest post as an OSSS contributor for 2015 - I'm looking forward to sharing here on the fourth Thursday of each and every month! If we haven't had the pleasure of meeting yet, I'm Kristi, the gal FULL ARTICLE...
Hi everyone! I'm Victoria from Creative Home Keeper, a blog where I share tips and tricks to live with more intention and simplicity. I'm married to a great guy and together we have 3 adorable kids, the last who was born recently on New Year's Day! Since I'm a busy mama with a FULL ARTICLE...
Hello, my name is Susan Duane. I am one of the new contributors at Or So She Says. I'm so excited to be here with you all! I blog at Love of Home where I chronicle my DIY projects, share recipes, my love for family and home. I hope you'll stop by and see what I'm up to! Today FULL ARTICLE...
Hi there!  My name is Liz and I blog over at Liz on Call.  I'm excited to be part of the 2015 team here at Or So She Says!  I just want to take a quick minute to introduce myself.  I am a mom of 3 beautiful kiddos that are full of energy.  My husband and I have been married 8 FULL ARTICLE...
It's national soup month and one of my FAVORITE soups to make, eat, and share, is this Rich Roasted Tomato Basil Soup Recipe.  There are so many different options for tomato soup, but this roasted tomato basil soup is by far my favorite.  By the way, my name is Jen, and I am over FULL ARTICLE...
Hey guys! I'm Jen, and I share any and everything baked on my blog, Baked by an Introvert. I'm so happy to be joining Mariel and her team as a contributor here! Oatmeal is hands down one of my favorite breakfast options. If it's baked it's even better! These baked peach FULL ARTICLE...
Need a Lift? Some Favorite Feel-Good Posts…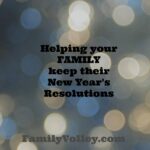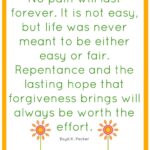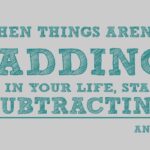 Mariel's Favorites
Zulily
Zulily is the best for finding deals on kid and maternity clothes. I sometimes find clothes for myself, but usually end up with great shoes and accessories.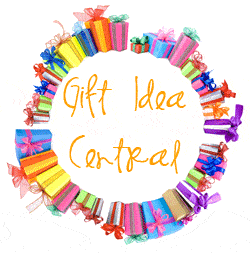 Gift Idea Central
'You know I'm obsessed with shopping and buying gifts. I save all of my ideas posts on Gift Idea Central. Pin it!'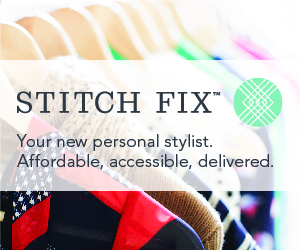 Stitchfix
Stitchfix is responsible for one of my happiest days of the month. A stylist picks and ships 5 adorable clothing items specifically for me. Whoo!
Amazon
'I love shopping in my sweats, comparing prices, reading reviews, and getting free shipping! I do all my Christmas and birthday shopping on Amazon.'