What's New…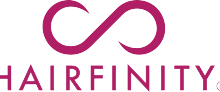 I can't remember a time when I wasn't looking for ways to make my hair look fuller and thicker! I've tried everything from back-combing, to texturizing to coloring my hair just to try and make it look like I have more than I actually do. And to add insult to injury, my hair has started falling out more aggressively as I get older. So, when I had a chance to review Hairfinity Hair Vitamins, I jumped on it! Hairfinity Hair Vitamins are packed with specific nutrients that are meant to nourish hair from the inside out. I've always relied on good haircuts and hair products to help improve the look […]FULL ARTICLE…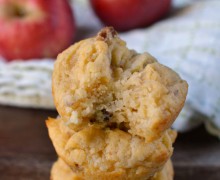 Hey, Or So She Says! It's Cathy from Lemon Tree Dwelling……and today we're talking holidays! Can you even believe Thanksgiving is just over a month away? Where does time go?? Before we know it, we'll be stuffing ourselves with turkey and pumpkin pie, reuniting with loved ones, and – eek – starting Christmas shopping! Yep – the holidays will be here soon, my friends. Ready or not!
These biscuits are soft, buttery, cheesy, and loaded with the delicious flavors of apple and bacon. They come together in a saucepan in just minutes, you bake them in muffin tins, and they make the perfect accompaniment to any dish. Namely turkey, or potatoes, or cranberries, or stuffing, or salad…! As for the theme, I'm thinking bacon! Can you really go wrong??FULL ARTICLE…
Recent Ideas…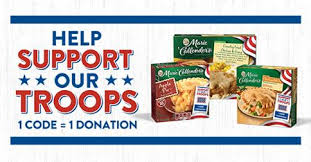 This is a Sponsored post written by me on behalf of Marie Callender's for SocialSpark. All opinions are 100% mine.If you've ever lived outside of America, you know there are many things from home that you start to miss. Imagine being part of the many deployed troops who live in FULL ARTICLE...
Delicious Ideas…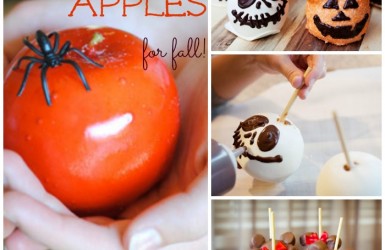 Hey Everyone, it's Adelle from Packed with Fun, the official blog for Get Away Today. We love all things Disney, and let's face it, candied apples are one of the best things about fall. So, we combined two of our greatest loves and have put together four different types of Disney FULL ARTICLE...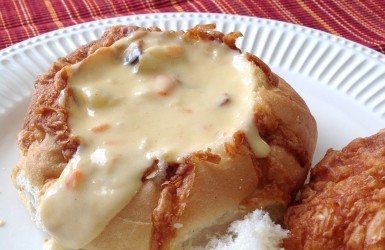 Happy Fall 'Or So She Says...' readers! It's Jana here again from Double the Deliciousness and I've got a recipe that is so hearty, cheesy and perfect for Fall that it'll be a staple on your Fall menu. For my family it's a weekly staple! I love that it is pretty inexpensive FULL ARTICLE...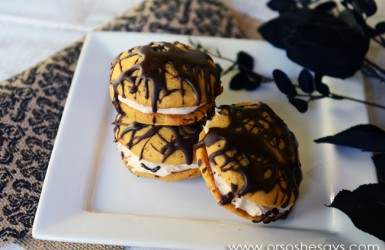 It's the 10th of the month which means another fabulous themed roundup from this talented bunch of bloggers! This month's theme is pumpkin– recipes, crafts, and more. I love seeing how each blogger takes the theme and runs with it, and this month is no different. After you check FULL ARTICLE...
I'm a cake girl.  Donuts, candy, cookies... I could take or leave.  But, cake??  I'm all over it.  Banana Cake, Strawberry Cake, Chocolate Cake and Toffee Coffee Cake, baby.  This is a simple cake, that's great served warm with ice cream, or room temp, with a dollop of whipped FULL ARTICLE...
Need a Lift? Some Favorite Feel-Good Posts…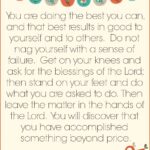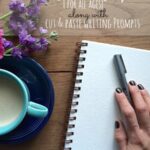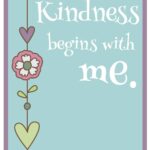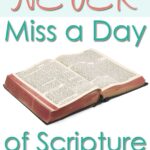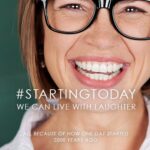 Mariel's Favorites
Zulily
Zulily is the best for finding deals on kid and maternity clothes. I sometimes find clothes for myself, but usually end up with great shoes and accessories.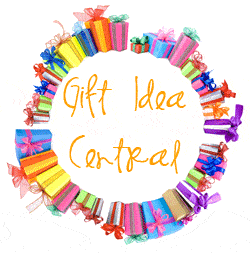 Gift Idea Central
'You know I'm obsessed with shopping and buying gifts. I save all of my ideas posts on Gift Idea Central. Pin it!'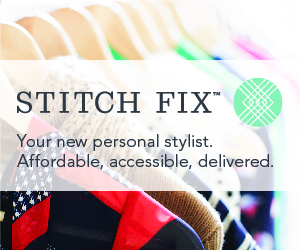 Stitchfix
Stitchfix is responsible for one of my happiest days of the month. A stylist picks and ships 5 adorable clothing items specifically for me. Whoo!
Amazon
'I love shopping in my sweats, comparing prices, reading reviews, and getting free shipping! I do all my Christmas and birthday shopping on Amazon.'