What's New…
Alright, so I was thinking 'summer.' Then, I was thinking 'food.' Then I was thinking 'nachos… the greasy gas station kind.' Then I went and changed a diaper, did a load of laundry, and buzzed the heads of two children. Then I remembered what I was supposed to be thinking about… a post for you! Something summer, easy, kid-friendly… how about Raspberry White Chocolate Muffins?? I've had this recipe saved in an old Taste of Home magazine for a while now, so who better to share the deliciousness with than you? I looooooove raspberries. Love. And, these were delicious! Perfect for a summer breakfast. FULL ARTICLE…
Hi Everyone! It's Adelle from PackedwithFun.com, the official blog for Get Away Today. On a hot day there is nothing quite as refreshing as a Lime Rickey. Since we're always trying to recreate some Disney magic at home, we decided to make our favorite drink with a twist and call them Lime Mickeys. They were a hit with my kids and I think they'll be a hit with yours too!
You could get really creative here and use this recipe to make all sorts of syrup flavors. Cherry, Peach-Mango, Green Apple, Fruit Punch… the combinations are endless! Once you're done with your syrup, transfer it into a container that will be good for pouring and storage.FULL ARTICLE…
Recent Ideas…
I hope you had fun getting to know my creative, awesome, talented, radical, beautiful contributors in the Contributor Q&A Blog Hop last week!  I know I did.  I LOVE reading about what makes people tick, their favorite things, and to swipe their 'most requested' recipe.  I FULL ARTICLE...
Delicious Ideas…
Good morning to all my friends at Or so she says... It's Ruthie from Cooking with Ruthie and I'm so excited to be back again with you today!  I love my garden and creating delicious ways to use the veggies that it produces is just so much fun. Heirloom Tomato Caprese Salad is FULL ARTICLE...
Garden fresh tomatoes are drizzled with olive oil and balsamic vinegar, sprinkled with minced garlic, salt, and pepper, and roasted until perfectly caramelized in this delicious summer side dish! Happy July, everyone! It's Samantha from Five Heart Home, and I'm always FULL ARTICLE...
Hello, dear friends! This is Maria from Shopgirl visiting again, and I have a blackberry cobbler recipe to share with you today! Since summer is officially here, it's time for all those delicious summer desserts! Nothing says summer dessert to me like baking with fresh fruit. I FULL ARTICLE...
Hi all! It's Gina from Kleinworth & Co. Hope you all are having a wonderful summer so far. For many years we lived in the desert of Nevada & endured countless scorching summers. During that time we learned a thing or two about how to cool off when the temps keep creeping FULL ARTICLE...
Need a Lift? Some Favorite Feel-Good Posts…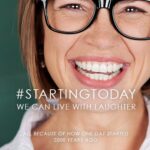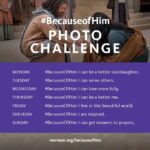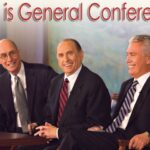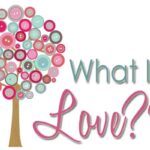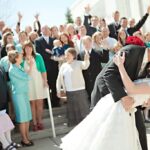 Mariel's Favorites
Zulily
Zulily is the best for finding deals on kid and maternity clothes. I sometimes find clothes for myself, but usually end up with great shoes and accessories.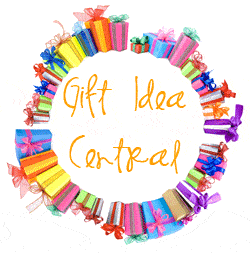 Gift Idea Central
'You know I'm obsessed with shopping and buying gifts. I save all of my ideas posts on Gift Idea Central. Pin it!'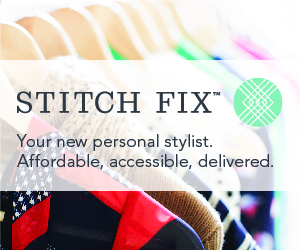 Stitchfix
Stitchfix is responsible for one of my happiest days of the month. A stylist picks and ships 5 adorable clothing items specifically for me. Whoo!
Amazon
'I love shopping in my sweats, comparing prices, reading reviews, and getting free shipping! I do all my Christmas and birthday shopping on Amazon.'