What's New…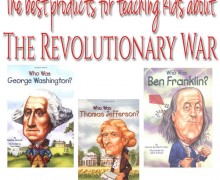 Last year, in homeschool, we studied The Revolutionary War, the entire time. It was awesome and we learned a ton (yes, me too!) Since we went through lots and lots of books and movies about the Revolutionary War, we found some that we absolutely loved and some… not so much.
Come check out our favorites! Whether you homeschool, teach public school, or simply want to add some great books to your kids collection, these are for you. All tried and true!FULL ARTICLE…
I'm a cake girl. Donuts, candy, cookies… I could take or leave. But, cake?? I'm all over it. Banana Cake, Strawberry Cake, Chocolate Cake and Toffee Coffee Cake, baby. This is a simple cake, that's great served warm with ice cream, or room temp, with a dollop of whipped cream. Have you ever looked up the definition for 'dollop'? Get this: "a shapeless mass or blob of something." That kinda sound gross. Definitely does not do justice for the heaven that is whipped cream.
So, this Toffee Coffee Cake recipe comes from Hershey's. I knew I needed it in my life, the minute I saw it was filled with pieces of Heath Bar. Oh, and then there's the fact that it's cake.
Let's get to it…FULL ARTICLE…
Recent Ideas…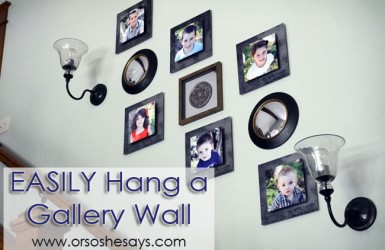 There's cause for celebration around here.  I finally, FINALLY, got pictures of the kids up on the wall!  It only took 8 years.  Eight years of taking pictures of the kids, planning on printing and framing them, never doing it, then a year later taking new pictures of the kids, FULL ARTICLE...
Delicious Ideas…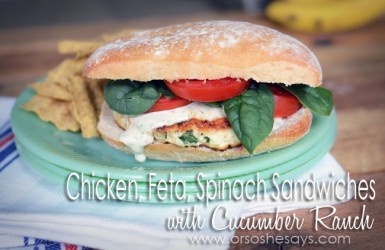 I love swiping recipes from my mom.  Seriously, if she makes it and serves it, it's good.  Well, unless it has mayo or onions in it... then, it can't be good, cause I'm still 5 years old.   But, THIS sandwich, folks... one of my faves.  In the past, I've coerced my mommy to make FULL ARTICLE...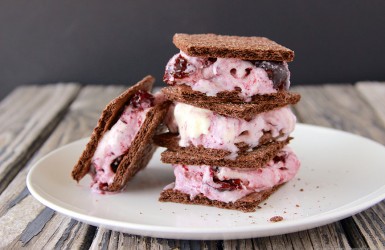 Hi everybody... It's Ruthie from Cooking with Ruthie.   I hope you're having a totally fabulous morning and I'm so excited to share one of my favorite "health-ish" treats with y'all today!  It's so easy to throw these cherry-vanilla chocolate squares together and they're FULL ARTICLE...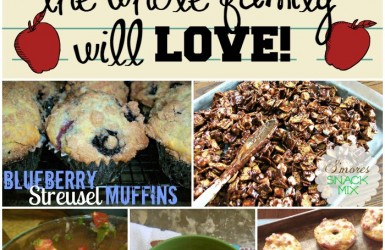 Hello!  I'm Jana from Double the Deliciousness and I'm so excited to be here to share with you some great, easy, kid & teen friendly after school snacks. School is in full swing now & I don't know about you, but the first thing I hear out of my kids mouths when we enter FULL ARTICLE...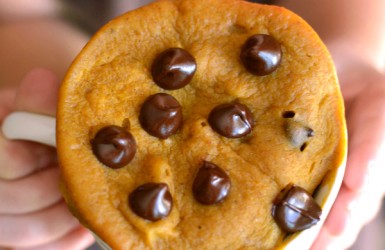 Well, hello, hello!! Can you believe it's the 10th of the month, already?? Our bunch of 10 bloggers are so happy to be back, sharing with you 10 brand new ideas. It's all about 10, baby! This month we've turned our thoughts to the kiddos, since we're missing the endless family FULL ARTICLE...
Need a Lift? Some Favorite Feel-Good Posts…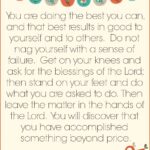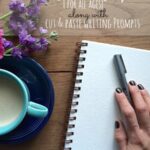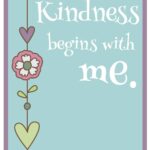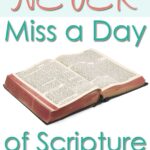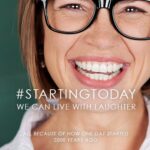 Mariel's Favorites
Zulily
Zulily is the best for finding deals on kid and maternity clothes. I sometimes find clothes for myself, but usually end up with great shoes and accessories.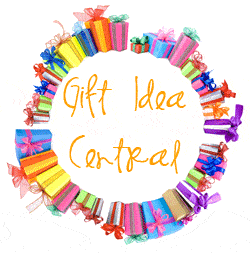 Gift Idea Central
'You know I'm obsessed with shopping and buying gifts. I save all of my ideas posts on Gift Idea Central. Pin it!'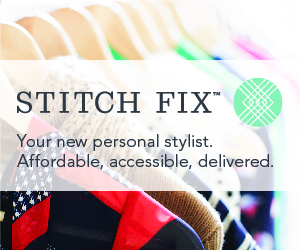 Stitchfix
Stitchfix is responsible for one of my happiest days of the month. A stylist picks and ships 5 adorable clothing items specifically for me. Whoo!
Amazon
'I love shopping in my sweats, comparing prices, reading reviews, and getting free shipping! I do all my Christmas and birthday shopping on Amazon.'