What's New…
My son, Shane, has been on this pasta salad kick.  So, we went on the search for exactly the kind of recipe that he would love… and, we found it.  Pasta, packed with meat, olives, cheese, green peppers, and drizzled with Italian dressing!  We found the recipe on All Recipes, but ended up changing the cheese and eliminating a couple of the ingredients that Shane didn't love… i.e. tomatoes and pimentos.  He loved this so much that he decided to add it to the menu of his upcoming cooking class for kids!  That Shane… my little chef. Note:  I prefer not to pour the dressing on until right before serving, […]
Hello again all! Kari here with a fun up-cycling craft to keep the kiddos busy this summer. We all need ways to beat the heat, and keep the kids entertained indoors , so why not try this up-cycling craft? Not only is it easy and fun, but the kids will love being involved, and in the end, they'll have fun toys to keep them playing happily all the live long day!FULL ARTICLE…
Recent Ideas…
Before I got married, I didn't have much in the way of kitchen supplies. I think I had a couple bowls and a spoon to my name. And then, of course, I got a bunch of Tupperware and cookie sheets and rice cookers for my bridal showers and wedding. Yet, even after all that, I still FULL ARTICLE...
Delicious Ideas…
Hi friends, Becky here again from Bite of Delight!  I'm so excited to share this recipe with you today, because it's one of my favorite treats that takes me down memory lane.  It's creamy and delicious, and just the right amount of chocolatey.  In other words, it's FULL ARTICLE...
It is summertime my friends, and that means doing what we can to stay cool! Anything to keep the oven off, right??Salads, slow cooker meals, sandwiches, and no-bake recipes all seem to make more of an appearance when summer rolls around. Today I've got some awesome no-bake FULL ARTICLE...
Hi All, It's Nicky, calling in from Kitchen Sanctuary. Hope you're enjoying the Spring weather? The UK weather can't decide what to do with itself.  We were all in shorts and hats last week, but right now, whilst I'm writng this, it's hailing heavily outside. So needless FULL ARTICLE...
Hello! I'm happy to be back sharing this wonderful easy cheese danish with you today! The filling tastes just like cheesecake. These are perfect for breakfast, brunch or just a sweet snack. I love that they go together so quickly! This recipe is one of Ina Garten's. I love her FULL ARTICLE...
Hi there!  It's Liz from Liz on Call back to share with you another fun and delicious recipe.  With summer quickly approaching, I'm always looking for fun ways to keep the kids busy and entertained.  My kids love crafting and activities, but they also love to help in the kitchen. FULL ARTICLE...
Becky here from Bite of Delight, and today I'm sharing the ultimate dutch oven meal for camping...or the backyard!  Bacon-Wrapped Chicago Style Deep Dish Dutch Oven Pizza.  Wow, that's a mouthful!  But when you get a taste of this, you'll be pretty happy about that mouthful, and FULL ARTICLE...
I love family traditions, and somehow most of ours revolve around food. One of our favorite family traditions is Family Fondue Night! This tasty tradition originally started with one of our first Valentines' Days with young children. We didn't want to get a sitter and brave the FULL ARTICLE...
These coconut almond brownie tassies are a tropical twist on the traditional pecan tassie. Hey friends! Jen here from Baked by an Introvert. I'm stoked to be back this month because I have a delicious little dessert recipe to share. Have you ever had a pecan tassie? They are FULL ARTICLE...
Need a Lift? Some Favorite Feel-Good Posts…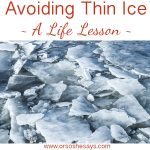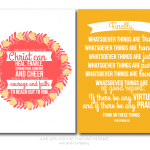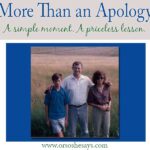 Mariel's Favorites
Zulily
Zulily is the best for finding deals on kid and maternity clothes. I sometimes find clothes for myself, but usually end up with great shoes and accessories.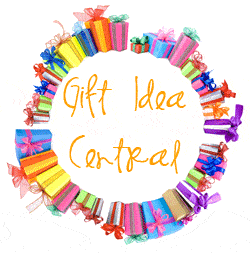 Gift Idea Central
'You know I'm obsessed with shopping and buying gifts. I save all of my ideas posts on Gift Idea Central. Pin it!'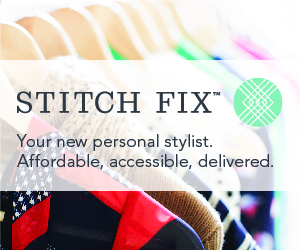 Stitchfix
Stitchfix is responsible for one of my happiest days of the month. A stylist picks and ships 5 adorable clothing items specifically for me. Whoo!
Amazon
'I love shopping in my sweats, comparing prices, reading reviews, and getting free shipping! I do all my Christmas and birthday shopping on Amazon.'