Disneyland doesn't have to be too expensive for your family! Check out this list of Disneyland splurges that are worth it, plus two that AREN'T.
Hi all! It's Kimberly here, and I'm excited to be back talking once again about one of my favorite topics, Disneyland. A Disneyland vacation is a special occasion with a reputation of being expensive. Because Disneyland is not something families get to do all of the time, it's important to know which Disneyland splurges are worth it and which aren't. You're way less likely to overspend on your Disneyland vacation if you make a plan and know what you're getting into. So, to help make your planning a little easier, I've put together a list of three Disneyland splurges that are totally worth it in my opinion, and a couple that aren't.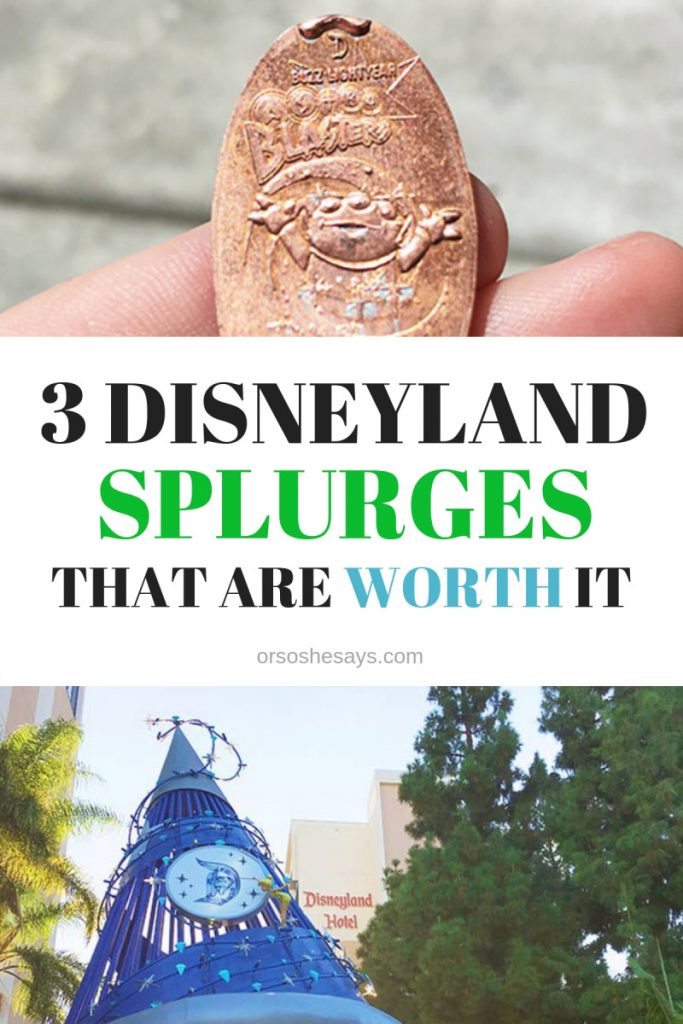 Three Disneyland splurges that are worth it:
Character Dining: Food is one area where you can get really carried away. One meal that is always worth it and tops my list of Disneyland splurges is Character Dining. Sure, it's more than you would normally pay for a meal, but you get so much more. Most of the character dining experiences are all-you-care-to-eat and have a wide selection for any taste. Each restaurant offers a number of characters that will come to your table for personal interactions. You don't have to wait in line to meet any characters. When I say that our breakfast with Mickey & Friends was the highlight of our last trip, I mean it. My almost three-year-old completely lit up each time a character stopped by our table and still talks about it.
Even though character dining is one of my approved Disneyland splurges, there are still ways you can save. Character dining offers a regular and a premium option. If you want to save, go with a regular character dining option. You can pick from Surf's Up with Mickey & Friends at Disney's Paradise Pier Hotel, Breakfast with Minnie & Friends at the Plaza Inn at Disneyland, or Chip n' Dale's Critter Breakfast at Disney's Grand Californian Hotel & Spa. You can also get tickets ahead of time with Get Away Today that include tax and gratuity. By getting your tickets ahead of time with Get Away Today, you'll save up to 10%. Plus, it always feels nice to have it paid before hand. You should also know that kids under three eat for free. Bonus.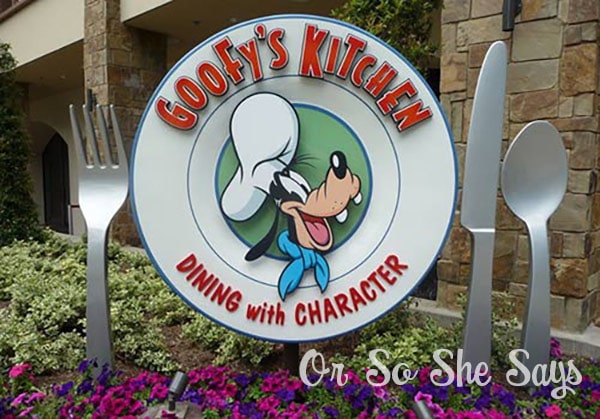 Disney's Photopass+ Service: In the day and age of everyone having an awesome camera on their smartphone, paying for photos may seem like one of the unnecessary Disneyland splurges. I disagree. With Disney's Photopass+ Service, you can take as many photos as you like throughout both parks. You'll have everyone in the picture every time. Plus, Disney's Photopass+ Service includes the photos that are captured on the most popular attractions. These are moments you will not be able to get any other way. You just can't recreate your kid's first time on Splash Mountain.
There are two different Photopass+ options. As far as Disneyland splurges go, the much better value is the week long option. You could save a little bit and go with the one-day version for $39, but for $79, you can have your entire vacation captured. Once you get home, you can add all sorts of enhancements to your photos. All of the digital photos are included, but you can also order prints.
Staying at a Disneyland Hotel: This is probably my most controversial of my Disneyland splurges, but I have my reasons. First of all, if you have little kids who need to nap or tend to melt down, being close is a must. If my kid is throwing a fit, the last thing I want to do is wait for a shuttle to take us back to our hotel. By being close and taking mid-day breaks, you can avoid a lot of temper tantrums. The three Disneyland hotels are some of the closest.
I realize of course that there are other great hotels that are within walking distance. There are so many more reasons why staying on property makes my list of top three Disneyland splurges. My favorite is the early entry. Staying at one of the Disney hotels is the only way you can get into Disney California Adventure Park early. And on the days when they're not offering early entry into California Adventure, you can get into Disneyland an hour early. It's the best.
When you stay on property, you never have to leave the magic. I love their themed pools, and their rooms are really comfortable. There are extra amenities and activities that you can get only by staying at one of the Disney hotels too, but the big deal to me is the location, early entry and themes. Totally worth the splurge in my opinion.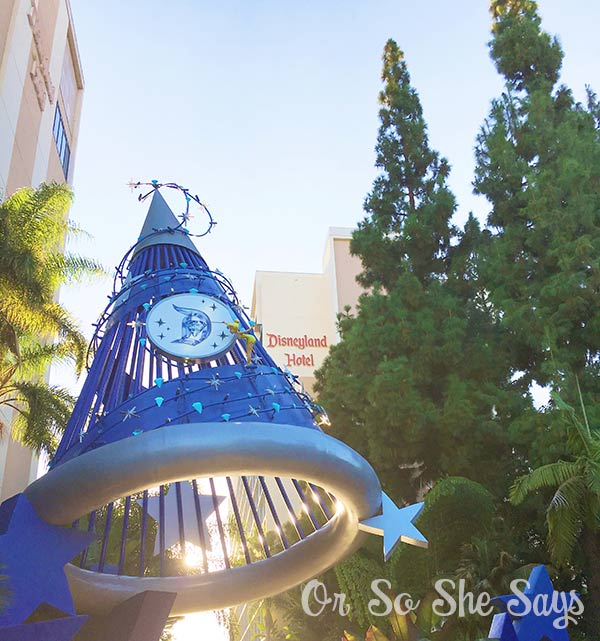 I get that out of all of the Disneyland splurges, this is the biggest of the splurges. However, there are ways to save on these hotels. Of course, you know I'm going to say book through Get Away Today. We offer the lowest prices, and occasionally they'll even go on sale. For example, right now for early spring, you can save up to 25% off regular prices. Another tip is to stay at Disney's Paradise Pier. It's the most affordable of the three, and it is my second favorite location. The rooms themselves are some of the largest of the three hotels and they have beach ball pillows that your kids will want to take home. And finally, you can use Get Away Today's layaway plan where you can plan well in advance and hold your vacation for just $175 down. You can make as many payments as you'd like and final payment is due just five days before travel.
Disneyland splurges that are NOT worth it:
Souvenirs: This is one of the Disneyland splurges that can be a bank breaker if you let it. Instead of paying inflated park prices for stuffed animals and clothes, I prefer to pre-purchase character T-shirts and small Disney gifts. Then, I bring them on vacation. The kids get something new, and it doesn't take up any extra space in the luggage because I already packed it. Most of all, I didn't overspend. If you need Disneyland souvenirs from the park, you'll for sure want to set a budget for each kid and stick to it. Keep in mind you can also get a free souvenir map of the Jungle Cruise after you ride. You can also make your own free keepsake at the Animation Academy in Disney California Adventure. The penny presses throughout the resort also offer cheap souvenir options.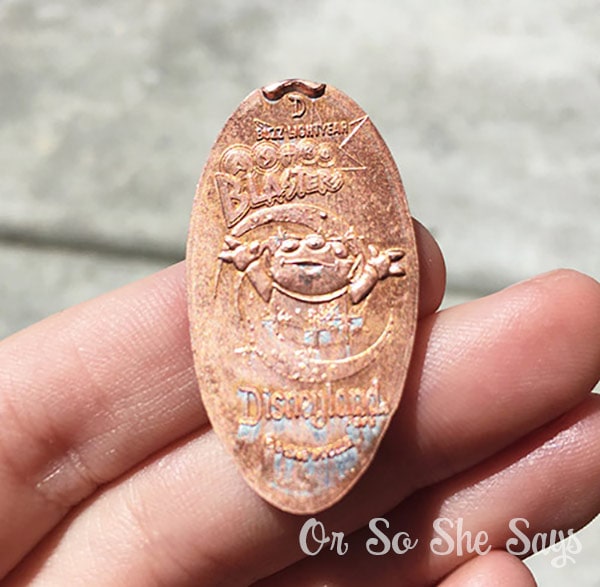 Kids Meals: Of course feeding your kids isn't one of those Disneyland splurges you can or should avoid. But, paying full price for kids meals is. Meal portions are really large and it's not hard to split one adult meal between two or even three children, depending on their ages and appetites. If the main course isn't quite enough for your kids to feel full, bring snacks. Granola bars, fruit snacks, cheese & cracker packets, Uncrustables and more can all be brought into the parks. If your kids are begging for chicken nuggets or mac-n-cheese, it's important to know that you don't have to purchase an entire kids meal. Although not advertised, you can order kids meal items a la carte and save a little bit of cash.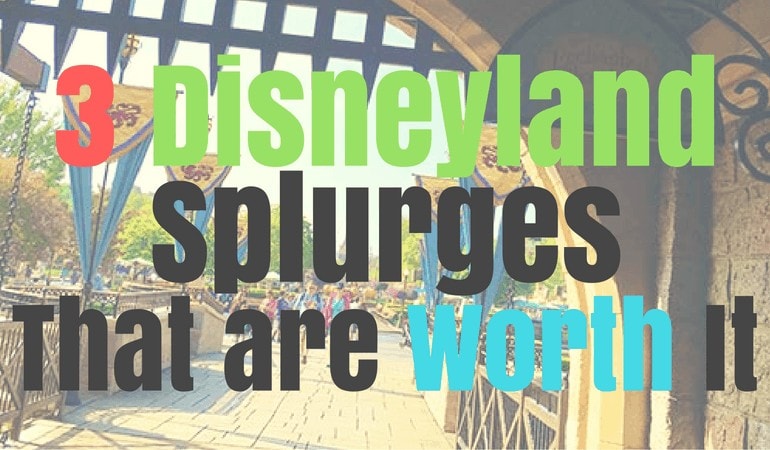 I hope these lists of Disneyland splurges makes your vacation budgeting a little bit easier. If you're planning a trip, be sure to start off with the best budgeting tip of all and book your trip with Get Away Today. You can book online at getawaytoday.com or call 855-GET-AWAY for personalized help. Either way, use promo code: OSSS10 to save an extra $10 off any 2-night or longer Disneyland vacation.
For more Disney info, check out these posts!
5 Tips for Christmas at Disneyland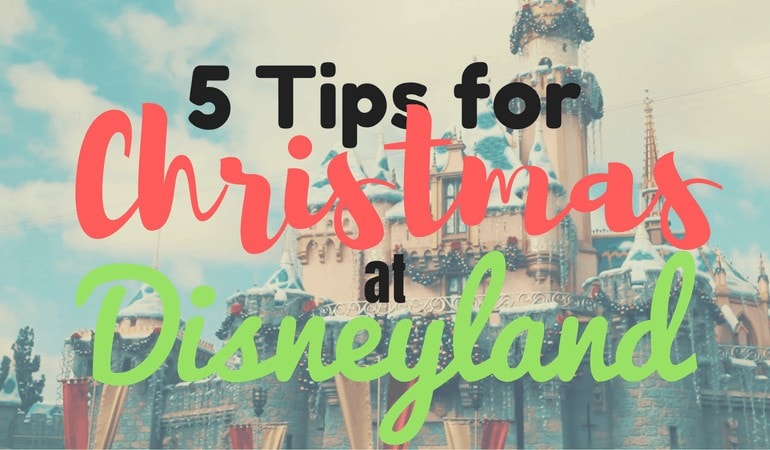 Disneyland Vacation Surprise Printables – Reveal the Gift in a BIG Way!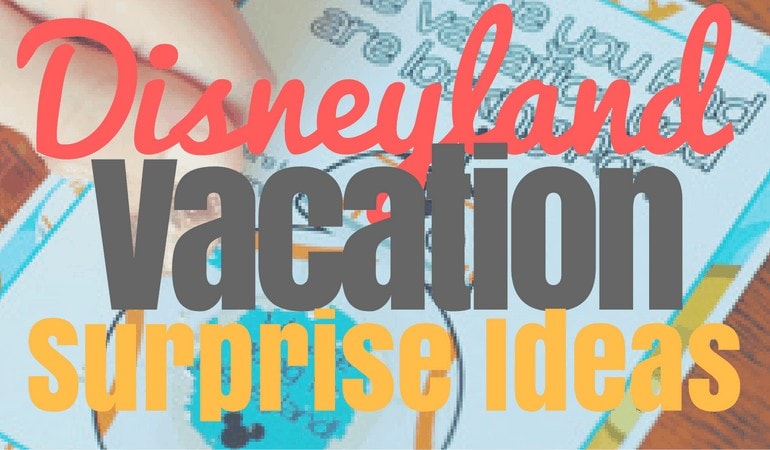 5 FastPass Strategies for your Disneyland Vacation