Have you ever tried Crayola Color Wonder products? They're amazing! Check them out in today's post.
As a member of the Mom It Forward Blogger Network, this post is sponsored by Crayola.
Hey all! It's Liv again, and I'm happy to share some info on Crayola Color Wonder, which is a product I've always loved. My six-year-old daughter just entered the Reflections program at her elementary school. It's her first year, and she did watercolor painting to show she's an artist (the theme was "My Story"). She is so proud of all the art she creates on a daily basis, and the only thing I don't like about it is the great big huge gigantic magnificent MESS that accompanies her artistic process. Every day she and I have to scrub paint, marker, crayon, chalk and pencil off the dining table. There's no hope for the nail polish stain, but at least there's hope for the prevention of others.
When my little artist first started exploring the world of color, she had Color Wonder markers and paper. The markers are all white, but magically transform from colorless to colorful when they touch the special Color Wonder paper. And it's not like those old coloring books I remember having as a kid- the kind where you only have one marker and you use it to reveal the color already on the paper. Crayola has a huge selection of markers, coloring pages, plain paper and even finger paints. Crayola sent some of their new products for me and the kids to try, and they're so great for mess-free art!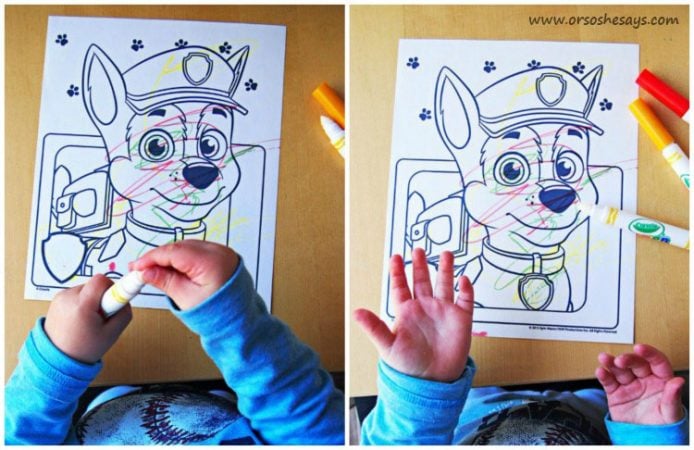 My two-year-old got to dive into the Paw Patrols coloring pages from Color Wonder, and he thought it was so weird he couldn't get any marker on himself. Lately he's been using regular markers to draw on his toys and even though it's not hurting anything, it makes me crazy. It's so nice that with these he can't mark anything up except the Color Wonder paper I put in front of him. Since my daughter actually asked for finger paints this Christmas (and I cringed inwardly) I'm so glad we have the Color Wonder paint to try out. And since Color Wonder markers and paint appear only on Color Wonder paper, I can be sure that clothes, furniture and walls stay clean if I have to leave the room for a second while the kids are creating. In the past I've tried all sorts of things to prevent my kids from tipping over their paint water and getting it everywhere. No matter what, someone always spills. It gets tracked all over the floor and it stains the kids' clothes. It's frustrating. BUT LOOK AT THE COLOR WONDER FINGER PAINTS! Do you see that awesome palette?! It doesn't need water, it doesn't tip over, and it won't drip on the table.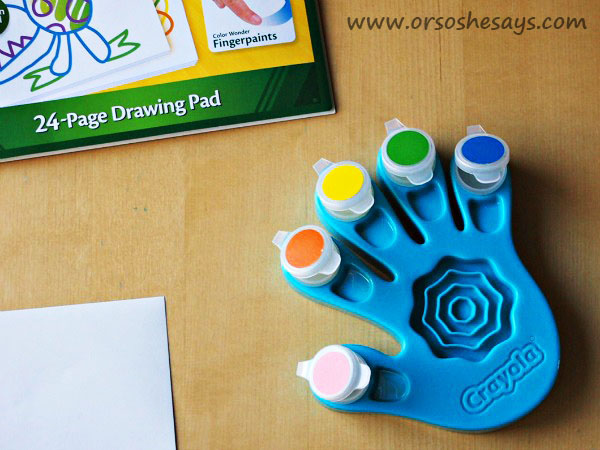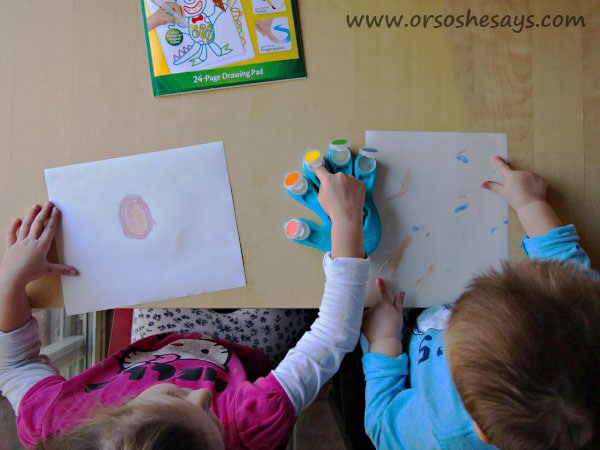 Crayola Color Wonder Mess Free Fingerpaints let my kids have a 'real-feel' fingerpainting experience without the mess. The fast-drying, new formula goes on smooth and they love it. They think it's the neatest thing ever that they magically have paint on their fingers even though they can't see any color. They also got excited about the beautiful embellished pages in the Frozen Color Wonder book we received. They're glittery and textured and shiny. What kid wouldn't love that? My favorite part is that the glitter does NOT come off the page. Glitter isn't allowed in my house because I can't stand trying to clean it up! But with Color Wonder it seriously is mess-free glitter. Just look at how sparkly!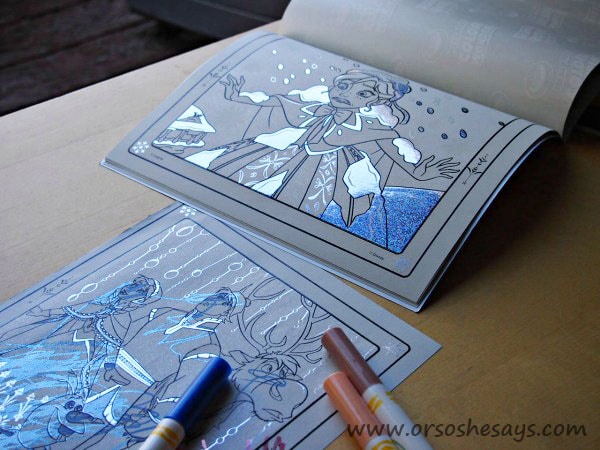 Now, if you want to enter for a chance to win a Crayola Color Wonder prize package worth $150, then check out the details in the Rafflecopter widget below. The giveaway ends November 21st, and to be eligible to win, you MUST also enter the giveaway hosted by Crayola ($250 in Color Wonder products). But once you enter Crayola's giveaway, you're automatically entered in MY giveaway for a chance to win that $150-value prize pack. There are details in the Rafflecopter widget, but here's the run-down again for you: Follow @Crayola on Instagram, and share your own photo including the hashtag #MessyKidsContest and the @Crayola tag in the main description. The photo should depict a messy moment when it would have been great to have Color Wonder products instead. Life can be messy, but it doesn't have to be! If you can't wait to win a giveaway, then head to any major retailer or Crayola.com to purchase some of these mess-free art supplies.

For more information about the giveaway being hosted by Crayola, click HERE. For official rules, click HERE.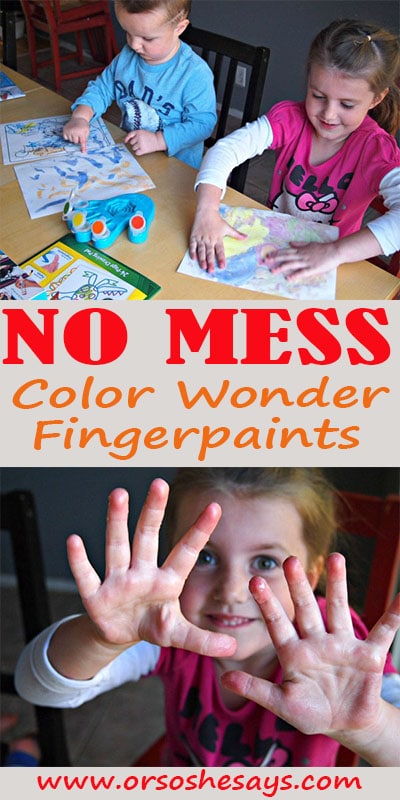 Save
Save
Save
Save
Save
Save
Save