I can only go so long without sharing my favorite things. It's almost painful for me to hold them inside. So, please allow me some relief, while I share some of my favorite things for summer… which also make great gift ideas for women!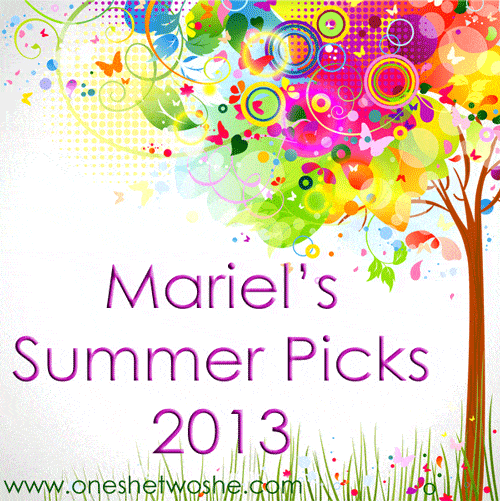 Okay, so first I'm a super whitey AND I don't want to ruin my skin. So, I'm all over a nice fake tanning lotion. A nice one. Non-orange, non-splotchy, and non-stinky…a tough combo to find. But, I think I found it. I am currently in love with my new fake tanning lotion. It's called Fake Bake Flawless. After reading the great reviews on Amazon, I had to try it (of course), and I'm pretty darn pleased. It's a lot cheaper than the Xen Tan that I was using before, which was like $30 bucks, or something. This is about $15, if you get it from Amazon. Anyway, so I love that it's a spray liquid…not a cream. It can be rubbed around lots quicker and the color is a brown shade. No orange here! I even got compliments on my tan legs…in May. That's a little unusual for Utah, but I took it. It's almost June, it could be natural!
Next up, I like an effective, yet light lotion for summer time. I summer time one word?? Just looked it up, yep. Summertime. I am pretty faithful to my trusty Gold Bond Lotion, it's great for my dry skin. But, now that it's warming up, I think I'm hooked on Hempz Herbal Moisturizer…it's soooo nice. Ahhh…makes my skin all silky smooth. Oh, baby. Me like.
Is it weird to say that one of my favorite things for summer is my doormat? I've been debating mentioning it all day. But, it's really true. I've bought many doormats in my days and I get so annoyed at how they get all nasty and bunch up when the door opens. And, now that it's summer, my kids are running in and out all day long. So, when I saw the rave reviews on the Waterhog from Brookstone, I had to try it. Yes. Yes. I love my door mat. It stays completely flat, has a slight scruffiness that's great for wiping feet, soaks up moisture, and looks fairly attractive (for what it is.) They're kinda pricey, but I can see this lasting me years and years. There are several colors, styles, and sizes to choose from.
Do your kids go through popsicles like CRAZY?!?! We have a one a day rule, but with 5 of my kids wanting them, plus their neighborhood friends, we could go through a box every couple days. So, these Norpro Silicone Ice Pop Molds are just what I need. I picked up a few packages of them and it takes just five minutes to fill them up with whatever is in the fridge…orange juice, chocolate milk, Crystal Light, lemonade, you name it. The kids think it's awesome to make their own popsicle concoctions, and I love that they're reusable. Anyway, great product. Favorite summer item. You can get a four pack for about ten bucks.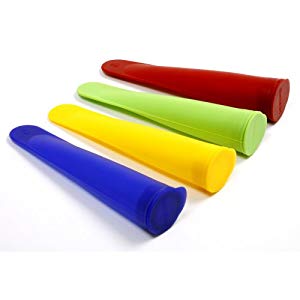 Next up, my shoes. I've been doing that treacherous Insanity workout, trying to prep for summer. Actually, just trying to fit back into my pre-pregnancy clothes. It's the worst, but I think it's working…slowly. Anyway, Insanity has been really hard on my feet. I have flat feet and all the jumping and quick side-to-side movements have caused lots of cramping. So, I asked my lovely Facebook friends about their favorite work-out shoes. I've never had a really nice pair of tennis shoes, just like medium-ish. So, after going over their suggestions, I finally decided on the Reebok ZigLite. I was expecting a fairly comfy shoe, but I think I'm obsessed. These are a million times better than my old Nike shoes. I feel all super bouncy, supported, and cushioned. My feet feel a ton better. I LOVE it. Plus, the colors are cool. Very important.
Finally, I'm trying to cut way back on sugar. Not completely, but significantly. I've been doing pretty good, but sometimes I need just a little something. Something to help me get to my free-day (Sunday.) Have you tried Albanese gummies?? Mmmmm…they're delicious. I bought this mega-bag of them and everyone that I share them with is like, 'Where did you get these??' Oh, yes. They're good. Soft, chewy, and super flavorful. I like to shake things ups and buy the flower shaped ones or the butterflies, hoping they will be too girly for the men of the house, but no such luck. Anyway…small, flavorful, sweet summer treat.
The end.
Oh, guess what? If you're in need of Father's Day gift ideas, the super-fun 'My Husband's Favorite Things' series starts next week, kicking off with a great giveaway! Should be a fun week. 🙂 See you there!
For gift ideas for everyone on your list, check out the Gift Ideas tab and be sure to pin Gift Idea Central, to keep the whole collection in one place.