My little Joey is always asking to help in the kitchen. But, he is quickly run over by several older siblings who insist that they get to help too. So, yesterday while all the wild ones were out on the trampoline, I snagged Joey and he helped me mix up this super easy snack. So easy that a two year old can make it!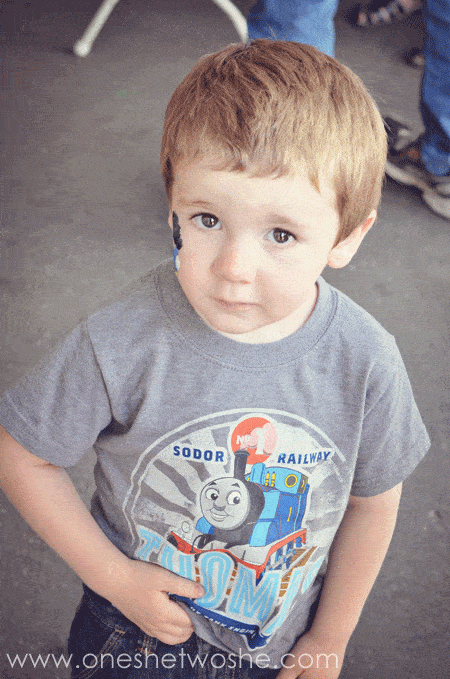 We just called it Ranch Snack Mix. It's a blend of all things kids love… pretzels, Bugles, Goldfish crackers, cashews, and Ranch dressing mix. The recipe makes a ton. We filled up two gallon sized Ziploc bags and the kids have been munching all day. I must say, Joey's got a knack for making snacks. He was pretty proud of his recipe.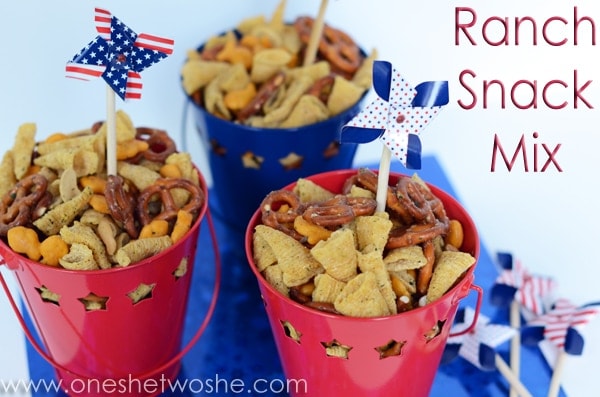 Ranch Snack Mix
adapted from Taste of Home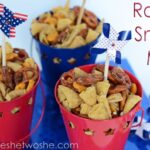 Ranch Snack Mix
Ingredients
1

package mini pretzels

12 oz.

2

packages Bugles

original, 6 oz. each

1

can cashews

8.5 oz.

1

package Goldfish cheddar crackers

6 oz.

1 1/2

envelopes ranch salad dressing mix

3/4

cup

canola oil
Instructions
In an extra large bowl, or two large bowls, combine all the ingredients.

Mix well

Store in airtight container.