I've been looking for fun ways to bring a little more meaning into my family's Christmas this year. It's so easy to get caught up in all the presents and shopping, and to forget what we're really celebrating this time of year! Mariel has some great Christ-centered Christmas tradition posts on the blog such as: A Stocking for Jesus, A Christmas Family Night, and Bringing Christ Back Into Christmas that you should definitely check out. I plan on looking into those more next year when my little man is a little older and can understand more, but for now Christ-centered Christmas books are going to be my main focus. He loves being read to! Plus, it's never too early to start teaching your kids about Christ, the nativity story, serving others, and the spirit of Christmas. I hope your family will enjoy some of these books as much as we have. Merry Christmas!
Christ-Centered Christmas Books ~ Read Them With Your Family This Year! (she: Mariah)
I want to start out by recommending this book, The Gift Giver. This is an awesome book to read together as a family (especially those with younger kids) because it ties together Jesus Christ with a story of how Santa came to be. It incorporates the magic of Santa Claus, but still focuses on the true meaning of Christmas. It'll give your kids a new and more meaningful way to think of Santa and teach them about selflessly serving others at the same time!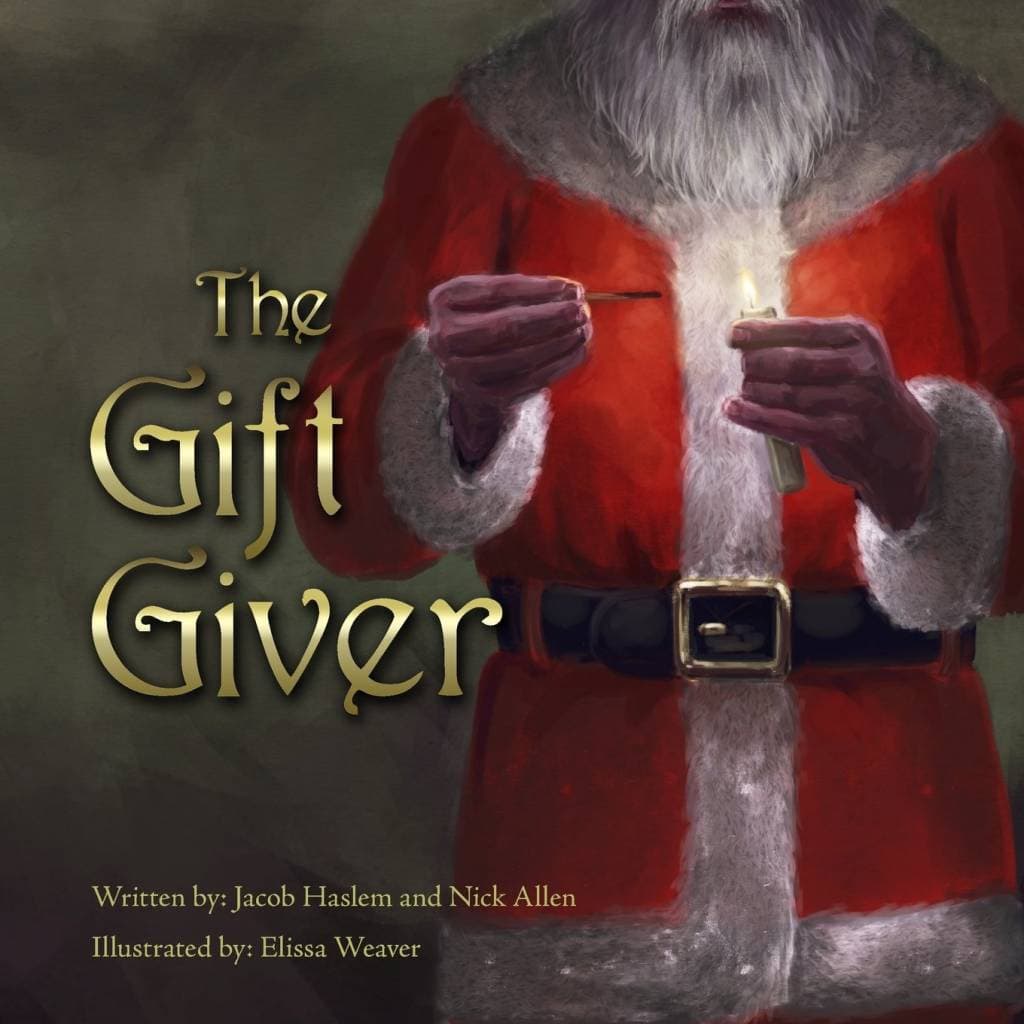 The Gift Giver ~ Jacob Haslem
On Christmas Eve a boy stirs from sleep to find an old man, in the living room, dressed in red with a bag full of gifts. Excitement soon gives way to disappointment as he finds he has received fewer gifts than expected. The old man sees the young boy's protest and tells the story of his origins and his motives. As the boy becomes privy to this mystery, a question comes to his mind: is it by magic that the old man accomplishes his task, or is it something else… The lesson he learns will change the way he views Christmas forever!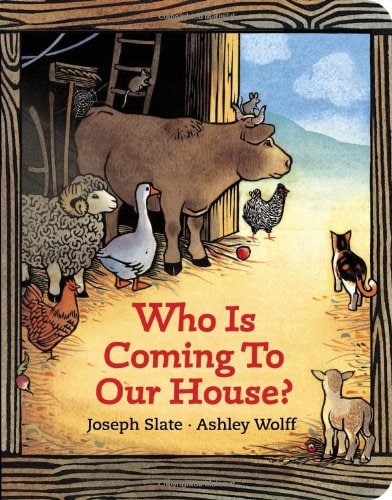 Who Is Coming To Our House? ~ Joseph Slate
As Pig makes room, Lamb cleans up, Goose stacks the hay, and Duck lines the crib with eiderdown, Mary and Joseph are on their way by donkey. All the animals welcome the baby Jesus to their home.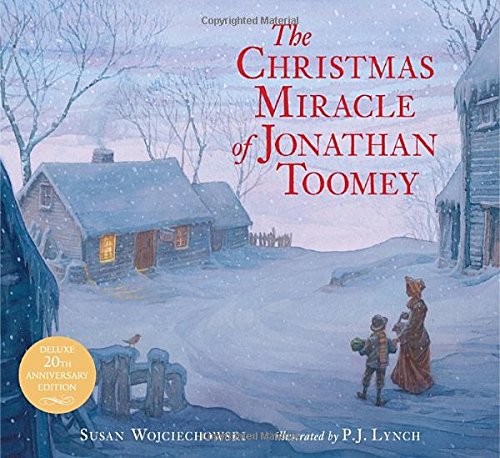 The Christmas Miracle of Jonathan Toomey ~ Susan Wojciechowski
Jonathan Toomey is the best woodcarver in the valley, but he is always alone and never smiles. No one knows about the mementos of his lost wife and child that he keeps in an unopened drawer. But one early winter's day, a widow and her young son approach him with a gentle request that leads to a joyful miracle. The moving, lyrical tale, gloriously illustrated by P.J. Lynch, has been widely hailed as a true Christmas classic.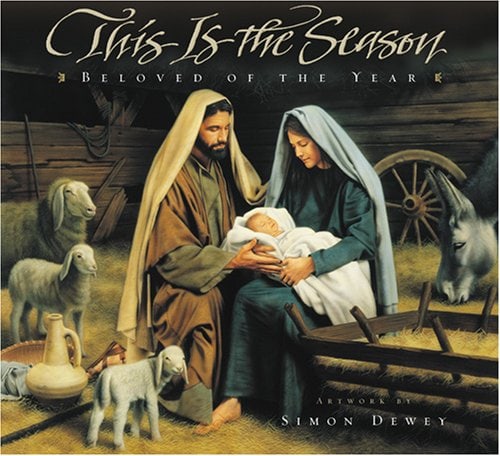 This Is the Season: Beloved of the Year ~ Simon Dewey
This attractive picture book for adults pairs the words of the popular song "This is the Season Beloved of the Year" ("The Nativity Song") with quotes from 20th-century Latter-day Saint leaders such as Gordon B. Hinckley, Spencer Kimball, Jeffrey Holland and Ezra Taft Benson. Many of the reflections are powerful, particularly those by Holland and Neal Maxwell. The book is beautifully designed, with inset scripture quotes on each page taken from Isaiah, the nativity stories of the Gospels and the Book of Mormon. Simon Dewey's artwork is contemplative and gentle.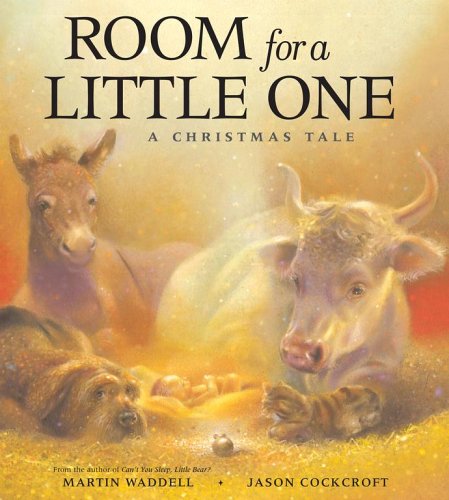 Room for a Little One ~ Martin Waddell
'Tis the eve of Christmas–a cold winter's night–when Kind Ox offers to share his stable by the inn. Assuring each tentative visitor that "there's always room for a little one," he first gives shelter to Old Dog, then, in quick succession, Stray Cat, Small Mouse, and Tired Donkey, who is accompanied by Joseph and a weary Mary. As predators and prey gather together in "the peace of a stable," they learn lessons about tolerance and generosity. Finally, they bear witness to the birth of the most wondrous "Little One" of all: the baby Jesus.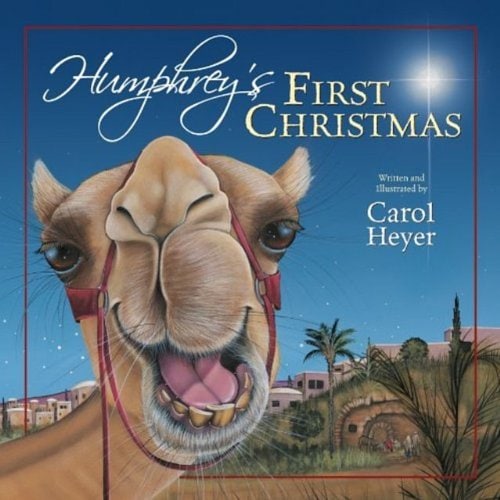 Humphrey's First Christmas ~ Carol Heyer
We've all heard the story of the three wise men who brought their gifts to Baby Jesus. But what about the camels who carried them? Here is the story of Humphrey the camel and his long, cold journey to Bethlehem. Humphrey has lost his blanket and schemes to acquire a new one. When the party reaches its destination, Humphrey is so drawn to the love surrounding Baby Jesus that he finds himself selflessly giving his new blanket to the Christ child.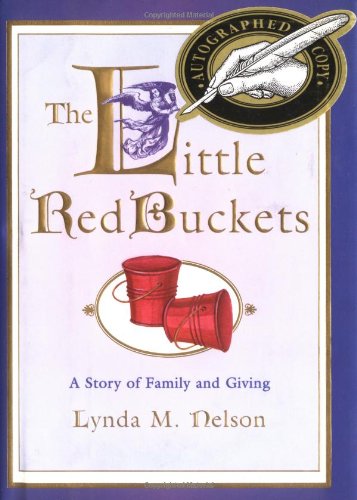 Little Red Buckets: A Story of Family and Giving ~ Lynda M. Nelson
As they wait for the bread to rise, Grandma Jenny tells her 8-year-old granddaughter, Sarah, about the time when it was her daily duty to bring a little red bucket full of food up to the poor couple on the hill, the Nies. Life on the farm was good to Jenny. Her family was caring toward each other and full of Christian charity. As the story progresses, with occasional interruptions by little Sarah, the author introduces the tension of war and the death of Jenny's brother. Balancing this sadness is the growing friendship between Jenny and Mrs. Nie and the loving protection of guardian angels. The language of the story flows nicely with an eye and an ear for precise descriptive details.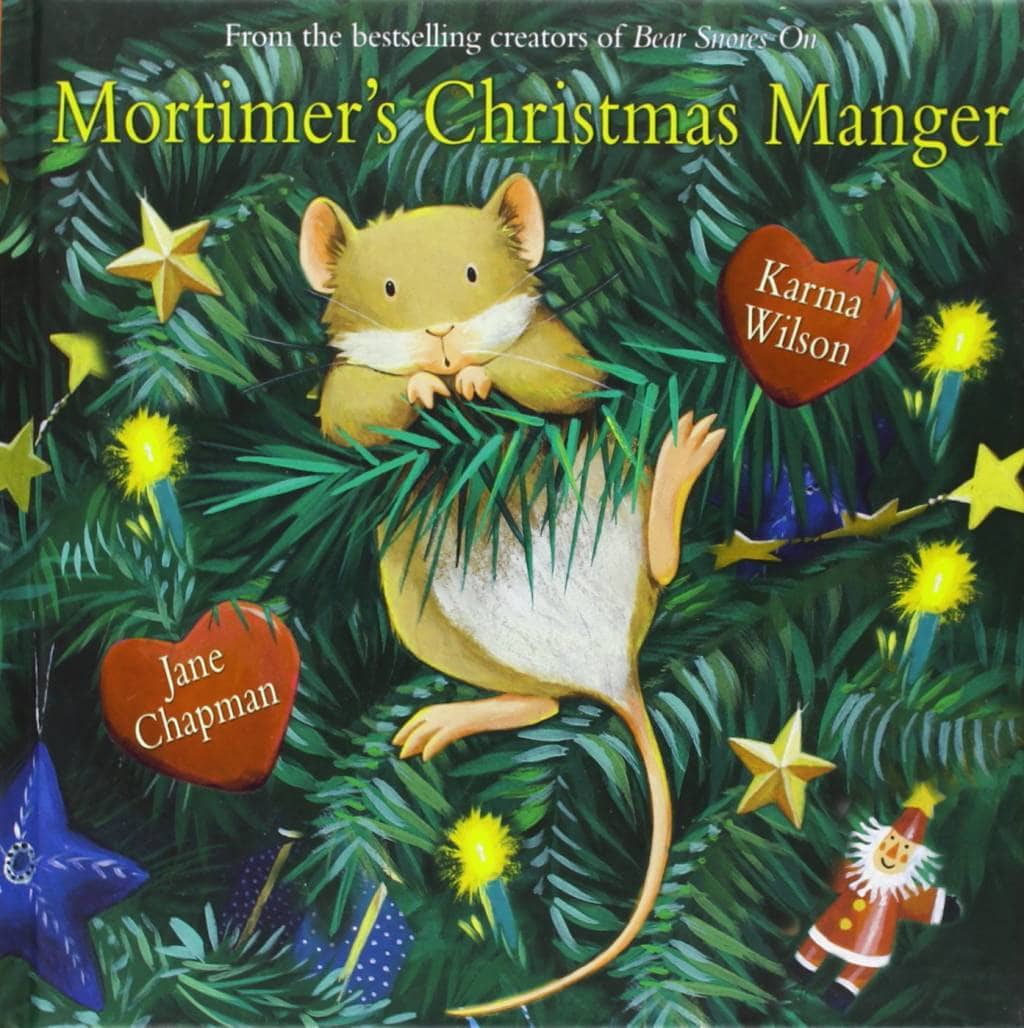 Mortimer's Christmas Manger ~ Karma Wilson
Mortimer Mouse discovers a new house with a wee wooden manger just his size. Its not until he overhears a very special story that Mortimer realizes whose house he is sharing.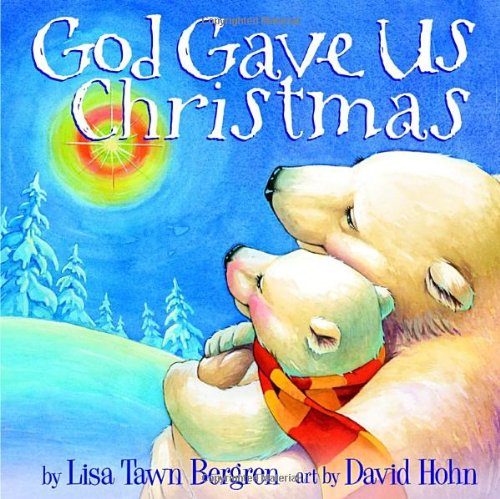 God Gave Us Christmas ~ Lisa Tawn Bergren
"Who invented Christmas?" Mama's answer only leads to more questions like "Is God more important than Santa?" So she and Little Cub head off on a polar expedition to find God and to see how he gave them Christmas. Along the way, they find signs that God is at work all around them. Through Mama's gentle guidance, Little Cub learns about the very first Christmas.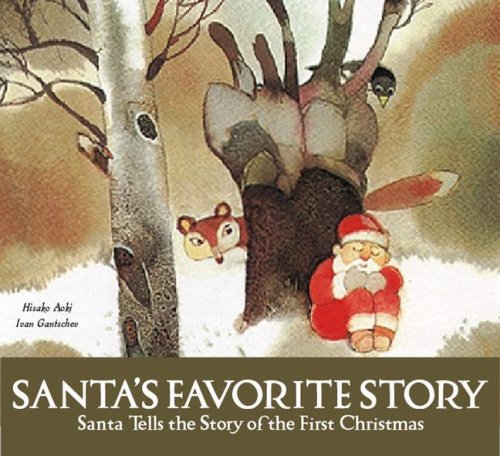 Santa's Favorite Story ~ Hisako Aoki
Christmas may be canceled this year because Santa is too tired to deliver all his packages. The forest animals are worried, but when Santa tells them the story of the very first Christmas, when Christ was born, the animals discover the true spirit of the season.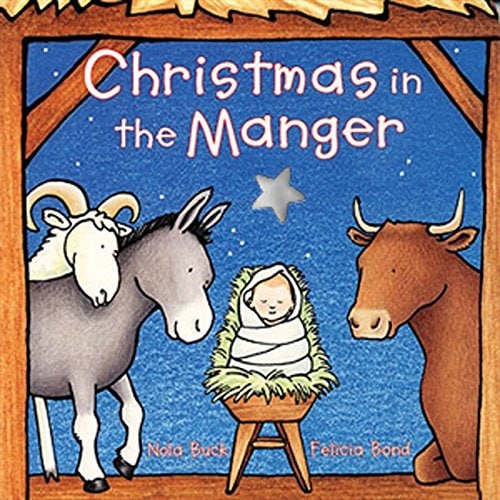 Christmas in the Manger ~ Nola Buck
The gentle beauty of the story of the first Christmas is now available as a board book. With a simple, lyrical text and radiant artwork, this book is perfect for the youngest child to be a part of the wonder of the Nativity.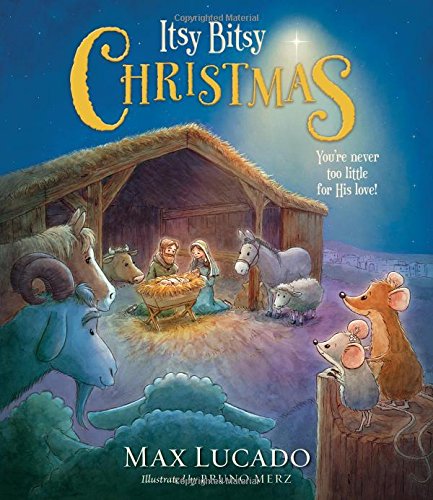 Itsy Bitsy Christmas ~ Max Lucado
'The King has come! Even for a little one like me.' Do you ever feel like you are too small or too ordinary? That is just how Itsy and Bitsy feel. When these two charming little mice hear that a King is coming to Bethlehem, they set off with great enthusiasm to find Him. Along the way, they are met with discouraging words telling them they are too little and unimportant for any king. Just when Itsy and Bitsy begin to believe that they really aren't big enough for the new King, they learn that Christ the King has indeed come for everyone.