I'm Jill. I didn't marry Jack, I married Dave and I love him immensely. We have three kids and they say I'm silly. I reply it's because I inherited it from them. I say that because that's what my parents always told me and my siblings.
Aren't families lovely?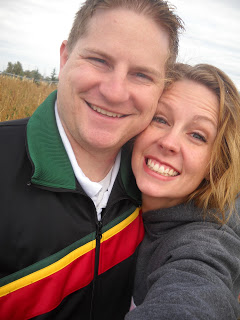 I blog (who doesn't?) and write as often as I can, but mostly I cook new recipes for my family and a few brave friends because I get bored easily, read as much as I can (which isn't as much as it used to be), clean up again what I just cleaned last night, and endeavor to come up with ideas for my kids to create on their own or to entertain themselves. I like to watch their minds pull out new concepts from something they thought was hard. Occasionally this is done by teaching them to do things like making their own peanut butter and jam sandwiches or learning how to turn on the Wii themselves. Sometimes though, I break the mold and pull out the artist buried deep within myself. Really, really, really deep.
Is this a new concept? Perhaps not. Maybe just a reminder. Most often, that's what I need most in parenting, reminders of what works.
For our New Year's Eve party, I covered our dining table with newsprint from one of the three rolls we keep on hand. It was a hit. I haven't seen the top of my table since then – except when I'm changing the paper.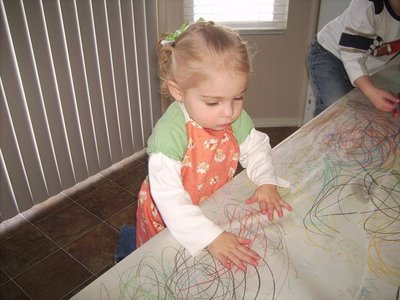 One of Ari's favorite things right now is to "trace hand". RJ has even learned how to trace his sister's hand. He's such an obliging older brother.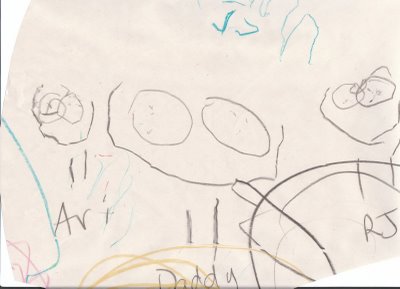 Part one of RJ's first drawing of our family.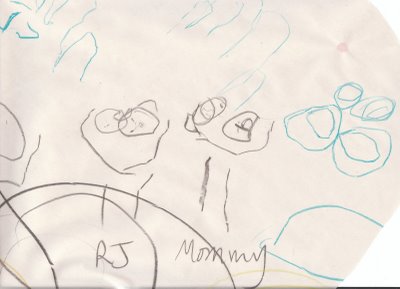 Part two. I was/am so blasted proud of his first attempt. Even if we are all eyes and legs and smiling faces. At least he portrayed us smiling instead of frowning – that gives me hope in the discipline area.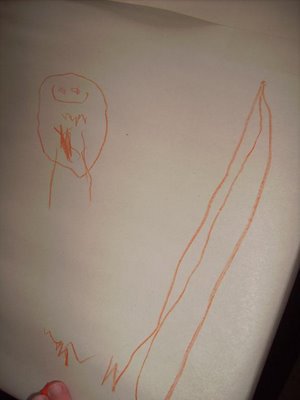 RJ's drawing of a man (left) and a rocket (right) the major themes of his artistic renderings lately.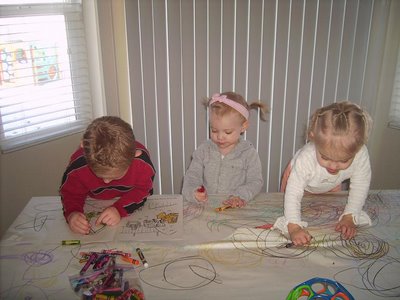 RJ, cousin Lily, and Ari going to town with the crayons.
Have I mentioned what a great tool this has been? I change it about once a week unless creativity waxes particularly strong for several days, then I change it more often. I take pictures or cut out and scan those drawings I want to save and toss the rest in the garbage.
Hallelujah and a big hooray for toys that aren't plastic, don't make annoying sounds, and are full of limitless possibilities. I might get this parenting thing figured out yet.