After collecting all the "must-have" baby items with my first three kids, I didn't think there was anything left that I needed for baby #4. Boy, was I wrong! The new Smart Play Yard Mattress Topper from MamaDoo Kids is one of those "Why didn't I think of that?" and "How have I lived without it?" baby items.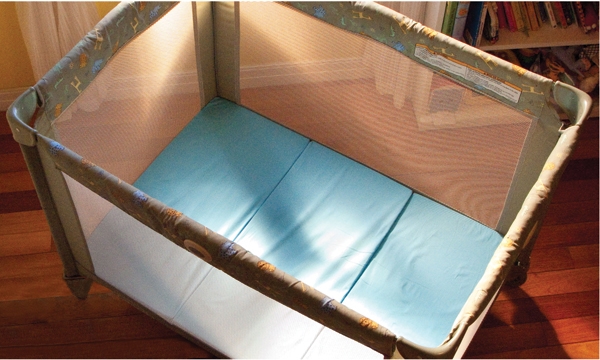 The Smart Play Yard Mattress Topper turns those super uncomfortable and hard play yard mattress into an incredibly cozy crib for babies. In the past, I've always folded blankets or used other unsafe measures to make our play yard more tolerable for my babies. They've never slept well in those things, and it's no wonder with how uncomfortable they must be. The Smart Mattress Topper fits right on top of the hard play yard mattress. And when I say fits on top, I mean it fits perfectly! There are no gaps or unsafe places for a baby to get stuck.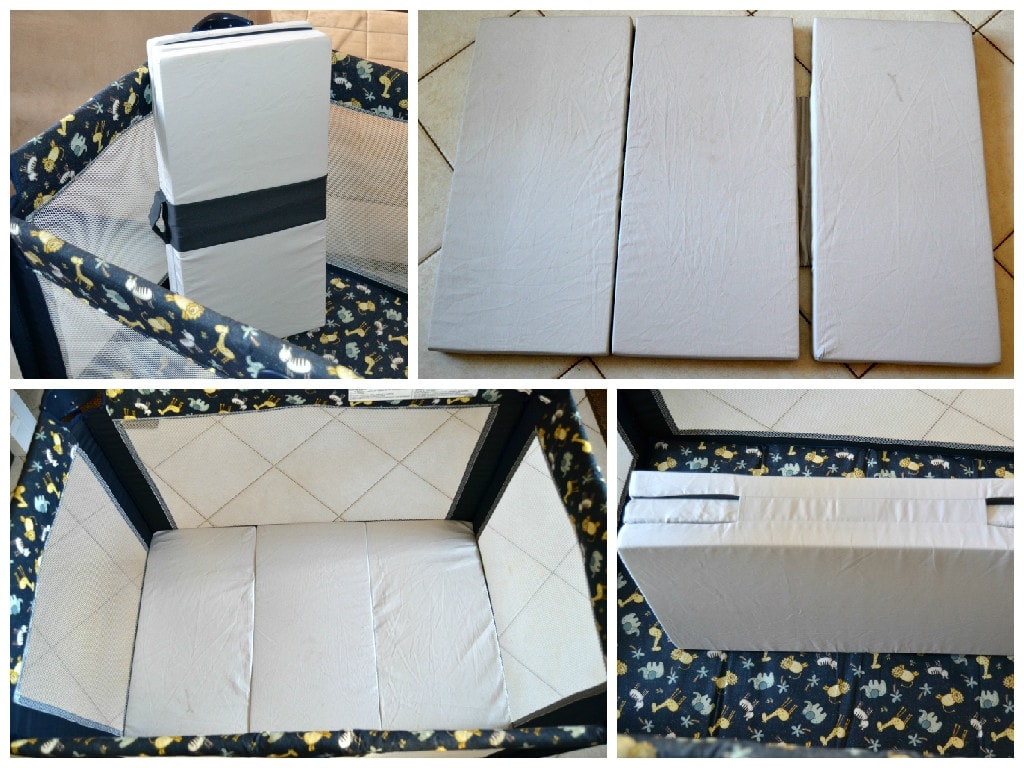 Another cool feature is the high-density and high-resiliency foam that is used in the mattress topper actually matches the density and firmness of a parent's chest. Plus it helps prevent flat spots on baby's head since it keeps them off the hard play yard mattress.
Check out this quick video for a better idea of how easy the mattress topper is to use:
I was shocked by how lightweight and portable my new Smart Play Yard Mattress Topper is. It folds up very easily and comes with a carrying handle and travel bag. Traveling with babies requires A LOT of stuff, but the small amount of room that the Smart Mattress Topper will require will be well worth it when the whole family has a better nights sleep!
I'm anxious to try my Smart Mattress Topper with my infant this summer when we travel out west shortly after he's born. But in the meantime, his big brother has claimed the mattress topper as his "new toy." He tells everyone it's his toy, and he has made up some pretty creative uses for it from a tumbling pad to security gate.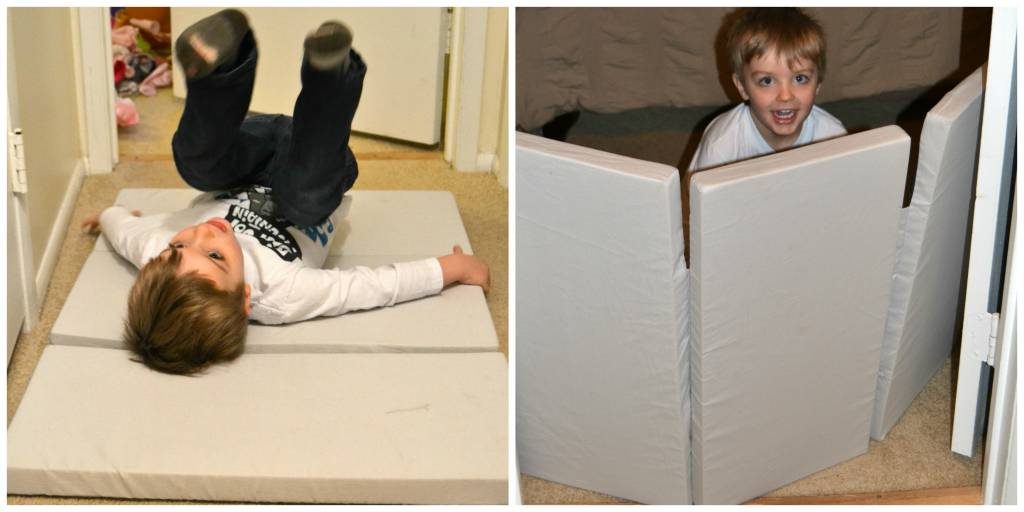 Some of the other suggested uses for the Smart Play Yard Mattress Topper are:
Tummy time mat
On-the-go changing table
Portable pad
Floor pad under baby jumper
Wedge to prop up a crib mattress
Great toddler bench (when folded)
Our Smart Mattress Topper got lots of use by all the kids in my house during the first few days we had it, and it showed by all dirty spots they left behind. I was pleasantly surprised by how easy it was to remove the cover and wash it, a definite plus with kids/babies!
You can find the Smart Mattress Topper online at MamaDooKids.com, Diapers.com or Amazon.com (Notice the stellar reviews and nearly five star rating!). They're also available at some limited boutiques nationwide.
If you don't currently travel with babies, then consider this as a great gift for an expectant mama! And if you're the expecting mama, then make sure to add the Smart Mattress Topper to your registry! Also, for a limited time, MamaDoo Kids is offering our readers a discount!
Get $10 off the Smart Mattress Topper and 15% off any other products on the MamaDoo Kids web site with code HAPPYSPRING!
Best wishes for happy summer travels and even happier sleeping babies!
This is a Sponsored post written by me on behalf of MamaDoo Kids. All opinions are 100% mine.