Happy November, friends! I hope everyone is doing great. We have some fun things coming up for the holidays…
First, the annual and AMAZING She Picks! gift idea series starts at the end of this month, giving you 3 full weeks of my favorite picks for the holidays. It's always the most popular time of year on the blog and I have a lot of fun sharing the awesome finds I've been collecting throughout the year.
Second, I'm introducing a new series on the blog, starting December 1st… it's called 12 Days of Christmas Family Fun, and it's exactly like what it sounds. 🙂 12 days of super fun things to do with your family to make your December super memorable. So, be sure to save some time to participate. Your kids will LOVE it!!
And now, how about my 5 favorite things for the month of November!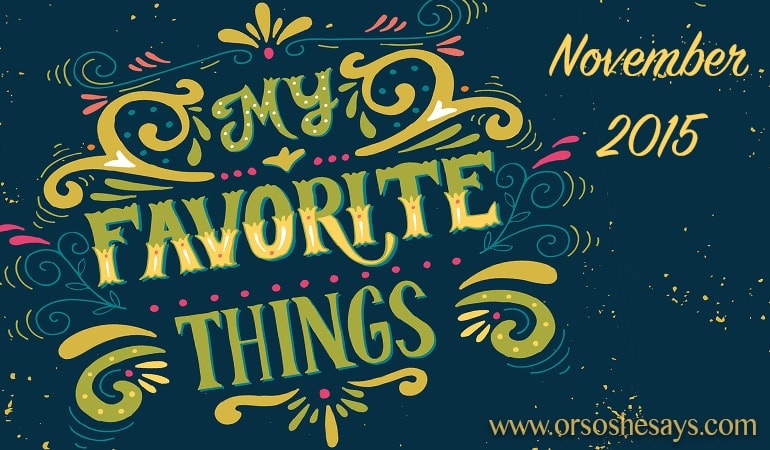 Pick #1
Alright, first off I've been looking for a cute, comfy, and knee-length/sleeves black dress and I found it! Check out this adorable number from Land's End, the Short Sleeve Ponte Sheath Dress. It even has pockets! Oh, and a little stretch. Yay. It's so great… I'm loving it! (Also comes in a deep purple.)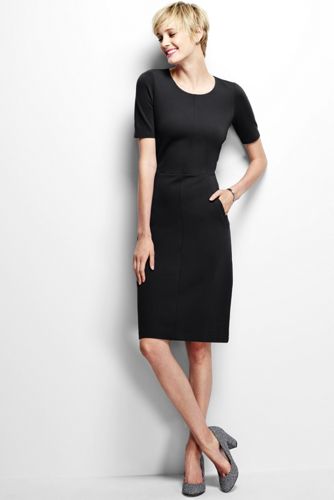 Pick #2
Is it just me or do these pipe chimes remind you of going to grandma's house when you were little? I just got mine in the mail and am so anxious to get my kids making music… or, er… bell noises. Either way, they'll love it! I also ordered the Christmas Music and LDS Primary Songs book. Shop: MusicalPipes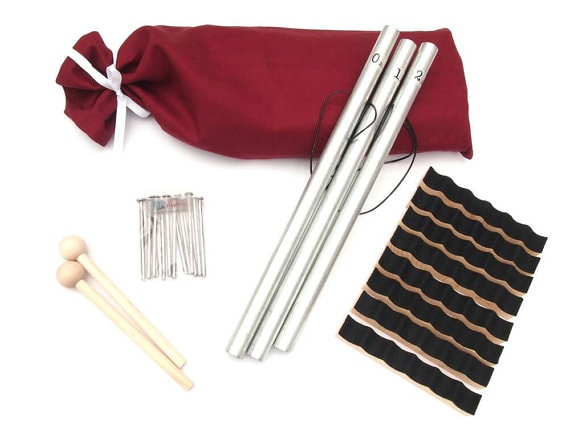 Pick #3
I've been having a thing for the color burgundy lately. And, flats. I needed the two combined, plus the important feature of comfiness. Found. I love these Dr. Scholl's Really Flats! They've got the comfy factor, the cute factor… I especially like the not-too-rounded-not-too-pointed toe. Awesome. I couldn't just stop at the burgundy, I had to get the leopard print too. They both work great with most fall and winter colors!
Pick #4
Okay, so I walked in on my 2 year old watching QVC a few weeks ago (he just learned how to use the remote.) Believe me, I would totally admit if I watched QVC, but I don't. I wish I had that kind of time. But, anyway they were talking about these candles that look, feel, and behave like REAL candles, but they're battery powered. Have you heard of these things?? Luminara Candles, is what they are… so cool. I now have two on my kitchen table and show everyone that walks in my house! They feel all waxy, have a soft vanilla smell, and the flame isn't just a stationary light at the top, it's a… I don't know how to explain it, but it moves and looks just like a real candle flame. It's crazy! And, it gets better… you can set them on timers or use them with a remote control, if you have them up high (or I guess if you're just too lazy to get up and flip the switch. Both great reasons for a remote. :))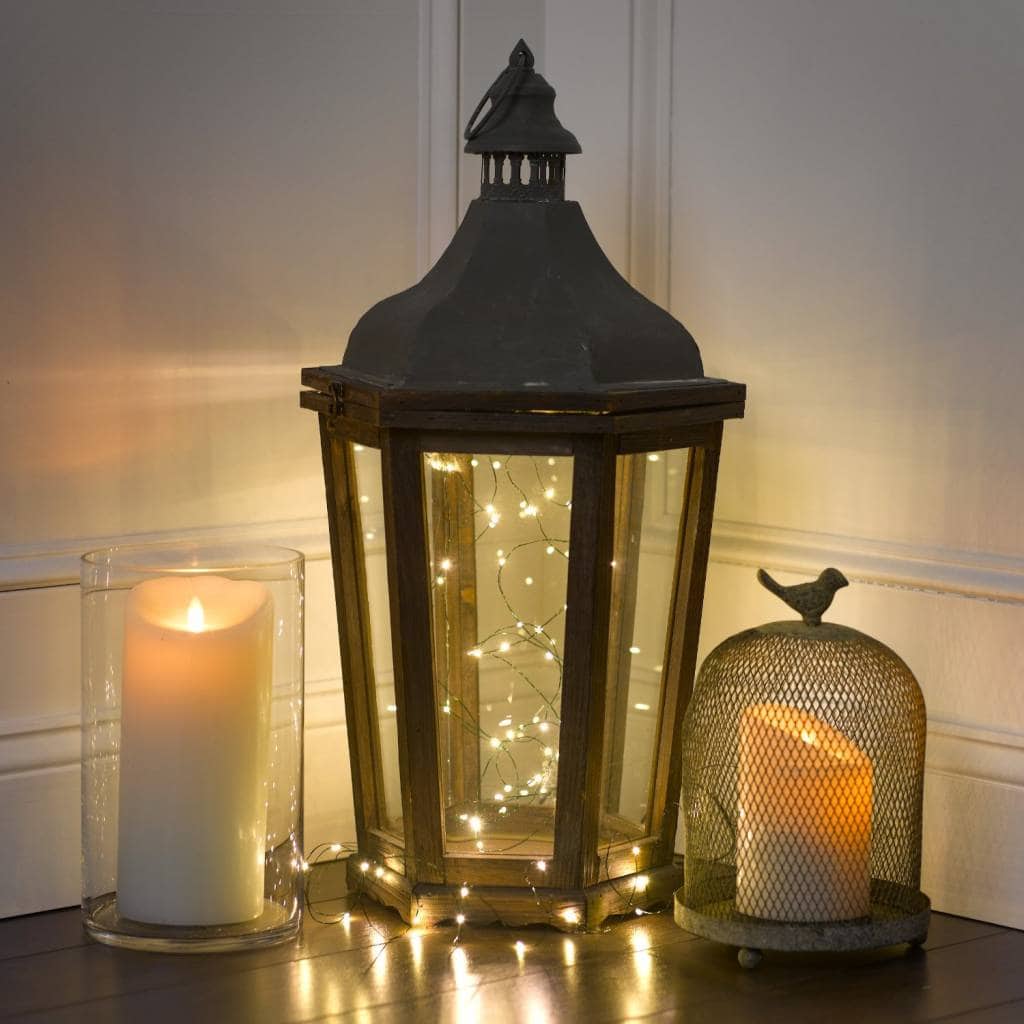 Pick #5
This was my Sunday dinner yesterday! Breakfast Burritos and Peach Cobbler, baking in our new dutch ovens. I'm so excited that I finally know how to cook in a dutch oven. It's been something I've been wanting to do for a while now, and I finally broke down and decided to figure it out. It wasn't so hard after all and we've been loving making our Sunday dinner in these, on the back porch, the past couple weeks. Dutch ovens have a magic way of making food taste SO good! The kids and husband are totally down with my new love. Products I purchased to get started: Dutch Ovens (I bought the 12 qt., but you can pick depending on the size of your family), Weber Rapidfire Chimney Starter (to quickly heat up the briquettes), Camp Chef Dutch Oven Table (no firepit needed!), Mair Dutch Oven Lid Lifter (remove the lids easily without shaking ashes in your food!), Oven Gloves (because nobody wants to burn their hands), Cast Iron Cleaner (great pot scrubber!), and these Dutch Oven Tote Bags (keeps them clean in storage and makes carrying easier!)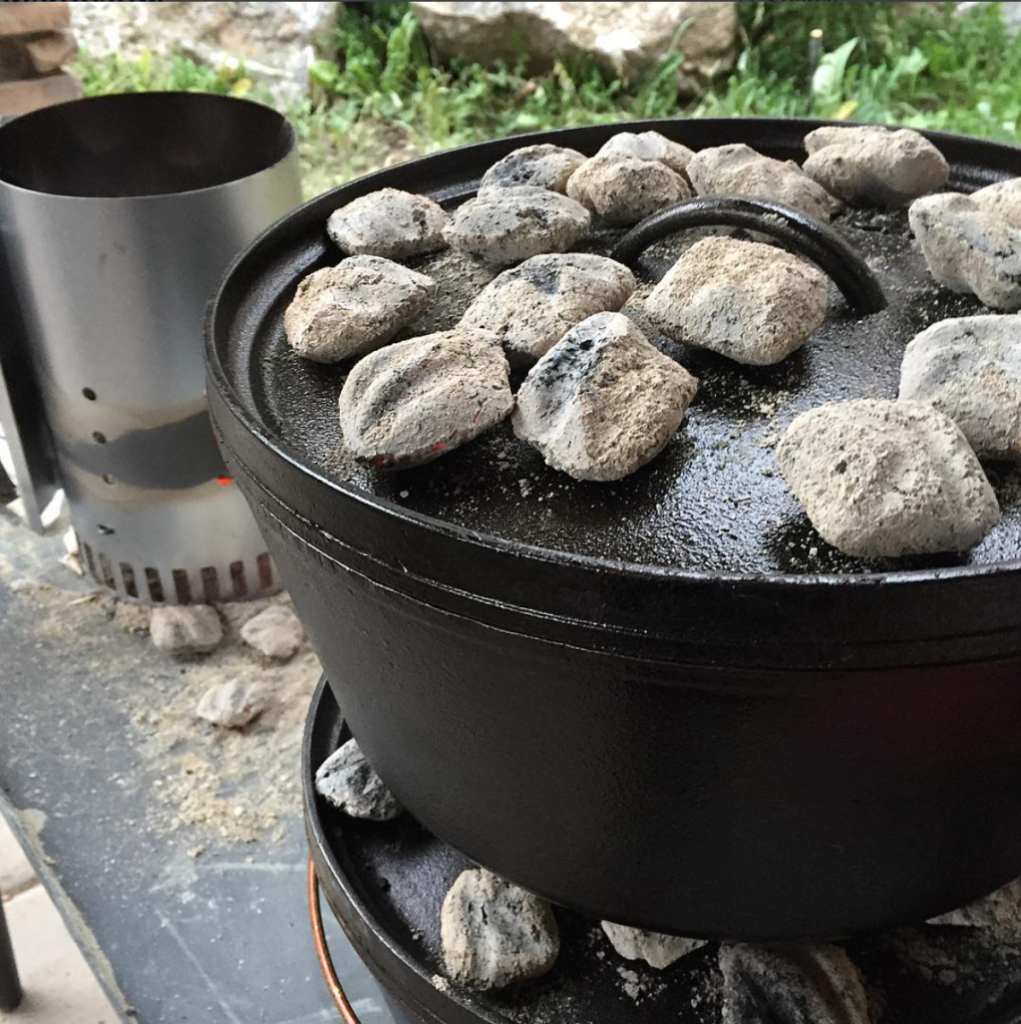 Have a great month! See you back here… oh, all the time.
To check out my picks from previous months, click on these!
September 2015 Favorite Things
If you're looking for gift ideas, be sure to check out my millions of them on GIFT IDEA CENTRAL! (And get ready for She Picks 2015, the biggest gift idea series of the year, right here on the blog at the end of November. Three weeks straight of my gift ideas!)