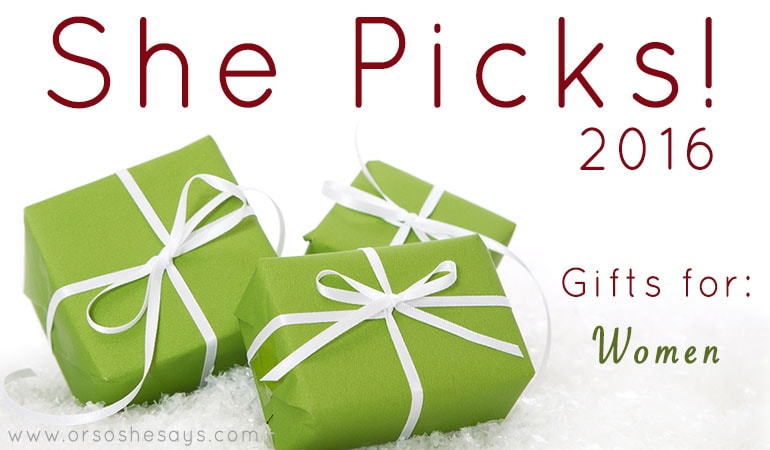 Gift Ideas for Women
Pick #1
This Naked Bee Lotion is something that my sweet neighbor told me about and I can't wait to try it! Reviewers LOVE it and say that it smells amazing, lasts all day, and really moisturizes. Plus, it's made with yummy ingredients.
The Gehwol Biosana Swiss Foot File gets incredible reviews. I just ordered one, because heaven knows my dry heels needs some help. It's double-sided, abrasive-coated, antibacterial and waterproof. People say it's seriously THE BEST foot file out there. Sweet!
The two of these together would make a GREAT gift!!
Bundle this gift with: A gift card to a spa or a great book.
Pick #2
This Cuisinart Slow Cooker will seriously BROWN your meat first, so you don't have to do it in a separate pan. Isn't that the worst part?? I was a little skeptical of this fantastic claim, but the reviews on this baby totally validate it. People LOVE it! And, not only can you brown with it, you can steam or roast, as well. I just got mine! My roast is making my house smell delicious right now. French Dips tonight!!
Bundle this gift with: this America's Test Kitchen Slow Cooker Revolution cookbook (it's on my wishlist!!!)
Pick #3
If you love GREAT leggings and/or workout pants, you've GOT to try the Zella brand at Nordstroms. Holy, yes. They fit great, they're not see-through (yikes!), and totally flattering. I'm anxious to try the high-waisted ones! Just waiting for the color I want to come back in stock.
Bundle this gift with: a top-rated Infuser Water Bottle or this top-rated yoga mat.
Pick #4
When you see a Chunky Cable Knit Slouchy Beanie with nearly 3,000 five-star reviews for $10 bucks, you buy it. You just do.
Bundle this gift with: a set of copper mugs (so popular right now!) or some gloves from The North Face.
Pick #5
I literally just added this KCOOL Phone Tripod to my wishlist. I need it!!! There have been several times that I've wanted to be included in a picture, and this would be perfect… plus, it has a remote! I know I'm not the only mom out there who isn't in many pictures. But, besides that, I'm going to start doing some live Facebook videos on the She Picks! Facebook page and I'll need something like this.
Bundle this gift with: Some yummy Sugar Rose Tinted Lip Treatment. I love that stuff!
Pick #6
I fully admit to being a shoe addict AND a gym rat. So, with that comes some shoe opinions. I've bought many-a shoe to wear to the gym and every time, I go back to my Nike Free shoes. They're the most comfortable ones I have, I feel like I can do anything in them, they look great with casual-wear, and I love the look of lots of them! On my wishlist, I have a note for my husband that says, "Any Nike Free shoes." Truth.
Bundle this gift with: my favorite 32 oz. Nalgene Water Bottle or a top-rated gym bag.
Pick #7
Have you had V Chocolates before?? YUM!!! I seriously love these everything they make. A while back I took my kids on a field trip to their factory, just hoping I could get some free samples. It worked. And, it was one of the most delicious days ever. I can't get enough, so it's a good thing they're not super close to me. But, then I just noticed they ship. Crap. Luckily, the price will hold me back enough to make any purchases just for special occasions. I really love their toffee, their caramels, and their chocolate covered strawberries are amazingly juicy. Oh, and at their factory, I tried their chocolate covered grapes… they were awesome!! I haven't seen them since, only in my dreams, but I would love to have those again one day. Okay, I need to start thinking about something else…
Bundle this gift with: Some help around the house. 😉
Need MORE gift ideas for women??
Gifts for Women ~ She Picks! 2011
Gifts for Women ~ She Picks! 2012
Gifts for Women ~ She Picks! 2013
Gifts for Women ~ She Picks! 2014
Gifts for Women ~ She Picks! 2015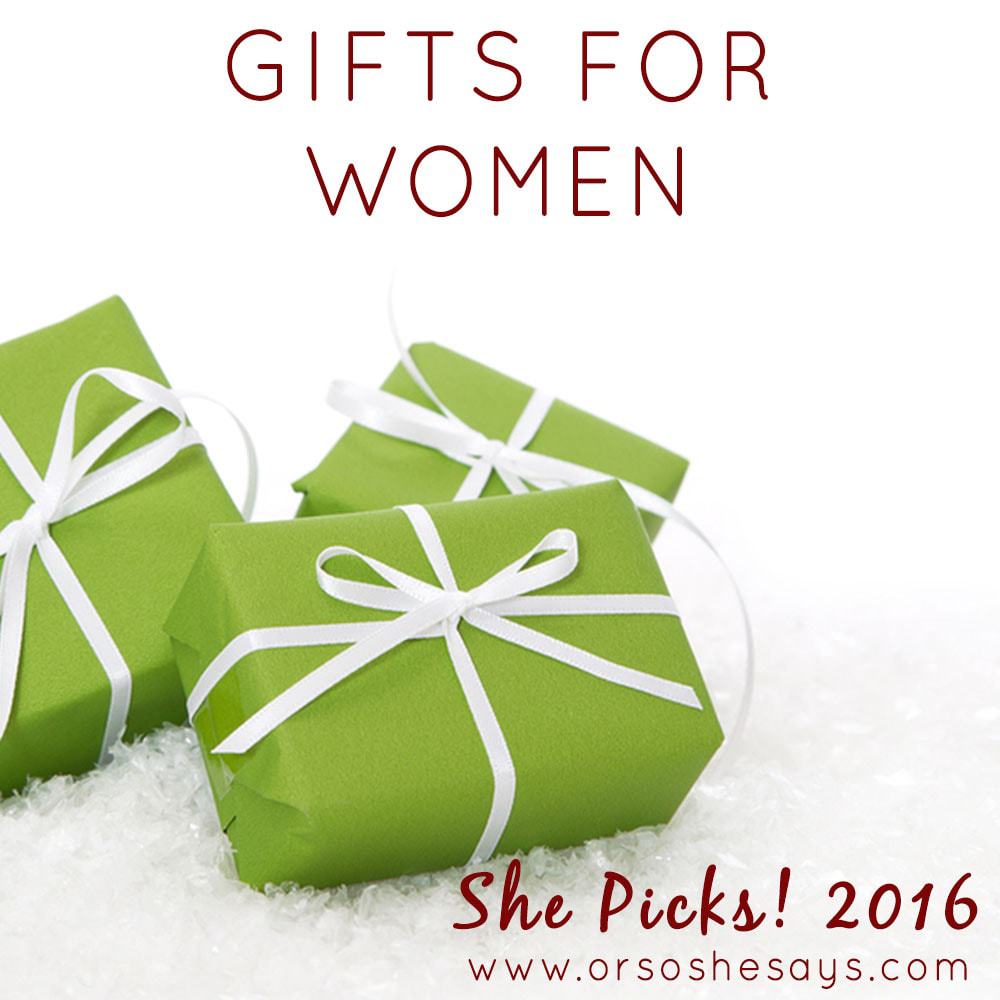 Did you miss these She Picks! posts from THIS year?? We recently shared: