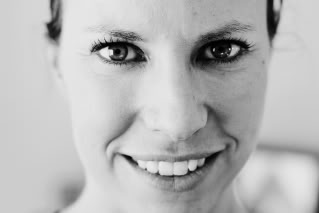 I'm Reb. Mother of four wild and wonderful (young) sons. I never imagined myself fostering and nurturing
four male offspring
. It's
takes courage
to try to turn these
little
men into
respectable Men
some day. But
here I am
. My partner in this journey is my
Shmoopy
. I keep a daily record of our hilarious lives together with these rambunctious offspring,
Reb and Jeb and our little men
. I find I laugh more than I should with these kids. You can see the laugh lines. You may catch me hiking, dreaming about skiing, talking to my girlfriends, or hiding in the bathroom with the door locked, reading a good book.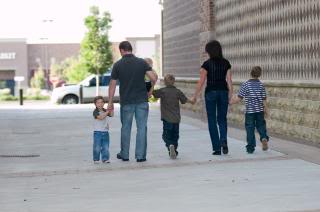 This brings me to today's post.
Dating your kids.
My Four sons are the earth and the moon and the stars, my hubby is the sun (the center of my universe). Our universe is always colliding, causing a supernova here and there, going a million miles a minute. Everyone must speak at once, the loudest, the cutest. How does one find time or energy to nurture these individuals, instead of going into survival mode, going on auto pilot? You know when you can't speak audibly, you stare into space and people start throwing grapes at you to see if you're still in there?
I relish the days when I only had one kid. Remember those times for those of you who have more than one child? I thought life was so tricky, I thought wrangling one little guy was going to do me in. Then I had more. And I missed those "crazy" days of being a new mom of one sweet son. I missed the one on one time.
I get little snippets of it here and there with each child. But the other day, my second child Max came to me and said, "Mom, when are we going to go on a date?"
"When do you want to go Max?" I inquired.
"As soon as possible. Just you and me. No one else." Max offered shyly.
"Absolutely Max, we'll go tomorrow. What do you want to do?"
"Go to that book store where we can get hot chocolate in the store."
"Barnes and Noble it is!" I chant. I arranged free babysitting for the other three. And we did. We went on our "date." We went to Barnes and Noble, grabbed a fruit smoothie (I missed the "sugar-free" sign on my smoothie, I kept stealing sips from Max) and read lots of books together.
I like Barnes and Noble for several reasons. It's like the library, but cleaner. You can put away the books you read, or not, and you can even score a cheap book for your date and they usually don't know you're being cheap. They think it's pretty special. Unlike the library, where taking books for keeps is frowned upon.
My attention was solely on Max. No distractions. We laughed, we burped (a favorite past time in our house), we raced to the smoothie counter (I let him win). It was magical and it was tender.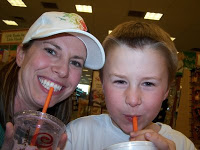 I asked a respected and beloved Aunt one time, "How are you so close to your kids?" They are mostly grown (all four of them) and happily on their way to fine adults. They are all close to her.
Her reply, "I take them out and we have some one-on-one time. It's the best thing in the world for them and for me. Especially when they are teenagers."
"Do you do it fairly and evenly, so everyone gets a stab at a date night once a month?"
"No, that would drive you crazy. Do it on a spontaneous, as needed or wanted basis. Don't keep score, just keep doing it."
These "dates" do not have to be extravagant. The important part lies in the time spent, quality not quantity. You don't have to spend a load of cash on movies and dinner. Go to the library, the zoo, the museum, the park, bike riding, roller blading, hiking, watch a movie at home together, just you two, go exploring, etc… the cheap possibilities are endless. There is no shame, no law against pulling your child from school and going to see a new movie that's out. My mom did that for my brother when Star Wars came out…in the early 1980's. Truly my brother thought he had died and gone to heaven. Your children are only that particular age once, relish in it, bask in it, sun burn yourself in their amazing glow.
I find this "time", concentrated alone time invaluable to our children. They get a chance to be an only child and have your attention for a few hours. My kids love "date night" with just them. I have no one on my hip. I can race them, tickle them, wrestle them (I have boys, remember, I do an amazing flying Nelson).I turn off my cell phone and focus strictly on the moment with that sweet little man.
Your child will feel like the most important person in the world to you at that moment. They already are, but actions speak louder than words (and osmosis–I keep telling myself they can read my thoughts and good vibes I send them through the day). You will forge an invaluable bond with that child, all of them individually. So now, go get your date on!