There are some carb-splurges that are totally worth it. One of them being soft homemade pretzels (others: chocolate molten cake, maple donuts, and fettuccini alfredo) How 'bout turning these fellas into clovers to jazz up St. Patrick's Day! Remember to start making these at least a couple hours before you need them because they have to rise a couple times!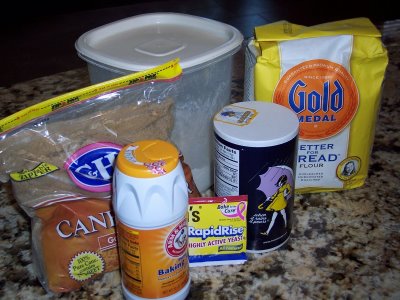 You will need a package of yeast, brown sugar, salt, flour, bread flour, water, baking soda, and butter. (Plus any toppings or dip you want…coarse salt, parmesan cheese, cinnamon & sugar, nacho cheese, marinara, etc.) This recipe made about 8 clover pretzels.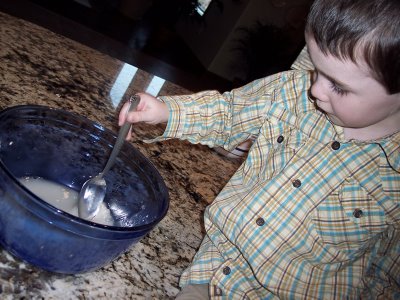 Dissolve 1 1/4 tsp. yeast in 1 1/2 cups of warm water.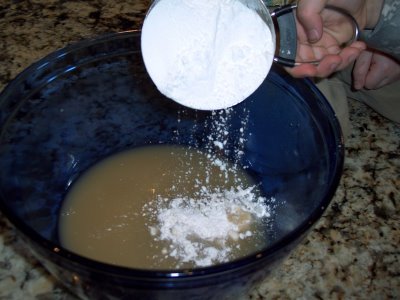 To that, add 2 TBS. brown sugar, 1 1/4 tsp. salt and stir to dissolve. Then add 1 cup bread flour and 3 cups of regular flour. Mix and then knead the dough for a few minutes.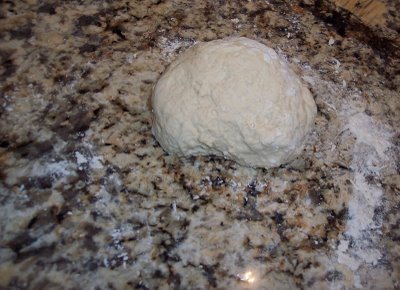 Cover the dough and let it rise at least half an hour.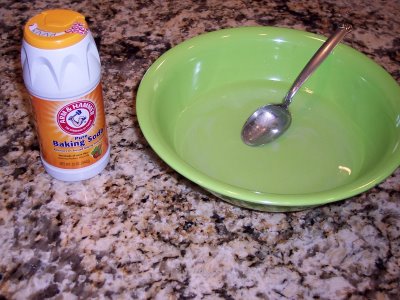 After about 1/2 hour or more of rising, pour 2 cups of warm water into a flat dish (I used a bowl but realized I needed to dump it into a flat dish like a cake pan). To the water add 2 TBS. of baking soda. Stir to dissolve and re-stir often.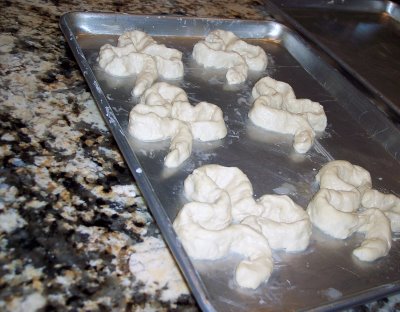 Pinch off about a plum-size section of dough. Roll until really thin (this was kinda hard for me, but try to get it about 1/2 inch thick). Shape the dough into the shape you want, I did shamrocks for St. Patrick's day. Then dip the dough into the baking soda bath. Place on a greased cookie sheet. Cover and let rise again for at least another 1/2 hour. Then bake at 450 degrees for 7 to 10 minutes, or until slightly golden on top. Immediately butter and add toppings. We had these with Ham and Potato soup! Yummers!
Soft Pretzels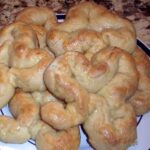 Soft Pretzels
Ingredients
1 1/2

cups

water

1 1/4

tsp.

active dry yeast

2

TBS.

brown sugar

1 1/4

tsp.

salt

1

cup

bread flour

3

cups

flour

2

cups

water

2

TBS.

baking soda

Any toppings you want or dips
Instructions
Dissolve yeast in 1 1/2 cups warm water.

Add sugar, salt and stir to dissolve.

Add the flours and knead the dough for a few minutes.

Cover the dough and let it rise for at least a half hour.

After it has risen, break of pieces and roll into thin ropes.

Shape into pretzels (or any other shape).

Dip it into a bath of 2 cups warm water and 2 TBS. baking soda.

Place on a greased cookie sheet. Cover the dough pretzels and let rise another half hour or more.

Bake at 450 degrees from 7 to 10 minutes until slightly golden on top.

Brush with melted butter and add toppings (salt, parmesan, cinnamon & sugar, etc.)