Who's on Instagram?? I've been putting a little somethin-somethin together…can't tell you about it yet. But, in a couple weeks, I've got something fun for you. Stay tuned (and be sure to follow on Instagram! @orsoshesays) In the mean time, here's some of my favorite Instagram pics, from the past week:
So, I love this picture. We were at my son's ballgame last week. I had all six kids by myself, and my two year old was having an absolute tantrum. He had just fallen asleep in the car, right as we pulled up to the field. So, he was a wreck. Deliriously tired, grouchy, and crying really loud. While his madness was clearly drawing all sorts of attention to myself, and I was juggling all my other kids, I just stopped, took a deep breath, and looked around… this is what I saw. The most peaceful, sweet scene, right next to me. I had to get a picture. Ha! You would never guess, from looking at it, what was going on just inches away. Needless to say, soon after, I had to take him to the car until the game was over, and spare the crowd from listening to any more screams. But, I'm thankful for that moment. I love how my kids love our new Benny.

It's finally hot enough, here in Northern Utah for boating. My husband looks forward to boating all winter long and the day finally came. Here's a pic from our maiden voyage of the season…

My almost 9 year old Shane has been begging me for a couple years to sign him up for fencing. I was like, 'What's that??' Just kidding. But, really I thought 'Eh, let's just stick to the basics…baseball, basketball…' You know. But, he was persistent and just last week I saw an ad for a fencing camp. I figured three days doing fencing would be the perfect way to get it out of his system, and he would be on to something else. But, no. He LOVED it. And, I must admit…I was kinda impressed with the sport. He actually got a great workout and it was fun to watch. Now, he's trying his best to recruit a friend, to get a carpool going, so mom will let him go regularly. We'll see.

My top two picks from last week's party:
Fruit Smoothie Popsicles
from I Dig Pinterest & I Did It Too!

Milky Way Rice Krispy Treats
from Mallow and Co.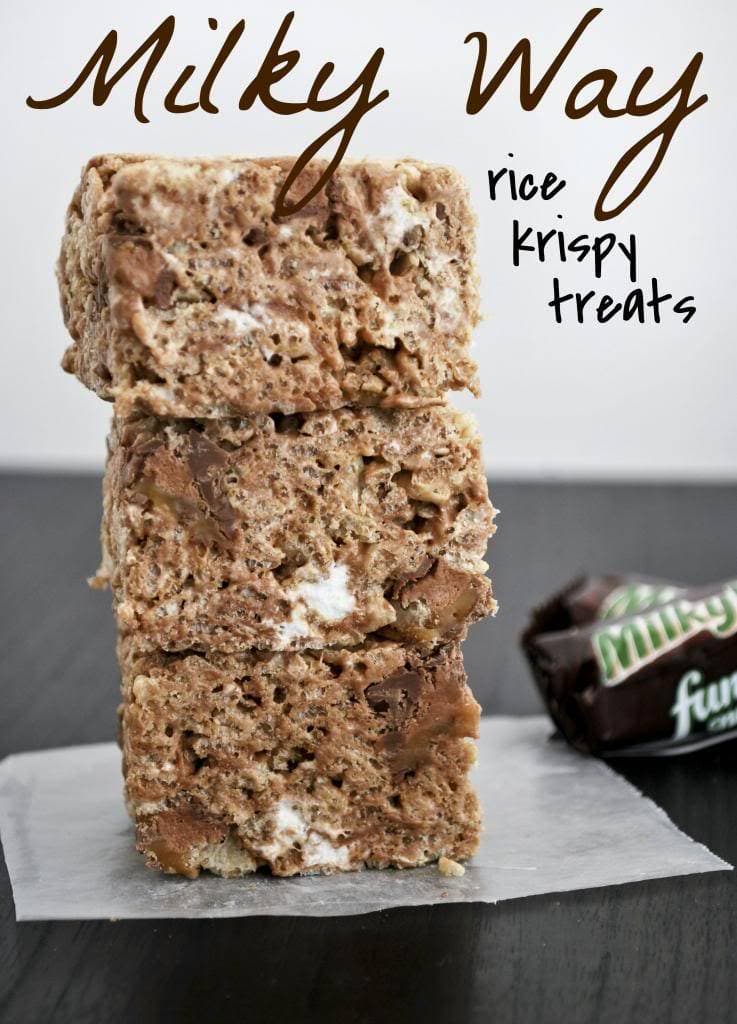 And, now it's time to share your great ideas:
Be sure to link back to 'Or so she says…' either in your submitted post or on your blog page (text link or button.) Only posts that are linked back are eligible to become a 'favorite pick' or pinned. Check out others ideas, and enjoy the creativity. Come back next Saturday and do it again! *No linking to giveaways, posts that aren't yours, etsy shops, or filthy-poo.
When you're done linking up here, visit my other favorite Saturday link parties:
What's Cooking with Ruthie?, Your Homebased Mom, & Thirty Handmade Days