I'm so glad you're here! As a lifelong member of The Church of Jesus Christ of Latter-day Saints, I'm happy to be of any assistance that I can. In today's post, I thought it would be a great idea to share why we study the Mormon Bible, as well as how to get one for free.
But first… I wanted to clarify a couple things, before we continue any further. First, this book of scriptures, sometimes referred to as the "Mormon Bible," or "Mormon scriptures," is actually called The Book of Mormon. That is the only way members refer to these scriptures, but we know what you mean, when you say "Mormon Bible." I just wanted to make it clear that when you say "Mormon Bible," it is the SAME THING as The Book of Mormon, and the latter is the term we use.
Second, members of The Church of Jesus Christ of Latter-day Saints are the SAME THING as "Mormons," but we typically do not refer to ourselves as "Mormons" any more. The term "Mormons" originated as a negative, mocking name by the same mobs that ended up murdering Joseph Smith, the prophet who translated these ancient scriptures. For quite a while, members of the Church embraced the term, because we do, in fact, read and study The Book of Mormon. We decided to not view it as a negative thing. However, in recent years, we have decided that it's important to be referred to as our given name, members of The Church of Jesus Christ of Latter-day Saints. Jesus Christ is at the head of our church, and the focus of our beliefs. We are determined to make sure His name is included, and not left out, as He makes all the difference.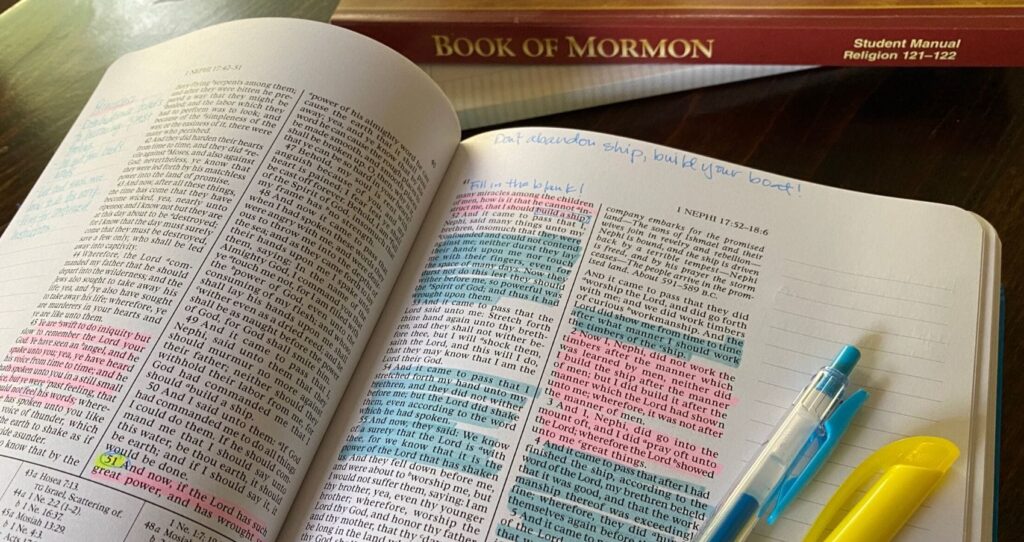 So, with all of that in mind…
Why Study the Mormon Bible (The Book of Mormon)
It has been said that if you don't learn history, you're doomed to repeat it.
My entire life I have studied a specific history book, but never took it as seriously as I should have, until now. It has warned me, inspired me, and deepened my knowledge. But, just recently, with all of the commotion in the world, my eyes have been opened to its crucial importance as a guidebook to survive these turbulent time. As a people, we have not given this history book the place in our life and hearts that it deserves, and unfortunately… history is repeating itself.
"For behold, they do study at this time that they may destroy the liberty of thy people…" (Alma 8:18)
"Therefore, they did stir up the people to riotings, and all manner of disturbances and wickedness, that they might get more employ, that they might get money…" (Alma 20:11)
"And they spit upon him, and cast him out from among them and also all those who believed in the words which had been spoken…" (Alma 14:7)
"Now the Lamanites of themselves were sufficiently hardened, but the Amalekites and the Amulonites were still harder; therefore they did cause the Lamanites that they should harden their hearts, that they should wax strong in wickedness and their abominations." (Alma 21:3)
Evil plots by those seeking power and wealth. Rioting. Laws broken, from the top to the bottom. Freedoms taken away. Censorship and bullying towards those who speak out or question the narrative. Stirring the pot, omitting the facts, and encouraging destruction. It's all in this book, and MORE. And, it's all happening in the world today.
Looking ahead to next week's reading, I'm seeing chapter headings about calls for religious freedom and increased attacks on those who worship God. Will our civilization follow suit? It's starting to look that way.
The Book of Mormon Offers Direction and Hope
So, is that it? Are we all just doomed because of our failures as a human race? Not at all. Guess what eventually happens… Christ comes! Yes!! The resurrected Christ, after conquering death, and speaking with His apostles, comes to those on the other side of the world, in the Americas. The people of THIS holy history book, The Book of Mormon, get to see and touch the resurrected Christ, feel His love, and hear His words, before He ascends back to Heaven. We have the opportunity to read those very words for ourselves, and before we know it, we will get to HEAR them for ourselves, as He is coming for us too. But, this time, He will be here to stay.
These ancient scriptures, compiled into The Book of Mormon, were protected by God for a couple thousand years, to be brought forth at a specific time, and it's very clear why. We need them. We need the warnings. We need the hope. And, we need the knowledge of how to spiritually survive, and have joy in this life, and the one to come.
"Wherefore, men are free according to the flesh; and all things are given them which are expedient unto man, And they are free to choose liberty and eternal life through the great Mediator of all men, or to choose captivity and death, according to the captivity and power of the devil; for he seeketh that all men might be miserable like unto himself.
And now, my sons, I would that ye should look to the great Mediator, and hearken unto his great commandments; and be faithful unto his words, and choose eternal life, according to the will of his Holy Spirit." (2 Nephi 2: 27-28)
How Can I Read These Mormon Scriptures for Free?
We have been blessed with several ways to read and listen to The Book of Mormon, from The Church of Jesus Christ of Latter-day Saints, for free. Let's go over some of the options that are available:
May you ever feel God's love and guidance in your life.
Join 180,000+ Others & Follow OSSS for Lots of Family Ideas!
NEWSLETTER (free most-requested family recipes download included!)
PINTEREST (lots of awesome family related ideas!)
Pin This Image to Save This LDS Book of Mormon Post: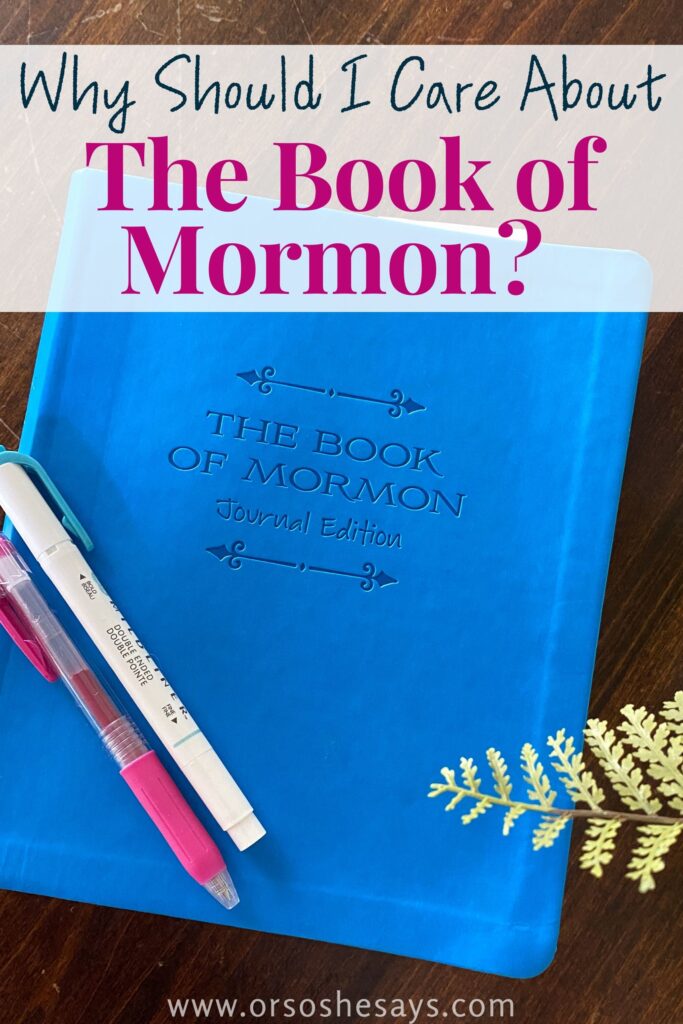 If you loved this info about the Mormon Bible online (The Book of Mormon), check out: