I know summer is basically over since kids are back in school and the new routines are in full swing… but with Labor Day it's like one last chance to celebrate sun and warmth and delicious summery treats. So if you're still looking for something cool, savory, and refreshing to add to your BBQ or potluck menu for Monday, then look no further! This recipe for Nutter Butters ice cream is no-churn, and a great way to get the kids involved in the kitchen.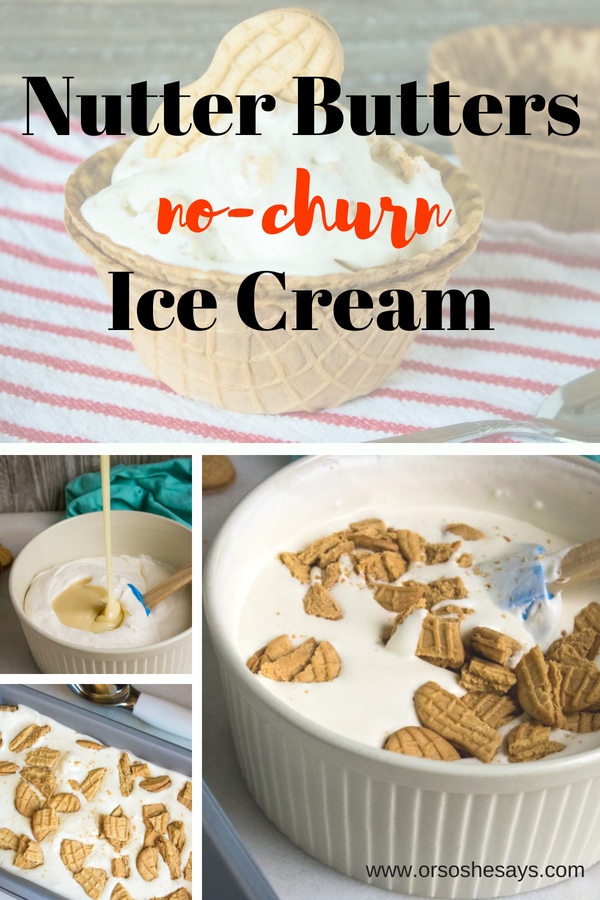 This no-churn Nutter Butters ice cream recipe will do best if left to freeze overnight, so get started on this Sunday to be sure it's ready to go on Monday. You could definitely get by with only freezing it for 5-6 hours, so if you're in a time-crunch, you could make this early Monday morning and have it ready to go for a late-afternoon party on Labor Day. My kids are on a huge mix-in kick with their ice cream and frozen yogurt lately, so they love that this ice cream can be topped with cookies, and that they get to crush them up themselves. Hint: when you have little helping hands with you in the kitchen, and you need to crumble something, just put it in a big zippered bag and let them smoosh away. It contains all the mess, and gives them such satisfaction to crush without restraint!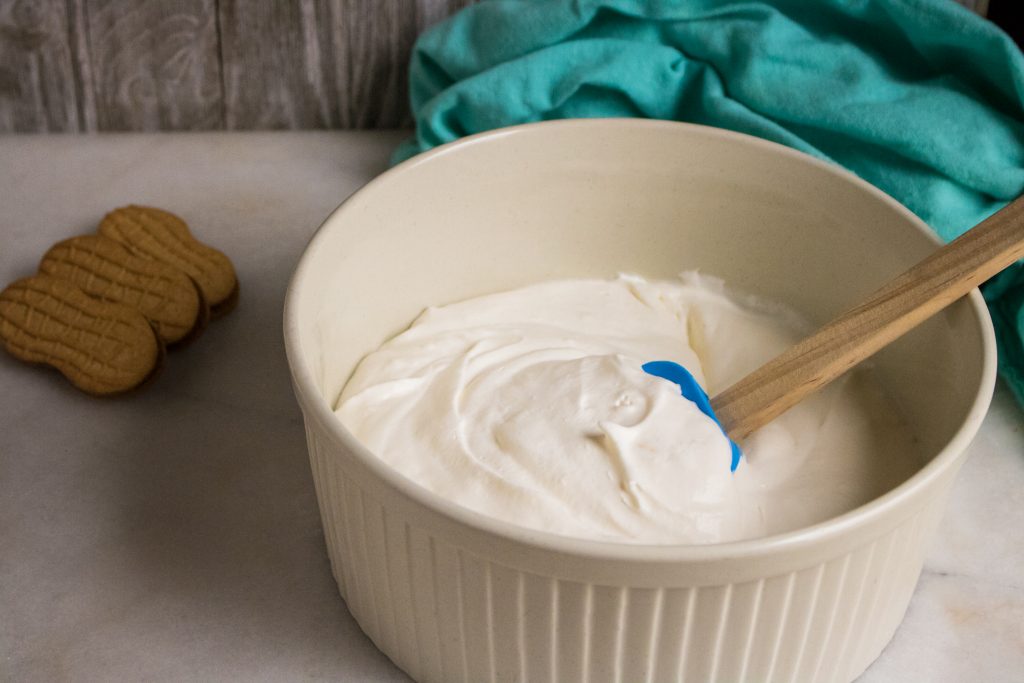 With only four ingredients to make Nutter Butters ice cream, this recipe is so simple. I love when a meal or treat takes just a little bit of effort for a huge and tasty payoff!
You could definitely layer other goodies into the Nutter Butter ice cream, so feel free to go crazy! So much goes well with peanut butter, so I honestly think the possibilities are endless: chocolate candies, a drizzle of caramel or hazelnut spread, or even mini marshmallows for a s'mores like flavor. What about banana chips, or mini pretzels? The wheels are turning in my head and now I'm drooling. Definitely get creative and let everyone customize their own serving. You don't have to mix everything into the original ice cream, and can instead set up a simple ice cream buffet bar so everyone can choose their mix-ins. At a frozen yogurt place, that's probably my kids' favorite part! I hardly put any froyo into their cups because I know they really just want to fill it with toppings.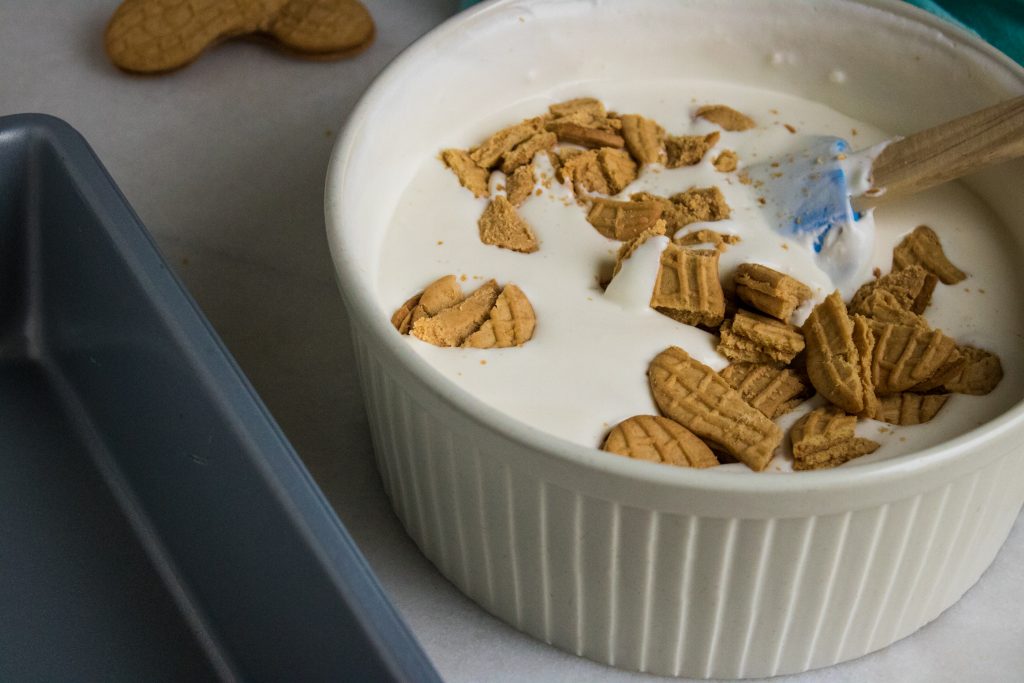 Recipe for Nutter Butters no-churn ice cream below.
Nutter Butters No-Churn Ice Cream
Ingredients
2

C

Cold Heavy Whipping Cream

1

14 oz

Can of Sweetened Condensed Milk

1

tsp

Vanilla Extract

1

C

Crushed/Broken Nutter Butters
Instructions
With a mixer, beat cold, heavy whipping cream until thick.

Pour in sweetened condensed milk and vanilla. Fold in until smooth.

Pour half the ice cream into a freezer-safe container. Top with half the broken Nutter Butters.

Add a second layer of ice cream and Nutter Butters.

Freeze 5-6 hours, or overnight. Soften 5-10 minutes before serving.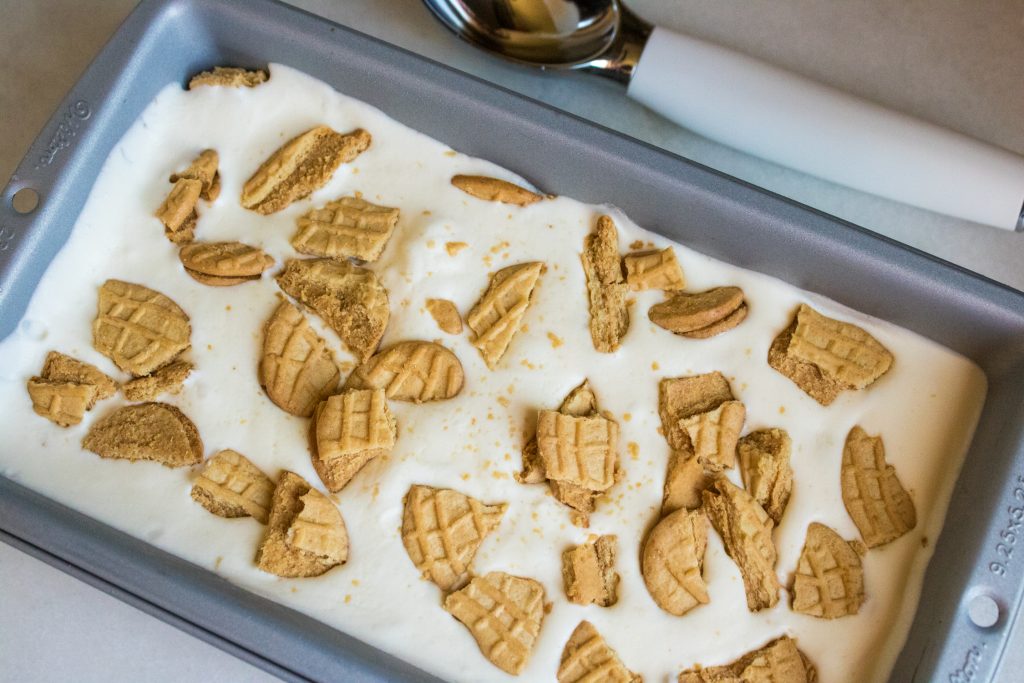 With the mix of salty and sweet, Nutter Butters ice cream can't be beat. Say goodbye to summer with a proper send off, and finish your family meal with this no-churn dessert. Let me know if you get creative with your Nutter Butters flavor complements! I think I'd go with the chocolate 😉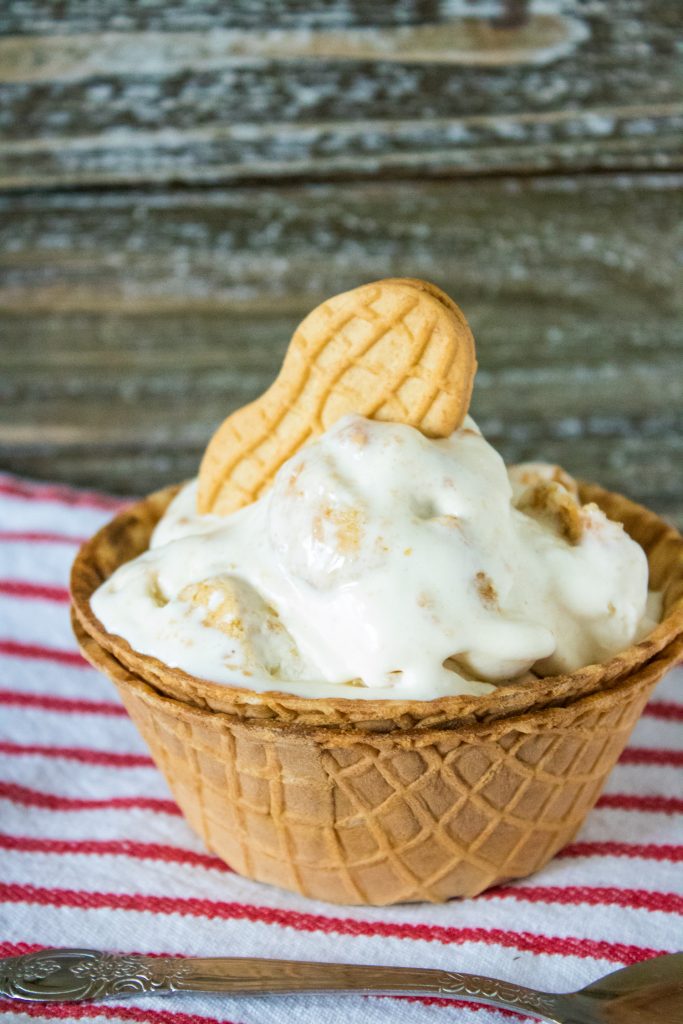 Get more great desserts here: