No churn ice cream is the best thing ever. Let's think about this… 'no churn' and 'ice cream.' Are we all on the same page that we're talking about perfection? Whether you're just hot and need a cool treat, or you're entertaining a crowd, these no churn ice cream recipes will keep everyone happy. We scoured the internet for lots of fun and different ice cream flavors that offer the no churn feature, and we're feeling pretty confident you'll find what you're looking for. Check 'em out!
20 Scrumptious No Churn Ice Cream Recipes

No Churn Cake Batter Ice Cream Funfetti by Life Made Sweeter. Funfetti is always a perfect party choice! It brings adults back to their childhood and makes the kiddos smile. (We also love the Funfetti Cheesecake Dip!)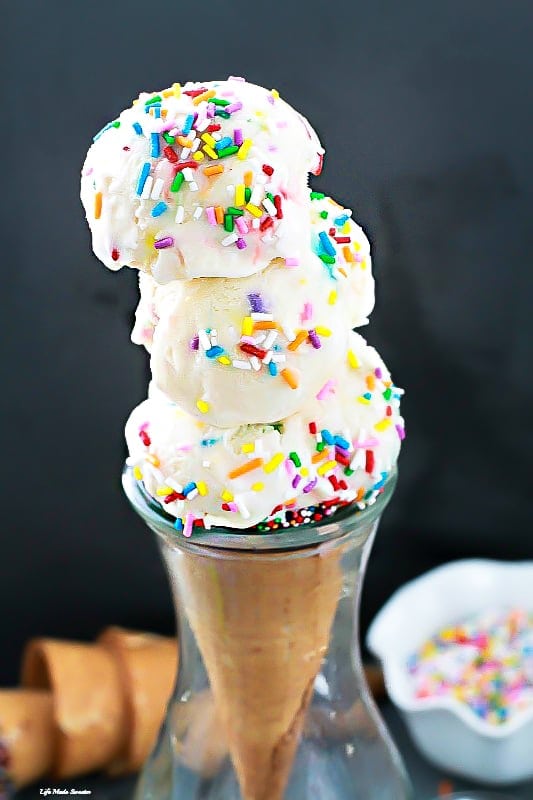 No Churn Fresh Peach Ice Cream by 'Or so she says…'. Peaches are one of my top fruits and this no churn ice cream recipe is the perfect way to showcase peaches. Crumble a little granola on top and YUM, you have the perfect peach dessert!
Healthy Peanut Butter Chocolate Banana Ice Cream by The Creative Bite. This flavor combo of peanut butter, chocolate and bananas is simply meant to go together!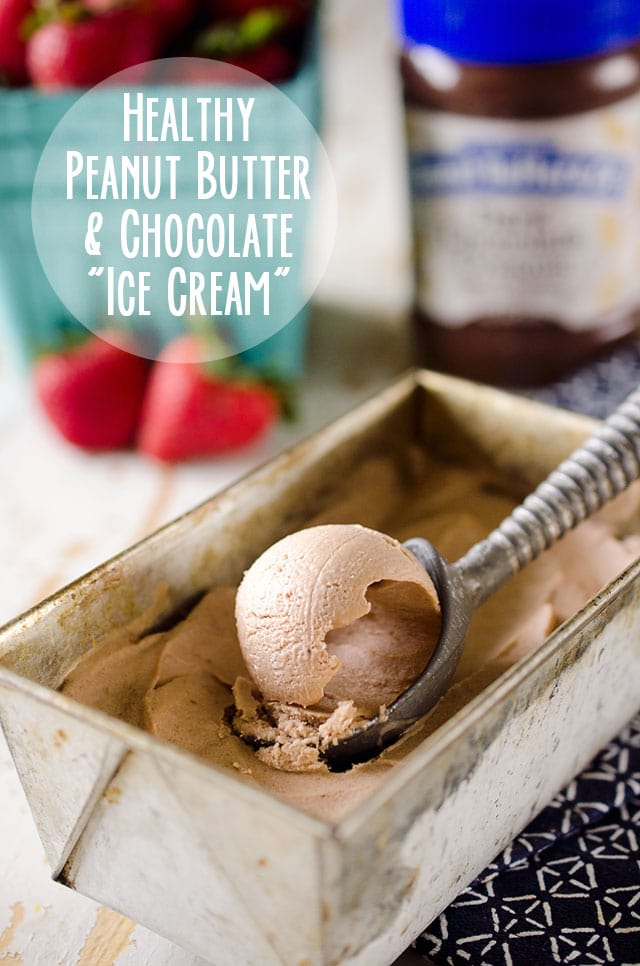 No Churn Mint Chip Cookies and Cream Ice Cream by Julie's Eats and Treats. This recipe for no churn ice cream could easily be varied with other cookie flavors, but mint… hello.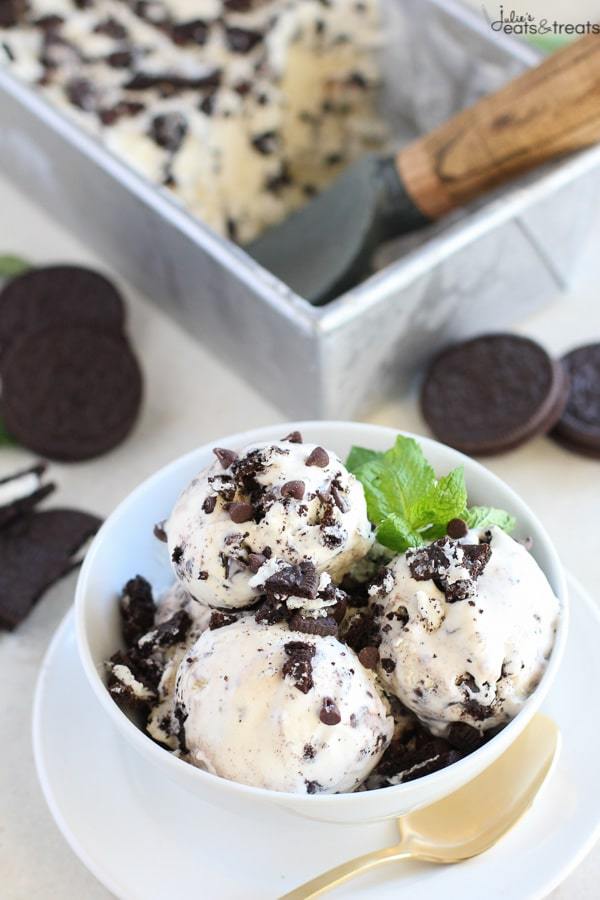 Key Lime Pie Ice Cream by Spend With Pennies. Your favorite summer dessert, Key Lime Pie, as ice cream? I love the graham cracker crumbles on top!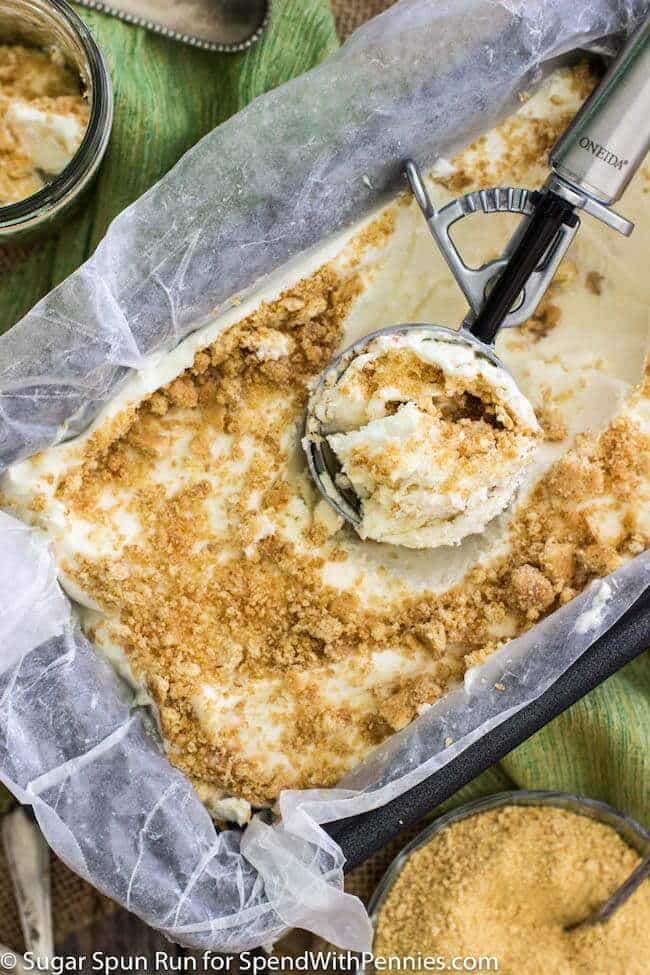 2-Ingredient Blackberry Ice Cream by The Petite Cook. Just two ingredients? How could this be?!?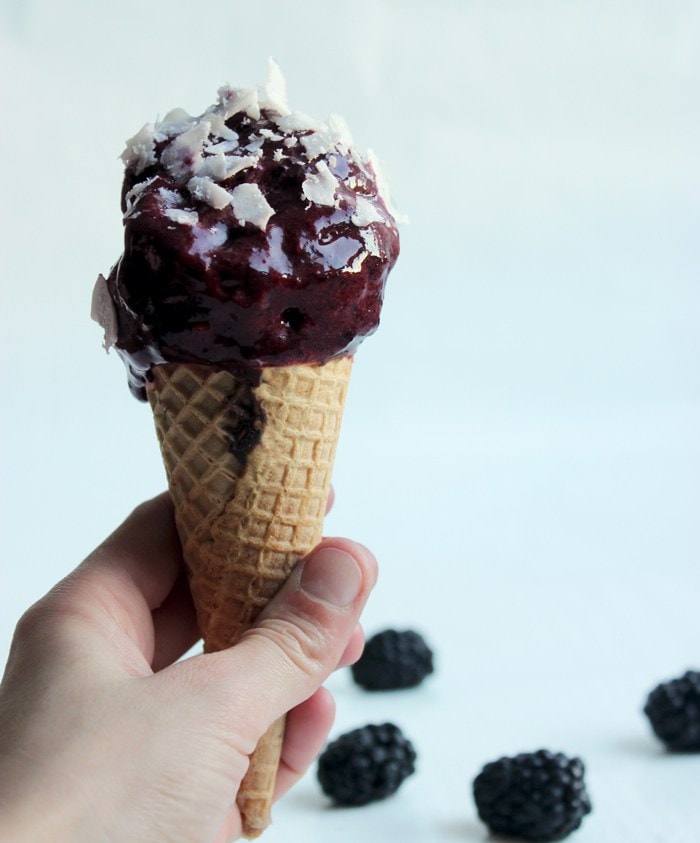 Salted Caramel Bourbon Nutter Butter and Chocolate Chunk Ice Cream by Averie Cooks. Okay, let's just ponder the name of this no churn ice cream for a minute… anything salted caramel, and I'm there.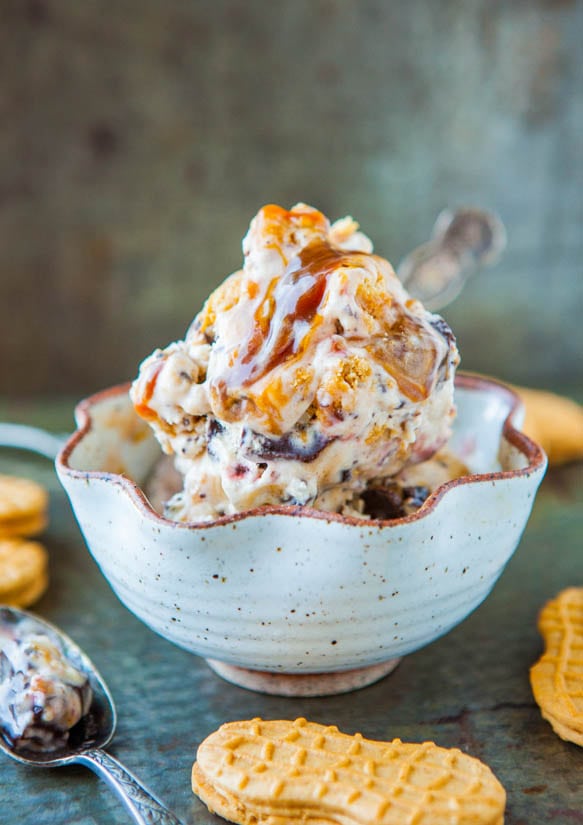 No Churn Peppermint Chocolate Chip Ice Cream by Cincy Shopper. Look how pretty this ice cream is! Now you don't have to wait until Christmas time for the seasonal peppermint desserts and ice cream to be available. Sweet.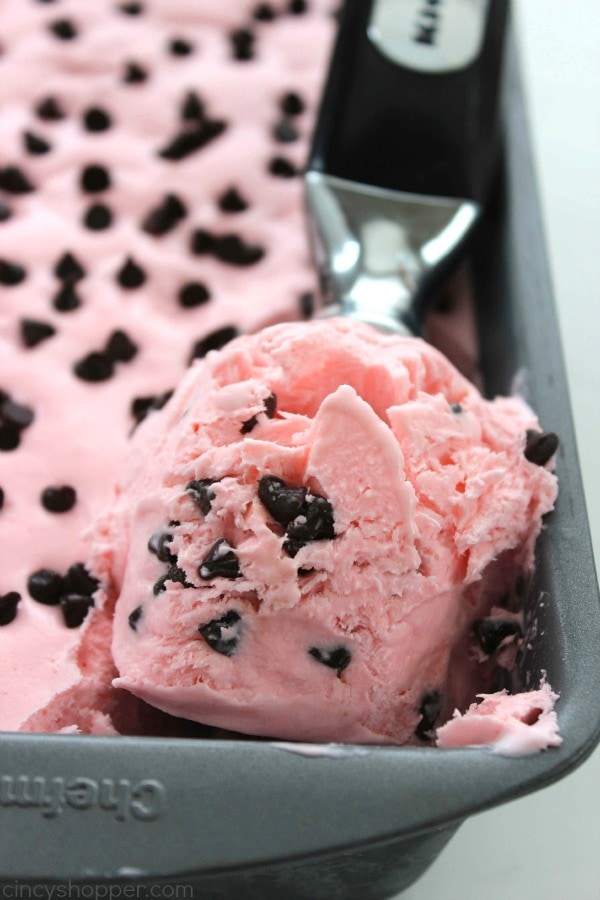 No Churn Rhubarb Ice Cream by Older Mommy Still Yummy. I'm a little embarrassed to say I have never had rhubarb anything. Maybe it's time…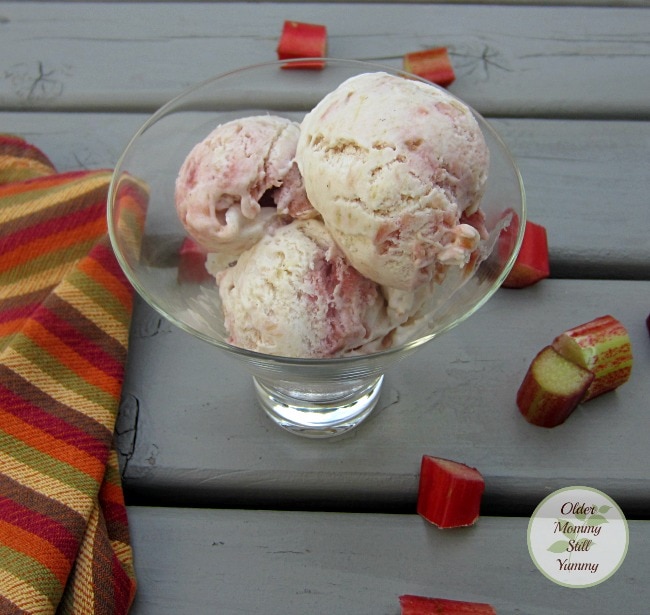 Strawberries and Cream Ice Cream by Wine and Glue. Always a safe choice because pretty much EVERYONE loves strawberries and cream!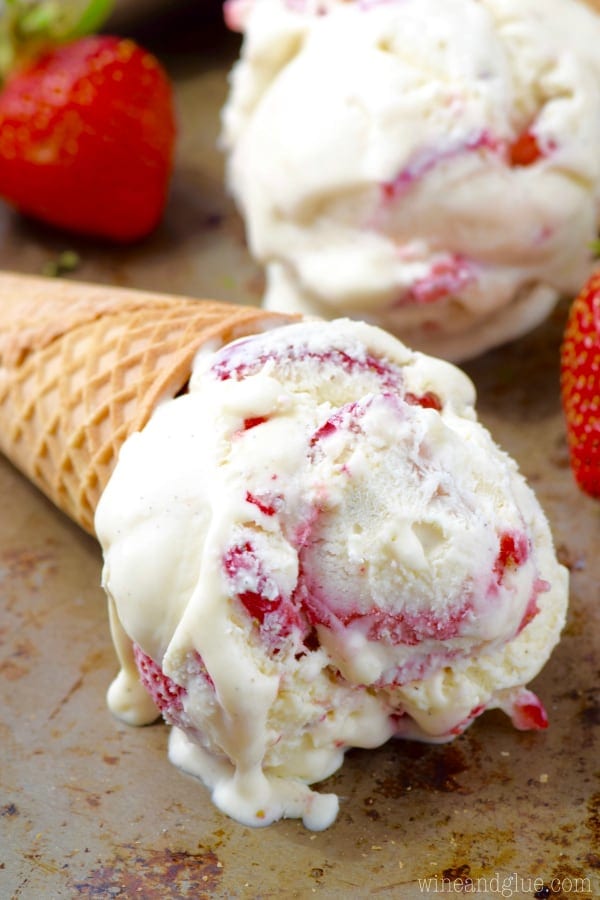 No Churn Honey Nut Ice Cream by Honey and Birch. My husband's favorite cereal gets it's very own ice cream flavor. I'll have to make this for him! Cereals seem to have a knack for making yummy desserts. Here's another one: Whaatchamacallit Cereal Bars

No Churn Reese's Peanut Butter Ice Cream by Cincy Shopper. One of my favorite things is to get the Dairy Queen Reese's Peanut Butter Cup Blizzard and hope for as many chunks as possible. It's soooo good. I love the idea of making my own ice cream with that heavenly candy, so I can control the chunk size… like, keep it FULL size.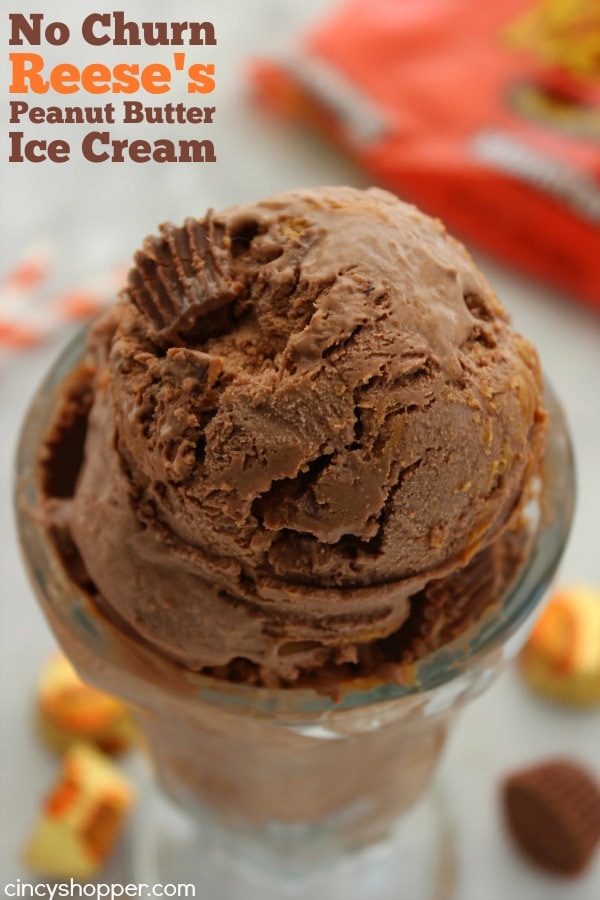 Dulce De Leche Ice Cream by The Little Epicurean. This would be fun to serve after a scrumptious Mexican dinner!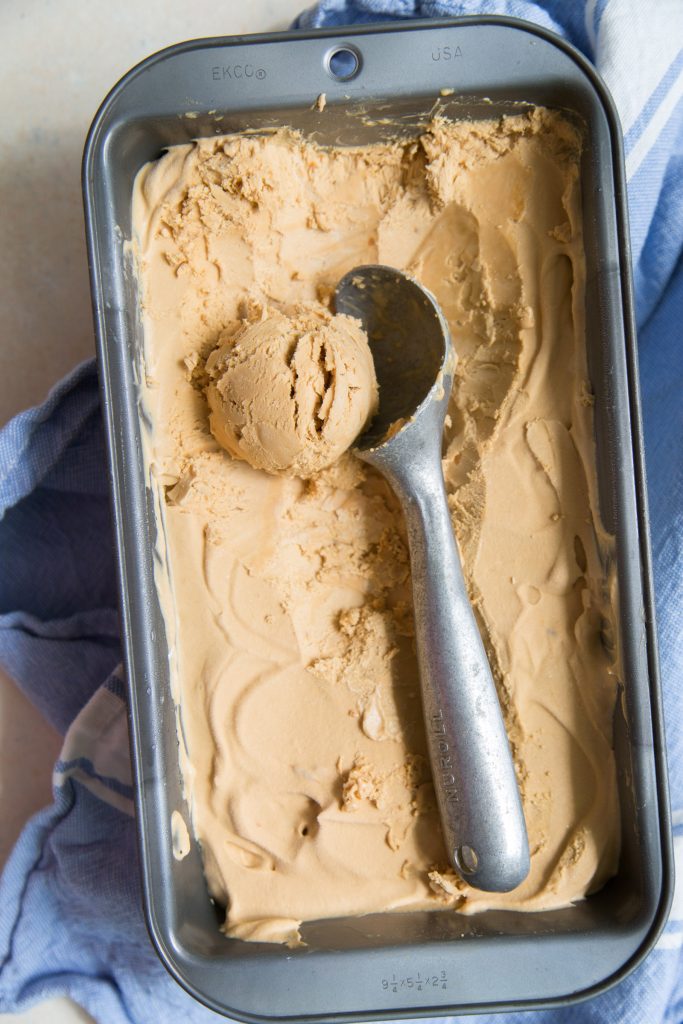 No Churn Condensed Milk And Jam Ice Cream by Cook Republic. So many ways to change this recipe up!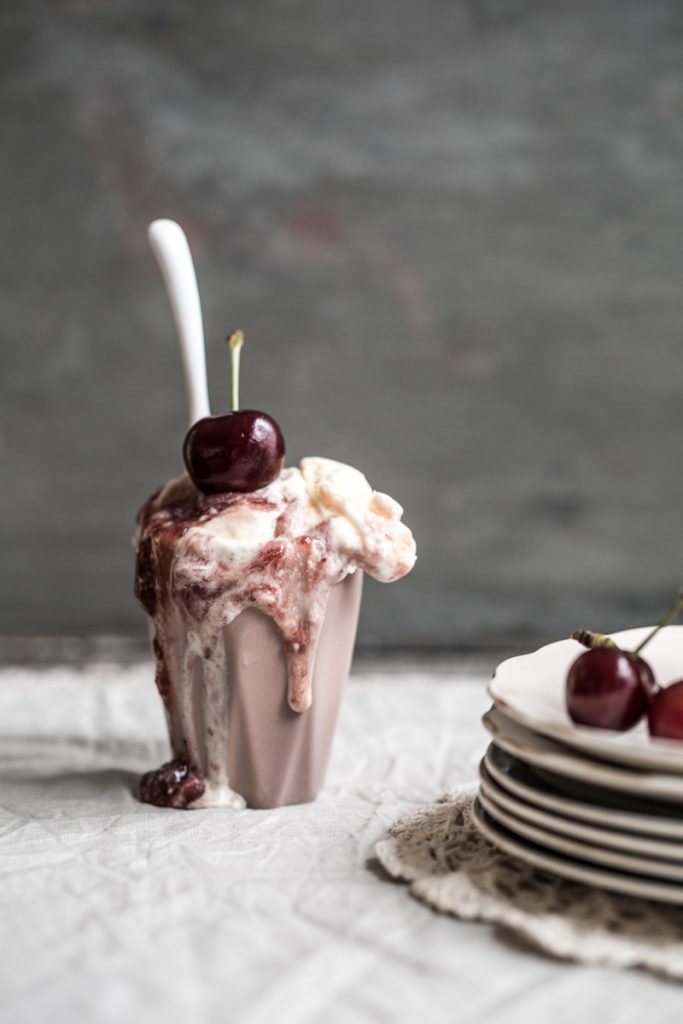 No Churn Black Forest Ice Cream by Life Made Sweeter. Cherries and chocolate… what dreams are made of. 🙂 Have you tried this Chocolate Cherry Fruit Dip? Also, a winner.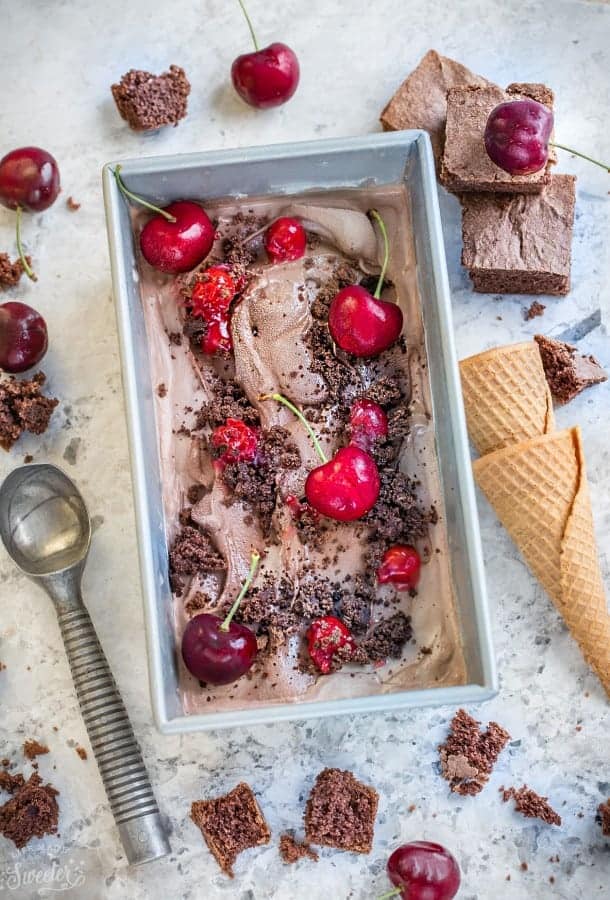 Coffee Fudge Chunk Ice Cream by Lexi's Clean Kitchen. For all of the coffee lovers out there, this is for you! Your favorite flavor made even better with fudge chunks!!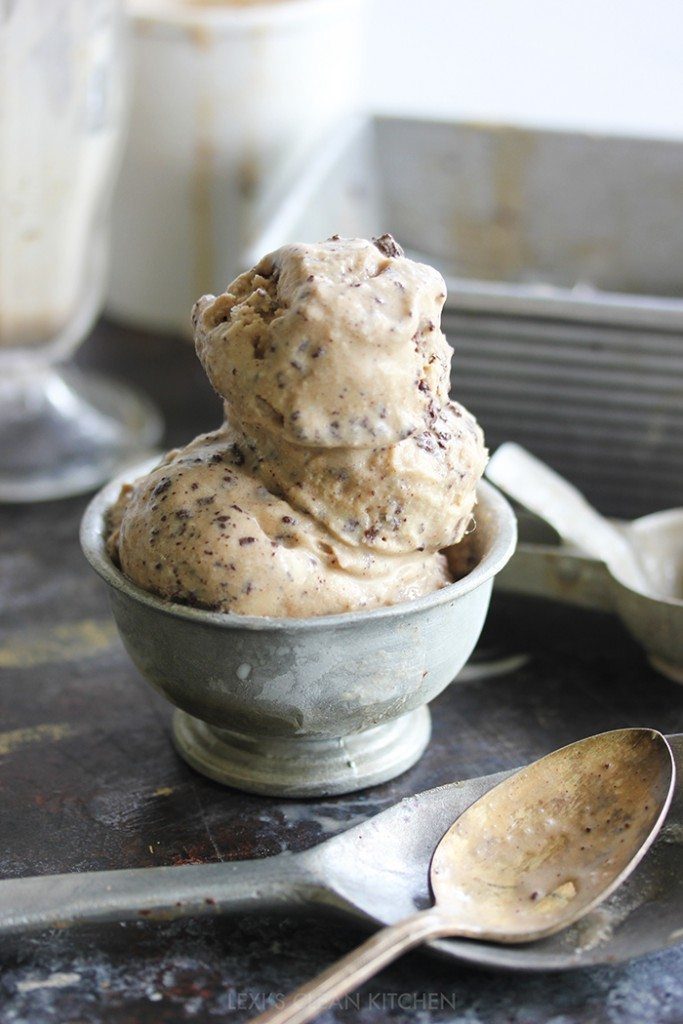 No Churn Roasted Balsamic Strawberry Ice Cream by My Little Larder. I'm totally intrigued by this recipe, so I had to share it. Roasted balsamic strawberries? Have you tried anything like that before??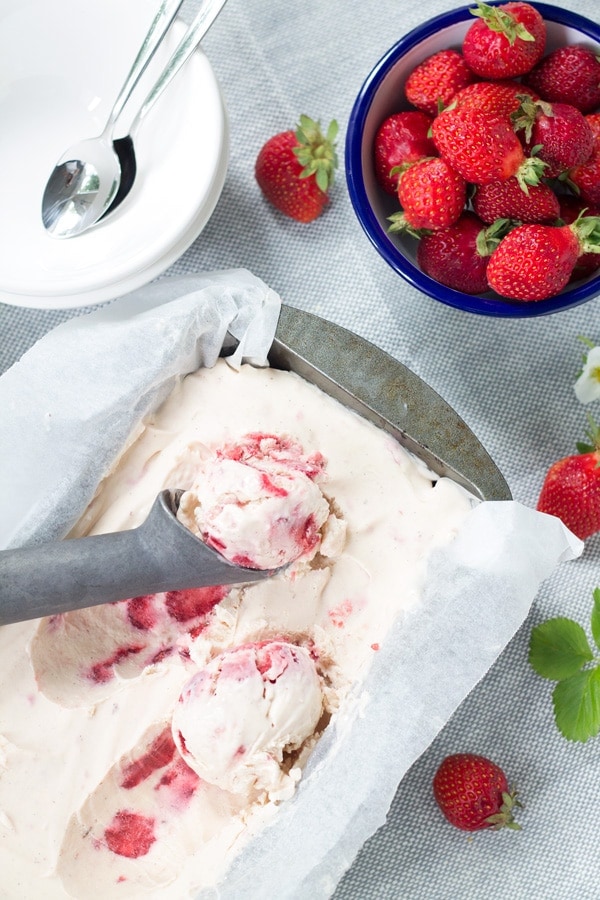 No Churn Pumpkin Spice Ice Cream by Simply Recipes. It doesn't have to be fall to enjoy one of our favorite flavors. Pumpkin can be a year round thing, for sure! You have my permission.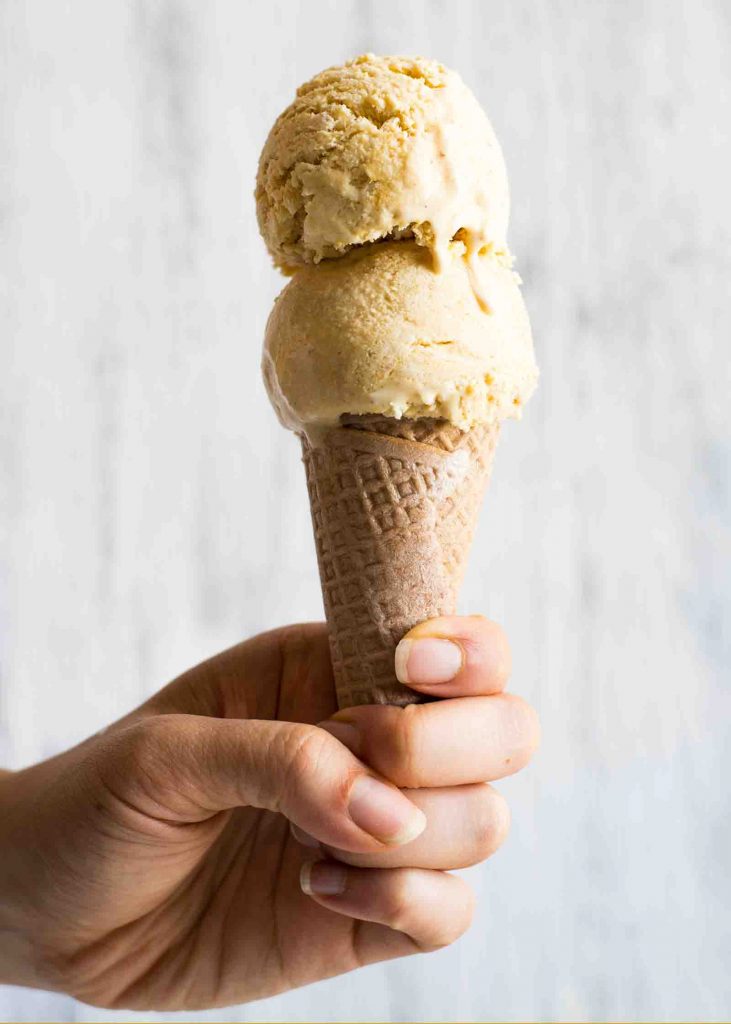 3-Ingredient Creamy Coconut Ice Cream by The Kitchen Is My Playground. There's just something refreshing about the flavor of coconut. Maybe because it whisks your mind away to a beach in the tropics, listening to the sound of the waves… I can see it now… give me coconut.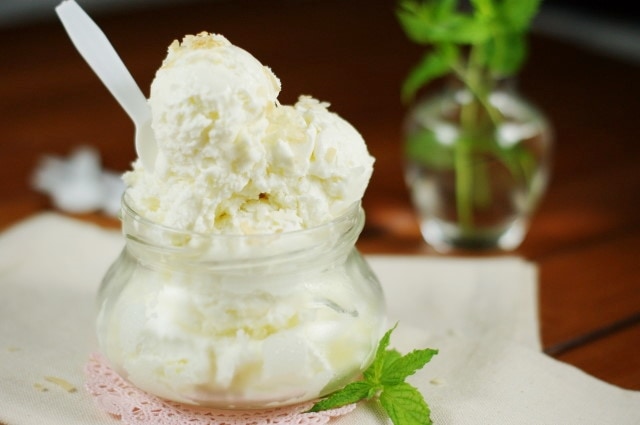 No Churn Lemon Pie Ice Cream by AZ Grab A Plate. No summer would be complete without the taste of lemon on a regular basis! I love this pie variation on lemon ice cream. Graham crackers are always a welcome addition in my book!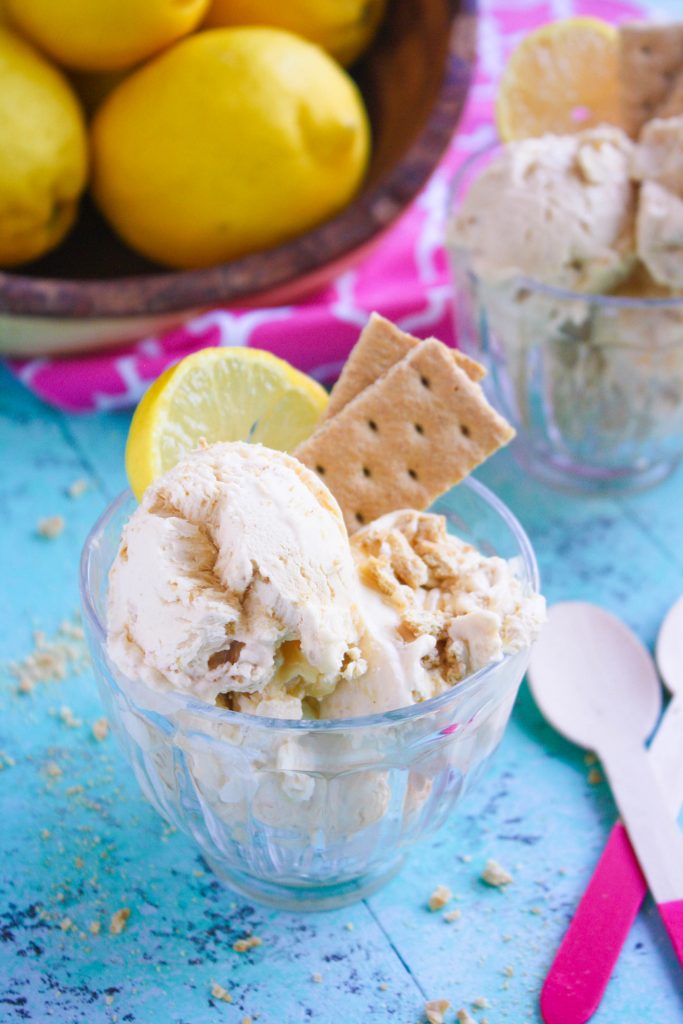 With a no churn ice cream recipes list as extensive as this, you're bound to find something to interest your summer-loving crew. BUT, WAIT! There's more…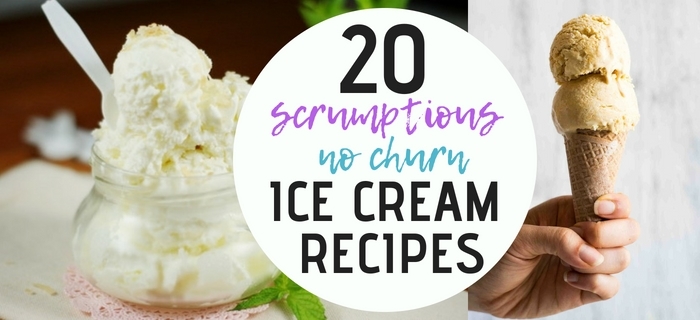 If you loved this post on no churn ice cream recipes, you might want to check these out:
These little Pink Lemonade Ice Cream Pies are soooo easy to make and can be prepped in just 5 minutes. Doesn't get much better than that! Oh wait, it does… they're super cute and yummy too.
Who loves Oreos?? Who loves butter mints?? If that's you… this recipe will be your new best friend. Introducing Butter Mint Oreo Ice Cream Bars. Again, just minutes to prep! And, the whole thing will be gone in minutes too. 😉
If you have a Monster's Inc fan on your hands, they'll love this Monsters Inc Ice Cream Treat. By far the easiest recipe shared in this post today, but still a huge kid-pleaser!