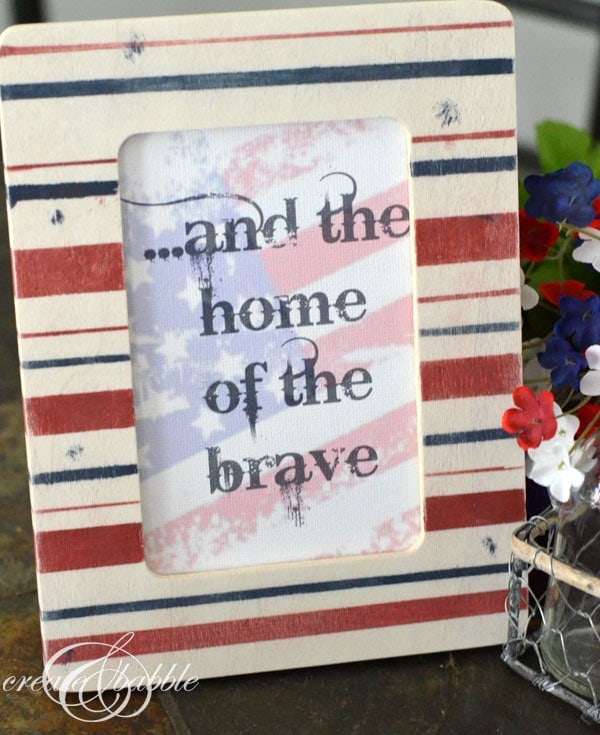 Have you seen these cute wooden frames at Michaels? I spotted them the other day as I was headed to the check-out line. What caught my eye was the price: $1. Yes, one dollar! I grabbed a couple. My crafty mind was spinning thinking of all the ways I could decorate and use these frames: paint, vinyl, stickers, mod podge, washi tape….. Now I have to go back for more!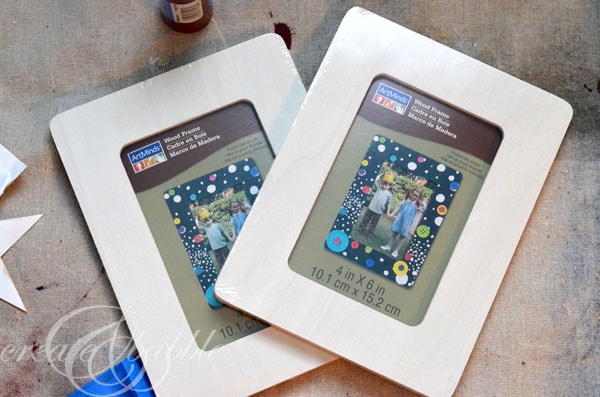 Since today is Memorial Day, I wanted to make a patriotic frame. Here's how I painted my frame: Using painters tape, I taped off the frame in varying widths and using paint I had on hand, I painted red and blue stripes. I didn't measure or anything- just eyeballed it. I was going for a rustic, shabby look, so after my paint was dry, I lightly sanded the whole frame.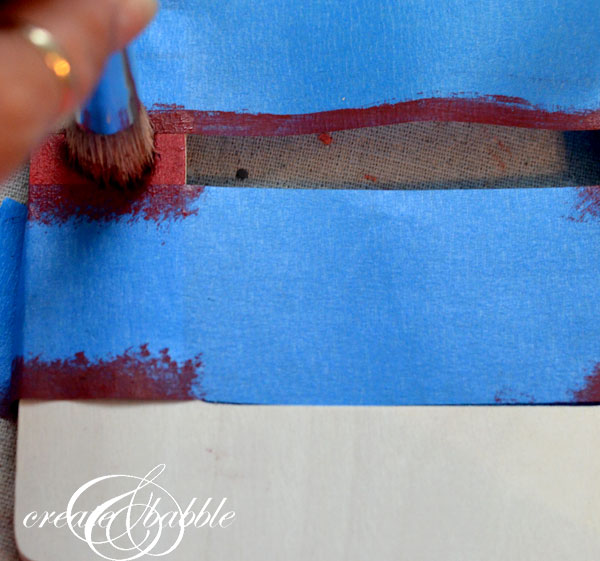 Since I'm kind of a lazy crafter, I reused the strips of painters tape and ended up with a few little oops splotches of paint between the stripes. No problem – I just added a few more splotches and I think it adds character and goes with the shabby, worn look I was going for.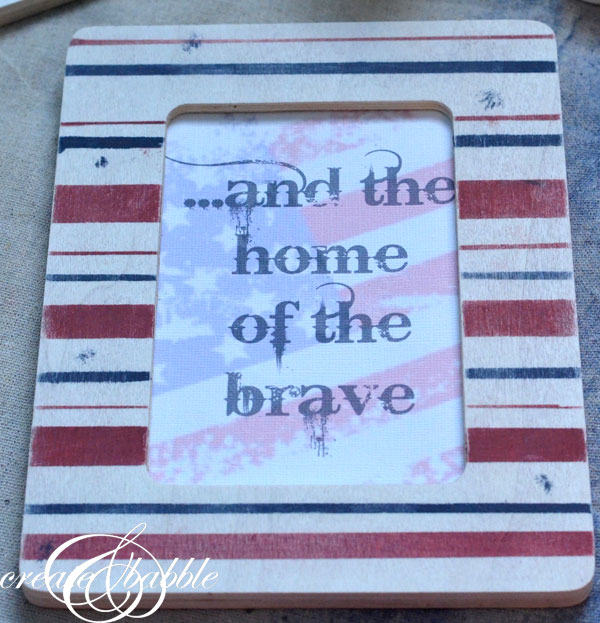 This frame would be perfect to display a photo of a member of your family who is or was in the military. For mine, I made a 4″ x 6″ printable that I'm happy to share with you.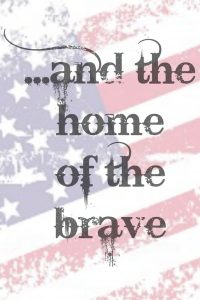 Download the printable here.
This frame goes along nicely with the canvas flag that I made last week. There's a lot of crafting and DIYing going on over at Create & Babble. I'd love to see you there!