These easy to read and understand Primary Talks are written based on the Come Follow Me for Primary Lessons for the month of August. The gospel topics covered are universal, however, and could be given at any time during the year!
There are four talks included in this article. You can download all four talks here. (August Primary Talks Printable PDF) This option is very handy for Primary workers. Otherwise, each Primary talk is available below either as a printable PDF or a downloadable image file.
Primary Talks for Children ~ August 2023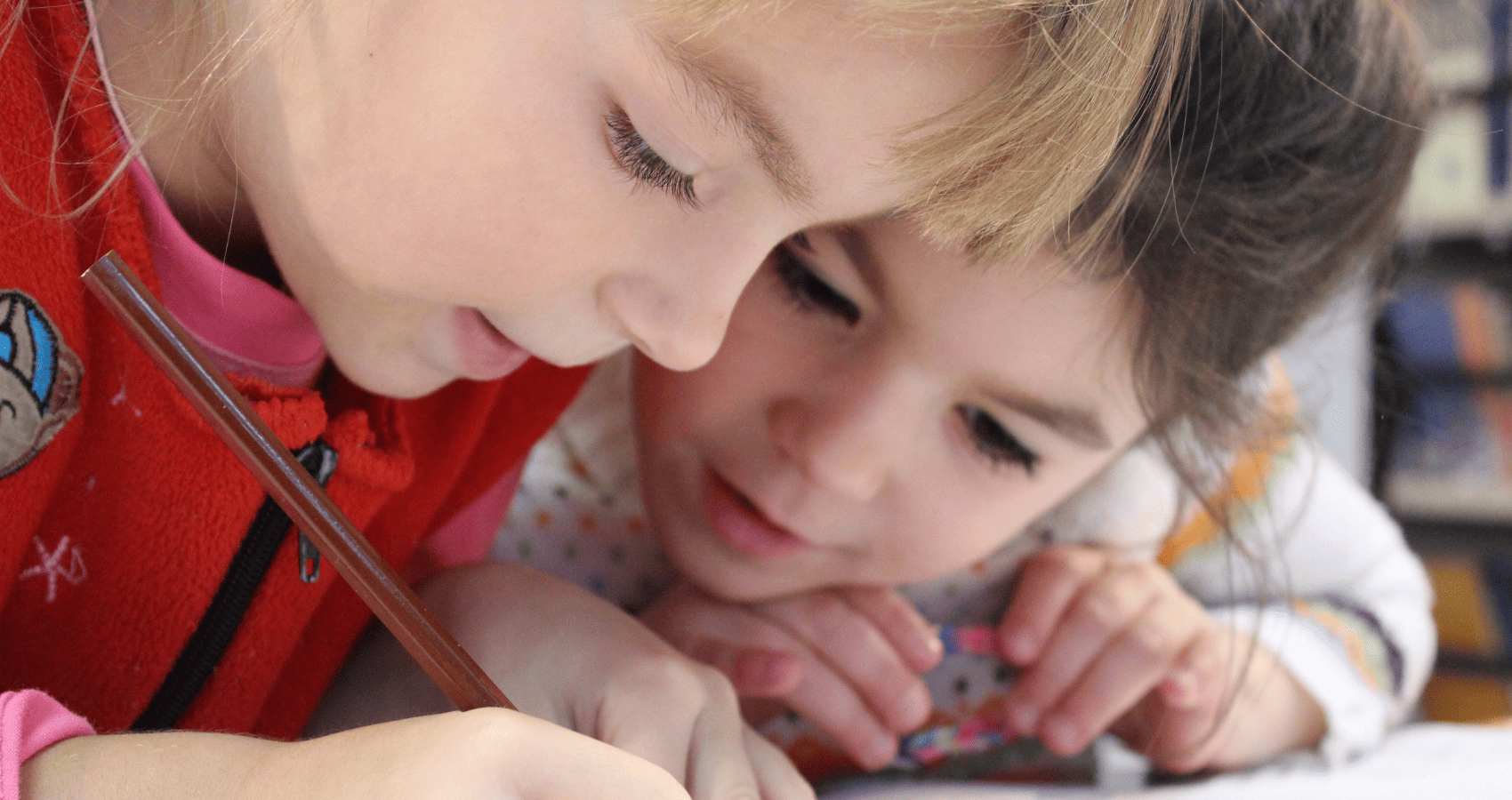 August 6 Primary Talk: Be Of Good Cheer
There are many ways that the Spirit can bless our lives. The Holy Ghost can help us to find truth and guide us to make good choices.
When we are feeling sad, the Spirit can bring feelings of peace. He can give us hope and happiness in our hearts. Have you ever felt sad and then said a prayer and felt a little bit better? That is the Holy Ghost helping you.
There is a verse of scripture that says, "Be of good cheer." God wants us to feel happy. When we choose the right and listen to the Holy Ghost, we can be of good cheer!
Download Printable PDF: Primary Talk "Be of Good Cheer"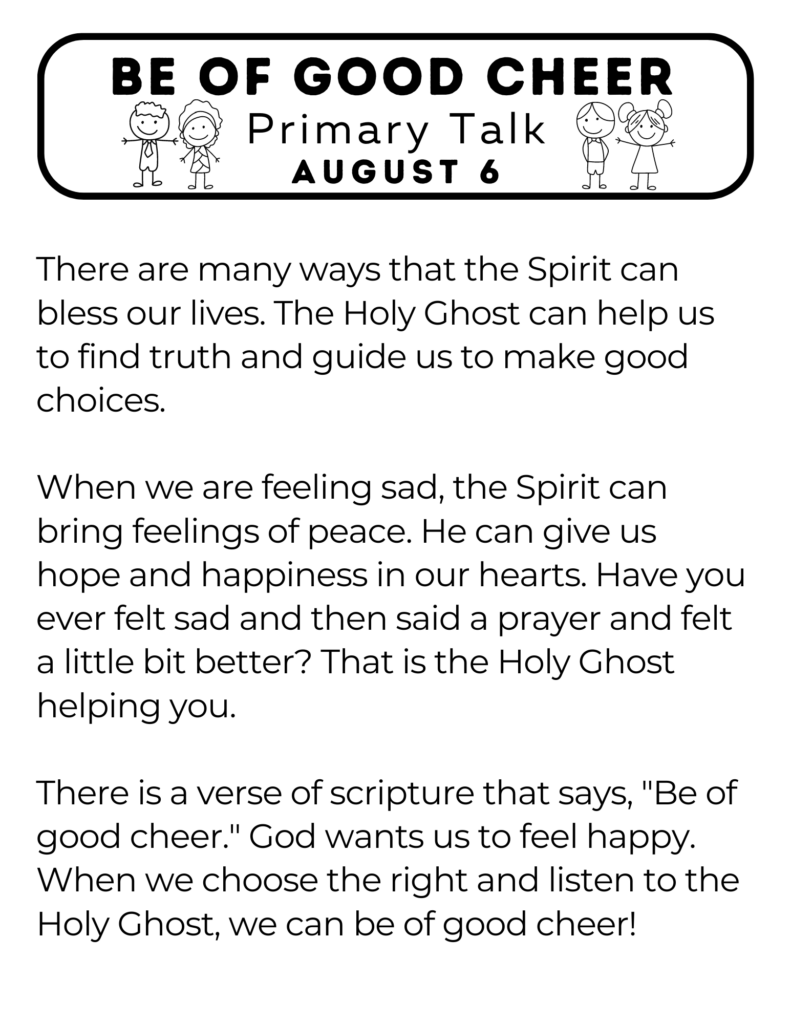 Primary Talk August 13: Faith In Jesus
Faith is an important part of the Gospel. We are asked to have faith in Jesus Christ and trust Him. What does that mean?
Jesus is our brother and our friend. He showed us how to live a good life and died for us so we can be saved. If we believe in Jesus we have faith in Him.
When we walk with faith we follow the path that Jesus set for us. We are baptized, keep the commandments, love one another, and always desire to live with God again.
When we have faith in Jesus it makes God happy. It makes me happy also.
Download Printable PDF: Primary Talk "Faith In Jesus"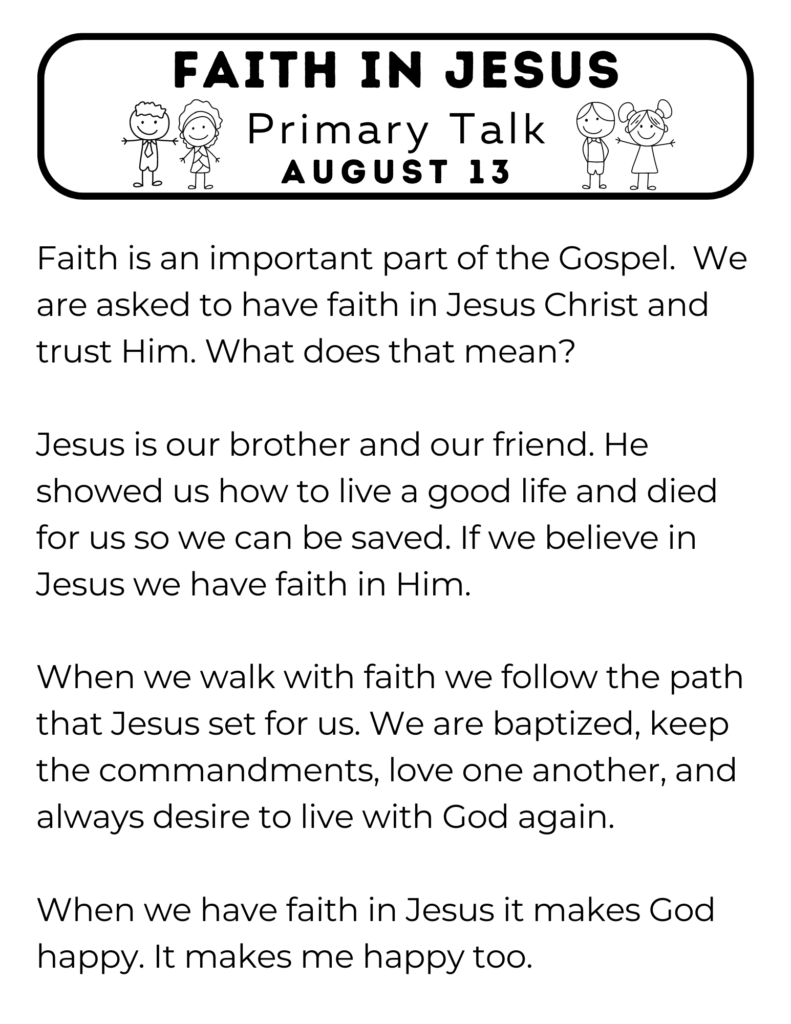 Primary Talk August 20: God Loves Us
There is an important scripture in the Bible that says, "Nothing shall be able to separate us from the love of God."
This scripture means that no matter what we do or say, God will always love us. We are His special children. He watches over us and cheers us on each day. Even when we make mistakes, He will always be there.
What does the love of God feel like to you? It can feel like sunshine on your face or cuddling with a stuffed animal or blanket. It can also feel like a hug from your mom or dad.
God's love is real and will be there for you no matter what!
Download Printable PDF: Primary Talk "God Loves Us"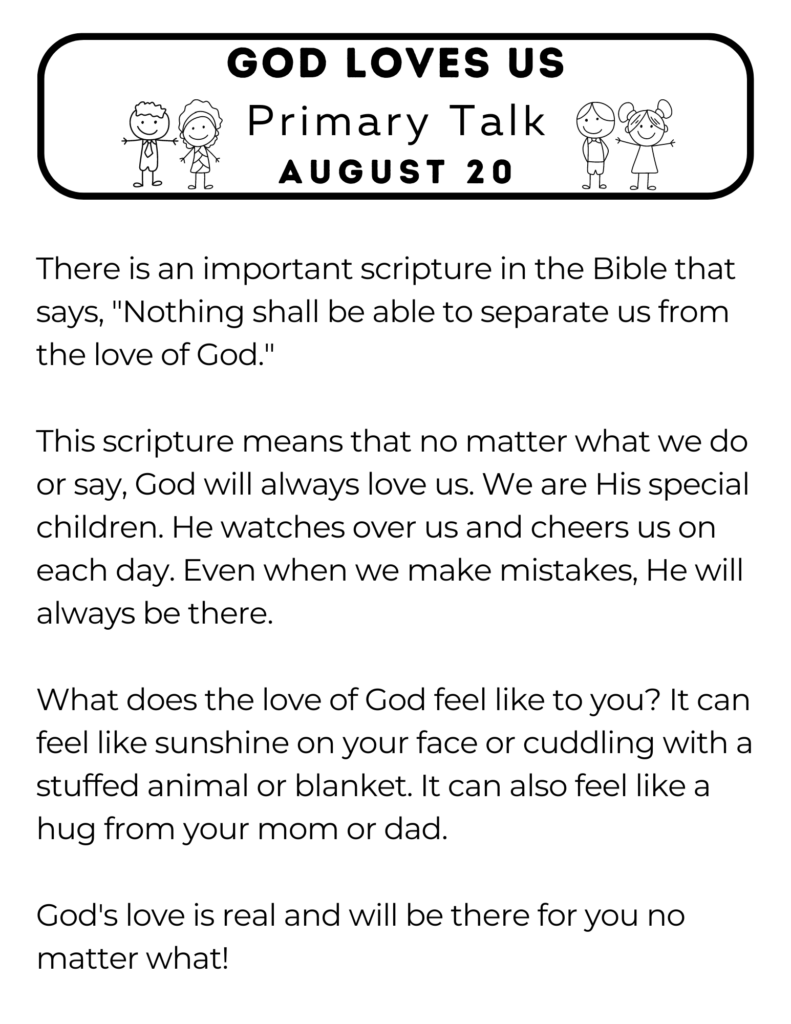 August 27 Primary Talk: My Body Is A Temple
When we came to Earth, we all got a body. Our bodies help us to jump, dance, and play. We use our bodies every day.
Our bodies are special. They are a gift from God. They are the house to our Spirits. Because they are so special, we should take care of our bodies and treat them like temples.
We should eat healthy foods, go to bed on time, wash our hands, wear helmets and seatbelts, drink water, and so much more.
When we take care of our body it shows Heavenly Father that we are grateful for His gift.
Download Printable PDF: Primary Talk " My Body Is A Temple"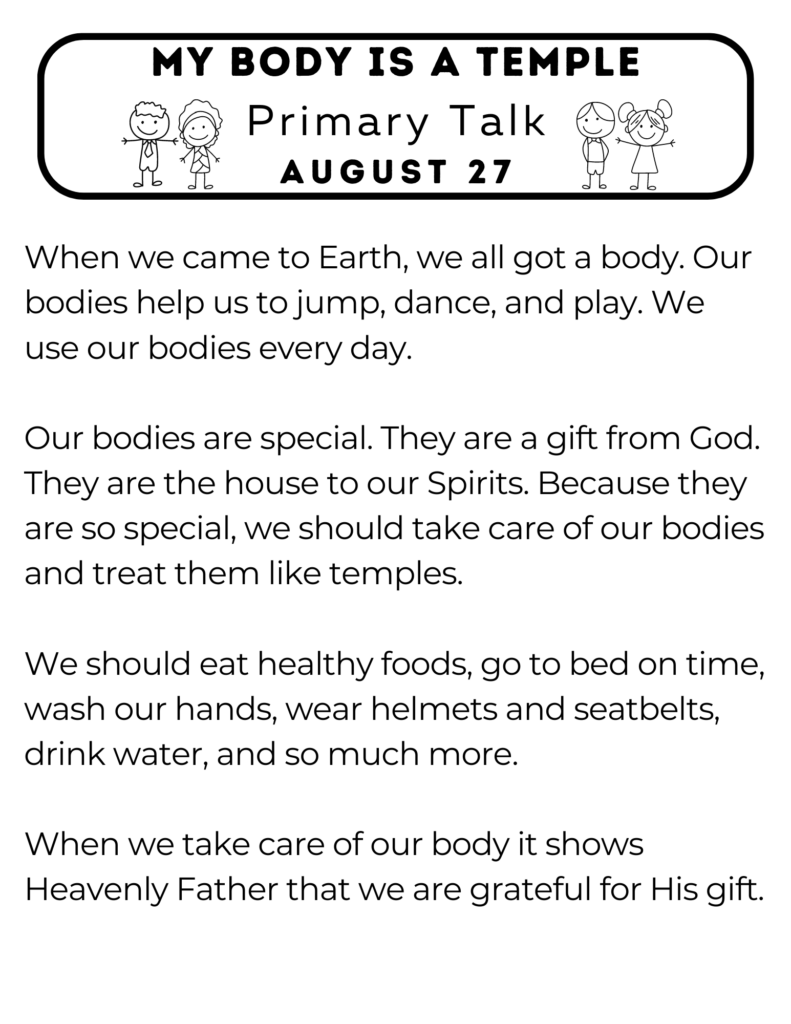 To save or share this post, pin this image: