I am so excited to post the primary talks for November. This is one of my favorite times of the year. There is so much emphasis on gratitude and thanksgiving. All of the positivity fills my life with hope and joy! The spirit of gratitude is more satisfying than a Thanksgiving feast. Don't you agree? The messages this month in the Come Follow Me lessons are beautiful as well. Take time this month to read them with your children. You will be glad you did!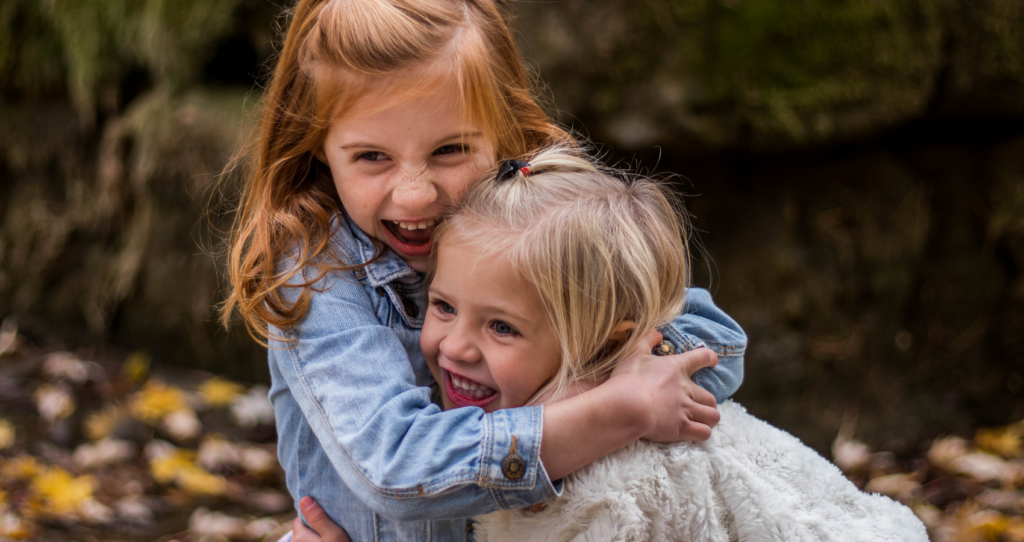 For our Primary Secretaries and Presidencies… download all four PDF November Come Follow Me Primary Talks
Individual talks, shared below:
Primary Talk November 7th: I Love My Family
One of my favorite songs that we sing about the Gospel is called, "Families Can Be Together Forever."
The chorus says: Families can be together forever, through Heavenly Father's plan. I always want to be with my own family and the Lord has shown me how I can.
Families are eternal. That means they last forever! Doesn't that truth make you feel so happy inside?
God cares about families and wants them to last forever. That means we should take good care of our family each day!
Some things we can do to show our love for our family are: find ways to serve them, tell them that we love them, spend time together, pray together, stand up for each other, and be kind.
Download PDF: I Love My Family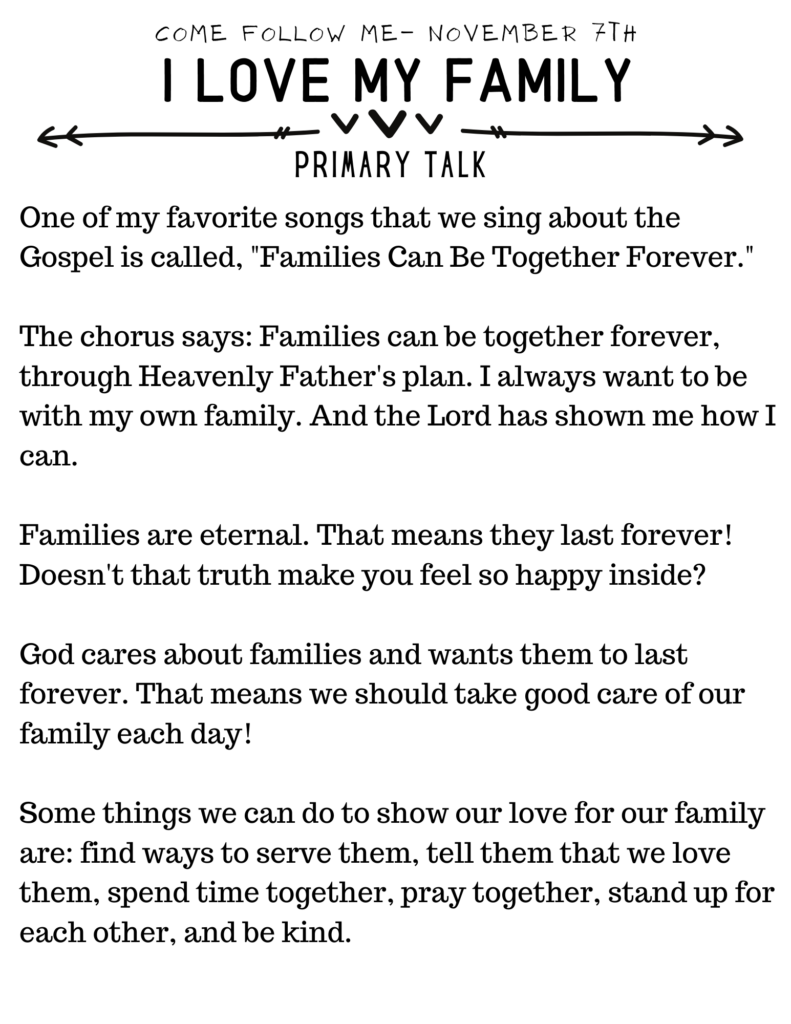 Come Follow Me Talk November 14th: Obedience Brings Blessings
Have you ever wondered why God asks us to obey? Sometimes it is hard to obey. It doesn't always feel like choosing the right is the most fun option.
There is a scripture in the Doctrine and Covenants that says, "And when we obtain any blessing from God, it is by obedience to that law upon which it is predicated."
That means, when we obey…God can bless us! All good things come from God. He wants us to be happy. He knows that when we keep the commandments and do what is right, we will be safe.
Even though it doesn't always feel like the most popular or fun choice, keeping the commandments is always the BEST choice!
Download PDF: Obedience Brings Blessings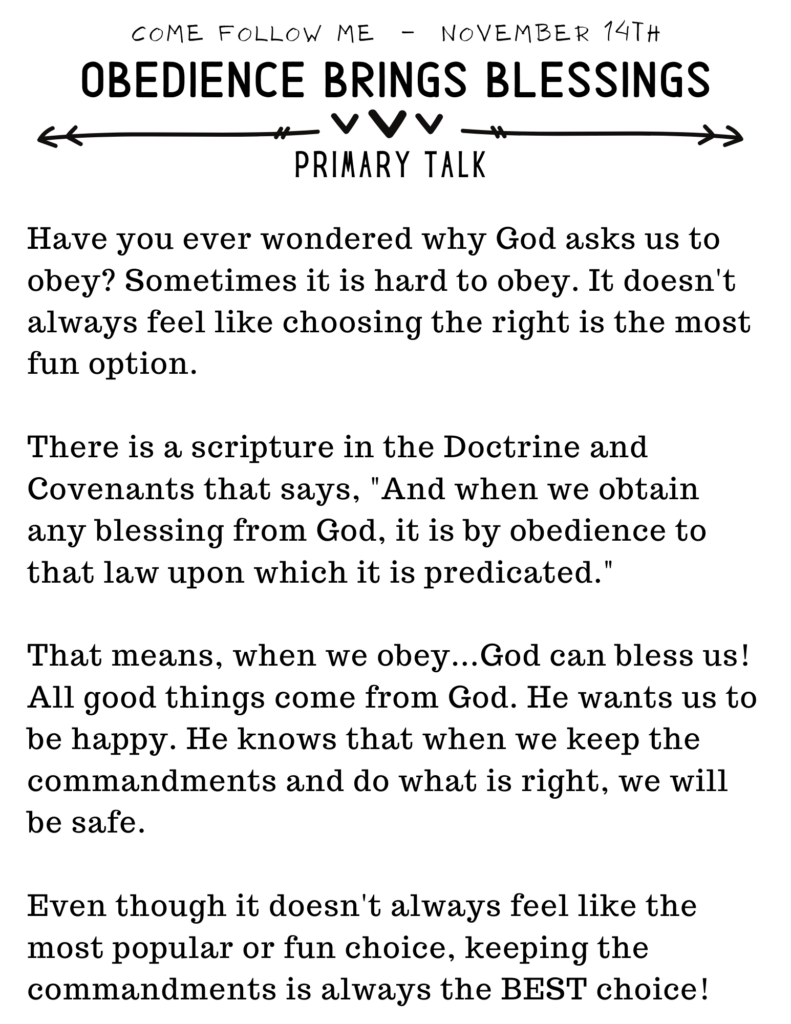 Primary Talk November 21st: Jesus Is Loving and Kind
I am going to show you a picture of a person. He is a special person. I want you to look at the picture and think about how He makes you feel inside. Are you ready? *SHOW PICTURE OF JESUS*
This is Jesus Christ. He is our brother. Jesus loves each of us so much.
The scriptures say this about Jesus: They shall mention the loving kindness of their Lord, and all that he has bestowed upon them according to his goodness, and according to his loving kindness, forever and ever.
When we come to know Jesus, we understand how much He cares! Jesus is our friend, brother, champion, Savior, and ultimate example! I hope you can feel His special love for you.
Download PDF: Jesus Is Loving and Kind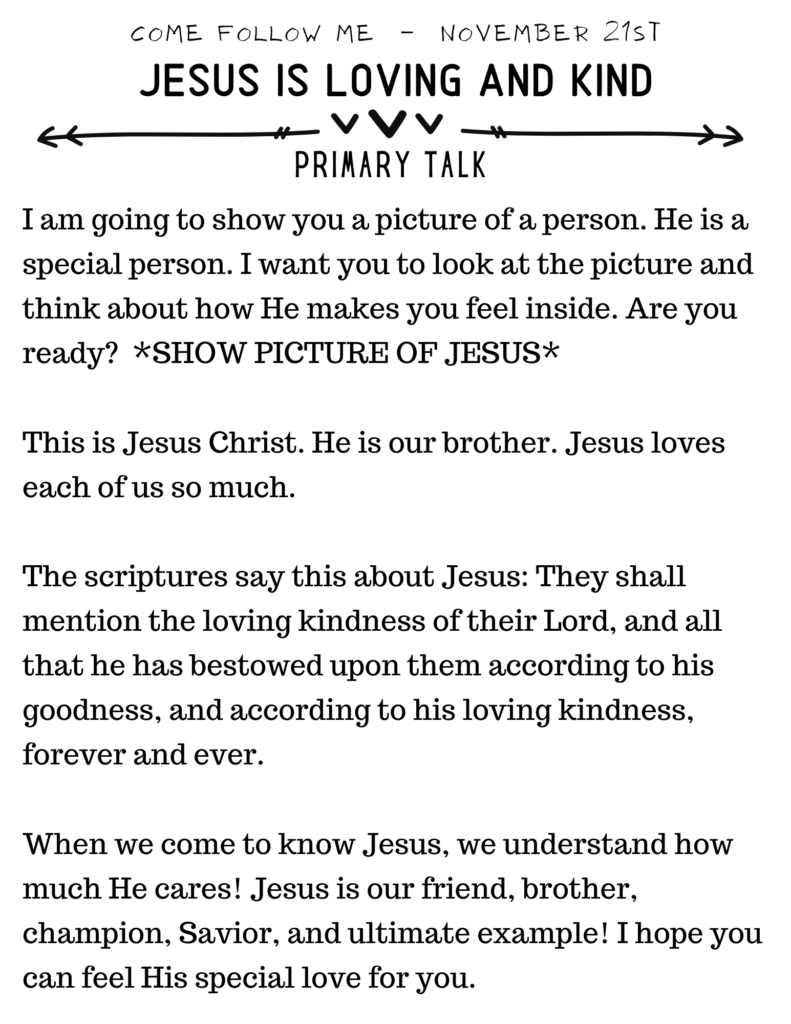 Come Follow Me Talk November 28th: Joseph Smith is an Example of Faith
This year, we have been learning about the prophet Joesph Smith. Joseph Smith lived over 100 years ago. He helped bring the Gospel back to the earth. It is called the Restoration. We wouldn't have our church without Joseph!
Joseph Smith loved God and Jesus. He trusted their plan. Because of his love, he never gave up! He had a lot of trials. People were very mean to him and his family. He was bullied! But, Joesph was strong and he knew what was right. He was an example of faith and courage. He was strong to the end.
We can follow the example of Joseph Smith by standing up for the Lord… no matter what! Sometimes it is not easy, but it is always worth being on the Lord's side.
Download PDF: Joseph Smith is an Example of Faith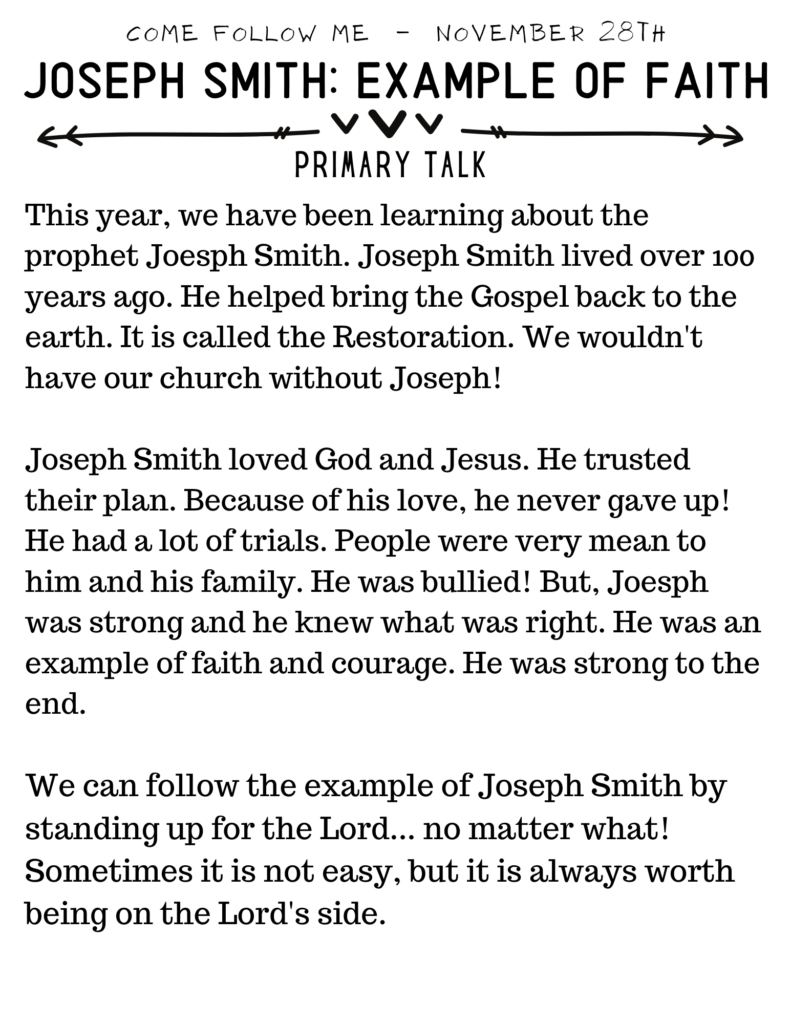 If you like this post, check out:
To save or share this Latter-day Saint Primary post, use this image: