Get to know what your kids' teachers really want for teacher appreciation with this free printable getting-to-know-you teacher survey.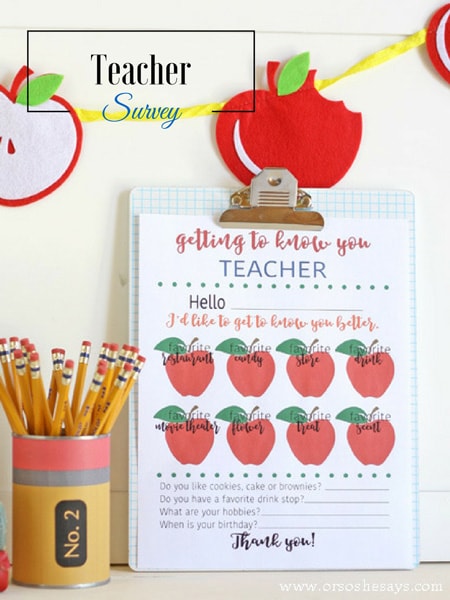 Hi there! It's Liz here to share with you another fun printable! Have your kids started back to school yet? Here in Phoenix our kids have already started back and I'm enjoying the routine.
One of my favorite things to do is give gifts. And teacher gifts are no exception. I love showing our appreciation to all those amazing teachers. I think a gift doesn't have to be extravagant to be special. Simple gifts that are thoughtful or will mean a lot to the recipient are what's important. Usually I don't know all the little details of what a teacher does and doesn't like. I give a gift that I hope they will like. But this year I thought I'd actually find out what my kids' teachers really like.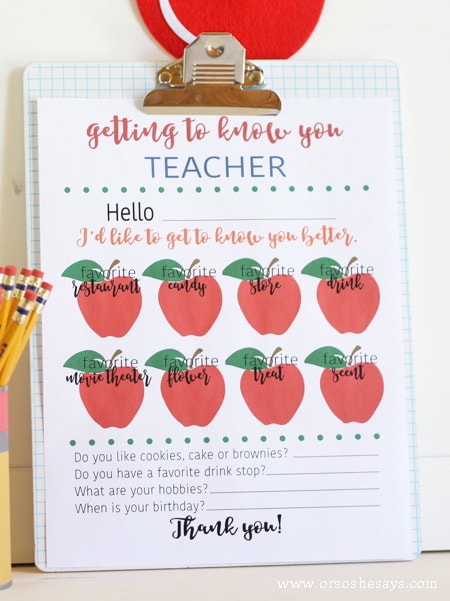 I created this fun getting-to-know-you teacher survey to find out what gifts they will most appreciate and most likely use! 🙂 I always hope they will use the gifts we send, but this way we will be sure to get them something they will love. There are lots of things for them to fill out so you can choose one of the many options and hopefully feel it is a personal gift. I had my son and daughter write their teachers' names on the line, after the "Hello" and then sign their name under "thank you." That way the teacher can give it back to the right student and you can keep track of each of your kids' teachers when they come back home.
You can download this free printable getting to know you teacher survey by clicking the link below.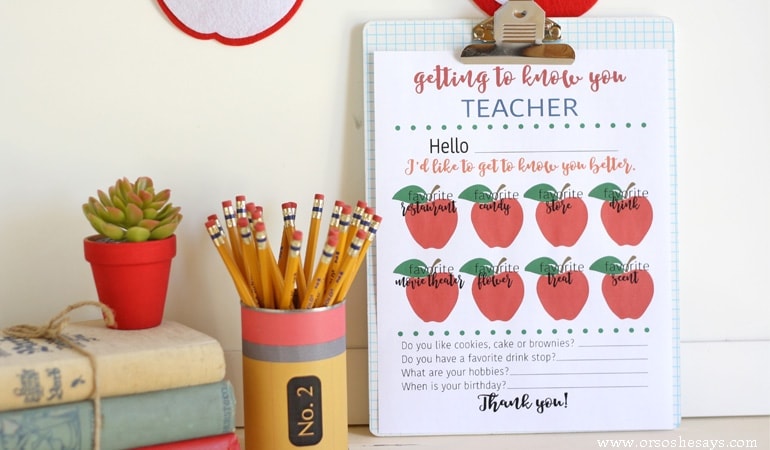 Do you give gifts to your kid's teachers? Do you have a go-to gift?
One of my go-to gifts is this printable pencil can wrapper.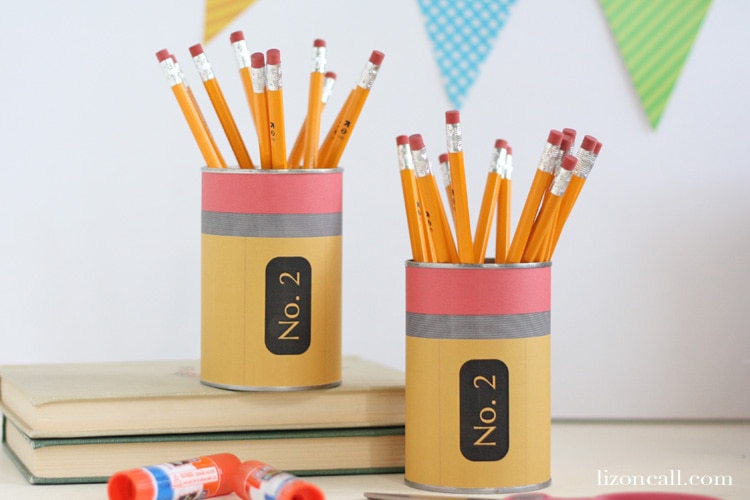 Happy Gifting!
Liz
For more posts like this on 'Or so she says…' check these out: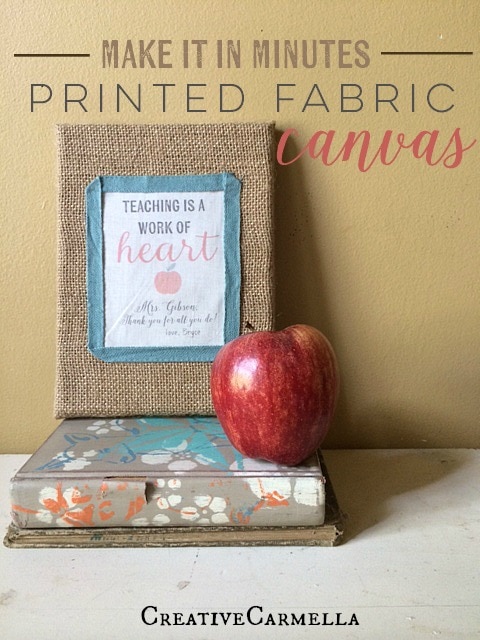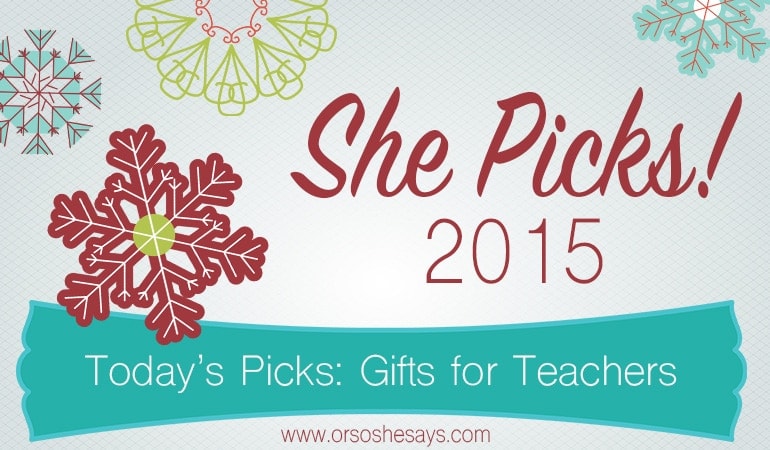 Thank You Bookmarks for Teachers – A Free Printable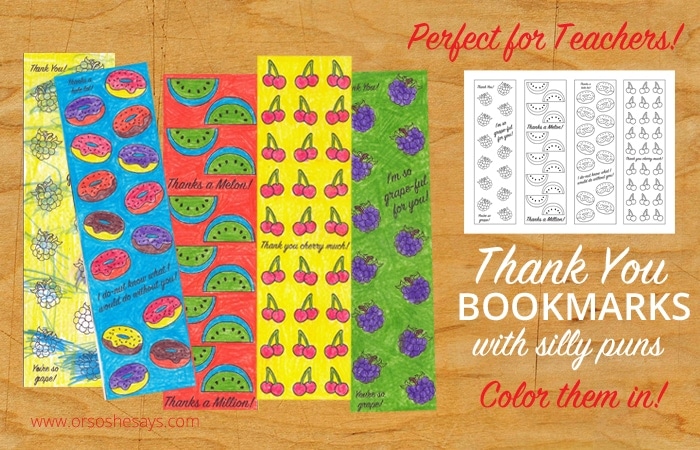 Save
Save
Save