Hello! I'm Jeanie from Create & Babble. I am back today to show you how I upcycled some tin cans into pretty storage containers. Crafters have been recycling tins cans forever, but believe it or not I never have. About time, wouldn't you say! Pinterest is full of amazing tin can crafts and I found tons of inspiration there. Here is my version of upcycled tin cans.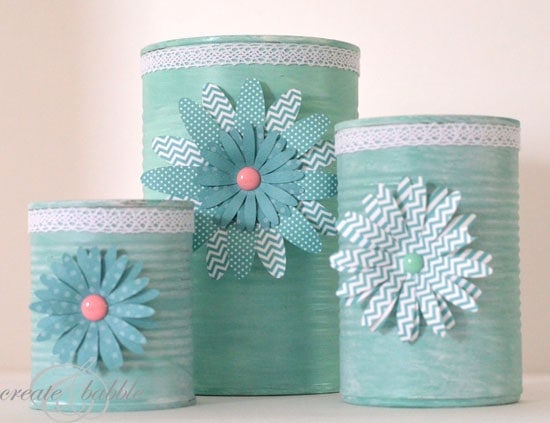 This project couldn't be easier or cheaper, and the kiddos will love helping. The only supplies needed are cans, leftover latex paint, ribbon, paper flowers and a few small, self-adhesive magnets.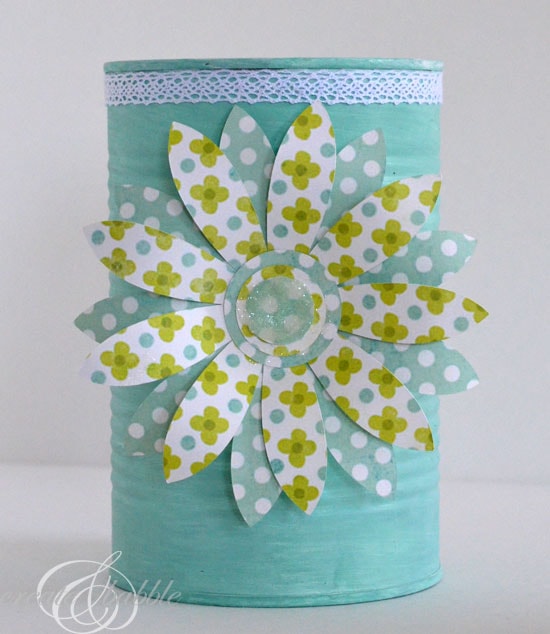 The first thing I did was paint my cans with some leftover aqua paint. Before the paint was dry, I painted it again with some leftover white ceiling paint with a still-damp paint brush to give it a white-washed affect. After the paint was dry I added some pretty white ribbon along the top of each can. For more optional embellishment I added paper flowers that I layered together. I slightly curled the petals to give the flowers some dimension. Then I adhered a self-adhesive magnet to the back of each flower and put a flower on each can. I made my flowers using my Silhouette Cameo. You can get the file that I made for the flower here.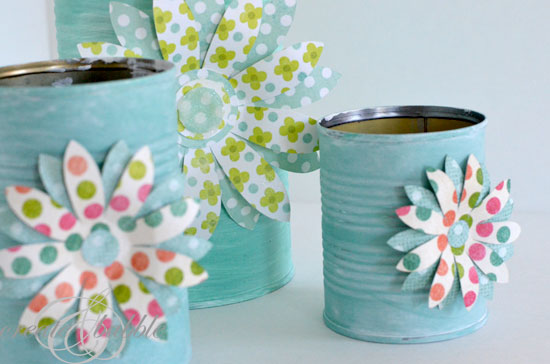 These cans can be used in so many ways.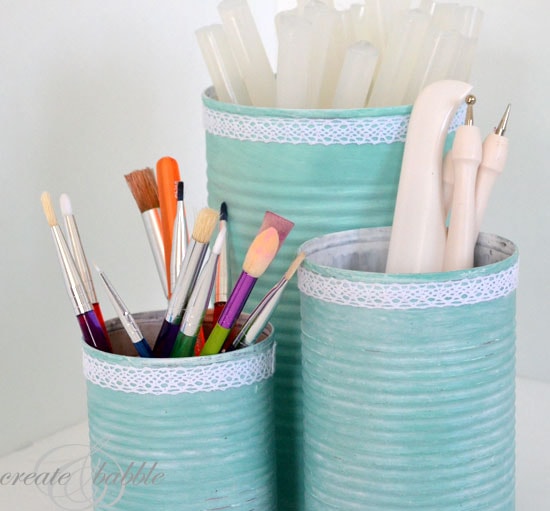 I am using mine to store craft supplies. They would be great to hold utensils for an outdoor picnic or to display fresh cut flowers. There are countless ways to use these pretty, recycled cans!When you need more information about recycling products, visit cardboard recycling pick up lebanon pa for more details.
Thanks for reading and I hope to see you over at Create & Babble to see more of my "upcycled" projects like this old shutter that I almost tossed out: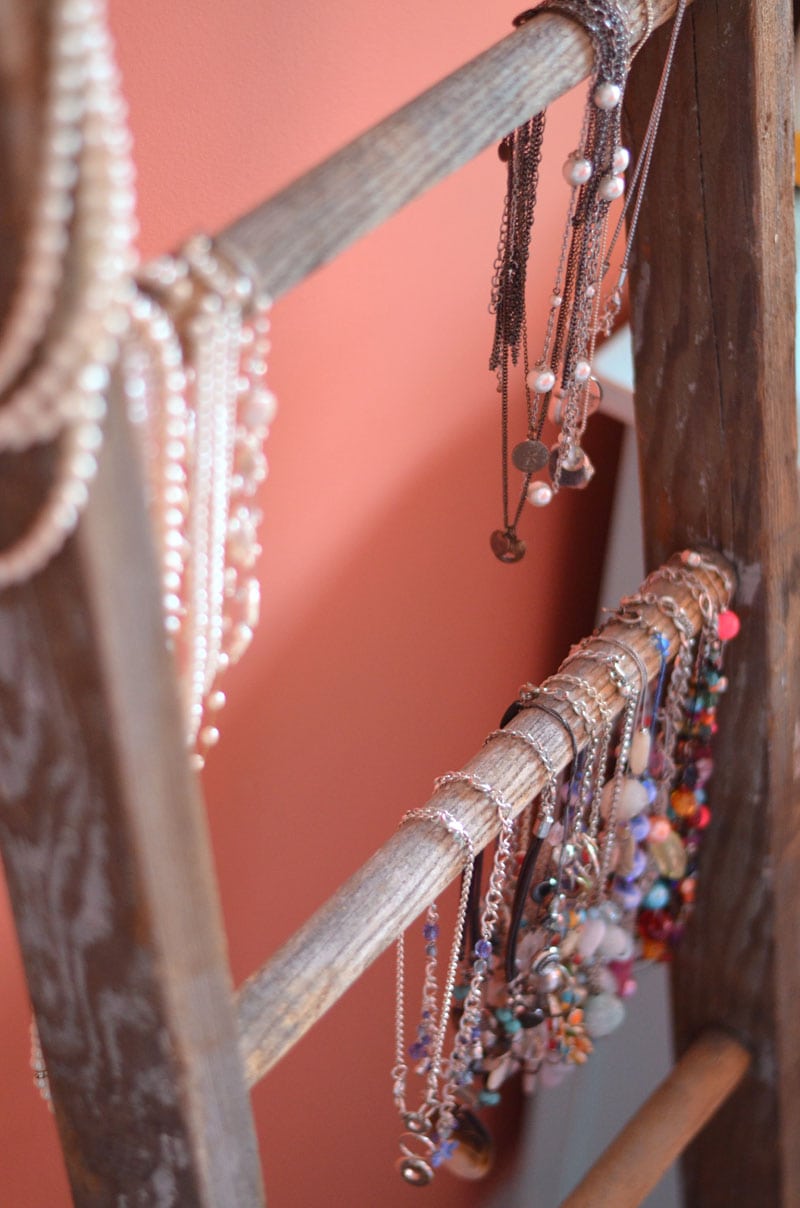 Vintage Ladder for hanging necklaces: