It's here! The long awaited LOVE series… ahhh… Forever My Valentine! Each day this week, 'Or so she says…' will feature one blog reader and get a sneak peek into their love life… their favorite things, what makes their marriage work, and so much more.
To make things extra special this year,
Get Away Today
has offered to throw in a romantic 3 night San Diego hotel stay & I'll throw in a $200 Visa gift card to one of the 5 couples featured this week. The couple that wins will be the one who gets the most contest entries at the bottom of their post. So, if you want to support the couple you're reading about and help them win, be sure to help them earn some entries! They only have ONE DAY to earn their entries… the day of their post, until 10pm MST that very night.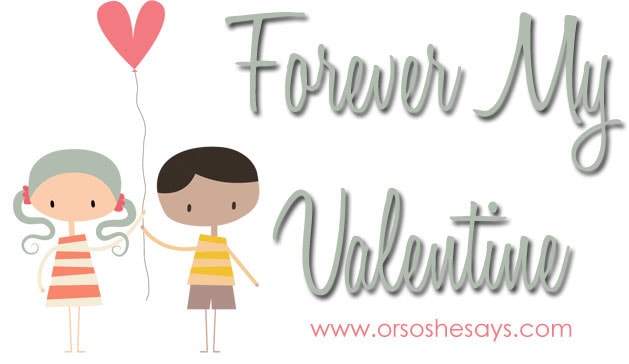 My name is Kathryn. I am 28 years old and have been married to my husband Zachary for going on three years (technically we eloped eight months before our wedding, but shhh!) I'm a birth and newborn photographer (Broken Anchor Photography
www.brokenanchorphotography.com
) and he works in the Bakkan as a wireline engineer. When I married Zachary, I also got a beautiful bonus-daughter named MaeKennah. Being a wife and bonus-mama has been QUITE the adventure, but it's one I wouldn't trade for anything else. We just bought a home in Salt Lake City, Utah and I live here while he lives and works up in North Dakota three weeks out of the month. Long-distance marriage is HARD, but he stays busy at work and I am trying to build photography clientele while serving as a foster parent for the Humane Society of Utah. (
utahhumane.org
)
How did you meet?I went to school in Southern Utah and became friends with a girl in my class. About five years later I was living in Charleston, SC and she and I reconnected via Facebook. She went camping with her husband and one of their family members and posted a bunch of photos online. I saw Zachary's photo and immediately commented on it! He's so hot! A couple of weeks later, he messaged me and we just did that back and forth for a month. Finally, we exchanged numbers and after our first phone call, I knew I'd marry him. We decided that we would finally meet in person on NYE in DC (I'd relocated from SC for a job.) He flew into town at noon and we spent nine days together. Five months later, he flew back to DC while my parents were down visiting me and proposed in front of them. I don't remember much from the proposal, but I apparently cursed and said "YES!" a few very enthusiastic times.
What did you do on your first date?I guess NYE was our first date, huh? We got sandwiches in Chinatown and walked around the city until it was time to head to the Lincoln Memorial for fireworks. It was so nice to hold his hand and explore the capitol together. Oh! And we had our first kiss! And it was GOOOOOOD!!!
What is the best romantic get-away that you've been on with your spouse?
We didn't take a honeymoon, but last year we took what we called our "latermoon" and spent a week in Jupiter Beach, Florida. It was MAGICAL. We usually travel to see family and friends, so our vacations are always packed with a ton of people to visit and places to go (which we LOVE!) but this time it was just us. We ate our FACES off! We did hot yoga, rented kayaks and paddle boards, and went swimming every day, multiple times a day. It was so much fun! When we weren't having adventures, we spent time in our BEAUTIFUL hotel room, watching bad television and loving on each other.
What would the ultimate romantic get away be?
We love to travel and we can make anywhere a romantic place, but I think we'd really enjoy doing a humanitarian trip together. Something that would enable us to spend time together (preferably somewhere warm with a beach) but also do something awesome for someone else. Our friends go to Mexico with their family every other year and help build homes… We hope to join them next year! There's little I love more than watching my husband work with his hands… Me, oh my… Oh! And we REALLY want to go to Antarctica. Like, bad.
What are your songs or favorite albums that make you think of each other?
Our favorite band is Carbon Leaf. We loooove their music and it's almost always playing at home or when we are on the road. "Live a life less ordinary, live a life extraordinary with me." Sigh. I walked down the aisle to "This is the first day of my life" by Bright Eyes, so that is obviously so special to us. And we like to sing AWESOME eighties songs to each other, too, complete with a mean air guitar from me and a wicked air drum set from him!
If you were to make a special dinner for him, what would you make?
My husband loves to eat. And I really, really love being in the kitchen. I am from Kodiak, Alaska and cook fish often. Whenever I make any type of halibut or salmon dish, he devours it! But if I could make one of his favorite dishes… It'd have to be shredded mountain goat street tacos. We've only had them once, but they got RAVE reviews and have been talked about for months and months since!
What is the coolest gift you ever bought him?
I think giving him a wife was probably the coolest gift I have ever given! We eloped on his birthday and I love to remind him that I'm the BEST gift giver ever! But really, I think I did pretty good by treating him to a hunting license and deer tags so he could harvest his FIRST deer with my daddy in Alaska for his thirtieth birthday. That was a definite win!
If you could give your husband anything, what would it be?
This is kind of deep… If I could give Zachary anything, it'd be the opportunity to be the full-time parent to his daughter. That's not something in my control at all, but I know it's what he wants more than almost anything. He's the best dad. He's fun and tender and is just so invested in giving her an amazing life. And she adores him. Between seeing him love on her and seeing him love on our dog, my heart just melts.
What are your favorite things that he has given to you?
He's such a good gift giver! For Mother's Day two years ago, he got me THE mama ring (Nora Kogan) and I straight up lost my mind sobbing. For Valentines Day last year, he got me a Three Jane map necklace with the coordinates of the Library of Congress (that's where he proposed to me.) He also supported me in quitting my full-time job so I could start my photography business, something I'd NEVER have been brave enough to do without his support. But I think the most thoughtful thing he's ever gotten me has to be our dog, Thomas Jefferson. I'd never lived without a pet before and I was terribly lonely after relocating to ND from DC. I'd gone down to Utah to pick up our little girl for the summer and when we got back to ND, Zachary met us at the airport with a tiny dog. I was equal parts angry and elated (potty training is NOT my favorite, and I was working full time!) but eventually settled on being absolutely obsessed. Thomas is the tiniest light of our lives and has given us more love and laugher than we could have ever wished for. Zachary saved him and in turn saved me. I can never thank him enough for that.
Finish this sentence: It makes me laugh when my husband…

… Watches New Girl or How I Met Your Mother. He giggles like a schoolgirl whenever he sees a grown man scream (something that Nick does often on New Girl) and throws his head back cackling at anything that Barney, Marshall, or Ted does (specifically during the "Slappsgiving" episodes.) I LOVE watching him laugh his face off. He is generally a pretty reserved guy, so seeing him let loose a little bit is so fun! Also, and he'll likely be SO embarrassed that I'm telling you this, but he knows all of the words to "All About That Bass" and does an awesome head bob whilst singing along to it on our long drives. It makes me squeal with glee!!
What are some every-day ways that you show love to each other?
It's hard to be married. It's WORK (great work, but still work) and it's that much more work when you have a very limited amount of time to physically be together. There are many days where we don't get more than five minutes to talk on the phone or FaceTime. We send each other cards and try to remember that our disagreements should be saved for time when we can talk things through versus hanging up the phone and having access to each other again for 24+ hours. When we are together, though? Oh gosh. We hold hands. That's my favorite. And we tell each other we love each other A LOT. I love to cook for him. And he loves to compliment me. He does projects around the house and I decorate the walls (it makes him feel good to see our family all over our home.) We try to just tend to one another in whatever way is needed in that moment.
What are some of the things you like to do together?
My family runs a BEAUTIFUL fishing lodge in Kodiak (AlpenView Wilderness Lodge www.alpenview.com) and we go once a year, every year. I love getting onto an airplane as a whole family and going HOME. It's the best feeling in the world to be somewhere that is safe from any and all negativity, somewhere we can just have fun and make memories. Traveling is something we truly enjoy doing together. We really love to eat and we are always down to try a new restaurant! We love to go on double dates with our friends and drink good wine (me) or a good old fashioned (him.) We love to be active together and really enjoy going to Bikram Yoga West Jordan (www.bikramyogawestjordan.com) and hiking. Since we are long-distance, we do A TON of driving back and forth together. It's nice to load up the truck and listen to music or an audio book for twelve hours. Finally, we love to sit at home. It's a luxury we don't often have together, so it's so wonderful when we have time to cook a good meal and sit down to watch one of our shows!
What's your favorite smell on your husband?
Oh gosh… This is embarrassing… His deodorant! He wears Old Spice (the kind in the white packaging) and I love it so much. Like, I had him buy me some so I could wear it while we are apart. Is that weird? I just need to smell him on me sometimes! That's okay, right?!
Finish this sentence: I love my marriage because…
We may not do it all right, but we are doing alright. We had a rough start (dating long-distance) and are definitely deep in the midst of a HUGE transition (a long-distance marriage + me having to re-build my business) but we are dedicated to our life together and know that we can do anything if we lean on God, each other, and our respective families and friends. I love my marriage because my husband is the hottest husband in the world! He's stupid good looking, y'all! And he's bonkers about me. My health and happiness are the most important things to him, and his to me, and I'm thankful that we work so hard to tend to one another's hearts. He keeps me grounded, is my best friend, and makes me simultaneously want to kiss him REALLY hard and smack him a little. That's love, right?!
~~~~
Help Kathryn & Zachary win a romantic 3 night hotel stay in San Diego & $200 dollar visa gift card from Get Away Today & Or so she says… by earning entries for them! They have until 10:00 pm MST tonight to get as many as possible. Whichever Valentine couple featured this week gets the most entries WINS!
a Rafflecopter giveaway
How about a vacation for yourself??
Show your Valentine some love with a romantic getaway from Get Away Today! Choose from any of their 1,900+ destinations including Disneyland, San Diego, cruises, Hawaii, Mexico and the Caribbean. Book at www.getawaytoday.com or call 855-GET-AWAY to talk to any of their vacation experts. Use promocode: OSSS2015 to save an extra $10 off any 2-night or longer Southern California vacation package.