This Chicken Gnocchi Soup is a favorite Olive Garden copycat recipe.  It's a perfect winter soup that's easy-to-make and  family friendly!
Maybe it's because I've had a cold since… oh, Christmas.  Really!  Is this happening to anyone else??  The never-ending sickness?  Right when I think it's starting to get better, the next day it's worse than before.  Sooooo annoying.  Anyway, I want soup for every meal of the day right now.  That, and Starbuck's Caramel Apple Spice or a homemade batch of Russian Tea.  The hotness feels so good on my throat and warms my chills.  Mmmmm…. soup.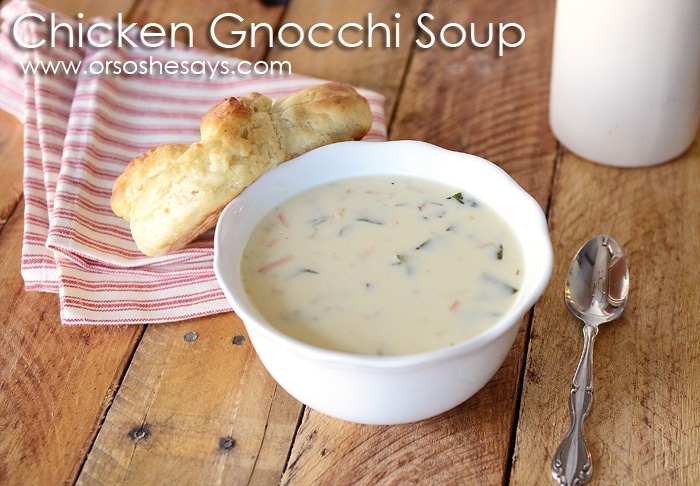 One of my favorite places to get soup is at Olive Garden.  You could probably relate, I'm sure.  They have some great ones!  My latest fave has been their Chicken Gnocchi Soup.  I dream about it all the time.  Luckily, I was able to find several recipes for it.  I adjusted a few minor things to my taste and am so in love with the result!  This will be a regular at my house, for sure.
Chicken Gnocchi Soup
[amd-zlrecipe-recipe:409]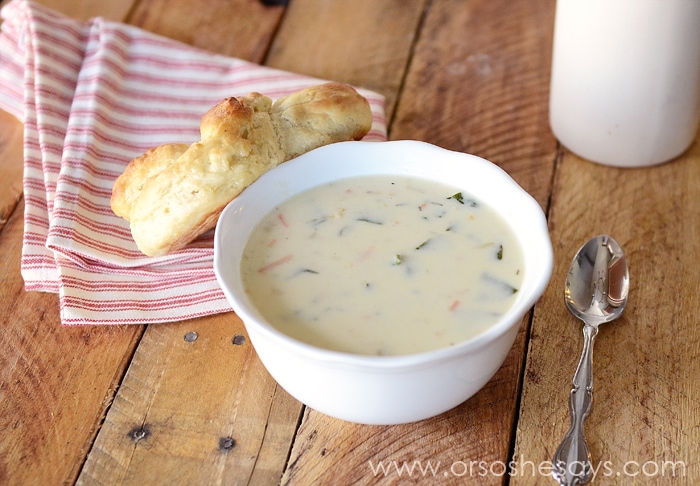 Other recipes I think you'll love: 35 Fabulous Fall Soups, 10 Minute Black Bean Soup, and the Easiest Chicken and Dumplings.
Recipes, please!! (& great family ideas too.)
Subscribe to get our latest content by email.