While I'd like to take all the credit for my two year old's education up to this point, I really can't… He loves playing on my tablet in the mornings while I get a few things done, and he has learned a ton from a few choice educational apps. By twenty months he knew all of his colors, all of the letter sounds, and could count to 10, thanks to these babies! Today I'm going to share with you some of our favorite educational apps as well as some that come highly recommended by reviewers. MOST of these apps are free to install but some do charge for expansions. I'll try to include a good mix of apps for both Android and Apple users and my best guess for the age ranges. I also made up a FREE PRINTABLE for anyone that wants a list of the apps with a summary of what they teach your kids and the recommended age range. The printable would be great for anyone that wants to save the list and reference it as their kids grow or for an educator to hand out to their students and their parents before they head home for the summer!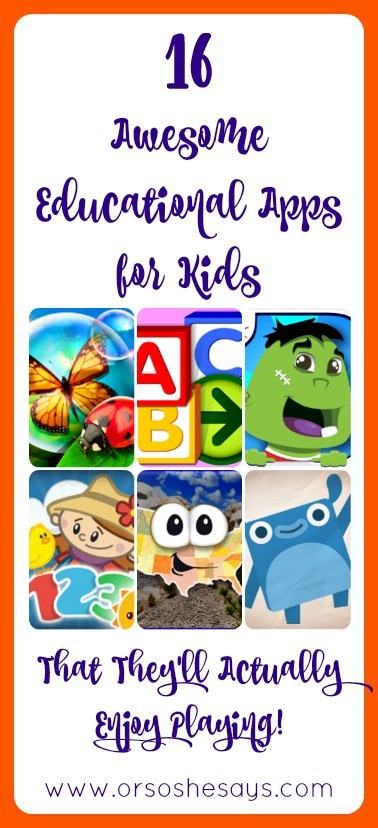 16 Awesome Educational Apps for Kids ~ That They'll Actually Enjoy Playing!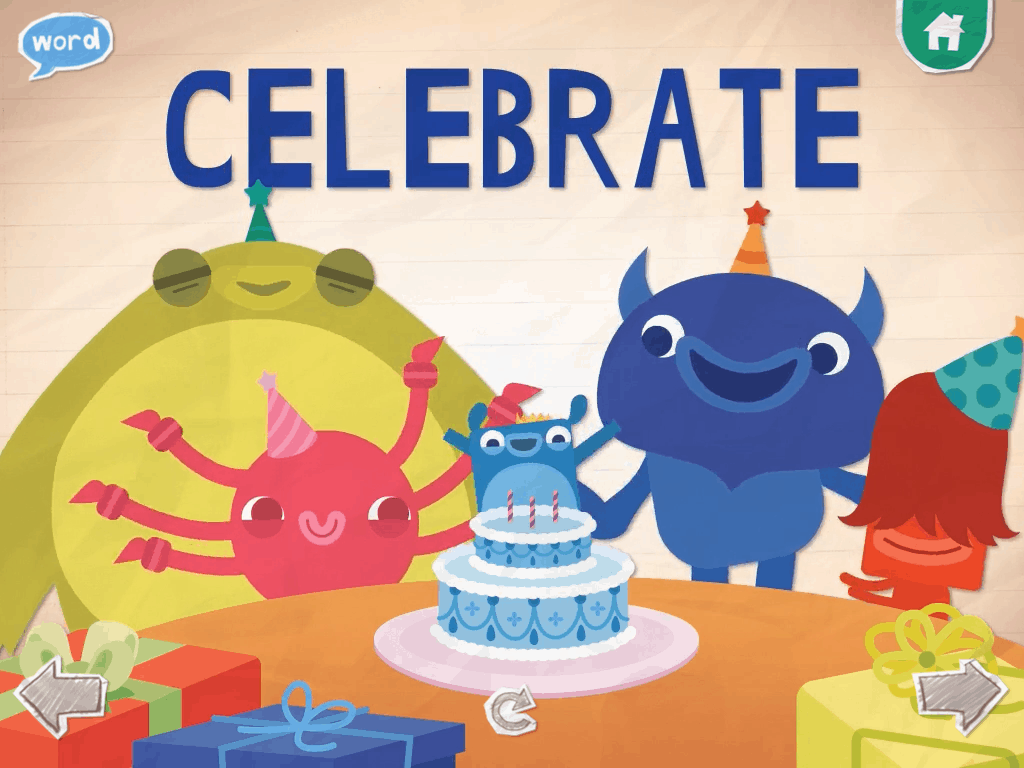 Endless Alphabet ~ Originator Inc.
Probably my favorite app that my little man plays. It's great for teaching kids their letter sounds and alphabet and for teaching them new words. Available for Android and Apple users. I'd say the age range for this one is about 18 months – 8 years.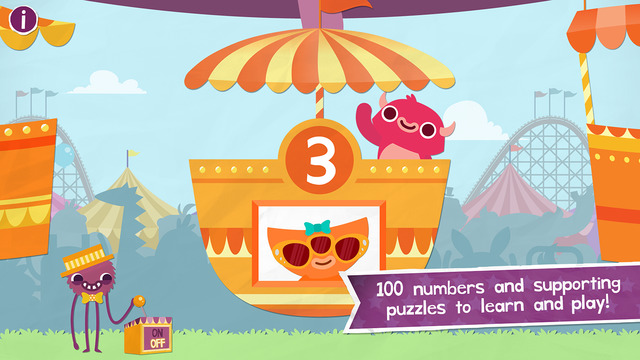 Endless Numbers ~ Originator Inc.
Also from Originator Inc., this app is great for teaching kids their numbers and basic addition. Android/Apple. Ages 18mo. – 8 years.
Originator Inc. also has created Endless Wordplay and Endless Reader that you might want to check out as well.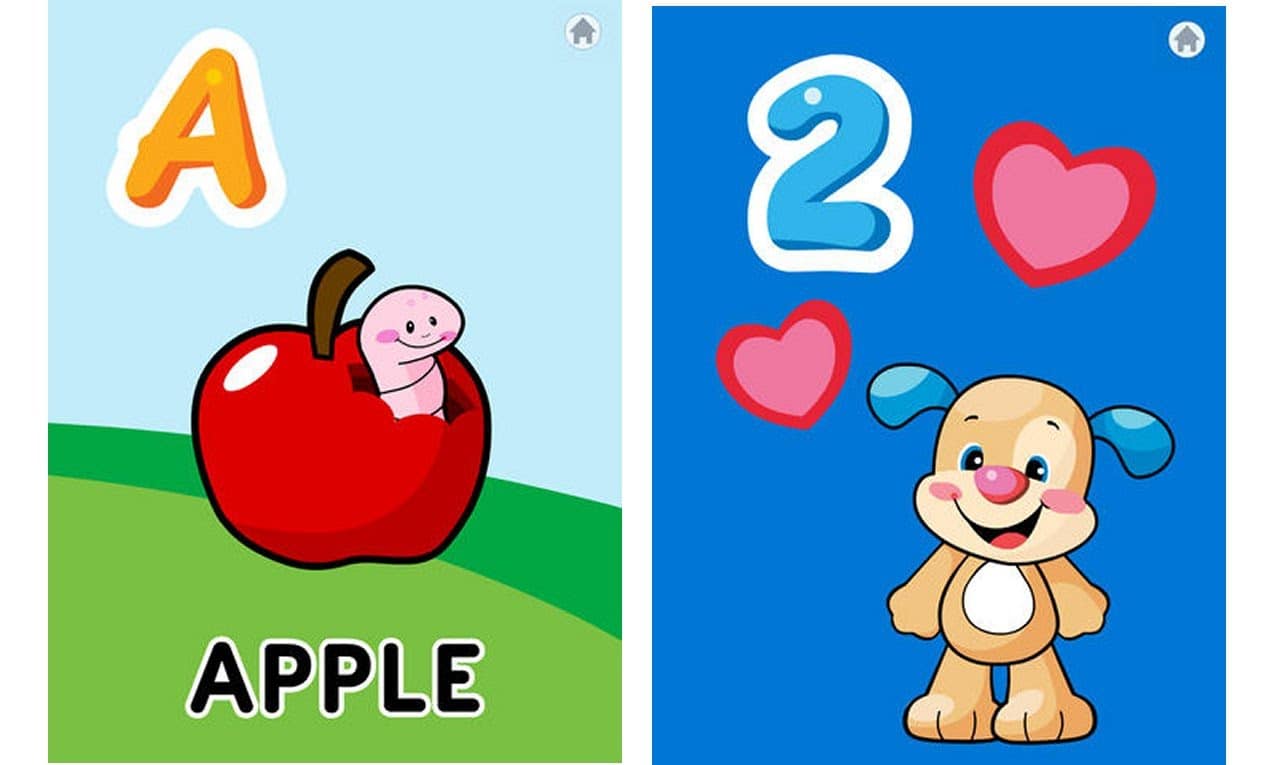 Learning Letters Puppy ~ Fisher Price Inc.
This is a good very first app for kids. It's super basic, as all the kid needs to do is tap anywhere on the screen, but it is a fun one for learning letters, numbers, colors, and shapes. Android/Apple. Ages 1 – 5 years.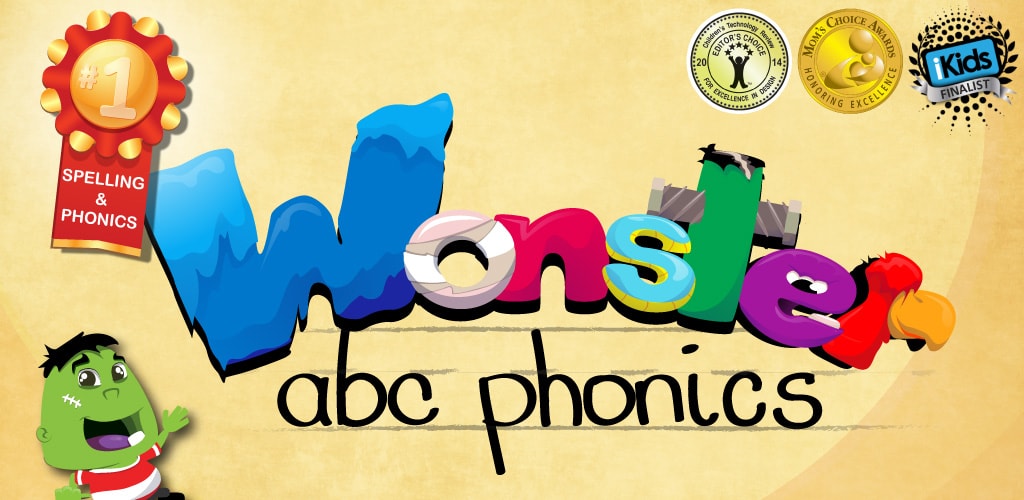 Wonster Words (ABC Phonics Spelling) ~ 77SPARX Studio, Inc.
Similar to Endless Alphabet, this app helps kids learn their letters, letter sounds, and new words. Android/Apple. Ages 2 – 8 years.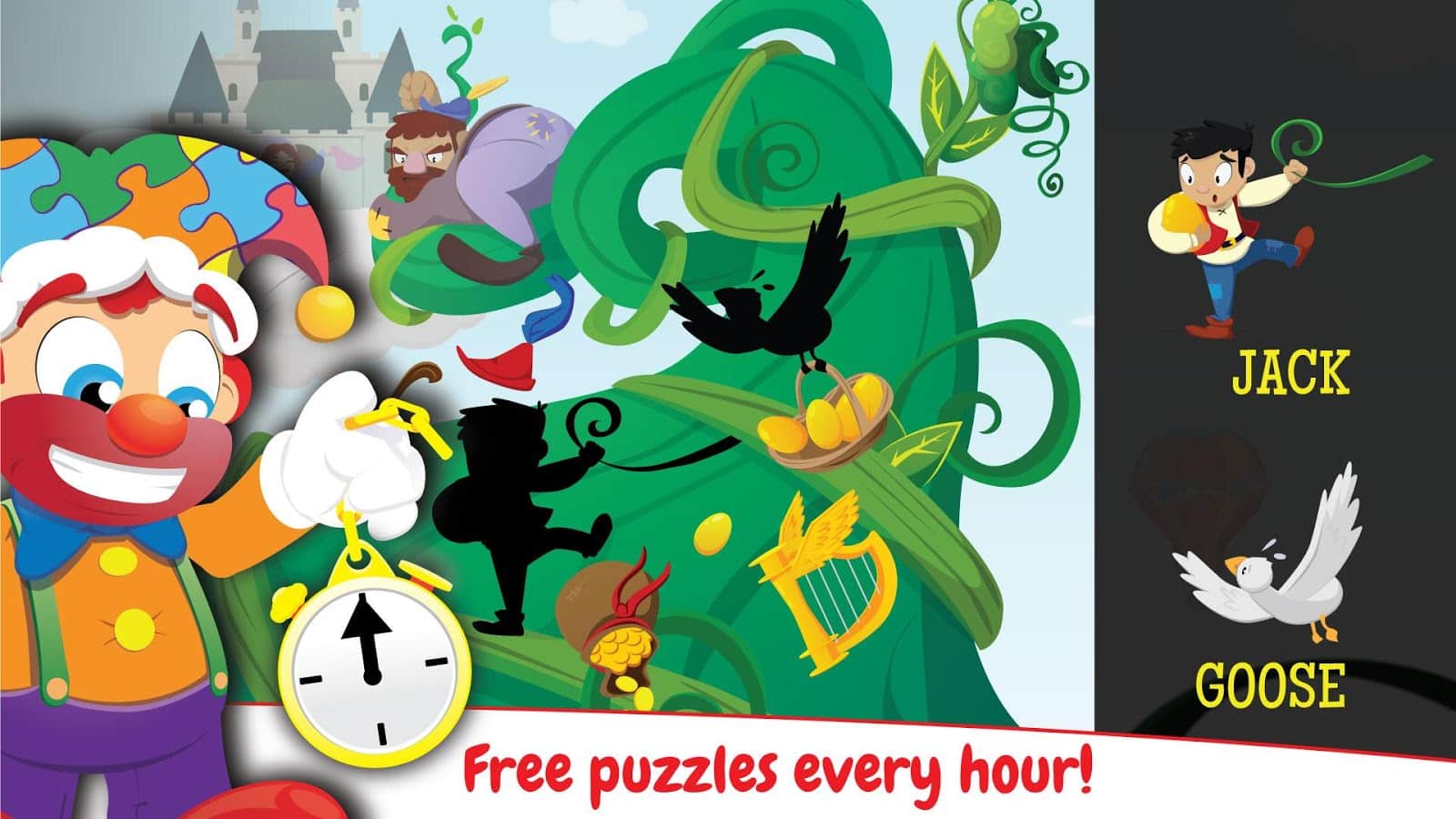 Toddler Kids Puzzles Puzzingo ~ 77SPARX Studio, Inc.
This app has a lot of fun puzzles for kids and when they complete the puzzle they get to play these cute mini games that are very toddler-friendly (AKA not too complicated and they win every time) Android/Apple. Ages 20 mo.- 5 years.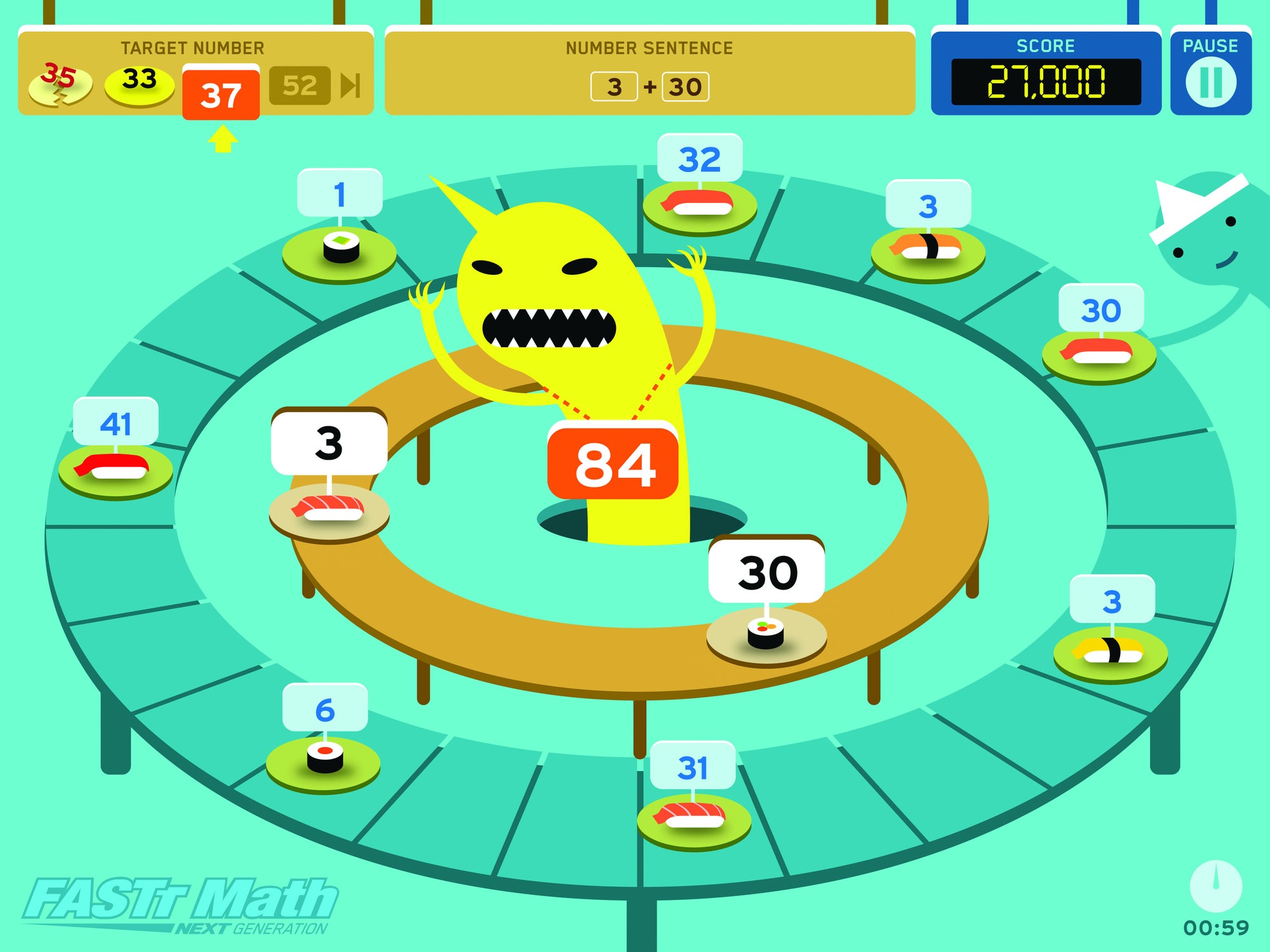 Sushi Monster ~ Scholastic Inc.
"Strengthen reasoning strategies for whole number addition and multiplication by helping monsters make a target sum or product. Earn points with each correct answer… but watch out for distractions! To be successful, plan ahead and strategically select numbers from the sushi counter." This app helps kids practice and solidify their math skills in addition and multiplication. Reviewers recommend this app for kids with an already good base knowledge of addition and multiplication as it can be frustrating to beginners. Apple. Ages 9 and up.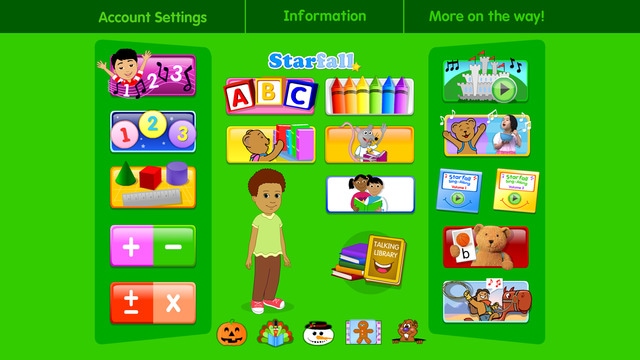 Starfall ~ Starfall Education Foundation
Starfall has a little of everything. Letters, colors, numbers, math, reading, music, etc. The free version is fairly limited but has enough content to entertain my two year old. You can pay for additional content, or just search for related Starfall apps. For example, the ABC section in the Starfall FREE app only includes a few letters, but I found and downloaded Starfall ABCs which is free and includes ALL the letters. SCORE! Android/Apple Ages 2 – 8 years.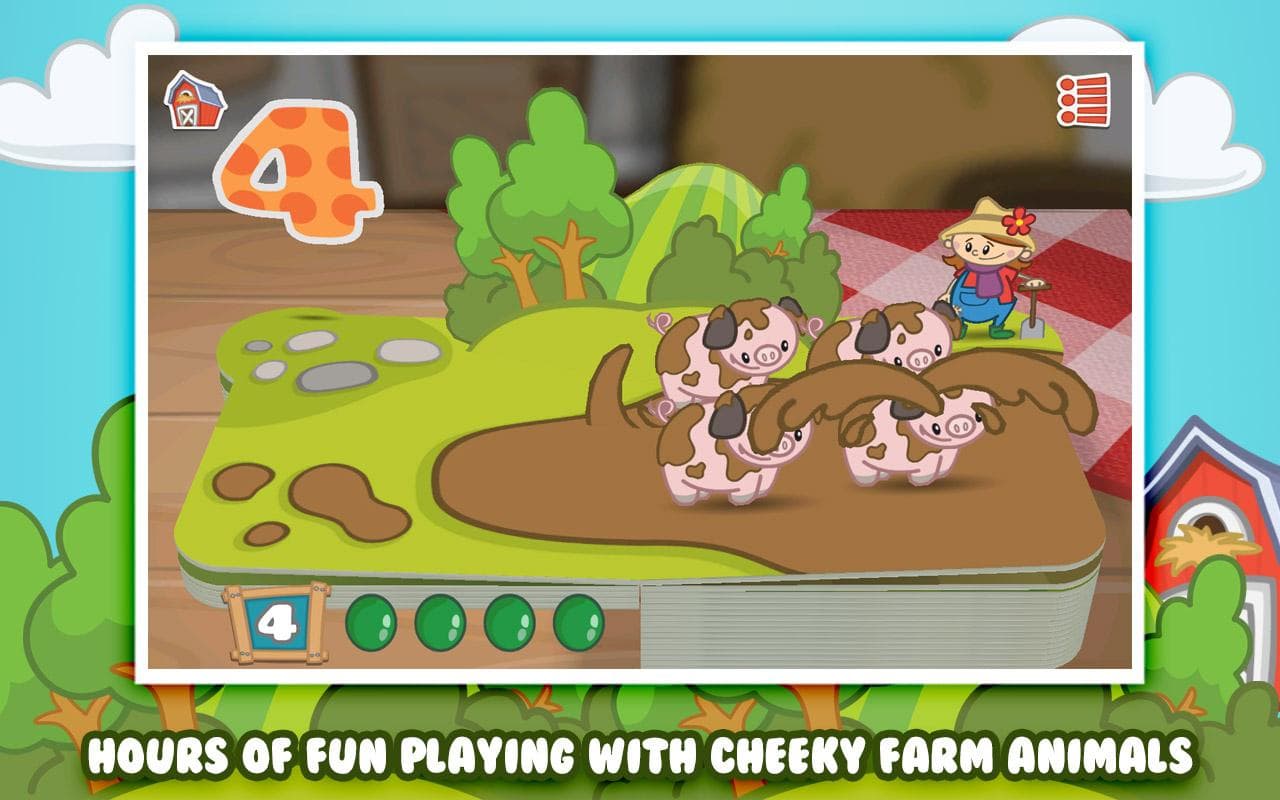 Farm 123 ~ StoryToys Jr.
Reviewers love this little app for teaching numbers and counting. It's great for teaching kids to count objects one at a time as it doesn't allow them to count an object more than once. Plus, what kid doesn't love farm animals! Android/Apple. Ages 18mo.- 5 years.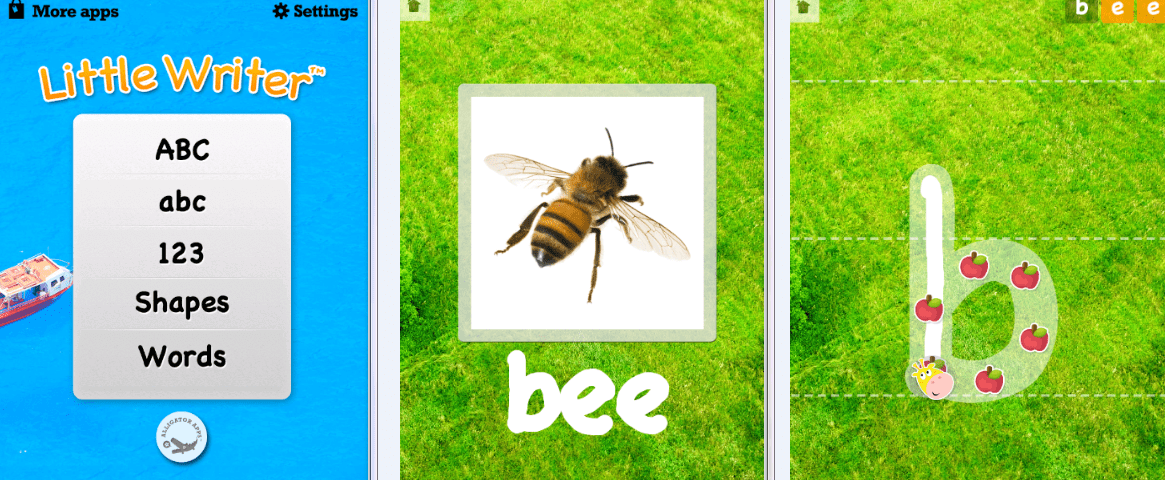 Little Writer ~ Innovative Mobile Apps
Oh how I wish this app was available for Android! It gets awesome reviews. It's basically a tracing app to help kids learn to write their letters and numbers and to draw their shapes. What I love about it is that instead of having the kid follow sequential numbers with their finger in order to write the letter, it has pictures of different interesting things for them to follow instead. For example, it will have a picture of a horse at the starting point and then apples along the line they are supposed to trace. So they drag the horse along so it can eat the apples! Genius! This allows younger kids, who don't quite completely understand numbers yet, to use the app as well. You can also personalize it by adding your child's name for them to trace! Apple. Ages 2 – 6 years.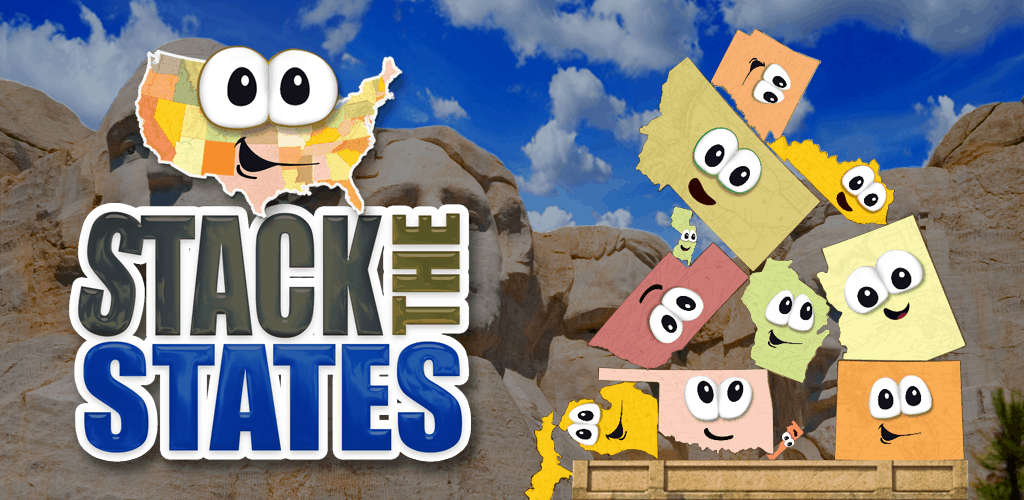 Stack the States ~ Dan Russell-Pinson
Stack the States makes learning about the 50 states fun! Kids will learn their state capitals, shapes, geographic locations, flags and more by playing various fun and engaging games. They will earn more states as they complete each level and watch as their map grows until they have earned all 50 states. Android/Apple. Ages 6 and up (because I could definitely use some refreshing!)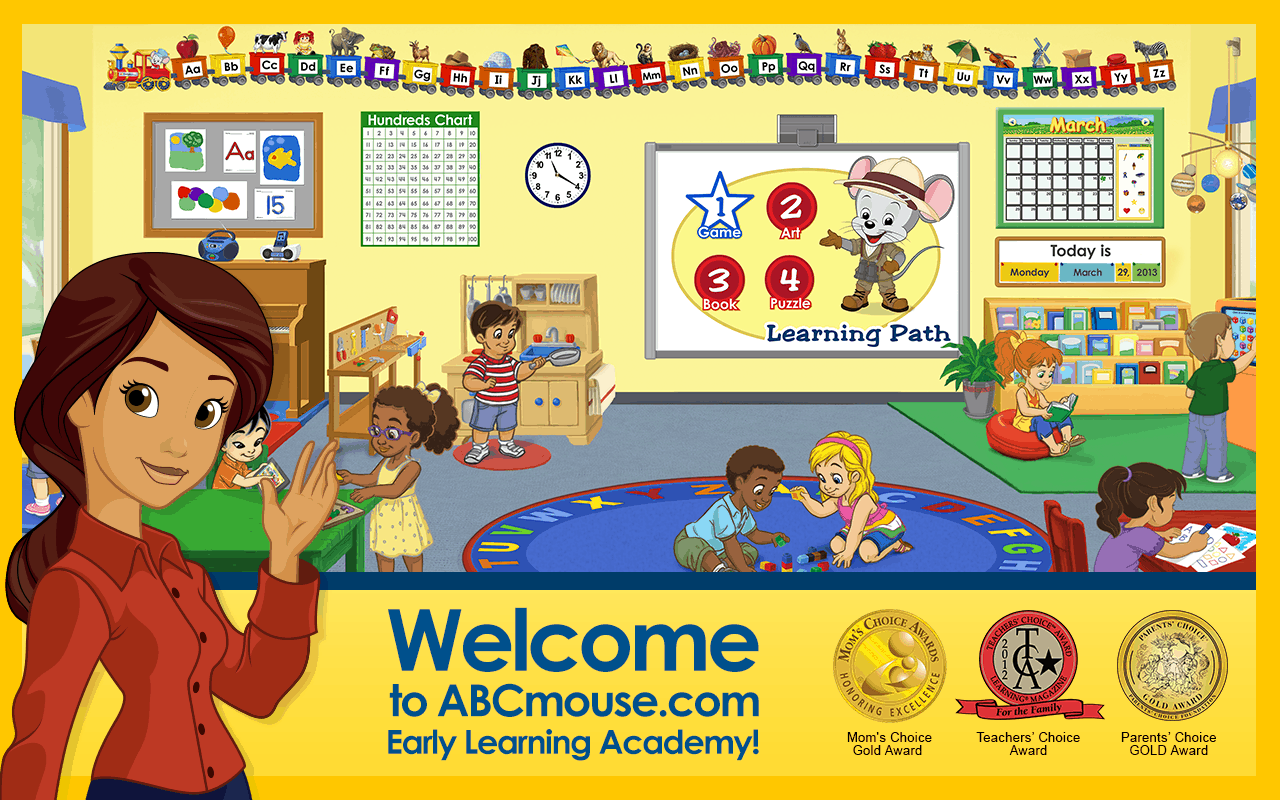 ABC Mouse ~ Age of Learning Inc.
The ABC Mouse app and website are super popular among parents and educators. Like Starfall, this app has a little of everything and provides a wide range of educational materials for your child. The only reason it's not on my tablet right now is because you have to pay for it month to month instead of a one-time purchase. While they do give you your first month free, it costs about $8/month after that. If you've got the dough and a kid that would really use it, based on the reviews, I'm sure you wouldn't regret it! Android/Apple. Ages 2 – 7 years.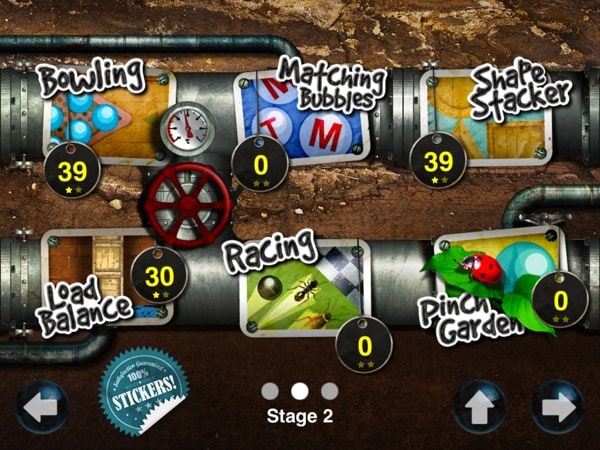 Bugs and Bubbles ~ Little Bit Studio LLC.
This app has a little of everything. From games that teach counting to games that teach patterns, this app is great for a wide range of kids. Reviewers love the beautiful graphics and variety of engaging content. Apple. Ages 2 – 6 years.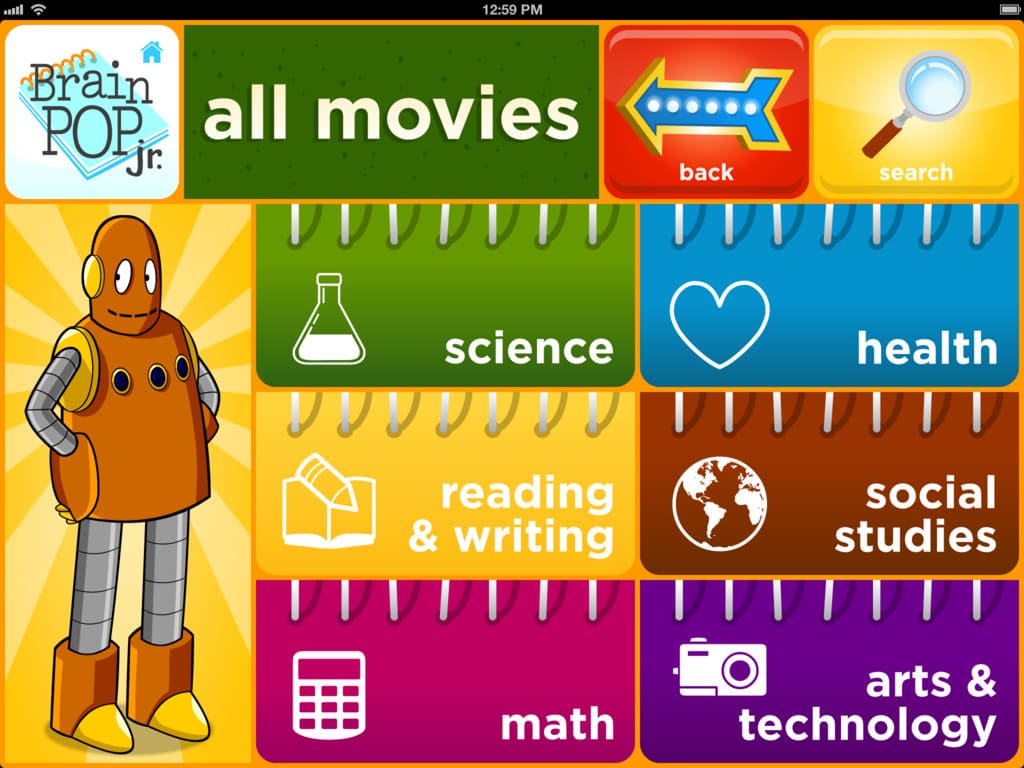 BrainPOP Jr ~ BrainPOP
"Make BrainPOP Jr.® part of your day in the classroom, at home, or on the go! The free BrainPOP Jr. Movie of the Week app delivers a different animated movie every week – plus related quizzes and educational activities – right to your mobile device! If you've already got a BrainPOP Jr. username and password, you can log in and access all BrainPOP Jr. content directly from the app at no additional cost." A lot of kid reviewers said this app has helped them a lot with their math skills. A parent can't complain about that! Android/Apple. Ages 8 – 12 years.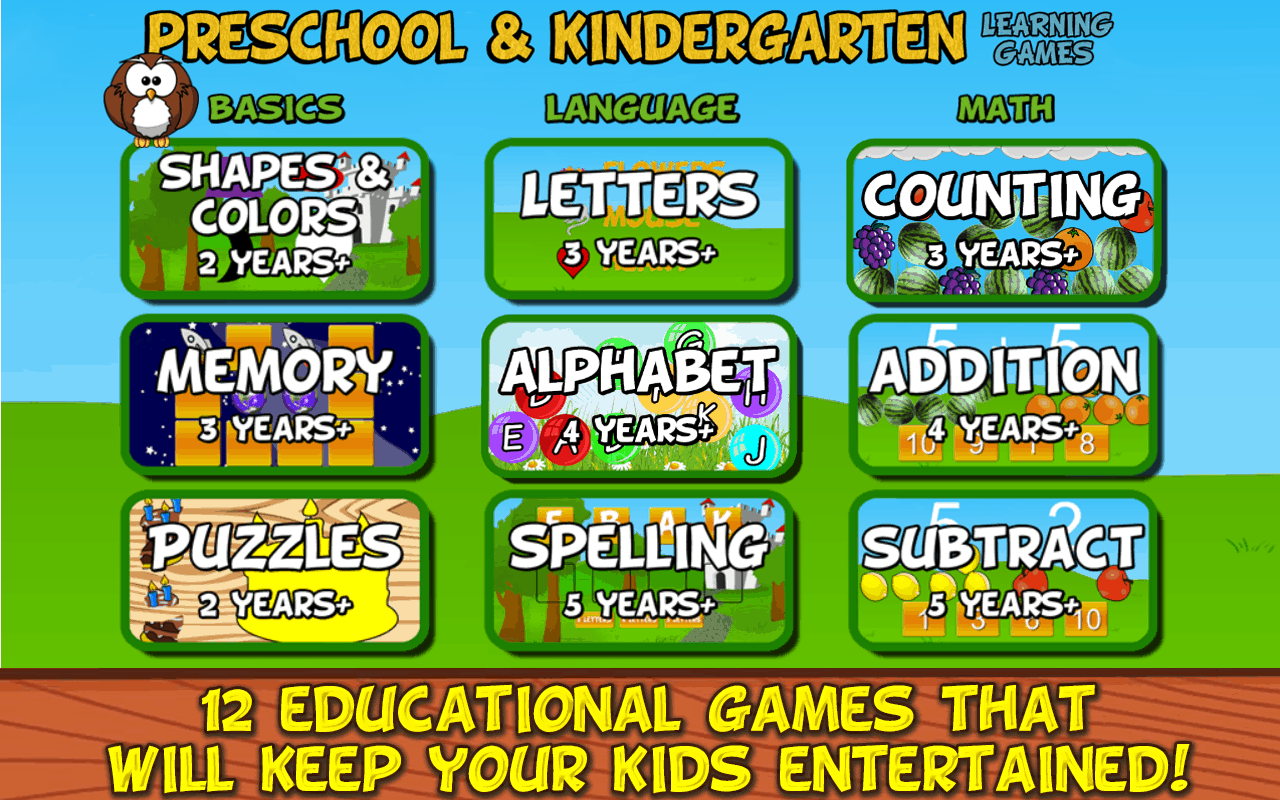 Preschool and Kindergarten ~ Kevin Bradford
"Educational games that will keep your preschool and kindergarten age kids entertained while they are learning! Helpful voice narrating, colorful graphics, and great sound effects will help your kids learn letters, spelling, math, and more! Designed using real world preschool and kindergarten curriculum's and uses common core state standards." Another popular app with a little bit of everything! Android/Apple. Ages 2 – 7 years.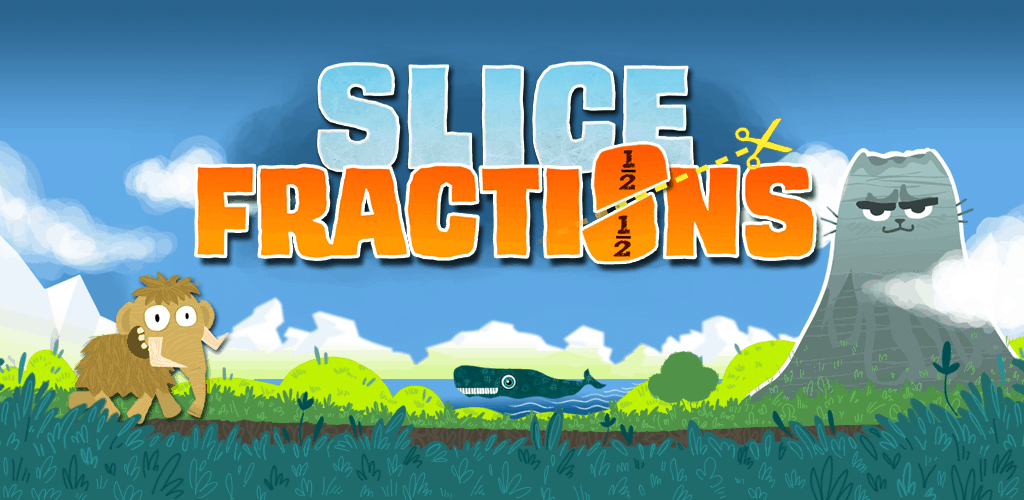 Slice Fractions ~ Ululab
Help your kiddos learn their fractions with the Slice Fractions app! It gets great reviews and the animations are so fun. "Get your child excited about his or her next math discovery through this award-winning, problem solving game. We've teamed up with university education experts to craft an incredibly fun way to learn fractions." Android/Apple. Ages 7 and up.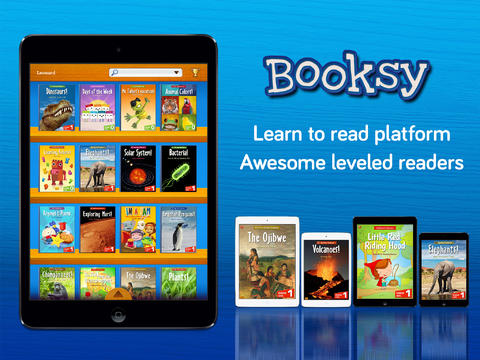 Booksy: Learn to Read Platform ~ Tipitap
"Think of Booksy as training wheels for books. It gives kids independence and security while providing help and support. Watch them glow with pride as they are able to read by themselves and gain independence." Basically a mini library in an app! Booksy keeps track of your child's reading progress and allows them to click on words they need help with to hear how to say it. It also gives them little quizzes to make sure they are understanding what they are reading. Android/Apple. Ages 4 – 9 years.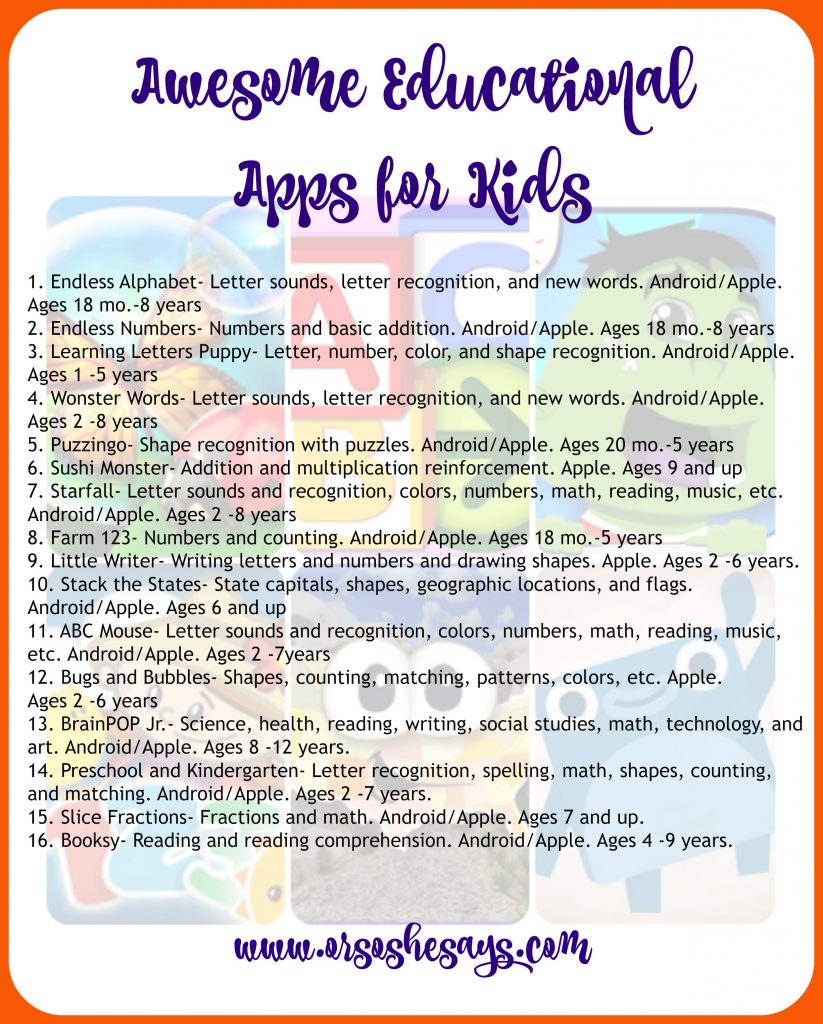 Print this download HERE.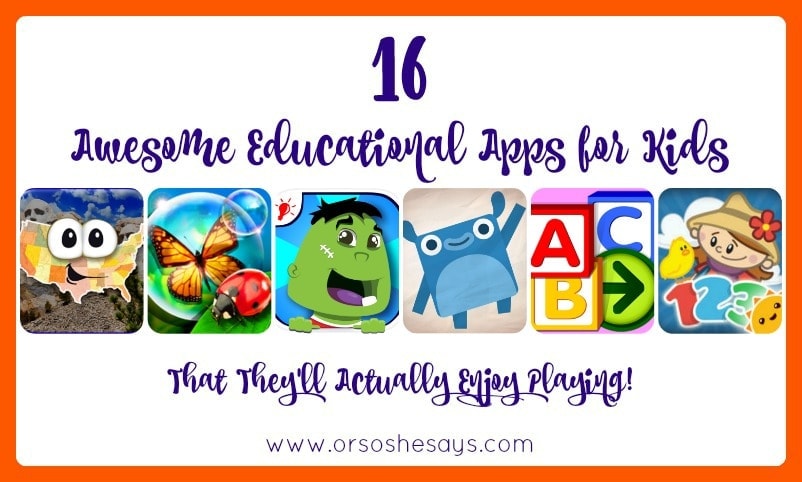 Disney now has MOBILE ORDERING for eating in the park, so definitely check that out HERE if you're looking for more apps to make your life easier!