TODAY'S PICKS: Gifts for Women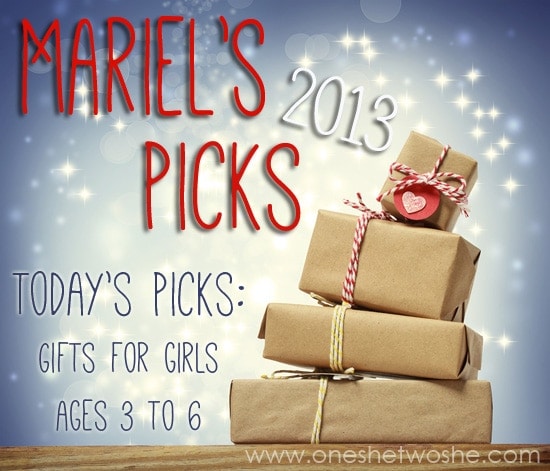 This is my favorite post to write because basically it's my Christmas wish list… plus, some things I already have and love. First up, did you hear pressure cookers are making a come-back? I remember my mom always using one (non-electric) when I was little… and then I just totally forgot about them UNTIL I took a trip to Spokane over the summer to visit family. My sister-in-law was telling me how her new pressure cooker is one of the best things that has happened to her kitchen-life. She raved about how speedy-fast it cooks things and how well flavor is retained. I had to know more. I looked it up, read zillions of reviews, and sure enough, these babies are golden. This Instant Pot Programmable Pressure Cooker is the one I have on my wish list. People love it for cooking beans, meat, rice, etc. All in a fraction of the time it takes a slow cooker! These electric cookers make pressure cooking safer and easier. I'm sold.
What's a pressure cooker without an awesome pressure cooker cookbook? I've got my eye on Great Food Fast. The recipes in this book are tailored for electric pressure cookers, and of course it gets great reviews.
After all that good-eatin, I would love to stay on top of my health with this Omron Body Compisition Sensing Monitor and Scale. (Note to men: only give this to your gal if she ASKS for it. Very important.) I've been working out with a personal trainer, trying to shed this baby weigh, and I have loved having my body fat checked on a monthly basis. When you're building muscle and losing fat, sometimes the scale stays exactly the same. True story. Super annoying. If it wasn't for my trainer's body fat reader, I would have quit working out and eating strictly a long time ago! Although my weight has stayed exactly the darn-same for months, I've actually put on a good chunk of muscle and lost several pounds of fat. Who knew?? The machine knew… not me. But, now I know and I LOVE these machines and want one of my own, as I have a ways to go and need the motivation to maintain. It's fun to see progress… Fun ways to bundle this gift: I love the Insanity DVD Workout (it's insane!) and this Polar Heart Rate Monitor.
Call me a geek-wad, but I totally ordered one of these ZipUps. Zulily (the best daily deal site EVER) was offering them just recently and I had to have one. Look at them! A freakin sweatshirt for your whole body! It's like a robe, but one that you can actually answer the front door in. I really wanted the maroon, but they were sold out, so I got the blue, which is still pretty great. I can't wait to wear it and cuddle up with a good book. Zulily doesn't have them anymore, but you can find them on their company site. (They make them for men and kids too… although, I actually don't think I would want to see my husband wearing one. But, that's just me.)
Speaking of good books… I just finished reading Elizabeth Smart's new book, My Story. It was heart-breaking, scary, and especially inspirational. I totally recommend it.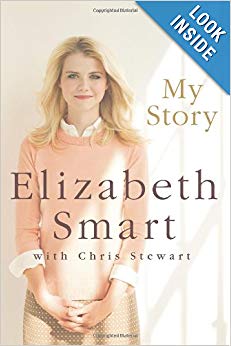 Next on my list, I'm wanting to read The Secret Keeper by Kate Morton. I'm not typically a fiction reader, but with all the chaos of Christmas, I would love to escape. This book gets amazing reviews. Here's the summary from Amazon, "During a picnic at her family's farm in the English countryside, sixteen-year-old Laurel Nicolson witnesses a shocking crime, a crime that challenges everything she knows about her adored mother, Dorothy. Now, fifty years later, Laurel and her sisters are meeting at the farm to celebrate Dorothy's ninetieth birthday. Realizing that this is her last chance to discover the truth about that long-ago day, Laurel searches for answers that can only be found in Dorothy's past. Clue by clue, she traces a secret history of three strangers from vastly different worlds thrown together in war-torn London—Dorothy, Vivien, and Jimmy—whose lives are forever after entwined. A gripping story of deception and passion, The Secret Keeper will keep you enthralled to the last page."
I'm super anxious to get my new Erin Condren Life Planner. I've heard fabulous things about these planners and it's extra fun that you can customize them just how you want. I've tried using my phone for keeping track of my schedule, but I always fall back to a planner. It's just so nice to have it all laid out in front of me, where I can flip through the pages, scribble out changes, write new additions. These planners are full of extras. Now is the perfect time to order, with the new year so close. Besides planners, Erin Condren offers zillions of other adorable products, like: stationary, calendars, stickers, invitations, announcements, etc.
Our family is always on the go, and I cannot tell you how HANDY it is to have an awesome toiletry bag. I wish I could show you the inside of these, but image troubles… however, they unzip and roll down into a bunch of pockets. So, there are plenty of pockets to hold all of your different beauty products. When you're done, roll it back up and snap it closed. I keep all my makeup in one of these, even when I'm not traveling. It's hanging on my bathroom door. I use it to keep my makeup away from my little girls, who are always anxious to play rock-star. This Travelon Toiletry Bag is a pretty good size and would make a great gift for women (or even teenagers!) Several colors to choose from. Fun ways to bundle this gift: I love this fragrance sampler from Sephora and this EOS Lip Balm Set.
I hope you found some great gifts for women. See you back here tomorrow for even more of Mariel's Picks!
* Need more ideas? Check out the gifts for women from previous years: Gifts for Women 2011 and Gifts for Women 2012. Even more gifts for women ideas found on Gift Idea Central…keep reading…
* Be sure to pin and check out Gift Idea Central, to see all the gift ideas ever shared on 'Or so she says…'. All future gift ideas are posted there, as well.
* Also, take a minute to enter the Linenspa Lucid Mattress Giveaway!
* An extra little tip: I find so many great gifts on Zulily. It's seriously the best daily deal site out there. They offer super deals on name brands, and I discover so many new shops that I've never heard of. Shipping is sometimes slow, so plan for that. But, anything with a present icon will ship by Christmas!