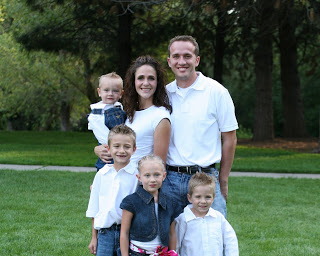 I'm Katie, mother of 4, wife of a busy Family Practice Resident Doc, Bernese Mountain Dog Puppy owner, and I run my own Photography and Event Design Business. My website is
http://www.katiebphotography.com/
. I pretty much live in utter chaos 🙂
I spend a large portion of my time at home editing images, doing online marketing, tweeking my website, getting my kids drinks, and snacks, and convincing my dog that she is not one of my children and "no, she cannot sit on my lap!"
I generally am so busy, that keeping my house clean has been a joke, until I came up with this new system…

1. Go through the entire house and gather all of the dishes. Take a few trips if necessary or use a box to put them in and carry the box to the kitchen.
2. Empty the dishwasher and load the dishwasher and start the dishwasher.
3. Go through the house and collect all of the dirty laundry.
4. Start washing a load of laundry.
5. Go through the house and grab all of the trash. (this includes emptying all of the bathroom trash cans so bring a big bag)
6. Take the trash out to the trash can.
7. Go through the house and collect all of the toys.
8. Put all of the toys in the correct spot.
9. Make the beds.
10. Fold the laundry in the dryer and put the clothes in the washer in the dryer and wash another load of laundry.
11. Vacuum the carpet.
12. Wash the remaining dishes in the sink or skip this step if you don't have any more dirty dishes.
13. Wipe off the counters in your kitchen (you can just wipe it off to the floor since you will be sweeping next).
14. Sweep the Floors.
15. Mop the Floors.
Done.
I also have a daily list that varies so that I can deep clean a little on those days.
For example: Bathrooms are on Mondays, Putting away clean clothes on Tuesdays, Dusting on Wednesdays, Kitchen on Thursdays, Ironing on Fridays, and Meal Prep on Saturdays. (the day before trash day I clean out my fridge of all the leftovers and food that has gone bad as well as the freezer.) I also make a menu and a grocery list and go grocery shopping once a week the day of trash day.
This makes it possible for me to have a somewhat clean house and accomplish what I need to accomplish every day. It also allows me to have more time with my kids and husband! I am sure that this won't work for everyone, but it sure does work for me 🙂
– Katie B.