This is a sponsored post. All opinions are my own.
Do you ever miss the good 'ol days when, if you wanted to use the Internet, you had to stay after school and use the computer lab? Or you had to visit the local library and use one of their computers? Or, do you miss the days when you safely did research in BOOKS?! Growing up, my family had one computer, and since my dad is a graphic designer, it was his. I probably used it only a handful of times in high school in order to type a few school papers. We didn't even have the Internet until after I moved away to college. I didn't get my first cell phone until I was a sophomore at Weber State University (go Wildcats!) and it was an adorable little flip phone that I paid for myself with the money I earned tutoring on the campus. Now it seems we can't get away from the Internet, as much as we may want to. We often do schooling online (even in elementary school!), we work online, we stay in touch online, we shop online, and we can order food online… it's just part of our daily lives now. And kids younger and younger are being given access to the Internet. If you're concerned about Internet safety for kids, then you should check out the WebSafety App! Since so many kids are basically walking around with computers in their pockets all the time, every parent should know about this app for online safety!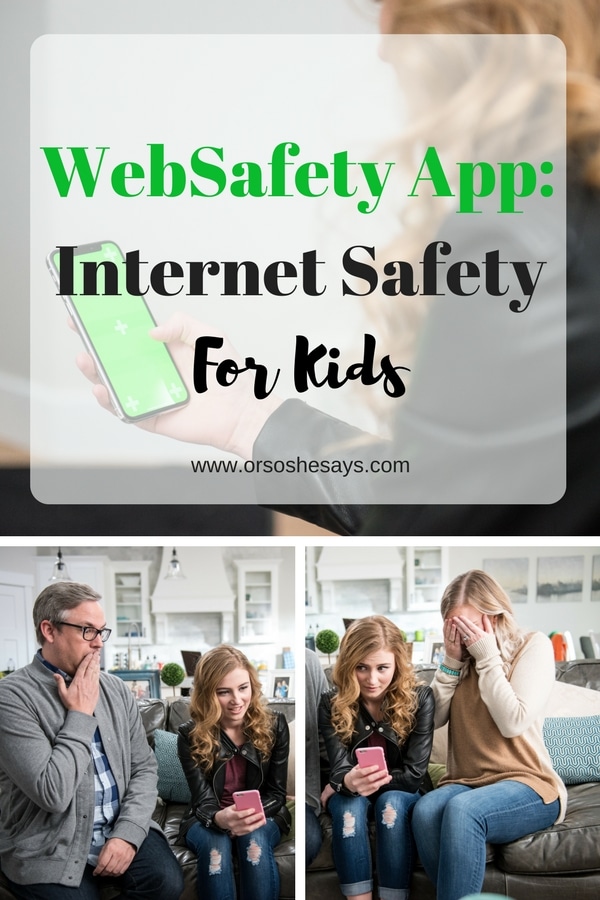 WebSafety is an app to help parents protect children, and help them use their mobile devices safely. It monitors where your kids are going, who they contact, and who's contacting them on their phone. It's not about controlling them; it's about teaching them how to use the devices responsibly. It can be difficult to know how to teach Internet safety to kids, and WebSafety wants to make it a little less overwhelming. I know when my kids are old enough to drive, I'd like them to help pay for a phone for themselves so they can call in case of emergencies. I can't keep them from having access to the Internet, but I can try to provide Internet safety tools to my kids!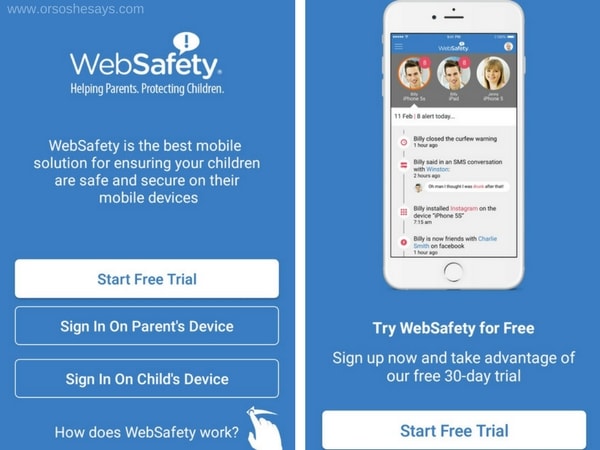 How Does WebSafety Provide Internet Safety for Kids?
Monitor text messages and social media use
See what photos your kids are posting or interacting with on Facebook and Instagram
Sends real time alerts to you when they see dangerous activities or cross boundaries you set.
The app is available on Apple and Android devices. My kids don't have smart phones, but they DO have tablets and I can't be looking over their shoulders every minute that they're using them. I love that I can have help monitoring their tablet use with the WebSafety app. Are your kids obsessed with watching YouTube videos like mine? I worry so much about them accidentally stumbling upon content that's inappropriate for them!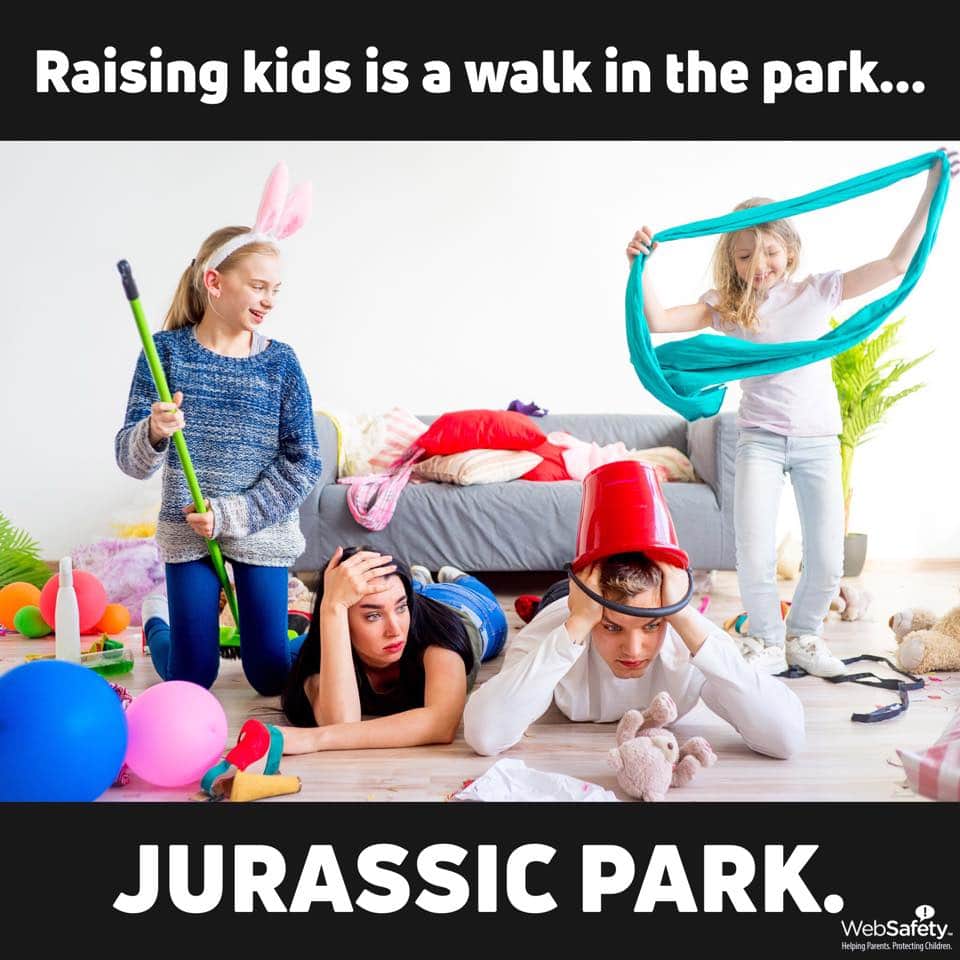 What's the Cost of WebSafety Providing Internet Safety for Kids?
Free 30 day trial
After the trial it's $5.99/month, or $59.99/year
The cost is definitely worth it because exposure to strangers, or harmful information on the Internet, costs a whole lot more! As caregivers, we need to do all we can to give our kids the tools to deal with difficult situations, both online and off. If kids know WebSafety is monitoring their Internet use, then they become aware that things on the Internet are REAL. They're not just an anonymous person hiding behind a screen. And everyone they interact with is REAL, and the things they say and do have REAL consequences. Have you seen this viral news article about 9th graders and social media? A Utah teacher asked her 9th grade class to reveal what their parents don't know about social media, and write it on postcards. She asked them to fill in the blank… "What my parents don't know about social media is ___." The results are SHOCKING. I remember being a 9th grader, myself, and it was HARD. I'm so grateful I didn't have to contend with online issues as well as just regular real-life issues.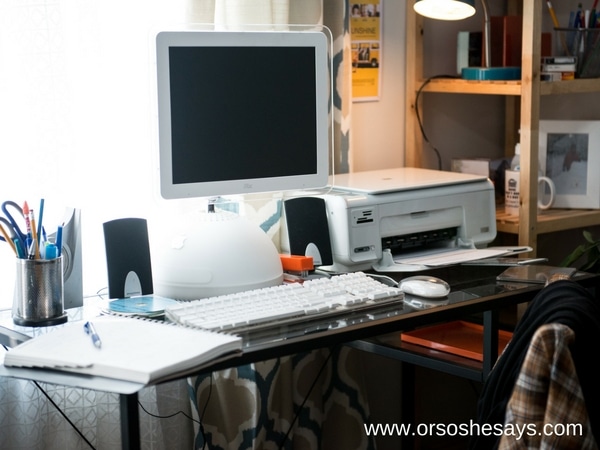 More and more, I'm seeing the studies that show how harmful the affects of smart phone addiction is. And not just for teens, but for pre-teens as well! The amount of time children 8 years old and younger spend on phones or tablets has increased tenfold in just five years, according to a 2017 study by Common Sense. The organization also found that 42 percent of children under 8 already have their own mobile device. That number was less than 1 percent in 2011. It's so hard to believe, because when I was in elementary school I had to ask permission just to use the house phone to call my friend for a play date. Now our children are addicted to Instagram, Musically, and other apps before they're even middle schoolers. Who needs that kind of pressure to be cool all the time?! Use WebSafety to set limits on what your kids have access to so they can stay kids a little longer. Use the app to provide Internet safety for kids, and potentially increase your child's ability to focus at school and build self-confidence, since they'll have your guidelines for Internet usage to prevent them from spending too much time on mindless apps. And do you miss having eye contact with your kids when you try to talk to them?! Even as an adult, I like to make an effort to put down my phone, or look away from the computer when my kids or husband want to talk to me. Limiting screen time with an app like WebSafety can help reduce the amount of time spent ignoring each other!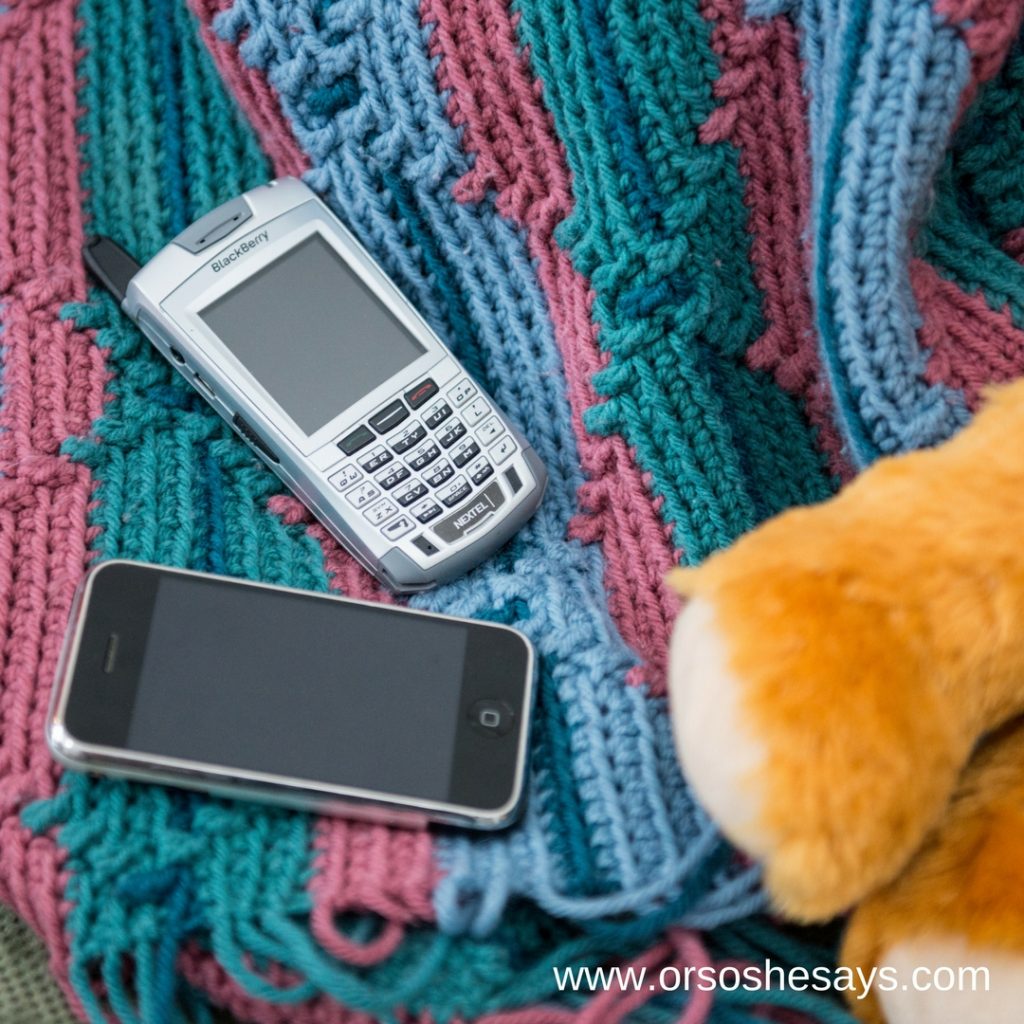 I challenge you to download the WebSafety app, and try the #48hour challenge! Use the WebSafety app for just 48 hours and report back on what you learned about your kids' Internet usage, and how their usage affected their behavior. On the flip side, go 48 hours without using this Internet safety app, and see how your kids behave. I suspect the difference will be noticeable!
All joking aside, it's time to take an honest look at what our kids are doing on their screens. Be involved! We think we know what they're up to, but if they're at school for 8 hours every day, with their phones, how can you really be sure? Do you think you'll step up and take the #48hours challenge?