This is a Sponsored post written by me on behalf of PERK for SocialSpark. All opinions are 100% mine.
I managed to go almost seven years as a mom without any of my kids throwing up in one of our cars … but that record ended last December when the flu hit fast and hard on the way home from a shopping trip. Without any warning, my four-year-old emptied her stomach and forever changed the smell of our family van. My husband has tried many, many things to rid the van of THAT smell (you know the one). And he did a darn good job (I have the best husband), but whenever it gets a little warm in the van my super nose can still smell it. With warmer weather on the way, I was starting to think we needed to invest in some air fresheners. And then along came the opportunity to review PERK's newest vent air freshener solution – the Vent Wrap – and I jumped on it!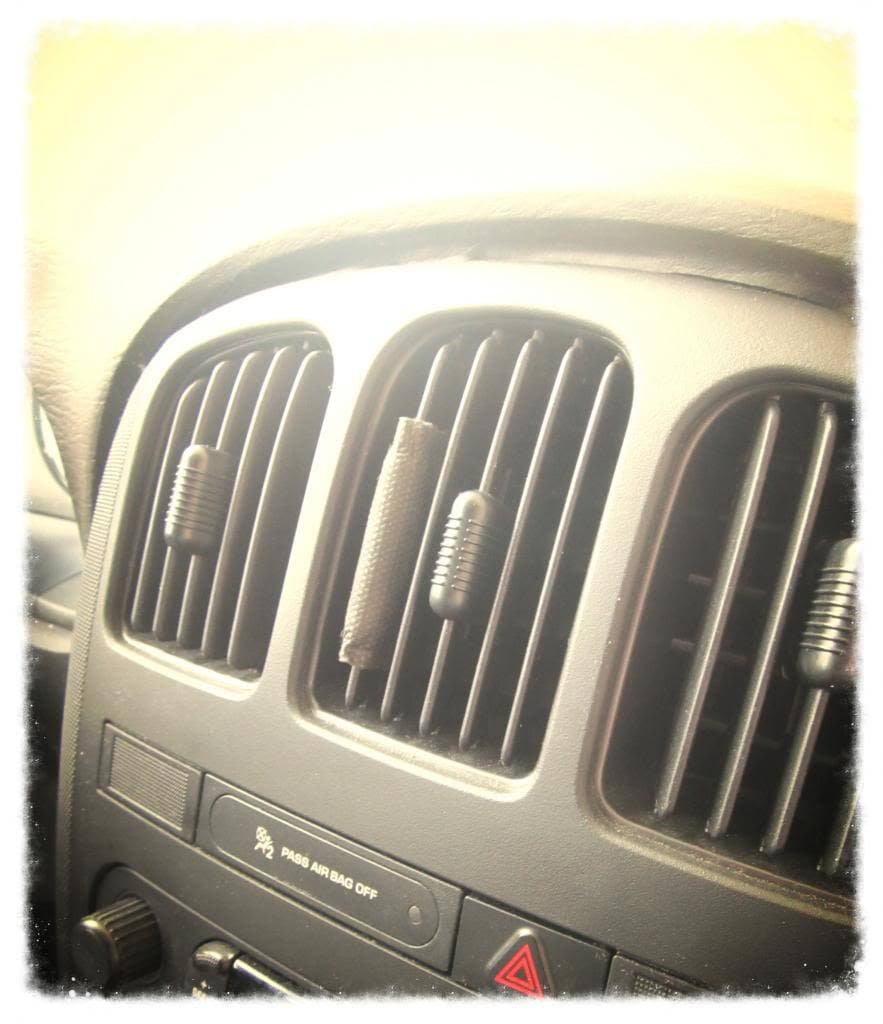 There it is, right on my air vent … can you even see it!?! Barely, right! That's the best part of the Vent Wrap! I love that it isn't screaming to passengers that my car needs an air freshener. Speaking of passengers, my in-laws were visiting this week, and I finally asked my mother-in-law after riding around all day if she liked the smell in the van. She said she'd noticed the smell when she got in, and was worried it would give her a headache. But it hadn't, and she ended up really liking the soft scent it gave off.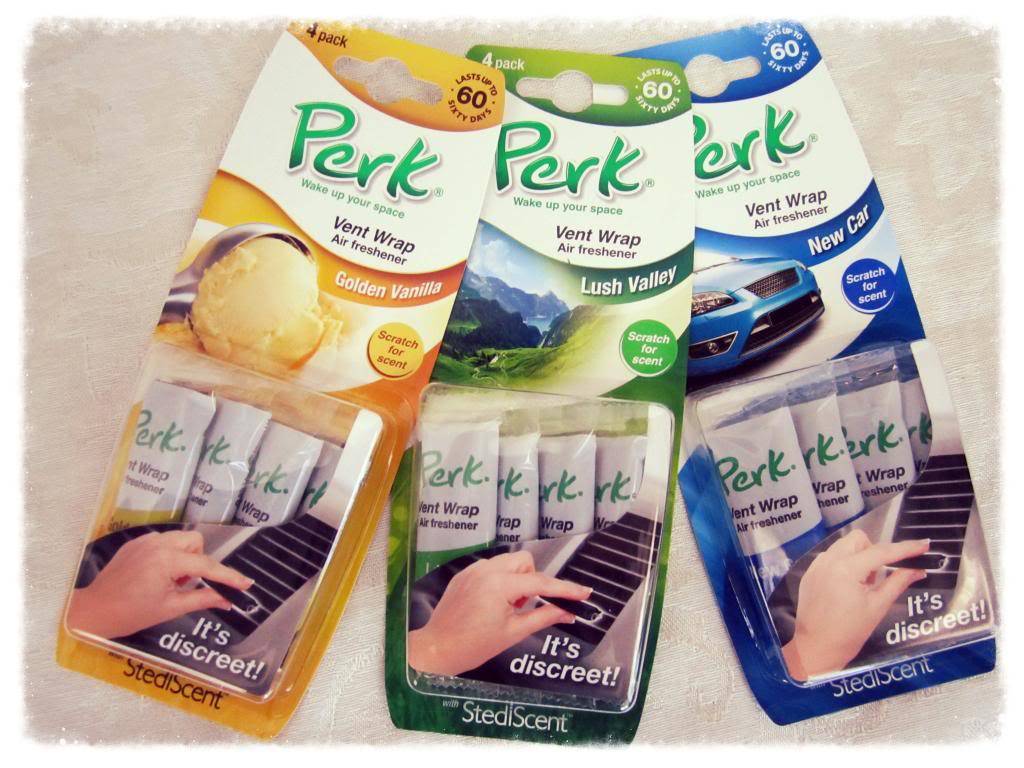 PERK Vent Wrap come in five scents (Golden Vanilla, Absolute Zero, Clean Laundry, Lush Valley and New Car). I got to try three scents, and my favorite was Lush Valley. The new StediScent® delivers fragance slowly for two weeks, so each four pack lasts up to 60 days. I also like that each Vent Wrap is individually sealed, so you can store the rest without losing any scent. And when you're ready to use one, you just slide it onto the vent blade and go! It's super easy without any liquid to leak or spill. You can Like PERK on Facebook or check out this video for more info on Vent Wraps:
If your car/van is in need of "freshening" like mine, then you can pick up some PERK Vent Wrap at Target (my favorite), Walmart, Advance Auto Parts or any place that sells auto air fresheners.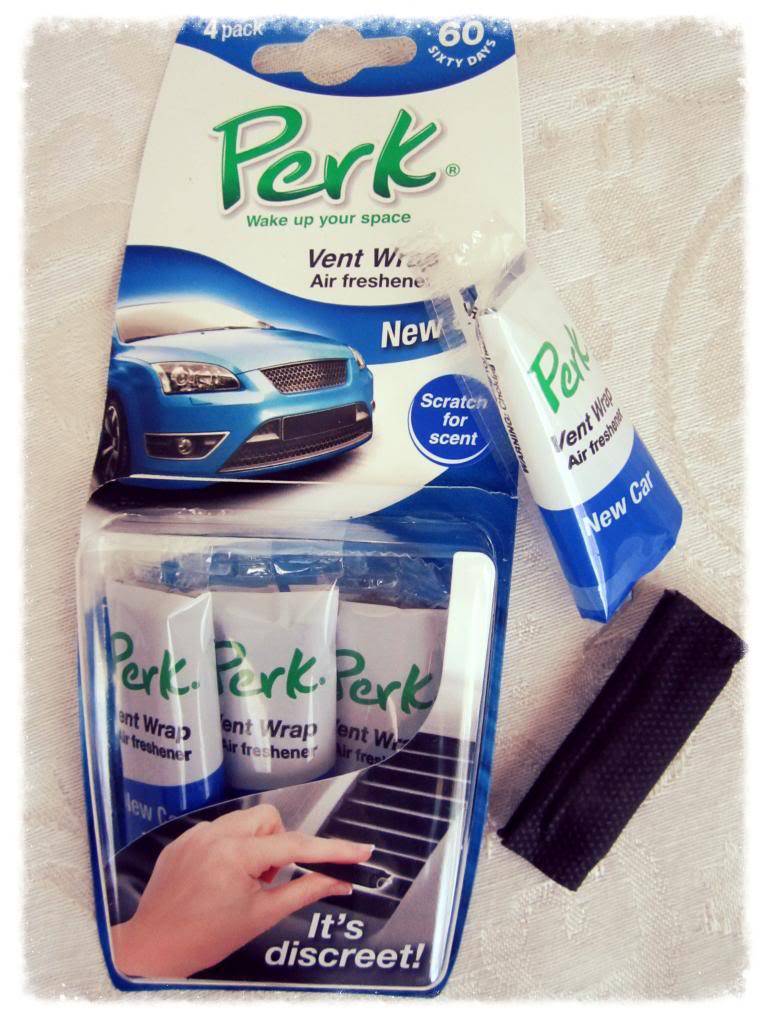 We're also giving you the chance the win six months worth of PERK Vent Wrap!! Just leave us a comment about why your car needs a PERK Vent Wrap and then enter the Rafflecopter giveaway below. Good luck!
The winner of the PERK Vent Wrap giveaway is Jennifer Rector – congrats!